Do You Know The Right Bindi Shape For Your Face?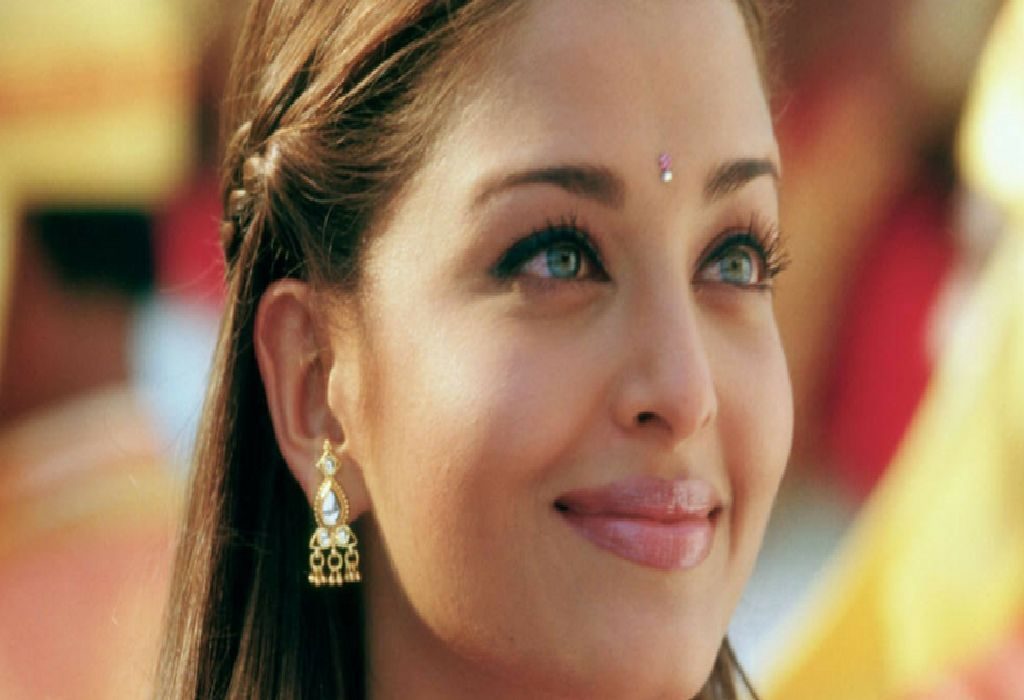 Look around and you'll find different types of bindi designs on the foreheads of women with different face shapes. While some bindis flatter long or square cuts, others do justice to round or oval faced wearers. So, pick your bindis only after matching them with the shape of your face!
As a traditional Indian woman or one who's fascinated by sexy-looking Indian ensembles, you just cannot do without a bindi. A bindi complements your style and flatters your personality to the hilt. But, if not selected the proper way, the same bindi can mar your overall look. So, for gaining good results, you need to choose your bindis in line with the shape of your face.
How to Choose The Right Bindi for Your Face Shape
Here's how to choose the perfect one that will make you stand out in a crowd.
1. Bindi for Heart Shape Face
This is Your Face Shape if: You have wide cheeks, a broad forehead, and a slightly narrower chin.
Choose: Tiny, shiny dots or small bindis are the right way to go. Choose from different types of bindi designs that do justice to your heart-shaped face; you'll love the look!
Avoid: Big-sized bindis. They make the forehead look all the more prominent.
2. Bindi Designs for an Oval Face
This is Your Face Shape if:You have dominant cheekbones, with the forehead being in similar proportion to the chin.
Choose: It's easy for ladies with an oval face to try out just about any kind of bindi—they all seem to suit them well.
Avoid: Extremely long bindis may give an elongated look to your oval shaped face – they are best avoided. Stay away from bindi designs such as long tar drop, diamond shapes or triangular shapes.
Pro Tip: For a balancing effect, it's important to match your bindi with the shade of your lipstick as well.
3. Bindi designs for round face
This is Your Face Shape if: You have a forehead, cheekbones and jaw of roughly the same width, but your jaw is slightly rounded and not angular.
Choose: In case you boast a perfect round face, then choose vertically designed bindis to create an illusion of angles. This will balance out your round facial features. You may like to wear circular, small bindis on a regular basis. Try to sync the colours with your makeup.
Avoid: Large bindis. They are unlikely to flatter your face.
4, Bindi for triangular face
This is Your Face Shape if: You have a strong jaw line, small forehead, and a pointed chin.
Choose: With a face shape like this, you can try out numerous shapes and designs of bindis. From the heavy designer ones to simpler designs, big and bold bindis to the shiny, small, or long designs – you can flaunt them all. We'd recommend shapes like sunbursts, stars, sunrise, etc. – make anything bold and beautiful your go-to mantra.
Avoid: Over-the-top designer creations. It is easy to go overboard when you have a face shape that can carry off almost any kind of design.
5. Bindi for square face
This is Your Face Shape if: Your forehead, cheekbones, as well as the jaw line are of the same width. A broad jaw is a prominent part of such a face shape.
Choose: If you have a square shaped face, then V-shaped bindis and delicate circular bindis will reduce the facial sharpness, and make you look good. Try butterfly-shaped bindis and half-moon shaped bindis; they will look amazing on you!
Avoid: Wide and geometrical shaped bindis should be avoided.
How The Wrong Kind of Bindi Can Spoil Your Look
Bindis are such a simple accessory but can really elevate any traditional or even Indo-western look. However, selecting the wrong bindi design can be quite a wet patch! Fashion experts don't recommend wearing a bindi design that does not suit your face shape (or your hairstyle).
Here are some quick tips to avoid falling into the bad-bindi trap:
Along with your face cut, also consider your hairline when choosing a bindi. Other things to consider are the bone structure of the face, the shadows and the shape of your head.
Check what bindi design accentuates your eyes. If you have big eyes, it is the upper portion of your face that gets highlighted. Choose a bindi that does not take attention away from your eyes / makes your forehead more prominent.
If you have a prominent chin, the bottom section of your face gets highlighted. You can choose to accessorise with a bigger bindi to build balance.
Bonus: Three Wacky Bindi Designs to Try This Year!
All said and done, remember that you are a diva! If you really feel like experimenting with a bindi design and your face shape doesn't seem suitable for it, we say you give it a shot! Here are some wacky bindi designs to embrace this year:
Maang Teeka Bindi
Snake Bindi
Extra Long Vertical Bindi
Be it bindi designs for a long face or the ones that are specifically meant for other shapes, bindis are a must-have for every Indian woman. Find out more about your face type and choose the perfect bindi for yourself to add more character to your visage.