DIY Baby Shadow Box For The Newest Family Member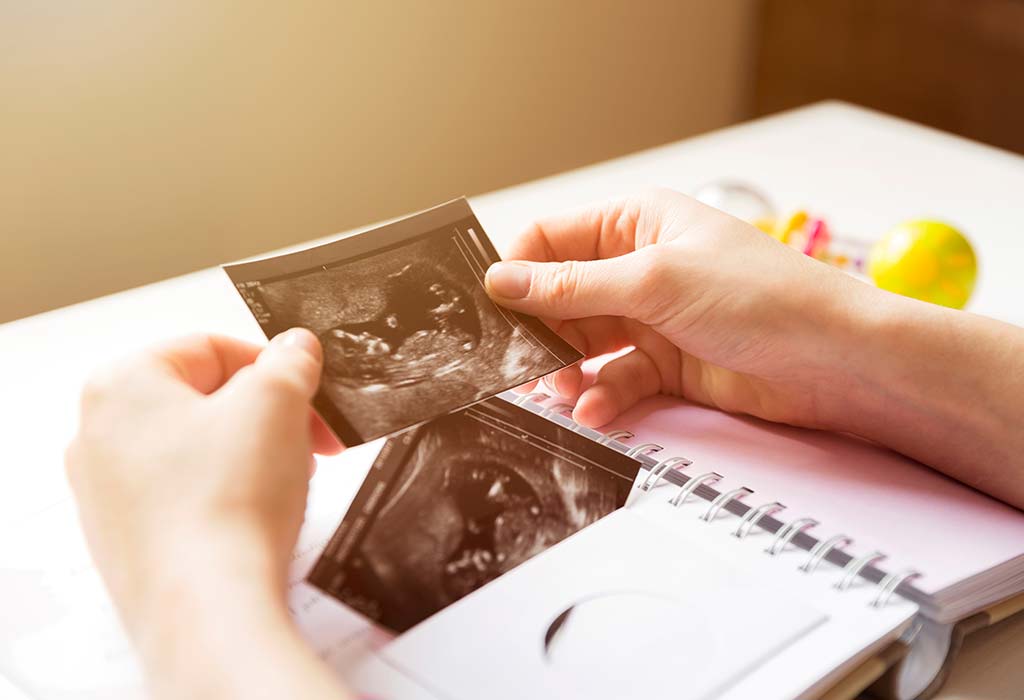 The day baby arrives into this world is an indescribable and joyful event for you and your family. Every small action from the baby is beautiful and precious. When they crawl the first time, when they take the first step, when they squeal with joy, when they light up to see you in the room, when you dress them up in cute attires, there are not enough words to describe your feelings or enough pictures to capture these moments. We sadly tend to forget how fast babies grow. By the time you realize they are no more your cute little pies but daredevils who want to run around and cause havoc, the memories of their first year feel like eons ago rather than few years. Unless you have created something long-lasting like a picture album, collage, cute videos, baby shadow box, etc., to cherish those memories, they will be lost forever!
Hence make sure to take some time out and fill your baby shadow box with valuable keepsakes of your baby!
What is a Baby Shadow Box?
Shadow boxes are display boxes enclosed with glass or any see-through material. They are used to display keepsakes, awards, or anything related to significant events of your life. In the case of a baby shadow box, it will show reminders and articles related to your beautiful baby.
The baby shadow box is one of the best creations to revisit your memories because of its flexibility to exhibit snapshots along with baby clothing, footwear, and other mementos. You can customize it to your needs and easily mount it on a wall or place it on any suitable furniture. More than anything, it helps to preserve irreplaceable articles, which are easily forgotten, lost, or damaged, when shoved into some corner of your wardrobe.
Step By Step Instructions To Create Baby Shadow Box
The DIY project of creating a baby shadow box is as simple as making a photo collage or album. Only in this, along with pictures, you add other keepsake baby articles. Here we will give you the basic steps of creating a baby shadow box. But what you want to show or how you want to show is left for you to decide! Don't hesitate to let your creative mind fly and design a unique baby shadow box that will capture all the precious moments of your darling baby boy or girl.
Materials Needed
Below is the list of materials required to create a baby shadow box. The list may vary based on the design and theme selected.
Shadowbox – It is best to buy a good quality shadow box, as you want to keep this box for a very long period. Depending on the articles you are planning to display, consider the shadow box's dimensions (length, width, and depth ). There are 4-way adjustable shadow boxes whose depth can be varied based on the baby things you display. Also, consider whether it is flexible enough to allow your design additions and accessories without damaging the box.
Baby mementos – Collect all the baby keepsakes you want to secure in the shadow box. It includes pictures, articles of clothing, congratulatory cards, and other reminders related to the baby.
Accessories – Based on your creative idea, buy the add-ons such as color papers, background cloth, sequins, pebbles, seashells, glass beads, wooden letters, colorful threads, and other decorative items.
Essential tools – Scissors, hot glue, double-sided tapes, pins, blade, etc., are needed to fix the baby items in the shadow box.
Instructions
Anybody can create a baby shadow box with few simple steps listed below.
Fix the budget – Based on your budget range, buy the best quality shadowbox available in the market. If you are short on budget and considering a DIY shadow box, create a sturdy one with materials that will stand the test of time.
Select the theme & materials – There will be hundreds of baby articles, keepsakes, pictures with you. Hence, it is hard to showcase every one of them; deciding the theme of your shadow box and selecting the appropriate materials is necessary.
For your reference, below are some of the common types of baby shadow boxes.
Baby cloth shadow box – This shadow box contains mainly artfully displayed baby clothes along with snapshots and other items. The baby clothes include mittens, woolen caps, onesies, booties, foot socks, or clothing items gifted by relatives and friends.
Baby keepsake shadow box – This can be an artistic collage of any keepsakes of the baby. The collection may include hospital ID bracelets, ultrasound pictures, baby's first blanket, a congratulatory gift card from the closest friend, baby's first-day photo with mom and dad, etc. This list can be endless, so carefully pick the things that hold the most cherishable memories.
Gender-themed shadow box – You can create a baby boy shadow box with the mementos and keepsakes of your baby boy. It may include the first tiny lion pillow, his favorite toy, his favorite booties, etc. You can design a beautiful shadow box for a baby girl with her first cute headband, the first wooden letter of her name, her first photo with mamma, etc.
Bring your idea to life – Once you have the shadow box and all materials, put them together in a tasteful display.
If you don't want to modify the box, then proceed to the next step. Otherwise, disassemble the shadow box and add a lining with scrap paper, clothing, or any other suitable material.
Fix the articles on the board in a stylish, collage format with the help of pins, double-sided tape, or hot glue.
As per your design, add other decorative items, lighting effects, or any other additions along with the baby items.
Reassemble the shadowbox. Display it in an area where you can gaze at it as you walk around in the home.
When it comes to your beautiful baby, you don't want to miss even a single precious moment of its life. So, why don't you give this a try and have lots of fun creating a baby shadow box! There are never enough precious moments of your loved ones!
Also Read:
DIY Baby Carrier
DIY Headbands for Baby
Beautiful DIY Baby Mobile