5 Ways to Ensure That Having a Baby Doesn't End Your Travelling Days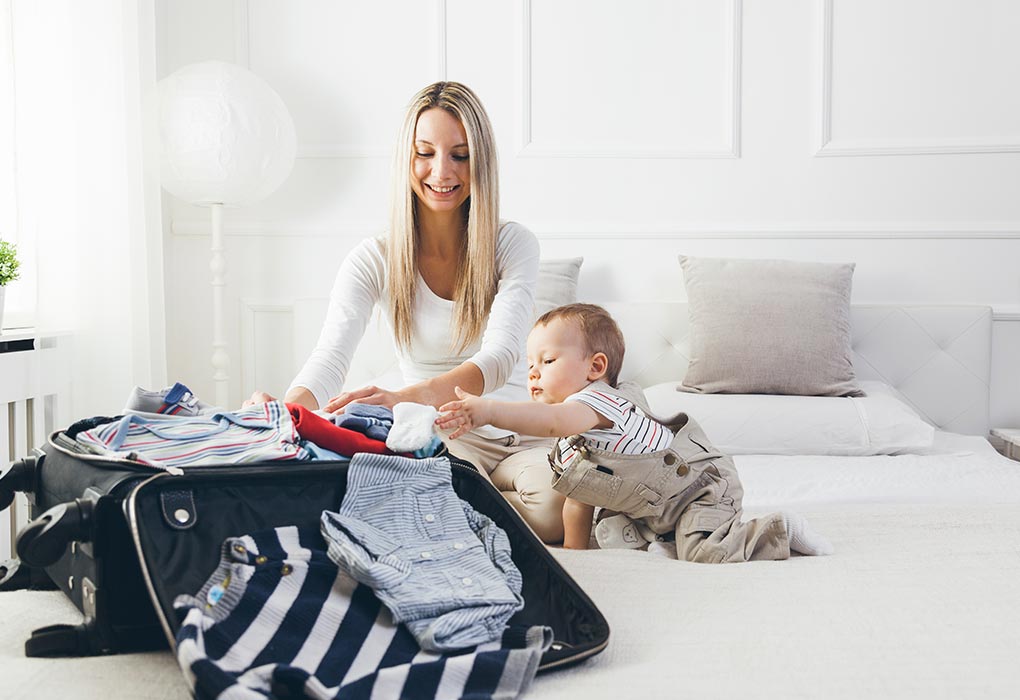 My husband and I love to discover new places and cultures. Everything about travelling, from making the decision and packing bags for the journey to exploring new places, meeting new people, trying out their cuisines, and carrying back home memories and little souvenirs of the people and places, is exciting for us.
I believe travelling can add to your personality like nothing else. It makes you a better person, teaching you trust, tolerance, and compassion – all of which this world could use a lot more of.
When I had my baby, Dhyana, I let my impatience lead me in some aspects of my life, especially regarding travelling. I couldn't wait to pass on my traveller's legacy to my child.
No sooner than she turned three months old were we heading out again, this time the three of us! My recently-turned-one-year-old baby has already been on six holidays. You could say she's almost a veteran, wouldn't you? She's gone swimming when she was 3 months old, and then enjoyed the spray of the cold rains in Mahabaleshwar in the early morning hours (decked in layers of warm clothes, of course).
Here are a couple of the trips she's been on!
First: 3 months old – A short, 1-night stay over at my friend's farmhouse, just away from Mumbai.
Second: 4 months old – Headed to Lonavala for a 2-night stay at the Hilton, Lonavala.
Third: 6 months old – Went on a 3-night trip to Pune, and stayed at the Crowne Plaza, Pune City Centre (by now, we were even visiting places around with Dhyana—the OSHO Ashram, the German Bakery, and discovering the finest restaurants in the city)
Fourth: 9 months old – A 2-night stay at The Herb Farm in Igatpuri
Fifth: 10 months old – A 3-night stay at Mahabaleshwar at the Bella Vista, one of the finest and most kid-friendly properties, with a huge play area filled with toys and slides, and many activities the entire day to keep you and your little one occupied.
Sixth: 11.5 months old – a 6-night stay in Udaipur and Kumbhalgarh – the longest trip we'd made with our baby yet.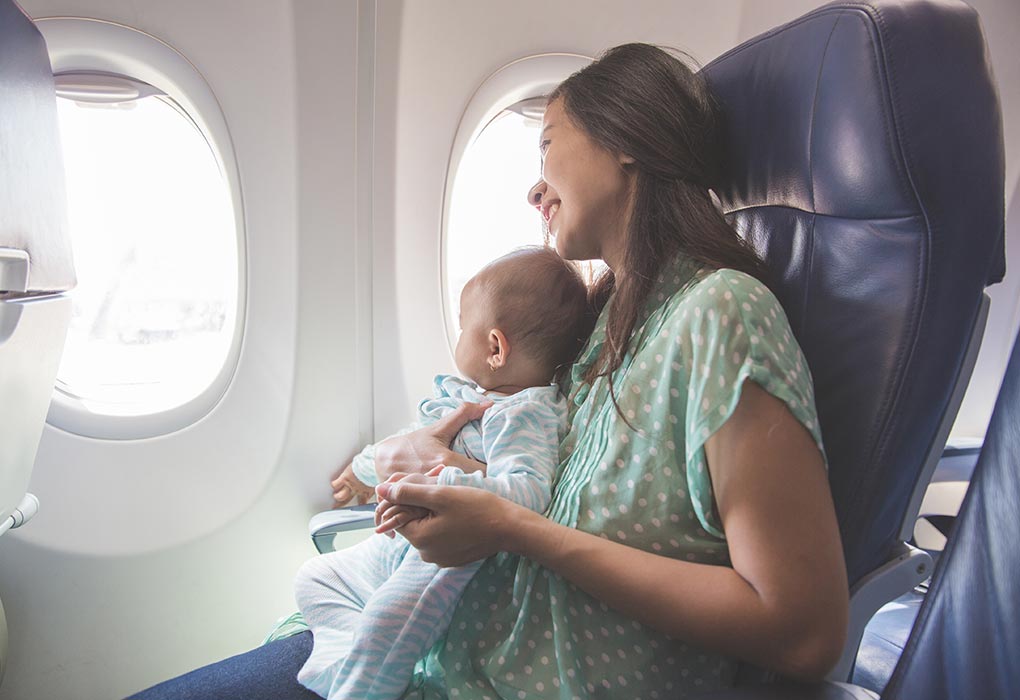 Here are a couple of my tried-and-tested ways of ensuring that having a baby didn't stop my travelling days:
1. Set Aside Your Baggage of Apprehensions
Of course, she's a baby, and tiny and vulnerable, but you are her parent and you'd be there for her in case of anything.
That being said, better safe than sorry. So…
2. Get Her Routine Check Done by Her Paediatrician
Before you get on the plan, ensure your baby is not running a fever or looking like she's headed there. A complete check for your little one at the paediatrics is always a good idea. Ensure your paediatrician is accessible even when you are away and need to call at midnight, if need be.
While travelling with Dhyana, if she ever needed a doctor, I've called hers right away, which means once even at 4:00 am!
3. Start Your Preparations at Least 4-5 Days in Advance, Targeting the Completion of Baby's Packing at Least 2 Days Before the Trip
Of course, it can get strenuous. But that's why we begin days in advance!
I always set 3 bags for my baby:
Bag 1 for all her clothes and accessories;
Bag 2 for her medicines, bathing toiletries, toys, and her favourite storybooks (can't imagine forgetting this), and;
Bag 3 for her baby formula and other edibles, and miscellaneous items like her tiny swing in which I put her to sleep, her pram, the booster chair (although this we stopped carrying after she turned 10 months old) and carry-cot (which we stopped carrying after she turned 5 months old).
4. Always Make Sure That the Baby's Medical Files are With You
That way, a new doctor who may need to take a look at her is just a medical file away from her medical history. You don't want to be caught without it. Ever.
5. Never Miss Carrying These in Your Bag
Doctor's file, sufficient diapers, medicines, food, thermals for the baby, baby wipes, sunscreen and baby lotions.
And honestly, through all these trips, handling my baby was the most joyous of experiences. In fact, she's always remained a bag of energy, playful and always ready to explore new places and people around her! I think I would safely call her a traveler. Wouldn't you?
Disclaimer: The views, opinions and positions (including content in any form) expressed within this post are those of the author alone. The accuracy, completeness and validity of any statements made within this article are not guaranteed. We accept no liability for any errors, omissions or representations. The responsibility for intellectual property rights of this content rests with the author and any liability with regards to infringement of intellectual property rights remains with him/her.