Top 10 Home Remedies to Get Rid of Cough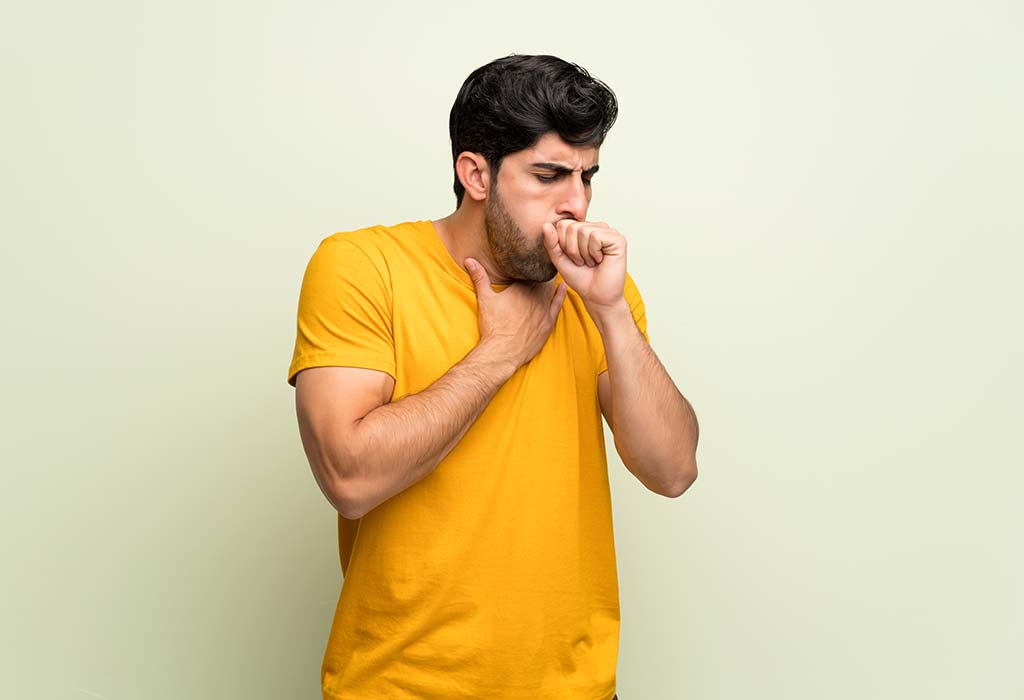 Coughing usually aids in the removal of mucus and allergens from the throat, but continuous coughing can be excruciatingly painful. Coughing can be caused by various factors, including fungal infection, acid reflux, and so on. Many drugs are available today to treat cough and colds, but home remedies can also help.
Here is a list of the top ten home remedies for cough which can steal your heart, and next time you can practice them.
Honey ( 1 tablespoon keeps a Medicine Away)
Honey is the king of all medicines because of its numerous specialities and the fact that it is much less expensive. If you prefer honey, you will enjoy it even more, when you are sick because it possesses antioxidant, antibacterial, and anti-inflammatory characteristics. It not only treats your throat but helps you recover from a cold faster and has no adverse side effects.
Simple direction to use; take lukewarm water and add one tablespoon honey to it; try this home remedy at least two times a day to experience its magic.
2. Garlic (Don't Judge Garlic with its Pungent Smell)
Are you someone who hates the pungent smell of garlic, or you are one of those who loves it? If you fall in the second category, then try it out. As garlic has anti-inflammatory, antiviral, antibacterial properties that help make your immune system stronger.
Simple direction to use — crush the garlic and have it with one tablespoon of honey. Try this remedy during bedtime and sleep; it will help.
3. Ginger ( Strong and Effective drops keeps mucus away )
Ginger is quite popular when it comes to an ayurvedic cough remedy because it helps you get rid of mucous and oedema. It has anti-inflammatory properties that help heal the throat and calm the muscles.
Simple direction to use; make the tea by adding ginger. You can make; black tea, milk tea, masala tea, green tea, etc., but remember that too much ginger can cause acidity and burn in the stomach.
4. Pineapple ( Refreshing yet effective )
It's an excellent cure because it contains the bromelain enzyme, which decreases inflammation and calms the affected area.
Simple directions to use; have most of 250 grams of raw fruit or you can even enjoy a glass of pineapple juice in a day.
5. Turmeric ( A pinch of this yellow herb do wonder)
Turmeric is the superhero of all spices because of its various properties. The presence of curcumin makes it rich in anti-inflammatory and antibacterial properties. It cures a cold, relaxes the body, and reduces irritation of the affected area.
Simple direction to use; Have a pinch of turmeric with warm milk before going to bed or with warm water by adding a pinch of black pepper.
6. Saltwater gargle ( Refreshes and Soothes)
Gargling generates osmotic fluid movement, which aids in the release of mucus. It also causes a lot of osmotic movement, which heals muscles from the inside out.
Simple direction to use; add a pinch of salt to lukewarm water and gargle it for at least two minutes thrice a day.
7. Peppermint (Steam and Oil creates the best combo)
Peppermint is an excellent ingredient to get rid of cold because of the presence of compound methanol in it. It is effective during cough as it breaks down mucus and reduces congestion. It is been used for centuries because of its effective nature and healing properties.
Simple direction to use; have a drop of peppermint oil in hot water, and with the help of a towel, take steam for minutes.
8. Steam (vapours unblocks )
Steam is a very effective remedy for cold as it has an instant effect. It normalizes and relaxes the throat. When the hot vapours go inside the throat, it clears excess particles and blockage.
Simple direction to use. Warm water and put a towel over your head. Inhale the hot steam through the nose and throat.
9. Probiotics (strong immunity keeps a virus away)
It helps in curing a cold by empowering immunity due to the presence of lactobacillus. The most common probiotic throughout the world is yoghurt.
Simple directions to use; add berries or muesli or any stuff of your choice to yoghurt and enjoy. You can also try other probiotics.
10. Fluids (flushes the blockage)
Studies show that being hydrated revile from cough. Some fluids that can be used are warm water, warm fresh juices, warm drinks and teas. It's always better to take prevention as it helps us stay healthy and sick.
Following Are Some Basic Tricks and Tips in Prevention of a Cold
1. Avoid contact with people suffering from cough and cold; maintain a safe distance.
2. Wash hands frequently to get rid of viruses and bacteria that can make you sick.
3. Stay hydrated and have plenty of fluids throughout the day.
4. Proper sleep builds a good immune system. So if you lack immunity, it might be possible that you can fall sick.
5. Avoid stress; recent studies show stress can have a very bad effect on your body as it leads to a weak immune system.
6. Good diet is favourable; if you want no cough, then try a good diet as it has all vital nutrients.
7. Maintain hygiene; it's essential to keep the environment around you clean.
When to See a Doctor?
Home remedies are accessible, cost-effective, and natural, which means they have no adverse effects. However, they can sometimes fail, leaving a person with no relief from choking discomfort in the throat and a runny nose. In this scenario, a person should see a doctor for a checkup because it will be much better.
Being healthy is empowerment and blessing so try these Home Remedies and be safe.
Disclaimer: The views, opinions and positions (including content in any form) expressed within this post are those of the author alone. The accuracy, completeness and validity of any statements made within this article are not guaranteed. We accept no liability for any errors, omissions or representations. The responsibility for intellectual property rights of this content rests with the author and any liability with regards to infringement of intellectual property rights remains with him/her.