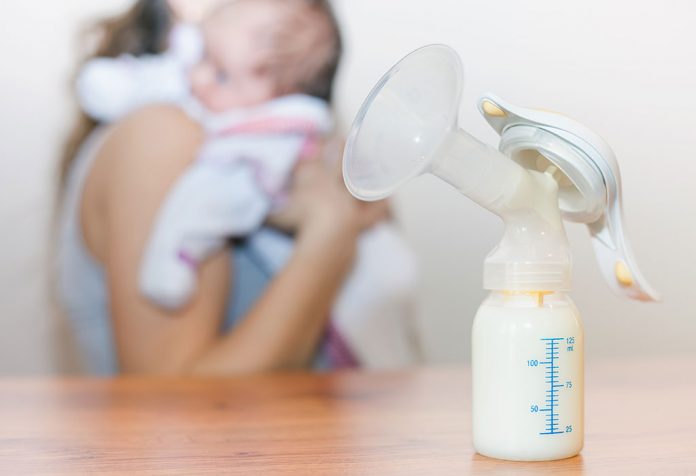 Last Updated on
Leaving the NICU after two weeks, my baby and I returned home. We had the doctors and the nurses in our journey until now. But then, we were to take over all by ourselves. With complete instructions from our paediatrician, we were set to move on. The first and most important issue to be taken care of was breastfeeding. My child was on expressed milk and formula. Expressing milk all the time and then feeding with a spoon is indeed a tedious task. The mother who needs rest and care initially ends up pumping milk the whole day. Plus, the baby needs to learn nature's way of feeding. However, whenever I held my baby near my breasts to feed, he would cry loudly, and I would return him back to my mom saying I'm worried about his health and weight. He was still a tiny baby below 2 kgs. But, then how do I get him to latch on correctly and breastfeed him? My breasts would be so full at times, that I had to pump out milk and store it compulsorily. This was a daily ritual now – the baby crying out loud when I hold him and then I'd return him back to my mother to be fed with the spoon. This continued for another one and a half month. Nothing seemed to work.
After a few trials and errors, we finally thought of a solution – the silicone nipple shield. Nipple Shields are made of silicone and are safe for baby to suck; they can be easily washed and sterilized too. My baby did not latch on initially, but slowly and steadily, he started sucking the shield. Sucking is a natural instinct babies have. It needs to be explored, and only the mothers can help their babies with the same. It was good news; a beginning at least. I used shields every time during feeds. After a few days, I thought of getting rid of it slowly. I would use the shield initially then remove it, in between feeds, and give him direct feed. He did not take it initially, and this continued for a few days. I would express milk during the night and try to breastfeed my baby directly during the day. It was quite a task teaching him to latch correctly to breastfeed. My baby had got the technique right, but he was still getting accustomed to it. Sometimes he only wanted to have milk via the shields, other days only with a spoon, and some days, latching on directly. This went on for three months until I finally let go of the shields.
It took three months to reach my goal of breastfeeding my baby! And, when it finally happened, a sense of great achievement went through my mom and me. A good feed was established finally. I use to feed formula milk at times because I was tired of pumping milk day and night. But now, when the feed was well established, I started giving more of my milk and less formula. A few days later, my baby was feeding correctly, and the shields were finally packed up.
The breastfeeding process requires a mother and baby to relax and make it a soothing experience. A u-shaped pillow made it comfortable for me to pick up my baby, plus it served as a good cushion for my child during feeding. It is also important for mothers to rest their backs during the feeds as they may end up with back pain if they are not correctly seated. Therefore, a chair or a sofa with some kind of backrest is needed. Breastfeeding is a challenge for new mothers, but with consistent efforts and patience, it turns into a wonderful time to bond and communicate with their babies. It takes time for a mother and a baby to be comfortable with each other, but once the feed is well established, it is a beautiful experience.
To sum up, I would like to quote our paediatrician, "When you sit to feed your baby, you must feel like a maharani (queen). You should be immense comfort and joy during the process."
The NICU mother's journey continues.
See you on the other side!
Up next: Child Care after NICU and the Importance of Family Support.
Disclaimer: The views, opinions and positions (including content in any form) expressed within this post are those of the author alone. The accuracy, completeness and validity of any statements made within this article are not guaranteed. We accept no liability for any errors, omissions or representations. The responsibility for intellectual property rights of this content rests with the author and any liability with regards to infringement of intellectual property rights remains with him/her.