The Difficult Phase Post Delivery – What Postpartum Depression did to Me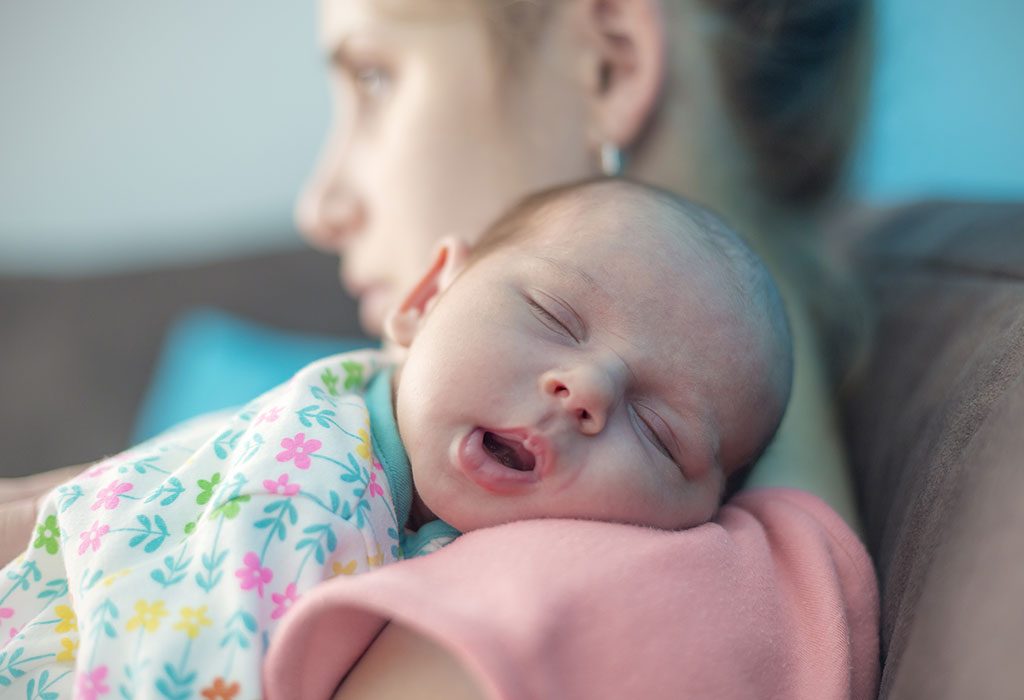 When I opened my eyes I saw my hubby and my in-laws standing at a corner of the room and discussing a meal, my newborn was sleeping quietly in the crib and I found myself lying almost motionless.
I tried to get up but could not and then my hubby noticed me. They all came smiling towards me and checked whether I was feeling better. Well, with the IV, catheter and the compression wraps attached to my body, I didn't feel any good but I managed to smile.
The hospital bed was amazing and it helped me sit straight with just the push of a button. When my body moved I realised a strange emptiness in my abdomen and it felt like all the organs inside were colliding with each other. Though it now sounds like a horror movie, that is exactly how I felt.
The nurse came to check my temperature and also asked me to point out one of the five smileys based on my pain and discomfort. I was amused to see the five smileys ranging from the happiest to the saddest and pointed out the sad one. She gave a few oral pain killers and showed me a button which I can press whenever I needed her.
I felt like sleeping again but the thought of moving my abdomen scared me. Soon my lunch arrived and I was so glad as I really wanted to eat something. Surprisingly the hospital food was good but before I could finish my lunch my baby woke up crying. Probably it was his lunch time too!
I had to call the nurse to help me with my baby. She taught me the football hold position for nursing which doesn't apply any pressure in the abdomen. She placed a number of pillows around me to make me comfortable and soon my baby was asleep again.
She helped in lowering the bed so that I could sleep and as I tried to move my body I realised it would take a long time to recover completely.
The narcotic painkillers made me sleep like dead but it was difficult when I had to wake up so many times to nurse my baby. I forced myself every time thinking that next day things might get better but I was wrong.
Next morning my catheter was removed and I was asked to walk to the bathroom. Just the thought of getting out of the bed freaked me out. I grasped the nurse tightly and took tiny steps. It was in the bathroom I realised I was bleeding so heavily and the sight made me upset.
Things worsened when I started feeling immense pain while nursing my baby. The nurse helped me with cold gel and cream that were temporarily soothing but I was terrified every time I prepared myself for nursing. I ended the day pointing out the saddest smiley.
The only source of joy was watching my baby and his little movements! He would open his big twinkling eyes to look at me. Watching his dimples when he smiled was pure bliss!
Next day came with another shock when my doctor suggested me to start walking. That was the last thing I wanted to do but the doctor insisted saying it would help in bowel movement and normal digestion. I could hardly take a few steps and found it very difficult to walk without support.
Later in the day, I was asked to take a shower. I was apprehensive about water touching the incision and so was reluctant about it. However, they helped me take a quick shower with soap and water and surprisingly it didn't hurt my wound.
I felt much better later that day and spent the rest of the time walking, sleeping and getting used to nursing my baby. The nurse gave a detailed demonstration to my hubby on how to change diapers and how to bathe a baby and he seemed to enjoy the new learnings! It was such a delight to watch my little one take a bath for the first time.
Next day I was discharged from the hospital. I had to ask for a wheelchair because I was still not able to walk without support. I also placed pillows around me to sit comfortably in the car. The ride back home was not easy and every bump reminded me of the incision.
The good part about returning home was being surrounded by family members and the bad part, well, there were many. I missed the hospital bed the most. There were no hand rails to support me to get up and soon it became a nightmare. It was difficult to even turn to my side and every time I applied pressure I feared that the stitches will come out.
You don't realize but you become more active the moment you leave the hospital. At home I started taking calls and messages, walking around to have meals together, walking to the bathroom, sitting on the couch and all these activities left me exhausted completely. That left me bleeding heavily again. I also had my bowel movement and it was no fun. Next day onwards I was advised to take stool softeners along with the painkillers.
I found myself nursing my baby every two hours and was almost awake the entire night. That worsened things further and I had to visit a lactation consultant. She suggested using a pump so that the milk supply doesn't stop and that was much relief to me.
The following week was tiring and depressing. Nursing a baby is no picnic especially when all you want to do is take rest and recover fast. My baby cried all night and also kept his daddy and granny awake.
I found it very difficult to handle and sometimes cried when nobody watched. I didn't feel like taking painkillers anymore and wanted to run away from everyone. I wanted my normal life back.
My doctor explained Postpartum Depression to me and encouraged me to stay strong. I stayed calm as I was aware that it's a temporary phase and everything will be fine soon. That is exactly how it turned out to be.
Within a month I was all smiles! No more medicines, no more nursing blues, I got my physical strength back and also my confidence. It was then that I started enjoying my motherhood.
The difficult phase post delivery would have killed me if there was no family support. New moms need lots of love, care and encouragement. Holding your newborn in your arms will bring back all the happiness to your life.
If you are also going through a similar phase, just stay calm, it will soon be over and you will find a stronger, happier and a new You!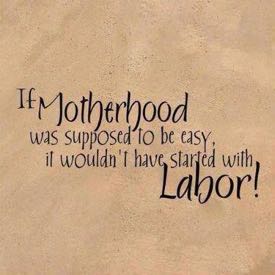 Disclaimer: The views, opinions and positions (including content in any form) expressed within this post are those of the author alone. The accuracy, completeness and validity of any statements made within this article are not guaranteed. We accept no liability for any errors, omissions or representations. The responsibility for intellectual property rights of this content rests with the author and any liability with regards to infringement of intellectual property rights remains with him/her.