Quality Time With Family an Essential Part of a Relationship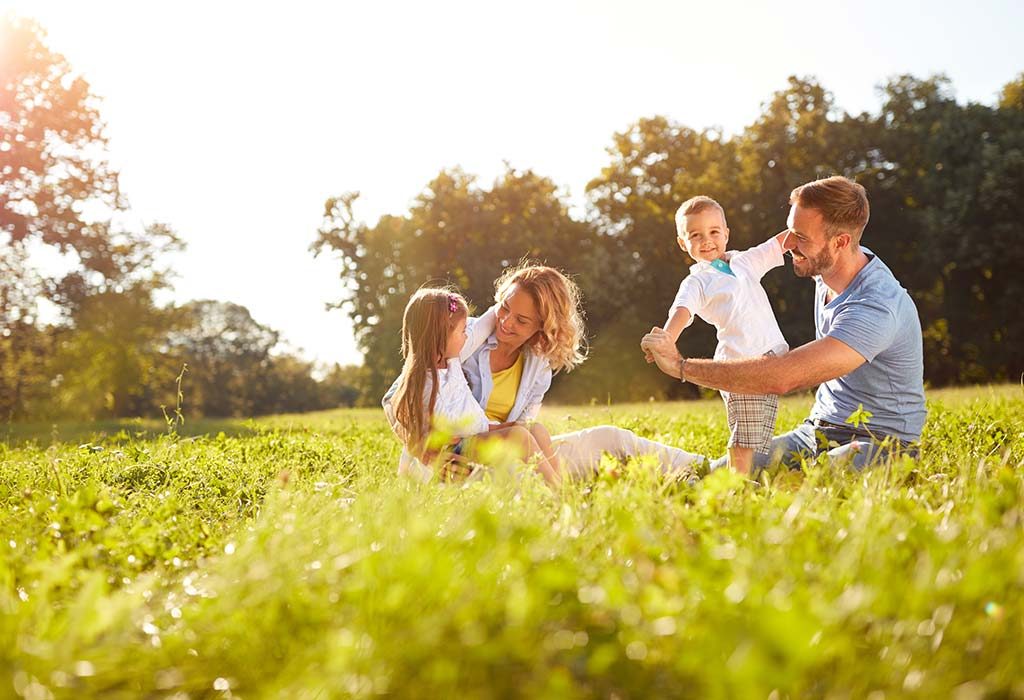 Monotonous weekends at home since so many days. A quick trip to the leading bookshop was our favourite time pass those days when we were just the two of us.Standing beside each other and flipping through the books of our choice.I overheard a conversation between a small kid say 8 years or so and his mother.
Mother: Quickly, buy this games cd. I am in hurry.
Son: No mama I want to buy this book, sit and read with you and dad.
Mother: No, please buy this game as we both are very busy and don't have time for reading a book with you. As it is, we both were busy this weekend too but I still managed to bring you to the mall.
Hearing this, the boy takes the games cd, both of them go to the cash counter and leave the bookshop.
We both were aghast after hearing this conversation. We both saw the expression on the child's face he was not surprised to hear that word busy, as if he was quite used to it.But we both learnt that kids don't need fancy toys and games, what they need is quality time with their parents which will stay in their memory forever. That's how our parents have raised us as.
Coming back to the present year, it was a usual sunny Saturday morning.
Our triplets are turning two in another 15 days, they haven't been to a public place once. (You must have guessed it right, taking one is a task and three will be triple the task).As my sister was in town so we all decided that this weekend before they turn 2 we are going to make it a memorable weekend.
We had two plans:
1. Taking our children to the nearby malls, Ice creams, French fries, burger, play area in the mall, a horse or a car ride, a selfie here and there to show to the world on FB and Instagram, #spending quality time with family.
2. Actually, a memorable first outing, plan a picnic. Making their favourite milk cream jam and Cheese sandwiches. Packing their bourbon biscuits and their favourite juuush (Juice that's what they call it).No mobile.Favourite songs on gaana.com (Aao Kabhi haveli pe, Wonderland, Badshah).
Remembering the book shop incidence, I and Rahul decided to take them out for a picnic.
So we packed our picnic bag and headed out for the first memorable trip with the trios.
It's a very famous saying, "The future depends upon what you do today."
So we decided to set the true meaning of quality time for our family. We took the kids for a picnic to a park in sector 29, Gurgaon. Believe me, it was the best outing we ever had.
Kids need parents who spend time with them, kids don't need things.Going to a mall will also be a part of our list as that's also a part of our life now.
But most people have made it a daily routine to go and visit the malls on weekends watching a movie or just strolling around coming back home sitting next to each other, chatting on WhatsApp and scrolling the mobiles.
That's spending time with the family, for most of us, this has become a part of the family time routine these days.
People have forgotten the importance of nature.People have forgotten the meaning of quality time.Quality time is to spend time with each other.To listen to the children what they want to share.Hear them once a while and you will learn a lot from them.To listen to your spouse what he or she wants to say to rekindle the relationship.Your children get only one childhood. Make it memorable.
Spending quality time can vary for every house. Some may play games together, some may sit together around the table and have a healthy conversation. Some may enjoy the sport together.
Whatever it means to you but it's essential that you make it a priority for your family. It helps children to feel more secure and confident.
A good time with your family builds a strong family bond.
Come on raise your hands.
After reading this how many of you have decided to go out this weekend and actually spend quality time with your kids/ family?
Days with little kids seem long, but years fly by.
Two months old have all grown up to be 2 in a blink of an eye.
So don't waste time, in fact, spend time.
If you want your old age to be secure with your kids around you, give them time and so will they, otherwise start looking for old age homes to spend time at, as they won't have time for us when we grow old.
As the kids also will learn what we teach them.
In the end, kids won't remember the fancy vacations or toys you bought for them they will remember the time you spent with them.
Disclaimer: The views, opinions and positions (including content in any form) expressed within this post are those of the author alone. The accuracy, completeness and validity of any statements made within this article are not guaranteed. We accept no liability for any errors, omissions or representations. The responsibility for intellectual property rights of this content rests with the author and any liability with regards to infringement of intellectual property rights remains with him/her.