Diaphragmatic Breathing – A Pranayama Technique to Help You Relax During Pregnancy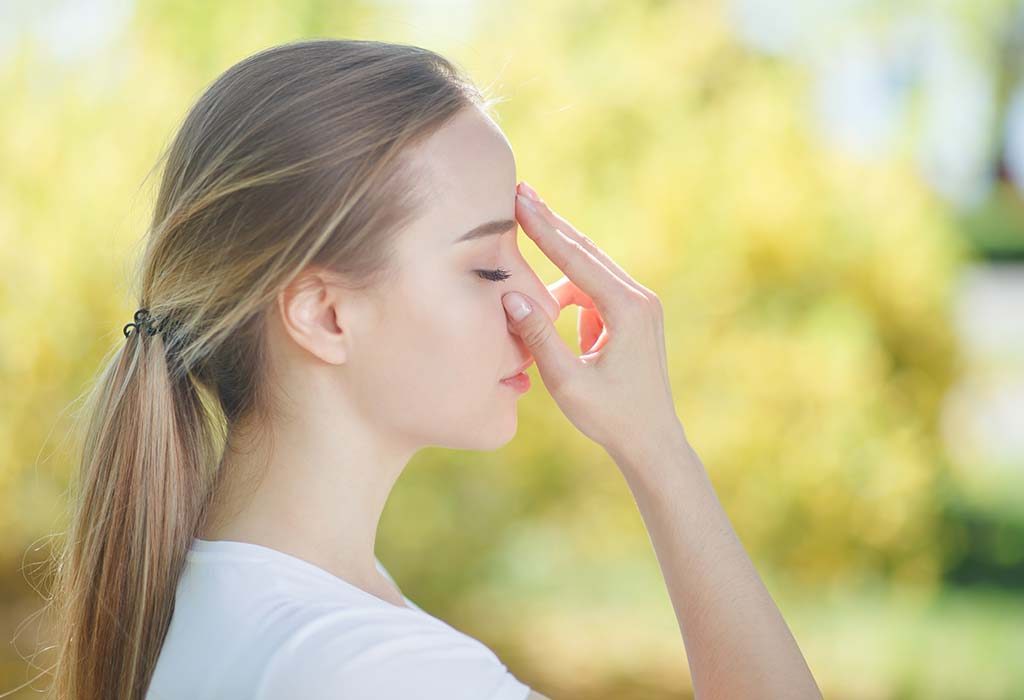 "Oh my God, I'm pregnant!" The news will spread throughout the family and everybody will advise you to eat healthy, to take good care of yourself and most importantly to relax. Now that's a million dollar question as to how to relax when every single part of your body is going through a series of changes. Whether you are a housewife or a working lady, you will be the subject of so many challenges and the best practice that will help you is to relax. We often watch movies, listen to music or play some indoor games to relax but here we forget to look into our inner self, to go into our own inner world. Relaxation, in its true sense, is the relaxation of the body and mind when you can enjoy your inward journey. In the process of relaxation, our breathing pattern helps a lot. In fact, you can only relax when your breathing becomes slow and gentle. Here comes pranayama in the picture to save you from the pressures of pregnancy. A simple method of breathing can help you to relax and rejuvenate your body and mind not only during pregnancy but in day to day life also.
Diaphragmatic Breathing
The name of this pranayama technique may sound very uncommon or difficult but trust me, it's very simple and easy. The diaphragm is an important respiratory muscle of our body separating our abdomen from the chest. It keeps contracting when we inhale giving more space to our lungs and relaxes when we exhale pushing the air out. With this pranayama, we can exercise the diaphragm and as a result, improve our respiratory system.
Points to Remember:
The room should be well ventilated and clean.
You should wear loose clothing.
Don't lie down immediately after eating meals.
Steps:
Lie down on your back. Make the body loose. Take deep, slow and gentle breaths.
Close your eyes gently whenever you are comfortable.
Now, gently flex your knees. The knees should be together but if you can't, don't force. Be gentle to your body.
Gently keep your one hand on your abdomen, the little finger touching the belly button.
Let the other hand rest on the floor, the palm may face upward or downward as per convenience.
Gently bring the feet closer to your hips, if it's not comfortable, let them stay as per your convenience.
The duration of the inhalation and exhalation should be similar (you can use the rhythm of inhaling 1 2 3, exhale 1 2 3)
Now, concentrate on your abdomen. Focus on how it goes up when you inhale and down when you exhale.
Keep doing it to ten counts (one inhalation and one exhalation will be counted as 1) or as per your comfort and capacity.
The duration of the inhalation and exhalation should be similar (you can use the rhythm of inhaling 1 2 3, exhale 1 2 3)
Please note that the whole process should be done in a very gentle way. No bloating or exaggeration should be done.
Contraindications or limitations
You will be very happy to know that this pranayama has no contraindications or limitations. Everybody can do it according to his or her own capacity.
Benefits
Apart from the regular benefits of pranayama, this breathing technique has a number of health benefits.
It relaxes the nervous system leading to the relaxation of the whole body.
It improves our breathing, thus more oxygen is inhaled and more carbon dioxide is exhaled.
The health of the respiratory organs is improved with the help of this technique.
It also leads to proper digestion.
The good news is that it also helps to curb out the fat around our tummy.
The regular practice of diaphragmatic breathing leads to a journey towards the self resulting in a harmony of body, mind and soul.
So, mommies, keep your motivation level high and go ahead in this journey of relaxation. Just two minutes of diaphragmatic breathing and the world seems to be quite different when you are done. Wish you a very happy and relaxed motherhood.
Disclaimer: The views, opinions and positions (including content in any form) expressed within this post are those of the author alone. The accuracy, completeness and validity of any statements made within this article are not guaranteed. We accept no liability for any errors, omissions or representations. The responsibility for intellectual property rights of this content rests with the author and any liability with regards to infringement of intellectual property rights remains with him/her.