A Mom's Take on How to Deal With Post-Partum Depression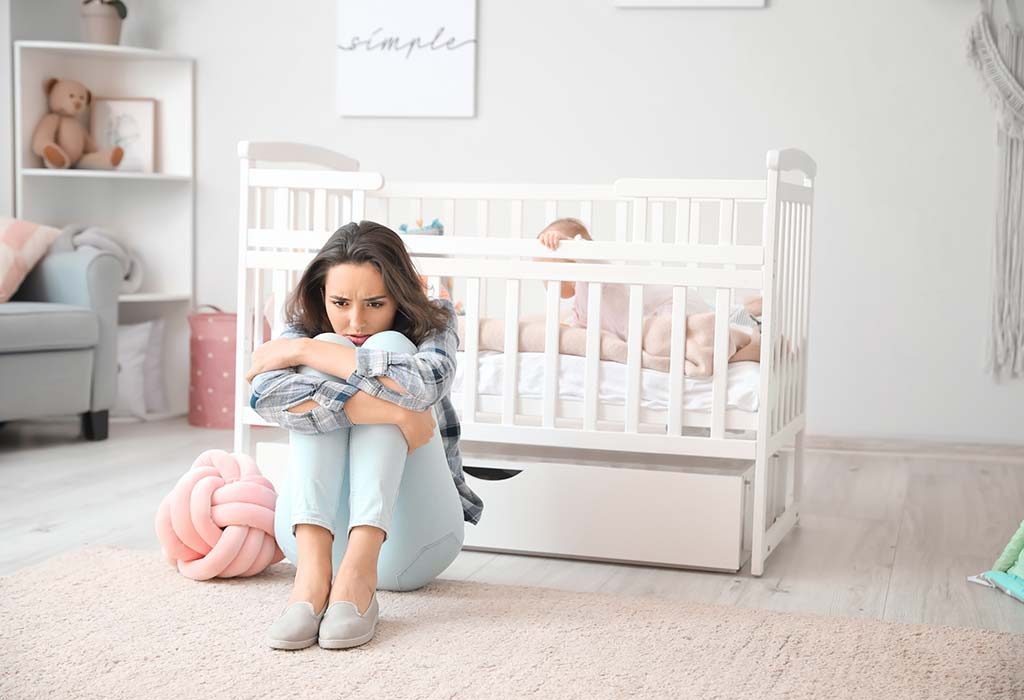 It is said that no amount of preparation can prepare you for pregnancy. That being said, I'd like to add that not all your preparations pre, during and post pregnancy go in vain. Becoming a mom for the first time brought me a lot of joy and excitement, but along with it, a generous dose of anxiety of what was to come. Thanks to the Internet, especially social media, I could research my heart out on anything and everything about pregnancy.
A major chunk of my pregnancy was spent looking up postpartum depression. Simply put, it's a phase of depression that sets in post delivery. Courtesy the pregnancy, one feels quite elated (at least, it was so in my case, and I know each body is different and so would be the emotions). But, even substantial reading could not convince me that post my delivery I may have to deal with postpartum depression, simply because I thought this was the happiest I could ever be in life.
Fast forward to post delivery, it hit me as soon as I was back at my room. The world around me was excited and thrilled about the new addition to the family, and there I was not matching up to that level. I was definitely happy, but not as much as I had expected I'd be. Followed by this were bouts of possessiveness about my baby. I hated everyone who offered to take care of my baby (so that I could rest and recuperate). After coming back home, it only increased. The struggle to get my baby to latch on only increased this feeling of negativity in me. And since I was staying with my parents for the first 40 days, more often than not they got caught in my line of fire. If they would try to give me some extra hours to sleep, or help me bathe/sponge the baby or just give me some helpful tips (which I am grateful for, now), I would take them wrongly. Added to my woes was the fact that at times I was unable to pacify my bawling baby, and the moment he went in my mom's arms, he would quieten down in a matter of seconds. There were times when I told my parents to take him away from me for sometime. After endless bouts of tears, loads of distress and sleepless nights, things are now looking up for me (although sleepless nights do continue, but they don't pinch me anymore). After all this and much more, here are a few takeaways that I would like to share with would-be mommies about postpartum depression (with the hope that maybe it could help someone feel better):
Don't feel ashamed of how you feel. Accept the fact that it may not be as you'd read in books, watched on shows or imagined in your mind. All you need to do is remind yourself that it's a major event in your life, you are human, and it's absolutely normal to have both positive and negative emotions towards it.
Not only do you need to prepare yourself about it, but also your family and friends. Talk to them about it. Sensitise them to the topic and the possibility that you may go through it, and how they can support you during that time. Make them aware that sometimes a new mom may also need medical guidance and that it's absolutely normal. My parents, spouse and friends were patient during this phase and were not judgemental, which helped me cope up with postpartum depression.
Vent your feelings without an ounce of guilt. Whatever the thoughts and feelings, express them, share them and cry it out. It helps when you share and in turn someone tells you that it's absolutely okay and normal to feel what you are feeling; it somehow acts like a balm.
As an extremely personal tip, I'd decided that no matter what happens, I wouldn't take out my negative feelings on my baby. So yes, the decision of distancing myself from him every time a negative phase of feelings was triggered, was a deliberate one. I'd ask my parents to take care of him and I'd take some personal time off. After a couple of hours I'd automatically miss him and get back to my mommy job again.
Lastly, read as much as you can about it. As I mentioned in the beginning, you may not be prepared but you will definitely have an idea about it, and that helps win half the battle. Also, talk to your doctor about it. Medical guidance is a blessing. Reach out to your doctor if you feel you are unable to handle it. There's nothing to feel ashamed about.
Motherhood is not an examination that you need to ace. It's a journey that will have its share of ups and downs. What we can do on our part is to live each moment as it comes and not stress too much over things that are beyond our control. Also, let's make a promise to help and be there for those on the same journey as us. I could cope with it because my friends prepared me for by sharing their experiences. So, be it someone trying to conceive, is pregnant, or already a mom, share your experiences with them, hear them out and stand by them. Let's spread some Momsitivity!
Disclaimer: The views, opinions and positions (including content in any form) expressed within this post are those of the author alone. The accuracy, completeness and validity of any statements made within this article are not guaranteed. We accept no liability for any errors, omissions or representations. The responsibility for intellectual property rights of this content rests with the author and any liability with regards to infringement of intellectual property rights remains with him/her.