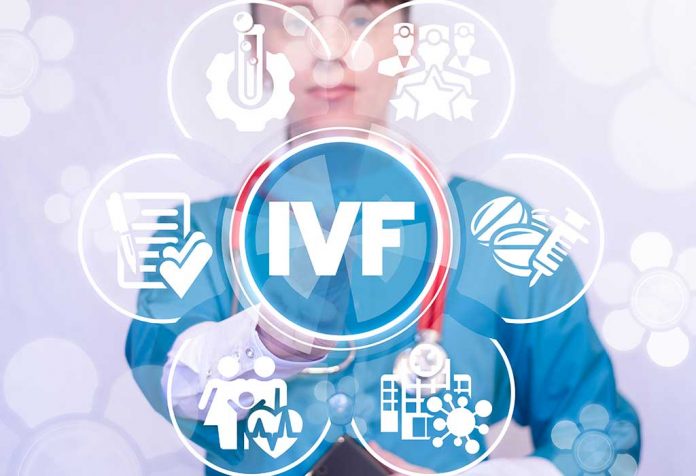 Last Updated on
I always wanted to get pregnant immediately after my wedding, like many other women out there. But never in my wildest dreams, did I imagine that life would teach me about so many things all of a sudden. I learned about fallopian tube blockage and painful HSG, took several injections and dozens of tablets per day, and had to resort to what nobody wants to go through, i.e., IVF.
This is Jinoh and I'm 29 (born in 1992) from Chennai, India. And this is my journey from infertility to the miracle I yearned for – my baby!
I married the love of my life in mid-2017, and I got pregnant a month later. Surrounded by my loved ones, I was happy and we all were excited.
During my 8th week's scan, my doctor told me that she suspected that it was a blighted ovum. (Blighted ovum is a condition where the gestational sac forms without an embryo mostly due to chromosomal abnormalities).
I was told to come for a review after a week, but it ended up being as suspected. I was sad but I wouldn't say that I was broken. My loved ones told me that I was young when I got married and had lots of time. I was given tablets to induce an abortion and after eight painful hours, it was all done.
I believed and thought that the next time, it would work out. Because who could be that unlucky, right? But that was just the beginning!
After two months, I conceived again. Even after going through an abortion, I wasn't scared. I was confident that it would work out. I planned to patiently wait for 8 weeks to have my first scan. But on a not so fine day, I started getting cramps on my right side at around 9 pm. I tried to bear the pain because I thought it was normal. After an hour, I couldn't bear it anymore, I woke up my family. They tested my BP and it was low. I was slowly losing my consciousness. They took me to a nearby hospital and I was immediately given a USG scan. They found out that there was no gestational sac in the uterus but a small growing one in my right fallopian tube, which was diagnosed as an ectopic pregnancy. These terms felt all new to me.
I was immediately given a methotrexate injection to abort the pregnancy as per my gynaecologist's instructions. I decided to take a break for 6 months and I tried to forget it all. After around 8 months, in 2018, I conceived again two times, just months after another and both ended up being a chemical pregnancy. (Chemical pregnancy is one where you get a positive home pregnancy test and even your HCG levels elevate but you end up having your periods after 2 or 3 weeks of the positive test).
Two years into our married life, and having faced four pregnancy failures broke me down. But my dream to have a baby was still there. I wanted to meet with a fertility expert, and I did. I wanted to know what was going on and talking to a fertility expert was the only way for it.
My family was against this decision, but I didn't want to wait. I met with one of the most famous fertility experts in Chennai. She suggested a list of blood tests and procedures for me and my husband, and we ended up doing them all. The most painful one was the HSG – hysterosalpingography: It is an X-ray test to outline the internal shape of the uterus to see whether or not the fallopian tubes are blocked.
The shock came right after the test as my right tube was completely blocked and useless. They told me it was because of this reason I had an ectopic pregnancy a year ago. It was on the verge of Rupturing. I was recommended to go in for a hysterolaparoscopy (laparoscopy and hysteroscopy). A gynaecological laparoscopy is a procedure that allows a surgeon to look inside your pelvis, for example at your fallopian tubes, ovaries and uterus (womb). It can be used either to diagnose a condition or for treatment. Laparoscopy is almost always performed under general anaesthesia. My right tube was cut and the left tube was cleaned but had a very little spill. I had faced an ectopic pregnancy, but I wondered why would the left one have a slow spill rate. That's when my doctor told me that it was due to abdominal tuberculosis which I faced when I was doing my UG. It has corroded both my tubes and I had an ectopic pregnancy only because of that.
I went home unable to digest the information given to me on a single day. After days of crying and blaming myself, I decided I wanted to go in for an IVF as I wanted to be a mother, no matter what!
But an IVF was something that no one in my family, except my husband approved of. They wanted me to try naturally and wanted me to wait. Even after explaining my situation, nobody was willing to let me do what I wanted. After 2 weeks, without letting anyone know, my husband took me to the hospital again. We spoke about the cost and procedures involved. We were wholeheartedly ready for it! After several injections and medicines, we went in for egg collection and embryo transfer. Two embryos were transferred on 10th December 2019, and I ended up being pregnant with twins. However, I lost a baby on week 7, another baby was a miracle for me.
I delivered my miracle last year in July by emergency caesarean as my water broke at the beginning of my 9th month (at 35 Weeks). My miracle is now a happy and active baby, who is 7 months old. My family now agrees that I took the right decision at the right time.
I'm happy that I am a mother finally and I thank God for leading me this far.
I might be a bit or even a bit too unlucky, but I will, for life, know the Value of a life and the precious joy of motherhood and pregnancy!
Disclaimer: The views, opinions and positions (including content in any form) expressed within this post are those of the author alone. The accuracy, completeness and validity of any statements made within this article are not guaranteed. We accept no liability for any errors, omissions or representations. The responsibility for intellectual property rights of this content rests with the author and any liability with regards to infringement of intellectual property rights remains with him/her.