My Exciting Journey of Becoming a Mother!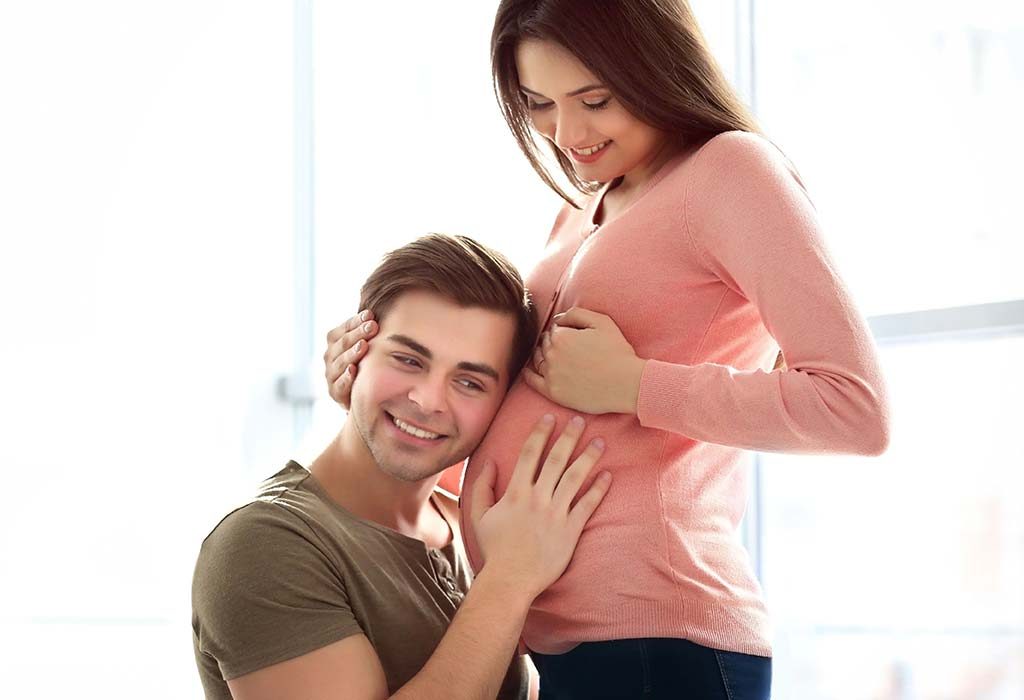 "Life is what happens when you're busy making other plans."
Imagine how you feel when you do not think of something that can ever come your way and it comes unexpectedly! Yes, that's what happened to me a year ago when I was busy building my career. A lady who was not capable of becoming a mother got to know that she is carrying a 6-week foetus in her womb. A womb which was thin and had several other issues which proved that she just can't become a mother. After 6 years of marriage and rigorous treatment, I had failed to conceive.
I used to constantly remember a saying 'try try but don't cry'. I tried and cried a lot. I gave up. Later, I joined as a teacher in one of the nearby schools. It is wonderful and blissful to be around kids. They share true, pure and unconditional love. I wanted the same love from my very own. Somehow, the dream was just a dream for me.
I was deeply engaged in my work, being around kids. In Mumbai, I had few friends to share and move around. Here, I got friendly colleagues. Eating out, going for movies, enjoying in the malls, etc. after school hours and weekends had become my lifestyle.
At the peripheral level, I forgot the pain of not becoming a mother yet. However, deep in my heart, the feeling of becoming a mother was still alive. I shared my feelings with my husband and started taking Ayurvedic medicines. I couldn't see any positive changes in myself. Perhaps disbelief in the medicines was the reason. In the bargain, I stopped taking Ayurvedic medicines too. Due to heavy workload, I started going for yoga classes – one of the finest and oldest stressbusters. I decided to change my workplace and joined another school.
In the second half of 2017, my husband and I moved to a better workplace at the same time. Hence that year, Diwali break was very special for us. After Diwali break, in the month of October, I resumed work in my new school. Amidst the regular routine I d,eeply missed my friends.
Sickness trapped me, mood swings became frequent and I suffered bodyache, headache and fever. In the very second month of my new job, I started taking leave. Something very weird was happening to me. The stress of being absent at the workplace was demotivating me.
In the evening, while having snacks with my husband, we discussed about my sickness. We both discovered that I missed my menstrual cycle. He sensed that all my health issues could be related to pregnancy and suggested that I do a urine pregnancy test. I had deep grudges against the pregnancy test. When I was undergoing the treatment, I was always asked to do these tests and the results were always negative. That one red line on the pregnancy test kit was actually etched on my heart in such a way that I never wanted to use that instrument and see those lines. I firmly said no for the test.
Every day I used to say no with some explanation that I will get my periods by night or early morning. Every passing day, my sickness was going from bad to worse and I decided to go to my physician. My physician gave me some painkillers. He even asked me if I am pregnant. I laughed in my heart and told him a firm 'no'. But I also told him that I had forgotten my previous period date. I took his medicine and got temporary relief. And to my surprise, I still didn't get my periods.
I still remember the D-day. It was a Sunday. We usually go for a movie or visit a mall followed by lunch on Sundays. But that Sunday, we chose to be home due to my sickness. Morning I behaved like a small child. Looking at my behaviour, my husband decided to take me out on one condition – that I will do the pregnancy test. I wanted to take pills to get my period as I was feeling heavy and lethargic. My husband however said a big 'No'.
Later in the evening on our way back home, we purchased a pregnancy test kit. My husband asked me to do the test that very moment. I did the test but didn't see the result and threw the wrapper in the dustbin. To my surprise, my husband checked and told me there are two lines! I knew what it indicated and rushed to him and saw two dark red lines. I could not believe my eyes. I thought that was just not possible with me. I removed the wrapper from the dustbin and read the instructions again and again. I thought to myself the company must have changed their result procedure – two lines for negative and one for positive. To my surprise it was confirmed – I had finally conceived!
Next day, I messaged my infertility expert doctor to give her the breaking news. He suggested a HCG pregnancy test. After that test, he gave the green signal that I have a confirmed and healthy pregnancy. That day I got to know that my little 6 week-old baby is in my womb.
I got answers to my prayers. I was overwhelmed with joy and confused at the same time. Again the confusion and disbelief because after these many years of failures I doubted, 'will this pregnancy remain healthy throughout?' Many more such questions came to my mind.
It's known to everyone that first trimester is very crucial. Those first three months I was under tremendous pressure. I left my job just to avoid any kind of complications. Being at home was also difficult, so I started listening to music and mantras just to keep my mind calm and positive. Each day was passing with hope and faith. With all of these there was the strong support of my loving husband. At the end of my first trimester, an appointment with my gynaecologist reconfirmed my pregnancy and I was feeling out this world. "Birthing is the most profound initiation to spirituality a woman can have," says Robin Lim. Each day I was growing, becoming strong and becoming a mother. Everyday was special. Every hour was wonderful, every minute was fruitful, every second was blissful and my little one a blessing, growing inch by inch in my womb. These 9 months were full of excitement and anticipation.
And finally, I gave birth to my little one. I read somewhere "Babies are bits of star-dust blown from the hand of God. Lucky is the woman who knows the pangs of birth for she has held a star," says Larry Barretto.
My star was born! Vedansh.
Disclaimer: The views, opinions and positions (including content in any form) expressed within this post are those of the author alone. The accuracy, completeness and validity of any statements made within this article are not guaranteed. We accept no liability for any errors, omissions or representations. The responsibility for intellectual property rights of this content rests with the author and any liability with regards to infringement of intellectual property rights remains with him/her.