If You're in Lockdown With Your Overactive Toddler, Breathe and Repeat!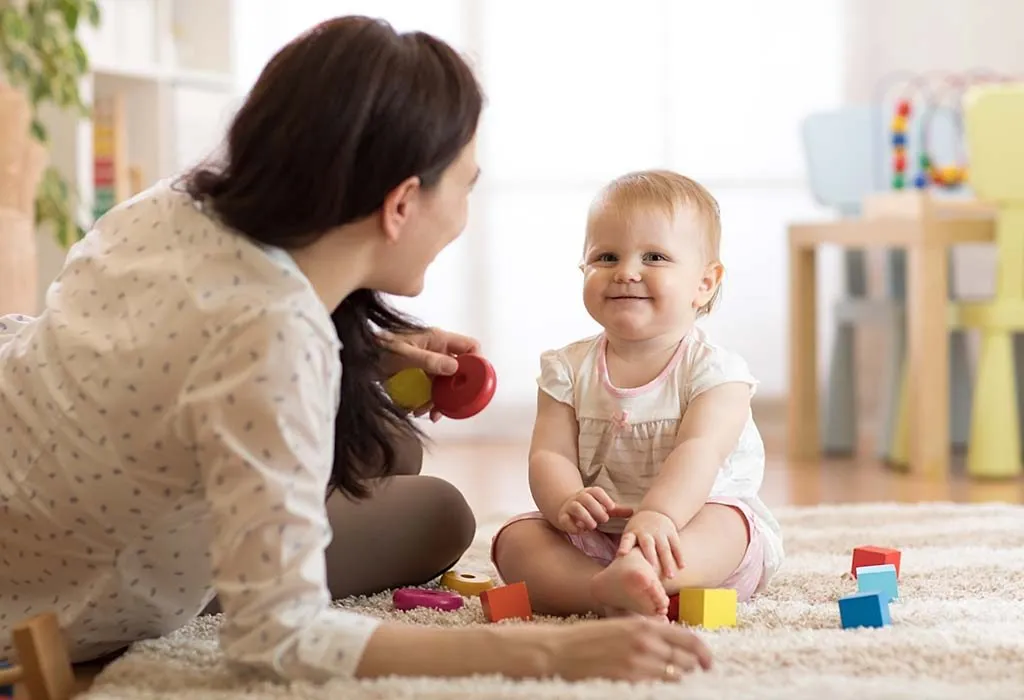 Being a mom to a 15-month-old overactive and overimaginative toddler is no doubt entertaining but exhausting. I always thought parenting would be easy like it is portrayed in the movies and daily soaps, but it's not! Who knew it can be so exacting and tiring? You become a mom and suddenly you have a new-found respect for your mom and your mom-in-law.
Being a mother is, of course, the best feeling in the world, but when you are stuck at home, attending to your growing baby's need during the lockdown, you are bound to get exhausted.
A mother loves her child, no debate on that, but the same mother might not love the idea of being tied down to a cranky, over-demanding and needy baby 24 hours a day and 7 days a week, and she may become cranky too because of not being able to go out and meet her friends. She may feel bored and suffocated being indoors all the time.
I have always been a career-driven person and while motherhood didn't push the brakes on my career, it definitely made it my second priority. I was never good with children, and not particularly liked them. But, I LOVE my daughter and maybe that's one of the problems. I would do anything to keep her smiling. So my days of lockdown have me during morning
and evening hours dancing to my daughter's favourite songs – 'Twinkle Twinkle', 'Wheels on the Bus', 'London Bridge' – you name it and I have danced to it. Add the Indi-bhangra as well to the list.
Now, as I am with my daughter all the time, she demands my presence every second. My office calls are messy at times and also entertaining at times, when my kiddo decides to comb my hair
while I talk to my team.
Finishing my work has become a night chore after she falls asleep. It is not just difficult but impossible to work and concentrate while she is busy with her antics.
This lockdown did give me some precious moments with my baby. When my daughter started running around, I didn't miss it. When she started having stranger anxiety, I was there for her. I could see her paint and scribble for the first time. I could see her rendezvous with my dog around the house. I got the chance to sing rhymes and songs with her, and read books to her.
I have got a lot of comments stating that I would be enjoying my second round of maternity leaves. Yes, I do enjoy my time with my daughter, but it's not a leave. Minus the domestic help, managing my hyperactive toddler and the infuriating husband, who is hell-bent on spoiling our kid, is not easy. It is kind of a 24 hours double shift.
The office days were a bit of escape from the chaos and the circus at home. Before the lockdown, when I used to go to the office, I could sit down on a chair and drink my coffee. I could work peacefully. It was the time, when I could have a good hair day. I did miss my baby in office, but it was also a welcomed me time, where I could be my carefree, passionate, confident self.
Yes, the lockdown has given me a chance to bond better with my child, but it has its own disadvantages. All you mothers will agree and my mother definitely agrees, that motherhood is a thankless job and I can get difficult at times. So, every time I begin to lose my patience, I say breathe.
Disclaimer: The views, opinions and positions (including content in any form) expressed within this post are those of the author alone. The accuracy, completeness and validity of any statements made within this article are not guaranteed. We accept no liability for any errors, omissions or representations. The responsibility for intellectual property rights of this content rests with the author and any liability with regards to infringement of intellectual property rights remains with him/her.