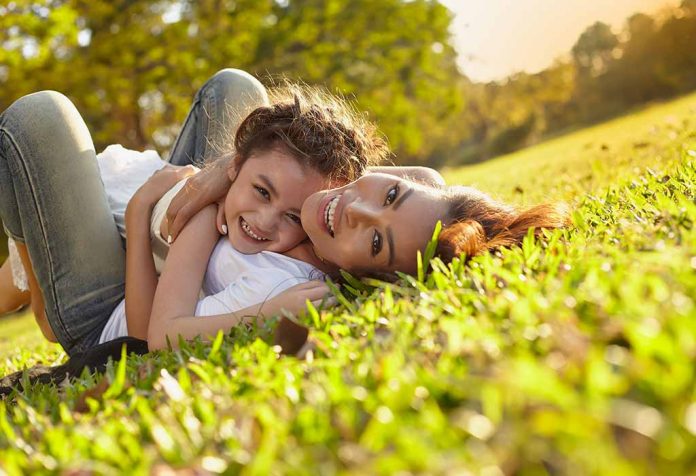 Last Updated on
We talk and write a lot about what we are teaching our children, and what they are supposed to learn from us. But sometimes, we miss noticing a few important lessons that we can learn from them. If we start monitoring those, and implement them in our lifestyle, I am sure we can create a better living world full of innocence and love.
Be yourself.
We modify ourselves according to different situations and people. Be exactly who you are, not just a replica of someone else, not a filtered version of what other people want you to be!
Laughter is the best medicine.
Happiness is a state of mind, and not a situation. I have seen my kids laughing at silly jokes, and are happy during most circumstances. If we follow the same, it will give us a pleasant life and good health.
Make friends.
"Will you be my friend?" Well, we can't ask this question to anyone who is a stranger, but the motive behind this is that we need to reach out and make connections, at work or in personal life. Friendship is a miraculous relationship!
Easily forgive.
I have seen both my kids fighting, and the very next moment, playing and dancing with fun and joy. The same way, we need to keep our ego aside in case of differences with anyone around us, and settle our scores easily.
Relax and take a peaceful nap.
When I am stressed, it's difficult for me to get sleep. But kids have an immense talent to take a nap with no worries. Sleep refreshes our mind, and a peaceful nap creates wonders. So, a relaxed nap is a must for all.
Express love.
The way my kids express their love in any circumstance is what gears me up even at the weirdest times. An emotional hug, sweet kisses, numerous moments of expressing love are what create the magic. We need to express love the way our kids do. We miss out on expressing our love to our loved ones. So, let's start doing it!
Be active.
Most kids are active these days, and can charge their batteries to work on full load. They have no space for laziness. Following them not only makes us active, but keeps us fit and healthy!
Wonder about small things and explore them.
We come across many kids who keep us engaged in their queries of learning. Do they feel wonderful about small things like, why stars shine in the sky, or how we get ice from the freezer? Depending on their age, the queries vary. They even make me curious about things or facts which previously I hadn't bothered to learn about!
Be fearless.
Kids don't let their fear come in the way of their play. They become adventurous and fearless, which can teach us to fearlessly do our work, which we may have stopped due to fear.
It's okay to cry when you are upset.
Kids cry when they are upset, and then feel better. It doesn't mean they should cry for any small thing, but crying has two benefits. First, it helps out to throw out negative energy created in the body, and second, it attracts pampering from near and dear ones. Sometimes, we need this therapy to feel relaxed!
I have realised that there is still a hidden child in me, when I started learning from my kids' habits. I am reforming into a better person who is living a better life, thanks to my little teachers!
Disclaimer: The views, opinions and positions (including content in any form) expressed within this post are those of the author alone. The accuracy, completeness and validity of any statements made within this article are not guaranteed. We accept no liability for any errors, omissions or representations. The responsibility for intellectual property rights of this content rests with the author and any liability with regards to infringement of intellectual property rights remains with him/her.