Introducing Books to Your Child and How to Raise a Reader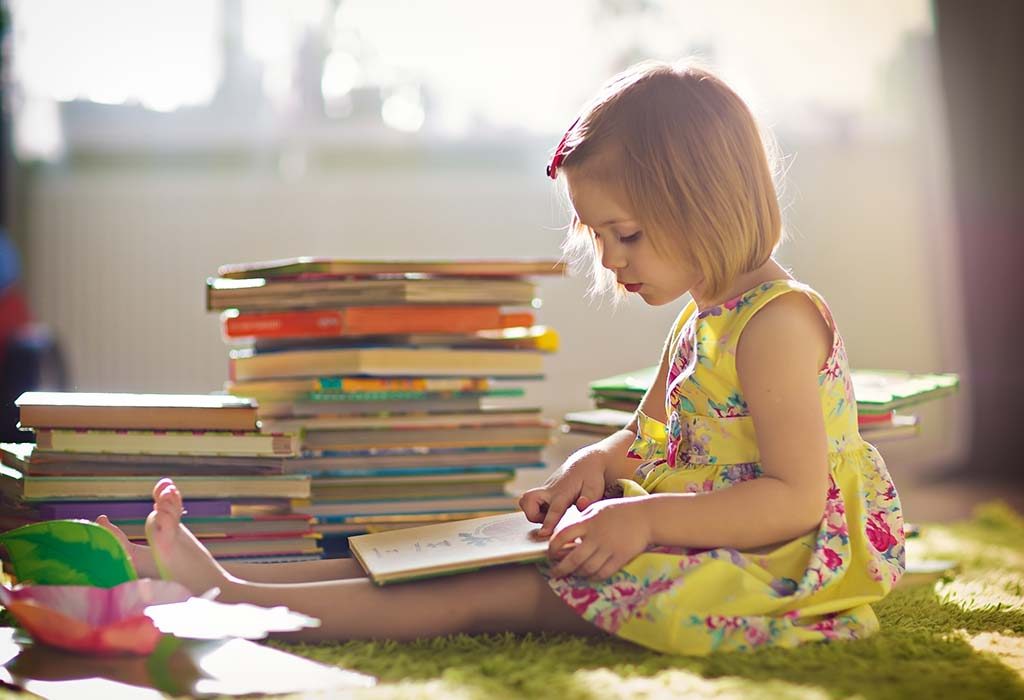 The other day a friend of mine was very impressed when she saw my son reading. My son is just three years old and he can not read much. What he does though, is that he pretends to read. Since he knows the story of almost all his books (they have been read to him over and over again), to a person who doesn't know it any better, falls for the trap and thinks that he is actually reading. He is headed in the right direction though. A lot of people have asked me how I got my son interested in reading. So here I am, sharing what worked for me.
I think reading is that one hobby/habit that every parent wants their child to pick up and why shouldn't they? Books, after all open up a world of dreams, knowledge and possibilities. Monkey see, monkey do. We all know how our kids just love to emulate us. So if you want your child to read, pick up a book yourself. If you are not into reading, pick up anything that interests you – a fashion magazine, a cookbook, even an Archie comic.
And for those of you who are avid readers but prefer reading e-books, I would suggest getting back to hard copies because a child can't really know the difference between a Kindle and a mobile phone. Start reading to your child right from the first months. A bedtime story routine goes a long way in developing love for books. Do voice modulations and hand animations to bring the book come alive to your baby. Make sure that you read to your baby every single day. Babies love routine, so use this to your advantage to form a habit.
Never ever make the mistake of making reading look or sound like a task which has to be accomplished at all costs. Never force your child to pick up a book and sit and read. Keep in mind that the attention span of a baby is very small and it gradually increases with age. So, if your six to eight month old reads/listens to only one sentence, it is good enough. Don't get discouraged and continue reading everyday. Slowly but surely your child will move from one sentence to two to three and eventually to the whole book. Don't make a separate reading space for your child. The child might see it as an isolation or time-out technique.
Keep the books with all the other toys and always keep the books at a level where they are easily accessible to the child. A lot of times we have concerns like "What if the child tears the books or steps on them?". We have been raised to treat books as sacred and I think it is a beautiful practice but you will have to let your child explore his books and in the process he might tear them up or damage them. Keep calm. Just explain it to him like you would if he did the same to any other toy. When buying books for your child, keep his interests in mind.
My son, for example, has been obsessed with helicopters and airplanes since he was a year old. So I always make it a point to get a few books on helicopters. Take your child to the bookstore and let him choose. If you order books online let your child browse with you. This way he gets involved in the process and it is his bit of adulting.
There are many little ways to enlarge your child's world. Love for books is the best of all – Jacqueline Kennedy
I hope you find these tips helpful. Do let me know in comments how did you get your child into reading.
Disclaimer: The views, opinions and positions (including content in any form) expressed within this post are those of the author alone. The accuracy, completeness and validity of any statements made within this article are not guaranteed. We accept no liability for any errors, omissions or representations. The responsibility for intellectual property rights of this content rests with the author and any liability with regards to infringement of intellectual property rights remains with him/her.