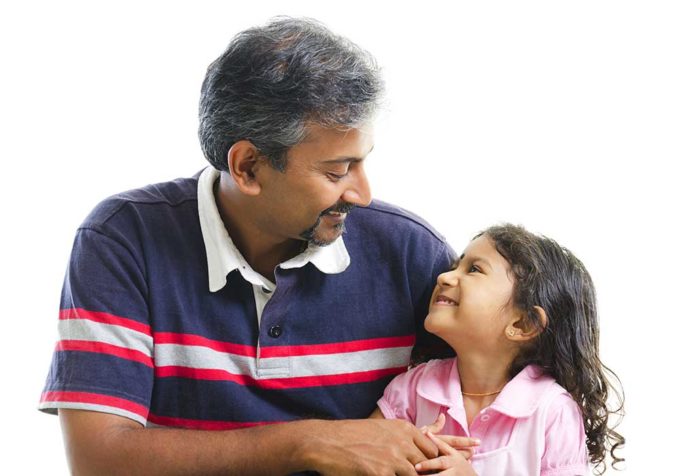 Last Updated on
I have often heard people talk about the difference in bringing up a boy vs. a girl, and one of the most discussed topics under that heading is how boys take longer to verbalize their emotions as opposed to girls. Whether a boy or a girl, a child is a true reflection of you, nothing more, nothing less.
We all have different ways of showering love and affection on our kids, and the beauty of the process is that the tiny infant understands you and even responds; such is the power of nature. What we sometimes miss in this high-speed life, though, is to communicate with the child constantly. Now, communication is perceived differently by different parents; buying a new toy each week doesn't qualify, neither does your quiet presence in the room, nor does the ubiquitous presence of your nanny, neither does any gadget running obscure videos. None of these can replace a one on one communication that you ought to have with your child. Many people believe that they can communicate with an infant when they grow up to be a toddler because they would comprehend. Still, the truth is that they understand every form of communication, even during infancy. It's for the parents to know how to communicate with them.
It feels so great when you see your child attempting to learn and do new things, and the feeling is only heightened when they vocalize their thoughts and queries at a very young age. The latest trend being marketed to us as new parents is how to interact and engage with our child, completely disregarding the importance of a little bit of common sense and loads of motherly instinct. You don't need any modern world technique to engage with or entertain your child, just like you don't need a sixth sense to develop a habit of eating nutritional food. In front of them, what you eat with them, stock up at home is what a child will eat themselves without fuss. You may have to crank up the spices as per individual tastes, but the ingredients are loaded with nutrients.
Advantages of interacting and communicating early on with your kid:
Communication comes in handy when you are struggling to feed your child. The solution is to make the eating time fun by telling them stories, showing pictorial books, playing an indoor sport, or doing a puzzle together. Trust me; there are many ways of engaging your child and making them eat without a screen.
Interaction from an early age assists in two-way communication, making learning fun and developing at a much faster pace. Once you have built the foundation of a better understanding between you and the child, it becomes a lot easier to train them in basic etiquettes and teach them the other pre-requisites of human life.
The third most crucial aspect of early communication is that once the child has unfolded the power of communication, the parent gets a better understanding of their child's need, which lowers the chances of the child throwing tantrums for no reason. We must understand that the lack of expression and communication leads an innocent child to throw tantrums; it's an inherent tool embedded in each child to showcase when they are not understood.
Once the child learns to communicate, you begin to enjoy verbal reactions, strengthening your bond further with your child.
The simple joy of watching your child interact in their innocence is beyond description.
I believe that every parenthood journey is unique and very personal, and not being judgemental about it is the basic courtesy that we as adults can extend. The opinions expressed are purely based on my learnings looking after my toddler. Kids can be the best teachers. Adults can learn and unlearn an incredible amount of life-altering qualities in their companionship, and making any generalized assumption based on gender is weird. Whether you have been blessed with a prince or a princess, when they walk, talk, eat, drink, it all depends on parents, so never underestimate the power of being a parent.
Happy Parenting!!
Disclaimer: The views, opinions and positions (including content in any form) expressed within this post are those of the author alone. The accuracy, completeness and validity of any statements made within this article are not guaranteed. We accept no liability for any errors, omissions or representations. The responsibility for intellectual property rights of this content rests with the author and any liability with regards to infringement of intellectual property rights remains with him/her.