Here's How I Manage My Child's Screen Time and Gadget Usage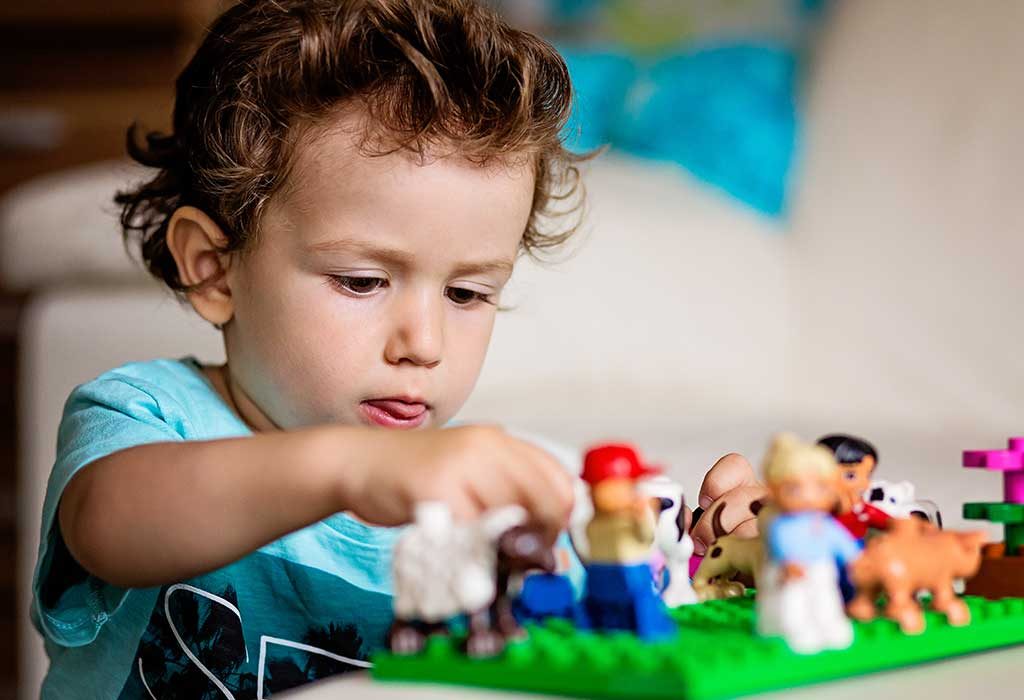 In our constantly expanding digital world, staying away from screens has become almost impossible. A major chunk of our modern lives is now intertwined with the virtual world, such that it is bound to have an impact on the home front too. Kids these days are getting exposed to screens at a very early age. But, how much screen time is good for the child? And how can we, as busy parents, keep the child engaged throughout the day without the use of screens?
Busy modern lives, nuclear family setups and a fewer number of safe open spaces for children have led to many parents resorting to screen time for their bored kids at home. Are you wondering if your child is being exposed to screens a little too much or if this screen exposure is causing your child harm?
Well, with regards to the effects of screen time on children, a lot of research needs to be conducted. But some early data based on research by the Adolescent Brain Cognitive Development (ABCD) study reveals some interesting facts :
MRI scans found significant changes in the brain for children who reported using various types of screens like smartphones, tablets, and video games for more than seven hours a day.
Even children who reported using screens for more than two hours a day got lower scores on thinking and language tests.
Keep these two findings in mind as you decide on the amount of screen time for your children. The AAP (The American Academy of Pediatrics ) recommends the following screen time limits for children:
Children Below 18 Months of Age should avoid all screen exposure with the exception of video chatting.
For Children Between 18 to 24 Months of Age, high-quality programming must be chosen. The parents must watch the programming along with the child to help them understand what they are watching.
For Children Between 2 to 5 Years of Age, screen time must be limited to 1 hour per day. High-quality programming must be chosen and parents must watch the program along with the child to help the child understand what they are watching and how to apply the values to the world around them.
For Children 6 Years of Age and Older , consistent limits must be set on the use of media. Parents should ensure that screen time does not interfere with sleep or replace/reduce physical activity.
I get that it is hard to keep your child engaged throughout the day when you don't stay with other family members or work from home. But, there are some ways to manage screen time for kids. The following strategies work in my house and I am sure they will be helpful to you too.
Managing Screen Time for Kids
1. Setting Firm Limits
Decide on how much screen time is okay for your family. Make this decision by involving the kids. In our house, we have 'Movie Sunday's'. On this day, our son can choose between a set of programmes and movies that we select for him and watch 1-2 hours of these.
Having a limit helps set the expectations for the child and eases the process for when screen time has to end for the day. On some days, we may end up with a little debate towards the end of his viewing time, when he wants to watch a few more episodes of a certain programme. But overall, deciding ahead how much he can watch helps keep screen time stress free for the family.
2. Playing With Open-Ended Toys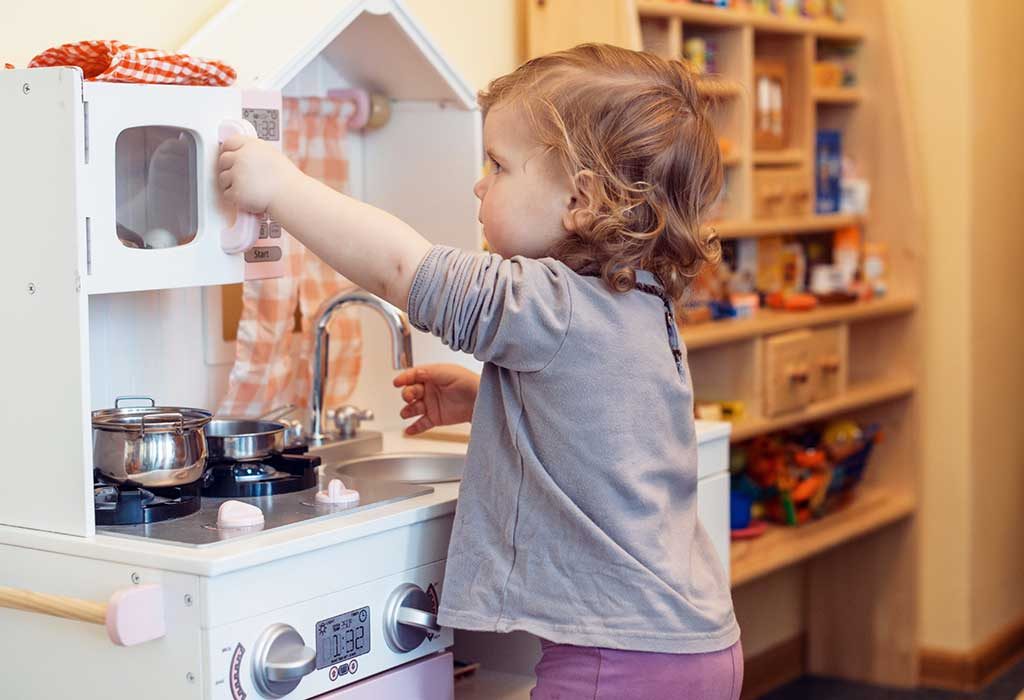 Make open-ended toys the mainstay in your child's toy collection. Open-ended toys like Lego blocks, kitchen sets, and Magnatiles can be played with in multiple ways. Most 2-and 3-year olds will use such toys creatively in pretend play set-ups and create a little story of their own.
3. Using Activity Boxes
I find subscription boxes like the Firstcry Intellikit to be very useful. This subscription box comes with a set of activities that are designed as per the age of the child and can provide your child with interesting learning-based activities. I also like using activity boxes as a way to spend one-on-one time with my son.
4. Using Sensory Play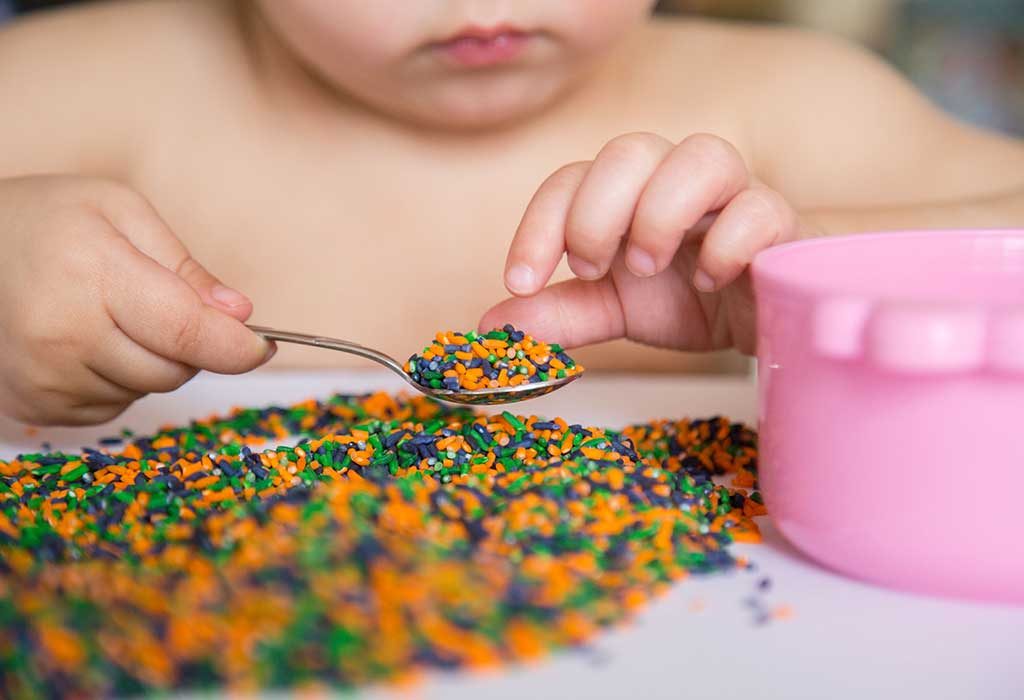 Another type of activity that comes in handy to keep my son engaged for long periods of time is sensory play. I build sensory boxes for him using easily available ingredients at home. Some sensory activities we conduct in our house are:
Pour any available flour into a box and hide pom poms in it. Now tell your child to use his excavation toys like diggers and bulldozers to excavate the pom poms from the flour.
This is a variation of the excavation box and a great activity to help children master their fine motor skills. Pour some rice in a box. Then, hide kidney beans in the box of rice and give your child some tools like toy forceps or spoons and cups to scoop them out.
Add some soap to a tub of water. Give your child some scrub pads and ask him to wash all his cars.
Such sensory activities boost the child's creativity and regulate the child's mood for the day. Believe me, the messier the child will get, the better his mood will be.
5. Visiting the Local Library
Make reading a part of your routine at home. In our house, we turn to books every time we are bored. I look for all types of books on different subjects and themes. Through reading, we come across new topics that can then be researched deeper and included as a theme for other learning activities. So, find a local library and let your child select books he likes.
6. Going Outside
Sounds so simple, right? But in today's busy lives finding the time to take kids outside to open spaces is a challenge for many parents. Make sure your child gets two hours a day outside in a park or open play area. This not only keeps kids physically fit, but also keeps them in a better mood throughout the day.
7. Enrolling the Child in Activity Classes
If it is not possible to find a safe playground in your area, try and enroll your child for activity classes like skating, karate or swimming. The more the child remains engaged in social and outdoor activities, the better it will be for his overall development.
The First Step to Solving Screen Addiction in Kids
If you have a screen-addicted child at home, you may be thinking to yourself that all this is easier said than done. But the thing is that you don't need to ban all screen use at once in order to help your child. Sometimes, gradually reducing screen time per day, followed by reducing the number of days per week is more helpful than a complete screen ban.
Firstcry.com is here to help you on your journey to raising screen-free kids in a new initiative for parents called 'No Screen Day'. As a part of this campaign, all you need to do is "pledge" one screen-free day for your child. Start with just one day without screens. Use this initiative as a way to find creative solutions and alternatives to screen use. It is these baby steps that will ultimately help remove your child's focus away from watching television or playing on the iPad for long hours, and move towards a more well-rounded, and active day.
I hope these tips help you manage screen time with your children. How do you manage screen time in your house? Join me in taking the No-Screen Day pledge, here.
Disclaimer: The views, opinions and positions (including content in any form) expressed within this post are those of the author alone. The accuracy, completeness and validity of any statements made within this article are not guaranteed. We accept no liability for any errors, omissions or representations. The responsibility for intellectual property rights of this content rests with the author and any liability with regards to infringement of intellectual property rights remains with him/her.