Duty of Every Parent: Making Your Daughter Comfortable About Menstruation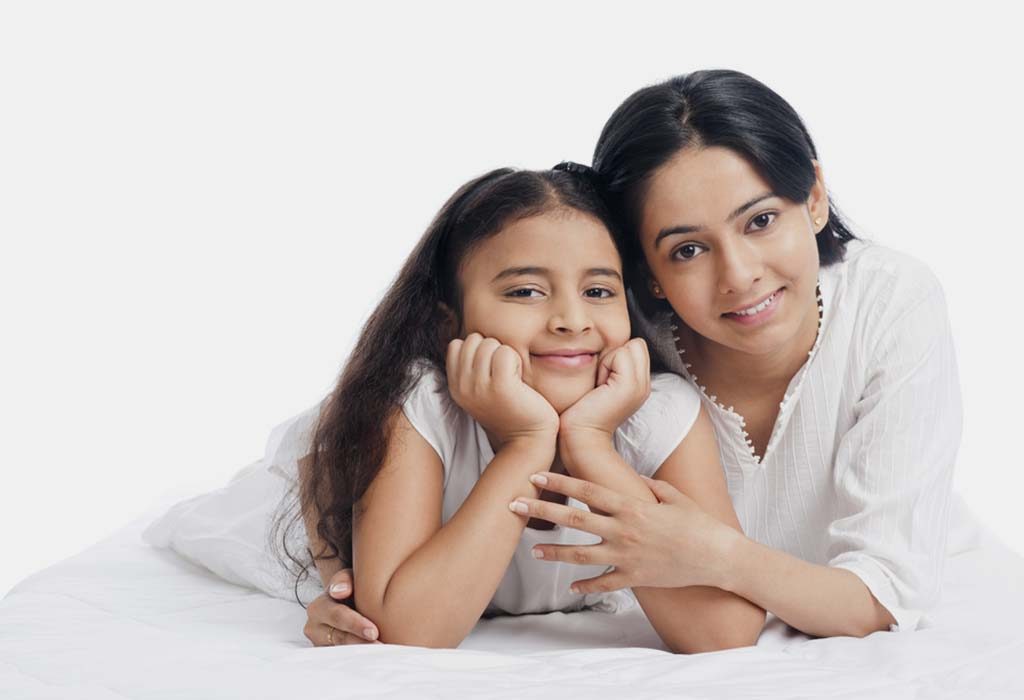 When it comes to write about menstruation; a topic which is considered as a taboo in Indian society, there is a quote I like the most by Amol Gade –
"To abuse and deprive her, Period is one of the taboos created by so called society who left no stone unturned to make her feel her birth as a curse".
Ahhh! Yes! but unfortunately, we are part of such a society where talking about periods is considered bad and most of the men have no knowledge about their daughter's first periods. I personally know many families in which parents (especially father) changes TV advertisements related to sanitary napkins whenever their daughter is around. Due to rapid growth of modernisation in a country like India, movies like 'Padman', 'Phullu', 'Period, end of sentence', etc. have a positive impact on each every household. People, especially men are accepting new changes. But still we need to make some more efforts.
What Should You Talk About
1. Menstruation: Also known as periods, it is a regular discharge of blood from mucosal tissue (menses) from the inner lining of the uterus through the vagina. When the uterus egg doesn't get fertilised, the lining is released from the body as a blood from the vagina. This monthly process is called menstruation.
2. Normal Age: The first menstrual bleeding is called menarche. Most of the girls get it when they are 10 to 15 years old. Average age is 12 to 13 years according to lifestyle, food habits, genetic reasons, etc.
3.Colour of the Period: At the beginning of the period, blood is thick and dark brown in consistency; then it becomes redder in the subsequent periods.
4. Normal duration: Regular period occurs after every 21 to 35 days and lasts between 2 and 7 days.
5. Normal Flow: Amount of blood loss per period is 10 to 35 ml.
6. PMS (Premenstrual Syndrome): Is when a girl has emotional and physical symptoms that happen before or during her periods, i.e. sadness, anxiety, acne, mood swings, etc.
7. Symptoms of the first period: Usually a girl gets her period about 2 years after her breasts start to develop. Another sign is vaginal discharge of white or yellow fluid which begins 6 months to a year before a girl gets her first periods; growth of pubic hair, etc.
When to See a Doctor
Periods don't start after age of 15 years.
Developing breasts for more than 3 years but no periods occur.
Severe cramps not relived by medicines.
Very heavy bleeding, i.e. she has to change pads or tampons after every 2 hours.
Misses her periods from normal duration.
Some Suggestions to Make Her Comfortable
Shop and explore period kits like pads, tampons, menstrual cups together and tell her how to use them.
Avoid focusing on negative symptoms like cramps, bloating, breast tenderness, mood swings, etc.
Communicate the story of your first period. Story-telling is the best method to discuss about the details of the periods with your girl.
Remove misconceptions and doubts, i.e. it is not a disease; she can live her routine life. Solve her queries. Tell her to eat healthy and exercise well.
In a nutshell: I want to encourage each and every parent to discuss about periods with their lovely daughters. Watch videos and read books together. Ask your doctor, school counsellor, friends, and trusted family mentors to talk to your child. Remember that it's our duty to provide reliable information to our daughters and make them proud and self reliant for the future.
Disclaimer: The views, opinions and positions (including content in any form) expressed within this post are those of the author alone. The accuracy, completeness and validity of any statements made within this article are not guaranteed. We accept no liability for any errors, omissions or representations. The responsibility for intellectual property rights of this content rests with the author and any liability with regards to infringement of intellectual property rights remains with him/her.