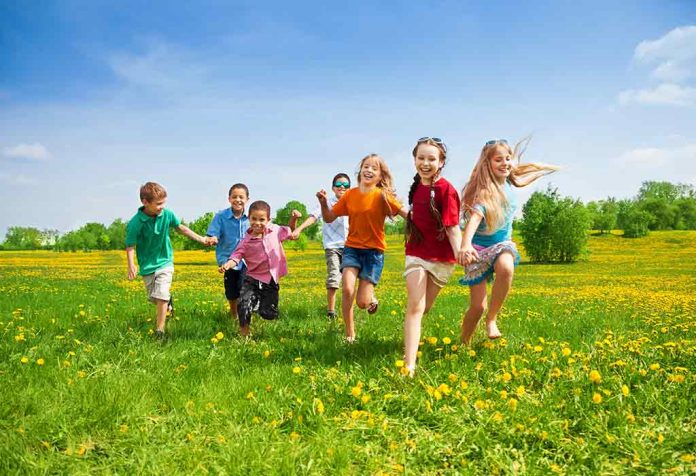 Last Updated on
The golden days of everyone's life is childhood and its memories. Everyone wants to re-live this period of time – those bitter-sweet memories, those wonderful and interesting games like pittu garam, gili-danda, hide and seek, pakdam pakdi, antakshari, 5 stones, chor-police, those innocent friends who had no religion boundaries, and that phase when we had less money but big hearts, real smiles, and lots of energy.
It was a time when boys were shy to be punished in the presence of girls, and girls would cry in front of boys; when the teacher would give lots of homework and we would copy it from one fixed friend who was very particular and sincere about their work! Getting punishments was not offensive; class, school, and sports monitors (the sincere kids, the favourites, and the top rankers!) were King or Queen of their friends' groups, and favourites of the teachers.
Recess was the time of reunions and freedom. Going into a new class meant oversized uniforms, reused textbooks, and new friends. We would eagerly wait for the class of our best subject teacher. We would innocently look towards the birthday boy or girl to give us a chocolate. We would wait for Children's Day to have fun and participate in cultural programmes.
We collected chocolate wrappers to get a prize or toy. We appreciated each and every talent, no matter who was showing it. It was a time when all those wonderful school activities and those cute prizes mattered a lot to us. Being the winner of any game, even as simple as an egg-and-spoon race, was a big deal for us, and a proud moment of our parents. Parent-teacher meetings were the real report card days, and our parents would smile proud.
It was a period of time when we would wait the whole year to get a new dress on our birthdays or Diwali. It was a time when cheaply priced chocolates and sweets, worth anywhere between 25 paise and Rs. 2 back then, were a treat. We would wait with innocent eyes for festivals, when relatives would visit and give us money and gifts. Wearing sarees and playing a teacher on Teacher's Day used to be an exciting day of school.
Friends were unaware of the concepts of caste, locality, and rich-poor. Friends would share their tiffin boxes with everyone – boy and girl, rich and poor, Hindu and Muslim, fair and dark. It was a time when we had no mobile phones and video games, but we had friends to play with all day. We had no pocket money and surprise parties, but we had those cute and handmade greeting cards on our birthdays.
We were tension-free about high marks in every exam… Actually, at that time, we were unaware of the words "tension" and "stress". We were enjoying each and every moment. Those wonderful childhood memories bring a smile to my face every time I open my old slam book filled in by friends, and read apology letters given by friends when we used to fight about pointless and worthless topics.
My child memories mean superhero serials, fantasy TV shows that featured a magic pencil, cat-and-mouse cartoons that taught us that in some relationships, we can have many fights, but still we cannot live without each other; small antenna TVs connected us, which showed scary shows that gave me goosebumps every time I went to the toilet alone.
Recalling childhood memories is like a mental exercise in this stressful life. Every time I close my eyes and recollect memories, both happy and sad, it feels like I was living in heaven on earth, when friends were innocent, real, with big hearts, and of all backgrounds and religions; when fights lasted for only for a moment, when smiles and sharing things were common practice and were gestures of love; when we were happy with small and cheap things, and when festivals were all about new clothes, visits from relatives, and gifts. It was a time when summer vacations were for visits to our grandparents' house in the village, and meeting cousins.
Childhood was a time when the only worry was giving exams and tests, when we used to share each and every detail of school with our mothers, when their tight hugs and our fathers' small gifts of chocolates and ice cream after exam results were healing.
If anyone can make a time machine, I will surely want to go back to my childhood and re-live those moments again, those innocent, joyful, and cute memories.
Disclaimer: The views, opinions and positions (including content in any form) expressed within this post are those of the author alone. The accuracy, completeness and validity of any statements made within this article are not guaranteed. We accept no liability for any errors, omissions or representations. The responsibility for intellectual property rights of this content rests with the author and any liability with regards to infringement of intellectual property rights remains with him/her.