Bell's Palsy during Pregnancy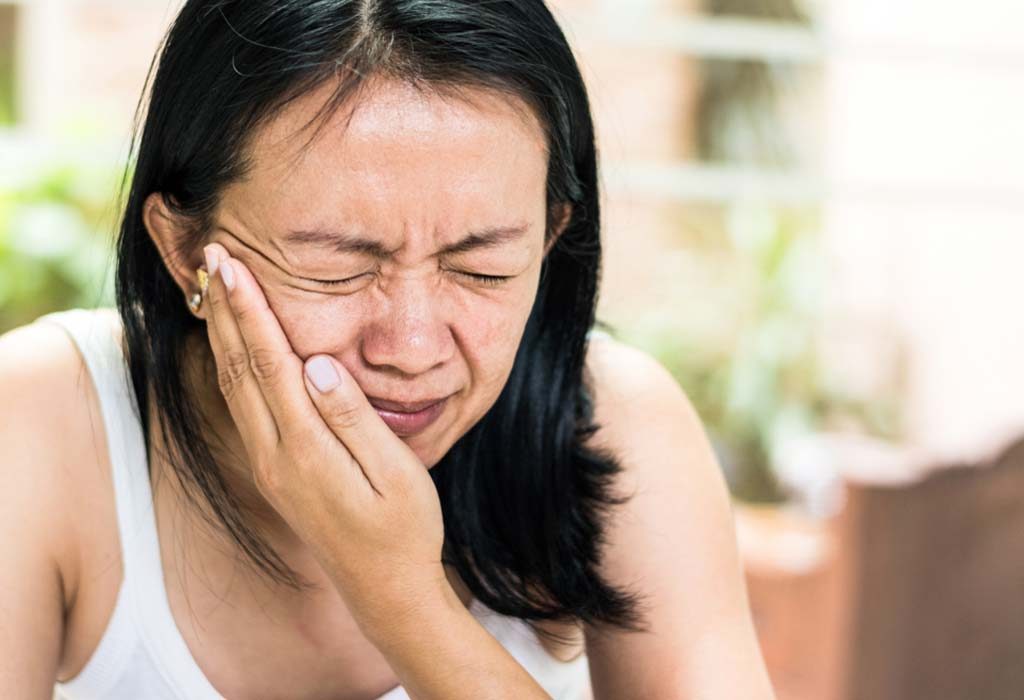 I would like to share I would like to share the story of my pregnancy. I have a 3-year-old son and a 5-month-old girl. I gave birth to my son normally and I had no complications during that time. When I was pregnant for the second time, I didn't face any complications until 34 weeks.
At 34 weeks I was diagnosed with pregnancy diabetes and the doctor suggested that I start taking tablets for the same. On the 1st day of the 36th week, I had a cold and runny nose. I may have had the cold because it was raining that day, but the very next day I had a problem in my right eye. My eye started watering and the problem continued for long. At first, I thought it was because of cold but that was not the reason. The next day (3rd day at 36 weeks), I was scheduled to visit my gynaecologist for a regular checkup. While I was getting ready for the appointment, I noticed that my lips were a bit tilted towards the right and I was drooling. I was also unable to close my right eye properly, and there was some problem with the muscles of the right side of my face.
I visited my gynaecologist, she told me that I had Bell's palsy. It is a condition which causes temporary facial paralysis. My gynaecologist asked me if I had an AC in my room. I had an air conditioner in my house, but the temperature was never below 25. Surprisingly, the major cause of Bell's palsy is the cold which affects the nerve near the ears. I was hospitalised immediately as the antibiotics used for the treatment were increasing the sugar levels.
When I was hospitalised, I couldn't feel the baby's movement. My baby's kicks decreased to 1-5 kicks per day. However, the baby's heartbeat was normal. My gynaecologist suggested that I should have a C-section delivery on the first day of the 37th week itself and I did. I am blessed with a baby girl.
Bell's palsy is a facial paralysis. It affects one side of the nerves of the face. Pregnant women are more prone to developing this condition in the third trimester of their pregnancy. The symptoms of Bell's palsy include headache, drooling, loss of sense of taste, hypersensitivity to sound in the affected ear and inability to close the affected eye.
To treat this condition, usually, antibiotics are given. However, the main treatment for it is facial exercises, like moving your lips, chewing bubble gum, tilting eyebrows, tilting nose, closing eyes tightly, blinking, and squinting. Electrical stimulation also helps. Doctors suggest that women should avoid taking a shower as it might make the water in the ears.
I understood the problem within 2 days so fortunately, it didn't get worse. Even though I had read a lot about pregnancy, I didn't know about the nerve-related problem during pregnancy. But I want you all to know about it, hence I wrote this blog post. I hope you will be careful during your pregnancy.
Disclaimer: The views, opinions and positions (including content in any form) expressed within this post are those of the author alone. The accuracy, completeness and validity of any statements made within this article are not guaranteed. We accept no liability for any errors, omissions or representations. The responsibility for intellectual property rights of this content rests with the author and any liability with regards to infringement of intellectual property rights remains with him/her.