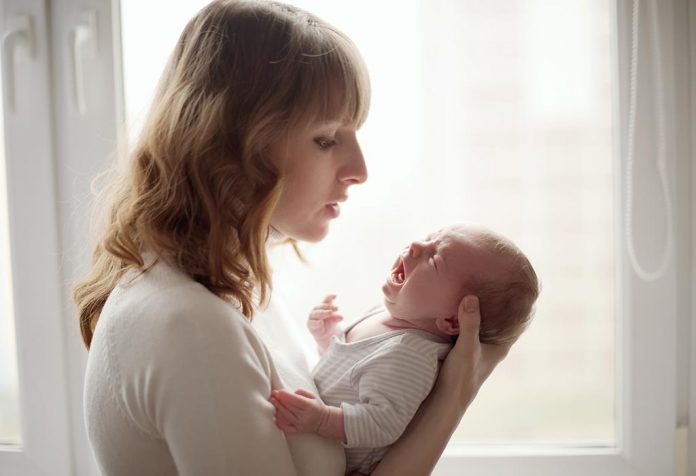 Last Updated on
How does it feel, when your baby wakes up in the late night, and cries continuously and inconsolably for several hours, and you don't have a clue as to why he is crying? Don't worry, you are not the only one dealing with it. Don't feel low, you are not the worst mom either!
My baby wakes up every night at 2 AM, and cries and screams continuously till 5 AM or sometimes 7 AM. He started this by his 6th week, and it lasted till the end of his 3rd month. He did so at least 3 or more times a week. It seemed as if he had stomach pain, or a bloated stomach. Doctors call this colic, and the babies who have this are called colic babies.
Colic is common in newborns, and usually goes away by the age of 3 to 4 months. The cause of this distressing condition is not known. Colic can occur in breastfed and bottle-fed babies. There is currently no cure for colic, but the following things may help to calm your little one and your own frayed nerves, which worked for me. Try all of these, so that your baby will feel a little calm at some point:
Ø Rock him in your arms.
Ø Carry him in a sling.
Ø Change the environment.
Ø Take him to an airy place like the terrace or balcony.
Ø Take him for a ride.
Ø Use white noises, sing lullabies, which help calm down babies.
Ø Make sure the baby's tummy is not empty, or else the crying will lead to dehydration. Keep nursing.
Ø Massage his tummy from his right to left, using circular movements.
Ø Hold his legs softly and make him do cycling movements, which will help in releasing gas.
Ø Swaddle or wrap him tightly in a blanket.
Ø Keep him in skin contact.
Ø With the doctor's advice, Simethicone drops will ease his stomach. DO NOT TRY WITHOUT A PAEDIATRICIAN'S PRESCRIPTION.
Ø Shut your ears to unnecessary advice or conclusions, which can stress you. Seek your paediatrician's help and always abide by it.
Ø In some places, elders will definitely insist on giving traditional home medicines to the baby. If your baby is colic, wait until that goes away to try them.
Ø Put a hot water bag between the baby's stomach and you. Make sure the heat is bearable for the baby. You can wrap the hot bag in a towel, and then use it.
Ø Give tummy time. Put the baby on his tummy gently on your lap. Hold and support the head with your hand. Make sure the baby is able to breathe.
Ø Try to stay calm, as your baby can sense your anxiety or anger, and this can make matters worse.
Ø Seek help from your partner or relatives, so that you might get some rest and relaxation.
Ø If you are breastfeeding, try to avoid certain foods that can make colic worse, such as spicy foods, caffeine, onions, cow's milk, wheat, potatoes, eggs, and any acidic food.
Colic is not permanent. Trust me, the situation will get better. It is said by doctors that crying is also meant as a stress reliever for babies.
Remember, colic might not be the sole reason for your child's discomfort. A doctor or health professional should be consulted if a baby cries loudly all the time and cannot be comforted.
Disclaimer: The views, opinions and positions (including content in any form) expressed within this post are those of the author alone. The accuracy, completeness and validity of any statements made within this article are not guaranteed. We accept no liability for any errors, omissions or representations. The responsibility for intellectual property rights of this content rests with the author and any liability with regards to infringement of intellectual property rights remains with him/her.