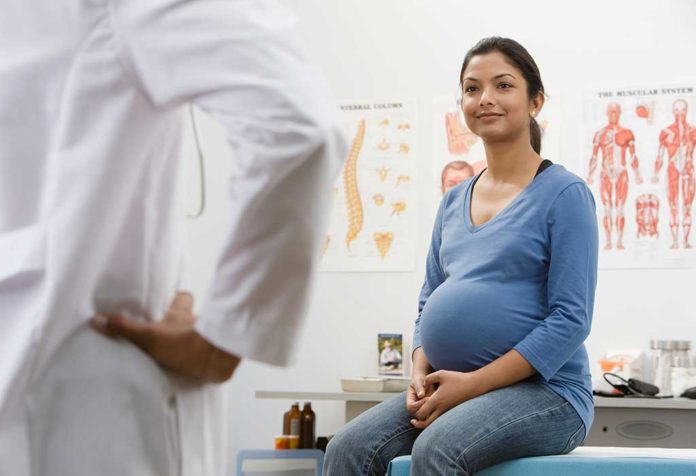 Last Updated on
'The baby is oblique!' exclaimed my gynaecologist during my 32-week scan. I was lying on my back with so much difficulty. My expanded uterus was already compressing the vein that returned the blood to the heart, making me restless. Besides, I couldn't comprehend what my doctor said though I sensed an abnormality. I turned towards my left side when the scan was done and carefully got up from the bed. Putting on my slippers, I walked to the consulting room in dismay. It was my first pregnancy. While many of my friends attended sessions on pregnancy, delivery, etc., and had a basic knowledge of 'what is what' and 'how things work', I wanted to go with the flow and experience the moments myself.
My doctor explained that the baby was in breech position, and I should undergo a cesarean surgery if the baby doesn't turn to the head-down position by 38 weeks. She also indicated that chances for a breech baby to turn at that stage was significantly less. I was struck with an unfathomable fear. Cesarean? The term had been a nightmare since my childhood. My mum underwent two cesareans and, as a consequence, five hernia surgeries. I've seen her experience a lot of pain during each surgery, and it took a long recovery time. Moreover, I had witnessed my friends and relatives grumble over their never-ending back pain caused by the spinal anaesthesia injected during a cesarean.
My mother did extensive research on the ways to turn the breech baby naturally to a head-down position. She was confident that things would become normal if we tried out specific harmless techniques. We had six more weeks after all. From crawling on the ground and trying yoga poses to exposing my baby bump to different temperatures, light variations, music beats, we turned all the stones to make it happen.
Then came the day of my following scan at 36 weeks. The baby was still in breech position. Never mind, we still have time to go! It was my final scan at 38 weeks. Fingers crossed, we reached the hospital with mixed emotions. Things didn't turn out the way expected, only to leave me in physical and mental exhaustion. Furthermore, my doctor advised an emergency cesarean the next day due to low fluid levels.
My mother and husband accepted the situation quickly and went ahead with further formalities. In no time, we decided the time of admission, filled the admission forms, got anaesthetist advice, took an ECG and a COVID test. On the way back home, I was still trying to fathom the current situation.
Various thoughts piled up my mind:
'Had I been aware of the pregnancy process earlier, could I have avoided this situation now?'
'What more could have I done to improve this situation?'
'Should I educate myself on the cesarean process now?'
I was waiting to unwind myself after a tough day. By the time we reached home, it was mid-evening. I grabbed a chair and went to my terrace garden with a cup of lemon tea to sort out my perplexed state.
A sip of the hot tea amidst the chilly breeze flavoured with the smell of flowers gave me a sense of relaxation. As I was gazing at the spring leaves of the plants, I was reminded of an incident that happened that morning. While I was walking outside the scan room to wake up my asleep baby, I noticed a married woman of my age entering the room for a checkup. She seemed to be restless, hoping for some positivity. When she left the room, her eyes were swelled up, yet she was confident. It was my scan turn next. As I managed hard to lay on my back, my scan doctor received a call from a senior doctor. She explained on the phone that the woman who recently left had three masses in her ovary, and surgery would be the solution. Unknown distress struck me on hearing it. With many dreams of having a baby, a woman of my age must undergo a considerable procedure to set things right. I saw her again while filling up the admission form and wished her positivity and health.
A flock of birds flying back to their nest and the chirps of the sparrows nearby caught my attention, and I landed back to the present moment. It dawned on me that my situation was like a drop in the ocean. Many others are facing tremendous issues in conceiving a baby and are fighting bravely to experience the bliss of childbearing with all their strength. I braced myself happily to welcome my little charm via cesarean.
To all the mothers sailing out in the same boat, baby in breech position is okay, little complexities are okay, and a cesarean is also okay. Just go with the flow, and you sure will thrive through it. Thankfully, our medical technologies have significantly advanced to ensure safe delivery amidst various complexities.
Yes, a breech baby is sure a blessing, and cesarean delivery is also affirmative.
Disclaimer: The views, opinions and positions (including content in any form) expressed within this post are those of the author alone. The accuracy, completeness and validity of any statements made within this article are not guaranteed. We accept no liability for any errors, omissions or representations. The responsibility for intellectual property rights of this content rests with the author and any liability with regards to infringement of intellectual property rights remains with him/her.