Your Child Needs You – Don't Try to Substitute Yourself With Toys As Company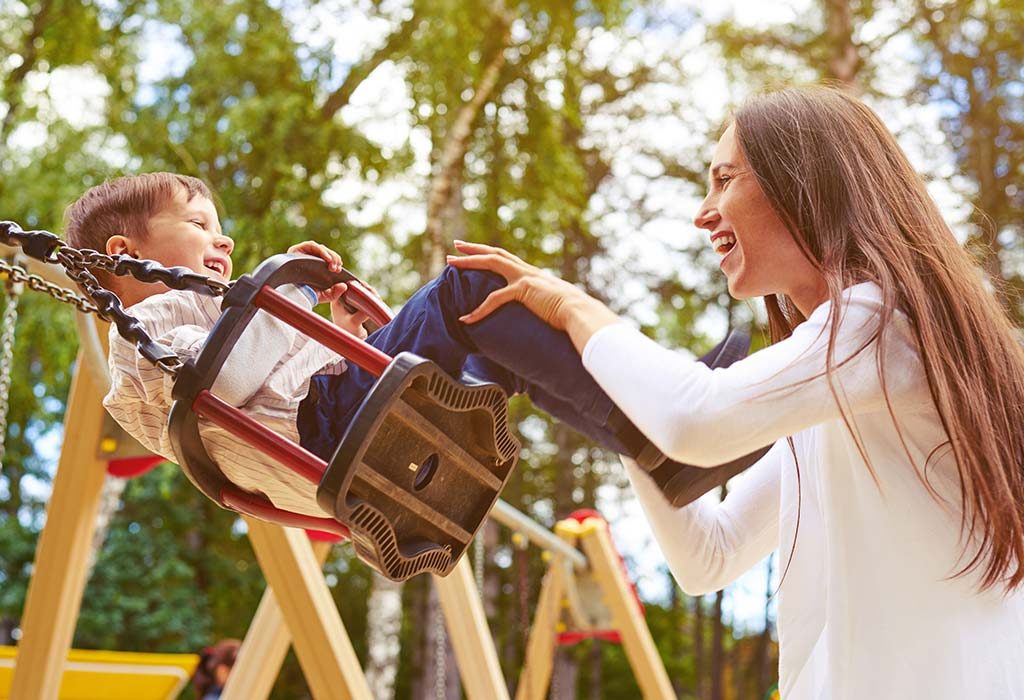 In the era of two working parents, most of us have enough money to cater to the wishes of our children. Every family has a different living style. Some save more and consume less, and others live life to the fullest and spend a lot.
There should be a balance in spending. Saving all the time may make your child feel that he or she doesn't have anything – he or she needs at least a few toys to play with, and their parents to teach them how to play and to be a partner in play. Parents must give their children company even in the absence of toys. For example, if we are talking about indoor games, it could be hide-and-seek, antakshari, the dictionary game – these games do not require you to spend money but invest your precious time with your child.
For outdoor games, parents should go out for walks with their kid, go running or jogging, play pakdan pakdai, etc. Parents should teach their kids how to play – children these days don't have a habit of playing these games because the culture of playing on the streets has disappeared owing to traffic and parents being busy. Please don't let this happen to your child's golden days. Your kid should never grow up to say that he has not played games like pakdan pakdai or hide-and-seek.
My story of expensive toys:
I will share my case with you – I admit that saying things is easier than implementing them. My husband and I both work. My child is 5+ years of age. Since day one, I've lived with the guilt of not giving him enough time. I always feel like I should go to school to pick him up, get his homework done, and accompany him to the park and play with him. Yes, there is a big difference a parent can create in a child's life with their company.
Due to this guilt, I used to get many things for my child. I never allowed him to demand things – I would bring it to him without question. So what ultimately happened was that he stopped having the craze for those things. He started taking things for granted and not pay attention to the value of those things. A child is unaware of the cost of items like games and toys, so their feelings are different.
On the other hand, we as parents are always away, so my child is being raised by my in-laws. And in the process of keeping the child happy, they also end up getting more and more things and overspending on the child – something he never got the chance to demand.
Now, he has a habit of buying things. He is not aware of the cost of those things, but he needs and desires everything, and gets fussy when he doesn't get it. He has so many new and latest toys at home, but he doesn't have the patience to play with them because he is always looking to buy something else, something new. He asks where his red bat is – he has so many to play with that he has to choose one. If he doesn't find it, he cries. There's less playing, more crying.
When kids get multiple options to look around, they get confused about what to do. It's not like he doesn't play at all – he plays with blocks and with other games, but it is just better to have fewer options as they will be happier. We tried a lot to control this. With time, he is also growing so things are improving, but at a slow pace.
So, dear friends and new mommies especially, do not overspend on your kids. It doesn't reflect your financial status. Give them healthy food and play with them. Stress more on outdoor games. Take your child to the park. Make him run, play, and help improve his motor skills. It will actually help him to be mentally and physically fit.
Do not price your guilt with the cost of toys. Just replace it with your company. That will keep your baby happy.
Happy mommying!
Disclaimer: The views, opinions and positions (including content in any form) expressed within this post are those of the author alone. The accuracy, completeness and validity of any statements made within this article are not guaranteed. We accept no liability for any errors, omissions or representations. The responsibility for intellectual property rights of this content rests with the author and any liability with regards to infringement of intellectual property rights remains with him/her.