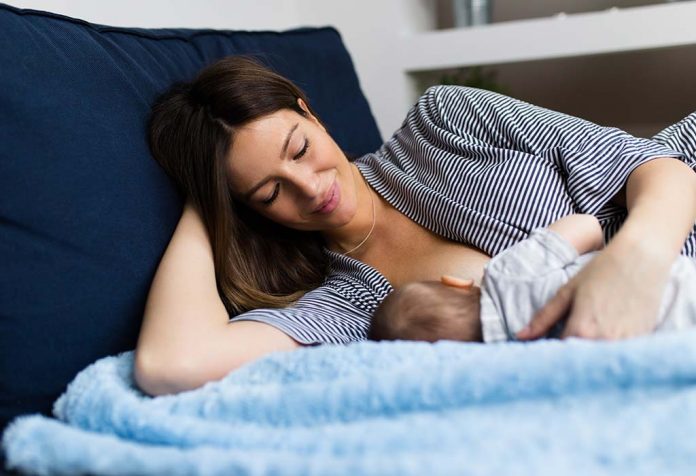 I never thought that breastfeeding would be a big issue in life. I never realised that a small thing like this can be so important and can change someone's life. The day I became a mother to a wonderful angel, reality struck me so hard in various ways.
Since two months of giving birth to my baby, my breastmilk supply is low. I keep listening that my baby is not getting enough milk and my baby is lean. My baby cries and does not sleep. I am told that I am torturing my baby by giving her solids only once a day. I was made to believe that I am an incompetent mother who was unable to meet her baby's needs. People tend to overburden mothers. They make them believe in myths about breastfeeding. I was no different – so here are some myths and facts about breastfeeding to help you understand better.
Myths
Mothers can't be wrong, they have to be perfect.
If a baby is crying or not getting enough sleep, it is his mother's fault. If the baby has colic or is unwell, then she must not be getting enough breastmilk.
Breast milk is not as important as solids. So a mother should start giving solids and cow's milk to the baby as soon as possible.
If the baby wants to be with the mother, it is his mother's fault. A baby should not spend so much time with her mother alone or she will be addicted to her mother and breast milk and won't go to someone else. In the future, it will be impossible to leave the baby.
A baby does not start with solids because she has too much breast milk.
There are so many things that people say that depress mothers. A new mother is already nervous. Whatever she does, she thinks, "If she is doing it right?", "Is she starving her child?"
I was worried too, but I am blessed with few angels (to whom I am connected through an online group), whose guidance, support, and affection have helped me.
Yes, mothers need love, affection, support, and guidance. Mothers are also human beings, who can be wrong and are not perfect. Even mothers make mistakes. A single word of concern can also make a drastic change in their breastfeeding journey.
At this point, I can confidently say that what is said above are all myths and misconceptions. Always trust yourself and your baby. Now read about some facts about breastfeeding and parenting.
Facts
All mothers are capable of breastfeeding unless she has a serious medical condition.
A baby's health is the best indicator of your breast milk supply.
You don't need any supplement for breast milk. There is no connection between breast size and breast supply.
A baby can cry for various reasons. They don't cry when they are hungry. They can keep track of their activities and pee counts.
There is no need for cow's milk or buffalo milk if the baby is being breastfed and has another source of nutrition. Nothing before 6 months not even a drop of water or ghutti. For example, If we want to have a particular food and are forced to eat something else, we won't like it, right? Babies feel the same way. If your baby is comfortable with breast milk, don't force solids on her until she is ready.
Breastfeed your baby for as long as you can. Extended breastfeeding has its own benefits.
Babies don't get addicted to breast milk. They will wean when they want to. Don't lose hope – be patient and keep feeding.
Breastfeeding helps mothers along with babies.
After getting knowledge of the facts and when I went deep into this issue I felt sad and disheartened that mothers are misguided. They get depressed because of the pressure by society. If a mother is happy, she will be able to breastfeed more. Yes, it is true. When I am happy, I get a good supply and when I am stressed, my supply decreases but that does not mean that I can't feed my baby.
Today I stand as a strong mother and a strong human being. Please shower your blessing on my baby.
I have promised myself to help mothers and provide them with affection and every kind of help as much as possible, and I will do this till my last breath.
Disclaimer: The views, opinions and positions (including content in any form) expressed within this post are those of the author alone. The accuracy, completeness and validity of any statements made within this article are not guaranteed. We accept no liability for any errors, omissions or representations. The responsibility for intellectual property rights of this content rests with the author and any liability with regards to infringement of intellectual property rights remains with him/her.