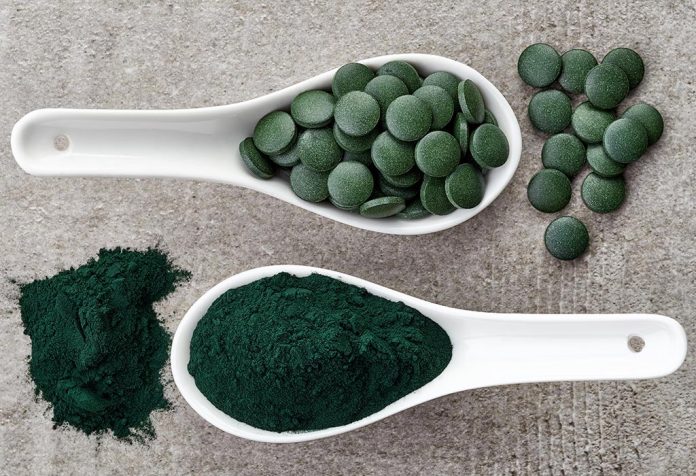 All pregnant women want to eat what is best for their baby. Anything food or supplement that can make baby chubby, robust, and glowing is a must for consumption. But often to-be-mothers are concerned about the safety and side effects of what they ingest during gestation. Here we discuss a super-food known as Spirulina which is packed with nutrients. Spirulina is a bacteria called cyanobacterium also known as blue-green algae. They have the ability to photosynthesize and produce energy from sunlight just like plants. We summarise the nutrient value, safety, and precautions of consumption of spirulina during pregnancy.
Can You Eat Spirulina while Pregnant?
While some experts recommend that due to its nutritional value, it is an extraordinary means of supporting a hearty pregnancy and lactation, the postulation is still ambiguous. The impact of spirulina on pregnant women and their foetus have not been studied expansively, and there is no clear data regarding the safety of spirulina for pregnant women. It is, therefore, debatable and the question remains if spirulina is good during pregnancy. Despite multiple successful studies conducted on animals, authorities are reluctant to make claims about the absolute safety of spirulina during gestation in humans. The recommended dosage for an adult is 4 to 6 tablets of 500 mg strength per day. Listed for reference, nevertheless, is the nutritional content for 7 grams of spirulina:
11 % of the recommended dietary allowance of Thiamine (Vitamin B1)
15% of the recommended dietary allowance of Riboflavin (Vitamin B2)
4% of the recommended dietary allowance of Niacin (Vitamin B3)
21% of the recommended dietary allowance of Copper
11% of the recommended dietary allowance of Iron
Trace amounts of manganese, magnesium, and potassium
7 grams of digestible carbohydrates
4 grams of high-quality protein and all essential amino acids
Omega-3 and omega-6 fatty acids
Benefits of Taking Spirulina in Pregnancy
Spirulina has fabulous health benefits due to the number of nutrients it packs into a single tablespoon. Spirulina powder during pregnancy can help in the following ways:
All the micronutrients are bio-synthesised through a natural pathway by this minuscule water organism. Therefore, the nutrients are readily absorbed by the human body as compared to artificially synthesised nutrients.
Although spirulina grows in both salt and fresh water, it thrives better in freshwater and even contains a comparatively minute amount of sodium.
Spirulina improves the haemoglobin levels of the body and prevents anaemia and fatigue during pregnancy.
The proteins can offer additional nourishment to the foetus and augment its growth while helping pregnant women strengthen their bones.
Essential fatty acids like linoleic acid, linolenic acid, and arachidonic acid in spirulina support prostaglandin functionality which promotes hormonal balance and moderates blood pressure during pregnancy.
Spirulina is abundant in phycocyanin, an antioxidant, that helps in preventing free radicals from causing oxidative damage and ageing of tissue and cells rapidly.
Spirulina is efficacious for brain growth of the foetus.
Since it is loaded with chlorophyll, spirulina prevents toxins from accumulating in the body.
Spirulina can help lower total cholesterol, triglycerides, and LDL while raising HDL cholesterol, which is beneficial during pregnancy.
Spirulina can also help reduce blood pressure which is a common pregnancy issue. This happens due to an increase in production of nitric oxide that assists relaxation and dilation of blood vessels.
It may also help combat another common pregnancy issue, i.e. gestational diabetes. HbA1c has been known to reduce considerably.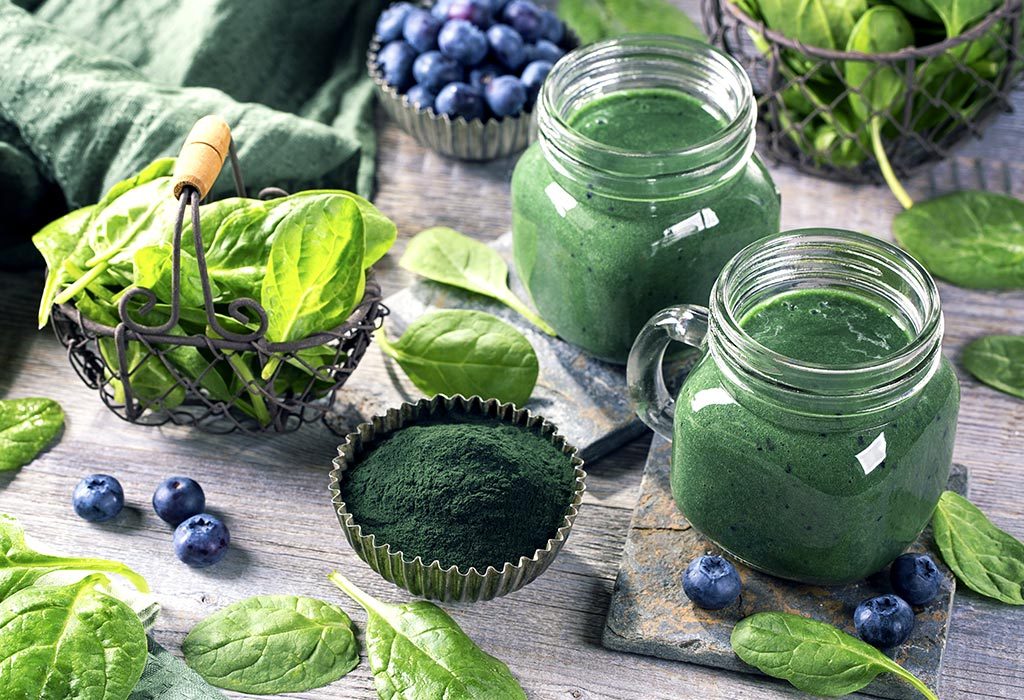 Are There Any Side Effects of Eating Spirulina while Pregnant?
While there are no substantial studies describing the effects of spirulina on pregnant or lactating women, there are known dangers that need to be understood in depth by pregnant women who intend to take it as a supplement.
Spirulina could be contaminated with mercury and other heavy metals, and harmful bacteria which could be extremely harmful to your pregnancy.
Spirulina if taken by a woman who has autoimmune diseases like lupus or rheumatoid arthritis, can aggravate the symptoms.
Spirulina contaminated with anatoxin, microcystin or cyanotoxin can cause difficulty in breathing, liver toxicity, inflammation of the pancreas, nerve damage, kidney failure, heart muscle damage, and seizures.
Phenylalanine contamination can be dangerous for people with PKU (phenylketonuria), and pregnant women risk the fact that their foetus has not been tested for resistance to phenylalanine.
Contaminated spirulina could also cause rapid heartbeat, excessive thirst, vomiting, weakness, nausea, and stomach pain.
Spirulina is a superfood with innumerable health benefits if it is of high quality. Healthcare professionals and medical experts are, however, divided on the use of spirulina during pregnancy and lactation. It is best for a pregnant woman to consult a doctor and weigh the advantages over the potential risks before arriving at a conclusion.
Disclaimer: The content mentioned above is not be substituted for professional medical advice, diagnosis, or treatment. Please Consult your Doctor before Consuming Spirulina/Supplements when Pregnant.
Also Read: Essential Nutrients in Pregnancy