Childproofing your Home with Safety Gates and Barriers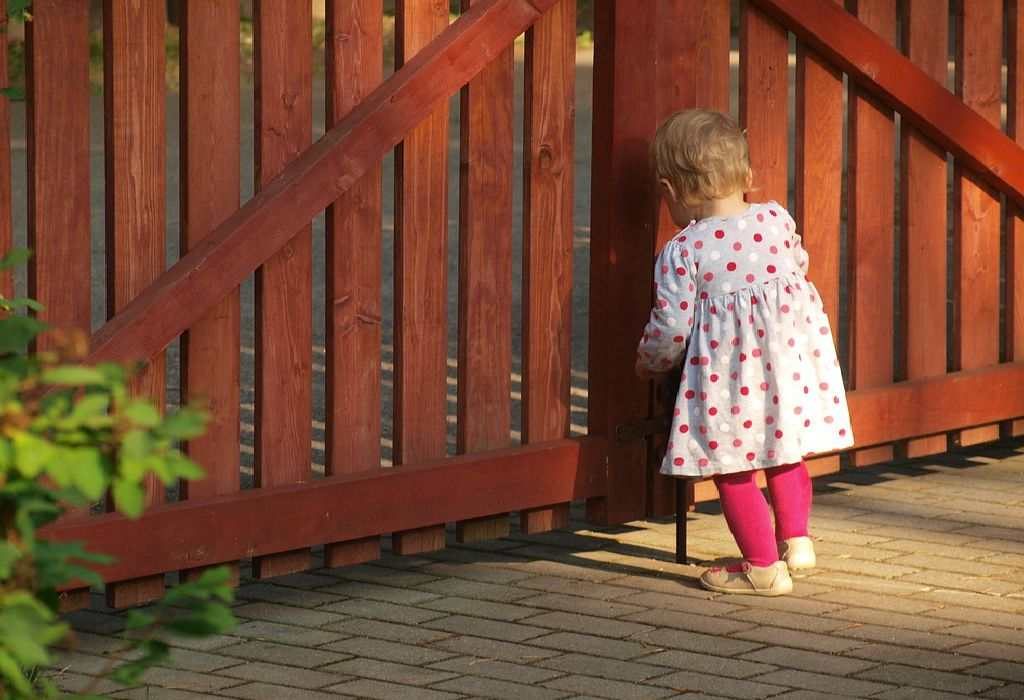 In this Article
Safety gates and door barriers can safeguard your pre-schooler from potential dangers at home. Knowing the types of childproofing equipment available, and how to buy them and ease your worries.
Preschoolers often wiggle out their energies at home by moving about carelessly, without the slightest hint of a potential danger. Till they grow up, it becomes the responsibility of parents to install safety barriers and gates at home to protect their children. Typically, childproofing barriers can be installed at the bottom or the top of your staircase, or across the doors and hallways.
Types of Safety Gates and Barriers
You can choose the following childproofing gates, depending on the space and design of your house.
1. Hardware – Mounted Gates
Hardware mounted or permanent gates are sturdier, and can be fitted to walls using mounting brackets or screws. These gates can be opened in any direction and are generally considered suitable for stairways.
2. Pressure – Mounted Gates
Such gates can be fitted anywhere temporarily by applying pressure on the rubber pads and in the same way, they can be easily removed when not in use. Due to their design, pressure – mounted gates are recommended for doorways or any other entryways.
3. Self-Closing Gates
These gates are hinged on springs, and have an in-built self-latching mechanism. They are quite convenient to use and you don't have to constantly remind family members to close the gate.
4. Wire Gates
Wire gates use a strip of mesh that can be pulled across between two permanent fittings or wooden frames as and when you require. Being lightweight and economical, they make good safety barriers for preschoolers during travel.
5. Extending Gates
It may be possible that the gate you want to purchase may not be according to the dimensions of your space. In such a scenario, you can consider gates that can be extended automatically or using an extension kit to increase the width or height.
6. Modular Gates
There are certain areas or corners in the house for which you can't buy a readymade gate as per the desired specifications. Modular gates are available in different pieces and can be fitted to align any awkward shaped space.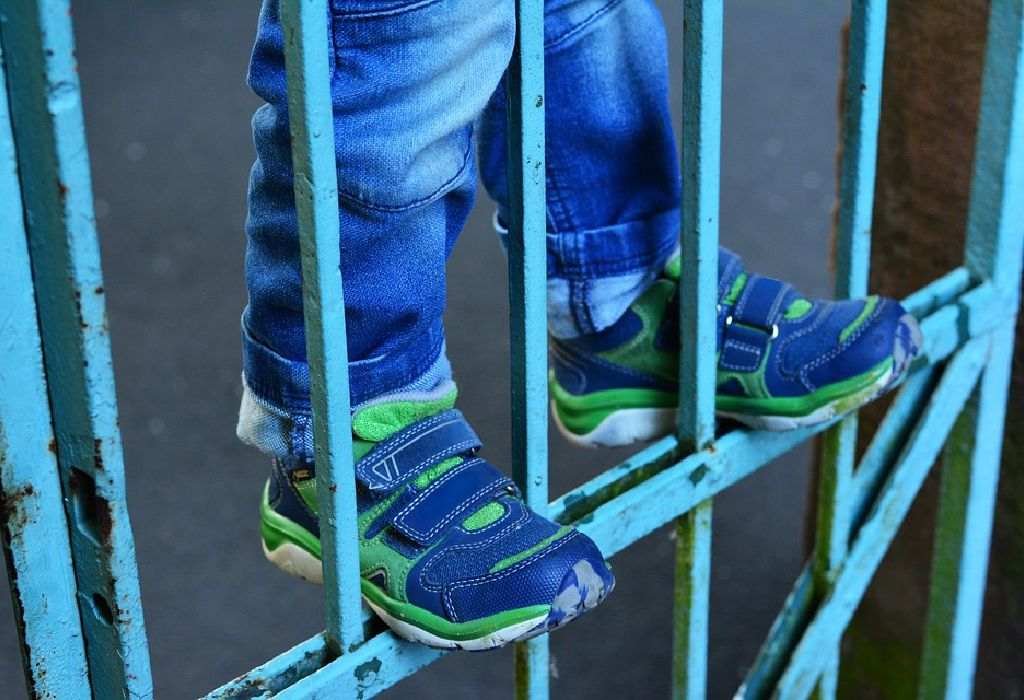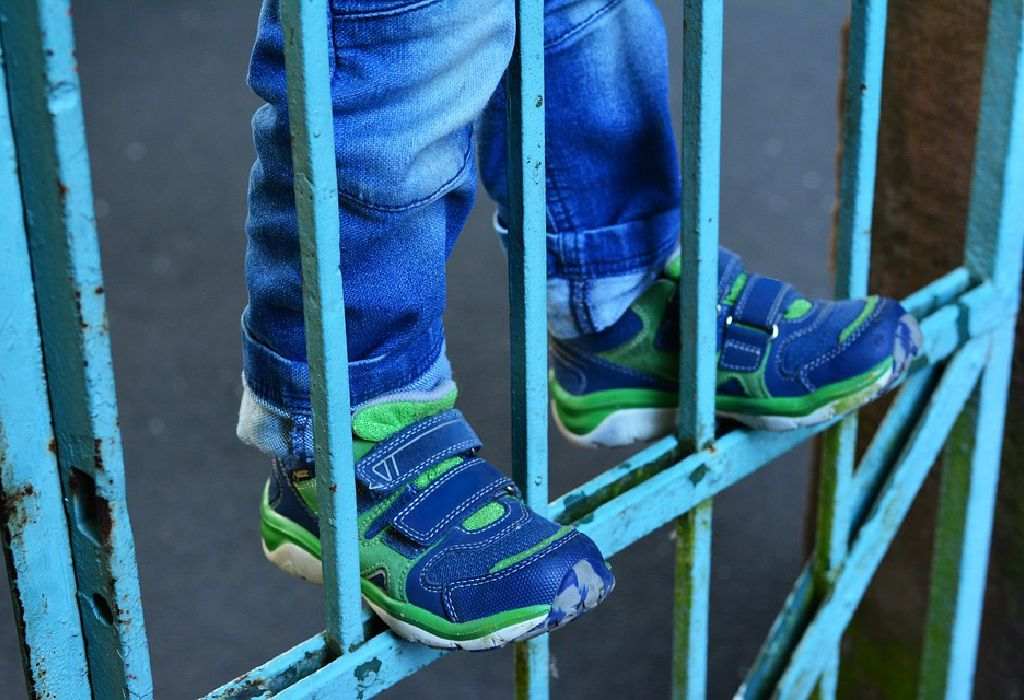 Buying Tips
Buying safety gates could be a challenging task, especially in India as there are no approved safety standards for child-proofing equipment. However, following tips will help you determine the best and safest option for your preschooler.
Look for a gate that can swing open easily using one hand, or with a foot pedal. Barriers that require you to hop can make you trip, especially when your hands are full.
You must consider the location, where the gate is to be installed. For instance, hardware – mounted gates are most recommended for stairways.
Before you go shopping, take accurate dimensions of the space where the gate will be fitted.
Gates with dual operating action, or those which require sufficient application of force are safer.
Considering the construction material of the gate is also crucial. For example, a metal gate would be a better option than a wooden one for outdoors, to prevent it from extreme weather conditions.
Ensure that gates do not have sharp or protruding edges, entrapment or detachable parts that preschoolers can easily tamper with.
Taking your preschooler's weight and height into consideration, make sure that s/he does not climb over the top or is able to open it easily.
In case you are unsure of buying a right safety gate for you preschooler, you may seek professional help from a childproofing service provider. After installation, the childproofing equipment should be checked for repairs or replacements at regular intervals. Always keep an eye on your little one, and remember that safety gates and barriers in your home should not be considered as an absolute alternative for adult supervision.