Carrot Puree Recipe for Babies – How to Make It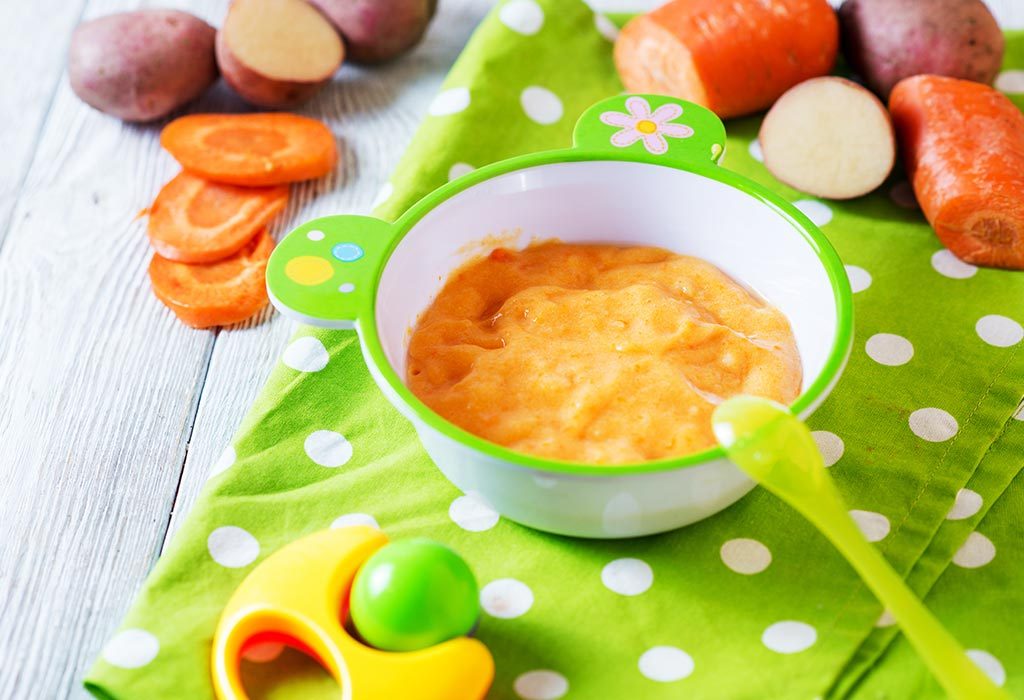 While many people opt to introduce their babies to solid food by using rice, carrots are also just as useful for this purpose. They have great nutritive value, have a pleasing natural taste, and contain very low chances of causing any allergic reactions. Moreover, preparing a carrot-based dish for the baby is extremely simple and quick.
Video: How to Make Carrot Puree for Babies (Age 6 Months & Above)
How to Select and Buy Carrots?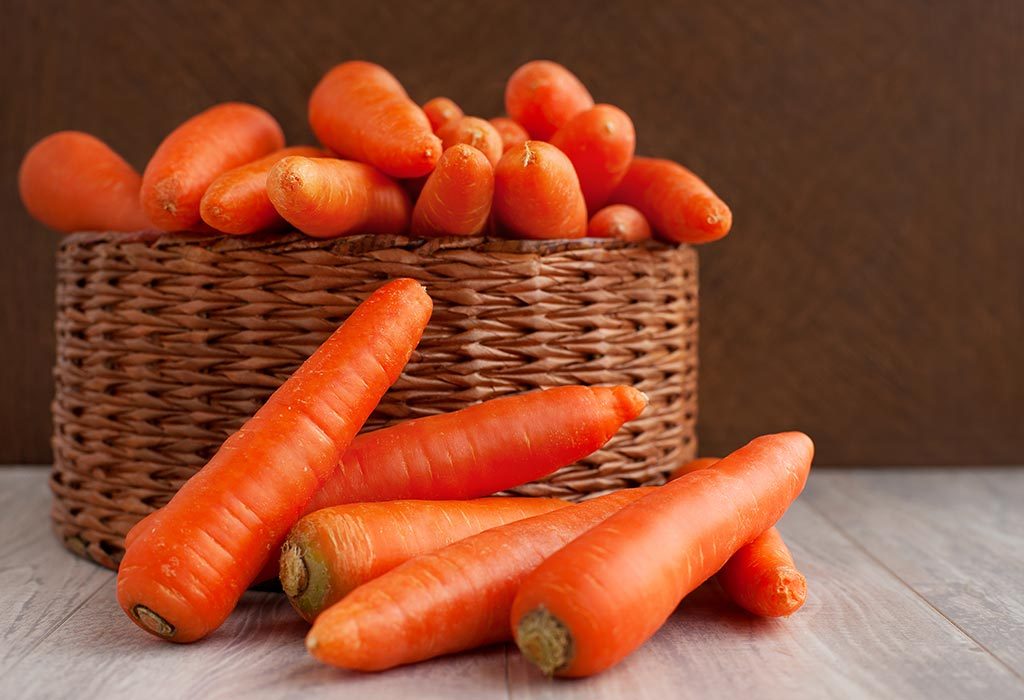 When buying carrots for your baby, ensure that they are firm and clean. The carrots should have a uniform colour that is bright and orange. Avoid carrots with stems on them or ones that have holes since pests might have infected them.
Ingredients Needed to Make Carrot Puree
One carrot that is medium in size
Breast milk or formula based milk
Water
How to Make Carrot Puree for Babies?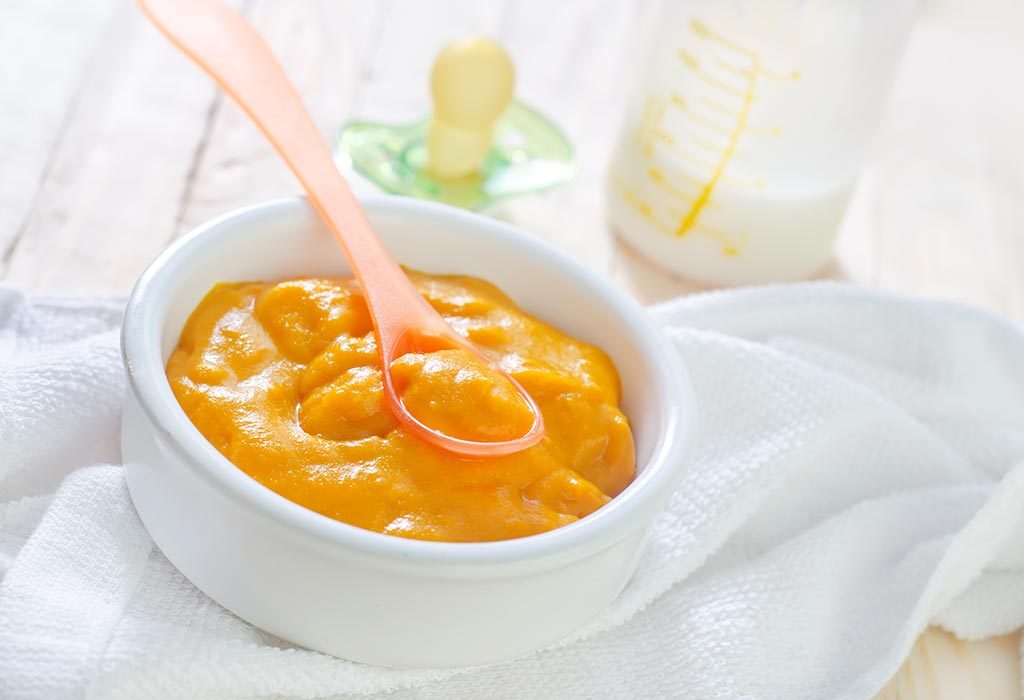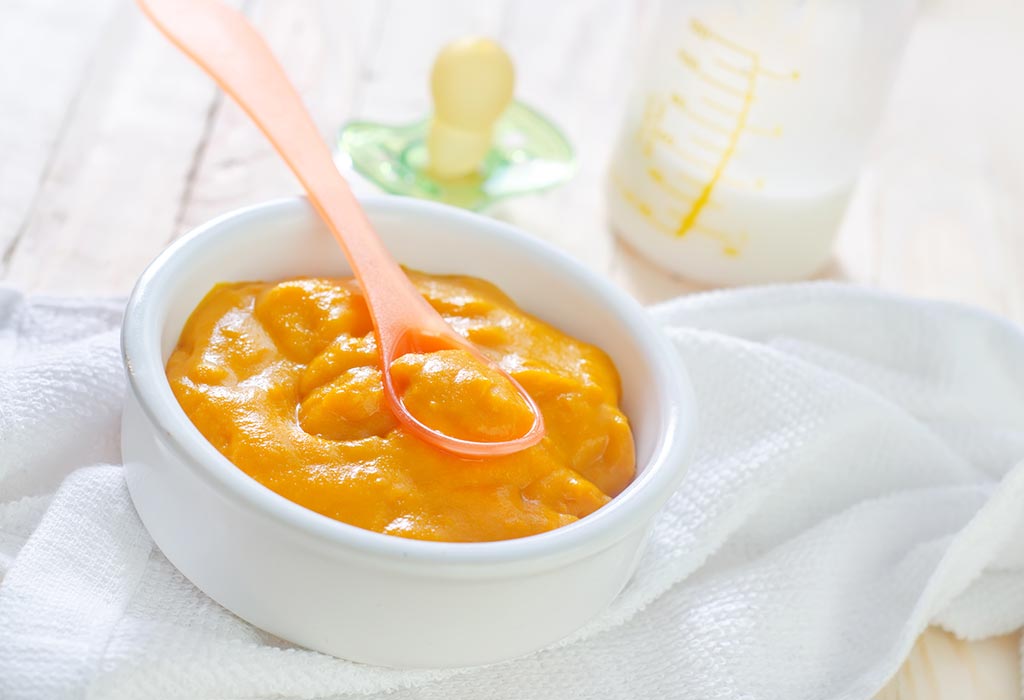 Carrot puree recipe for baby is extremely simple and consists of only a few steps.
1. Buy the Carrot: Go for the firm ones that are rich in colour. A medium carrot is more than enough to create puree for the baby.
2. Prepare the Carrot: Wash the carrot thoroughly under cold water to remove any impurities or soil it might have. Peel the carrot and remove the green leaves from its end. Then chop it into small pieces.
3. Cook the Carrot: Take a pan and add some water to it. Bring it to a boil and then reduce the flame. Once boiled, add carrot pieces to it. Let it cook on the flame for around 15 minutes until the carrots are soft and tender. Drain out the carrots and wash them under cold water. This will instantly stop them from cooking any further.
4. Mash the Carrot: The best way to turn the carrot into a puree is to use a blender. Add all the carrot pieces to the blender and blend it well. Feel free to add water until it reaches a consistency that seems suitable for the baby. Avoid having any kind of carrot chunks in it if your baby is not 10 months old yet and can't chew or digest solid food properly.
5. Flavour the Puree: Though the puree by itself is quite tasty, mixing it with some vegetables like broccoli, sweet potato, and so on and enhance its flavour.
6. Store the Puree: Any puree that is leftover should be refrigerated. Such purees can last up to 3 days. For longer periods, freeze them all together.
Things to Keep in Mind
In case your baby has existing allergies to other food items, it is best to try only a small amount of puree at first or get your doctor's opinion before trying it out.
Some doctors may ask you to not make your own purees since the carrots that are available in the market can contain high levels of nitrates, which can harm the baby.
Carrots are the best way to introduce solid food items to your baby. Carrot puree for a 6-month old baby can be easily prepared and fed without hassles. Always double check with your doctor for the possibility of any complications and you will always be in the safe zone.
Also Read: Vegetable Purees for Baby
?>