This is the Diaper Lakhs of Moms Have Been Talking About Lately – Lets Find Out Why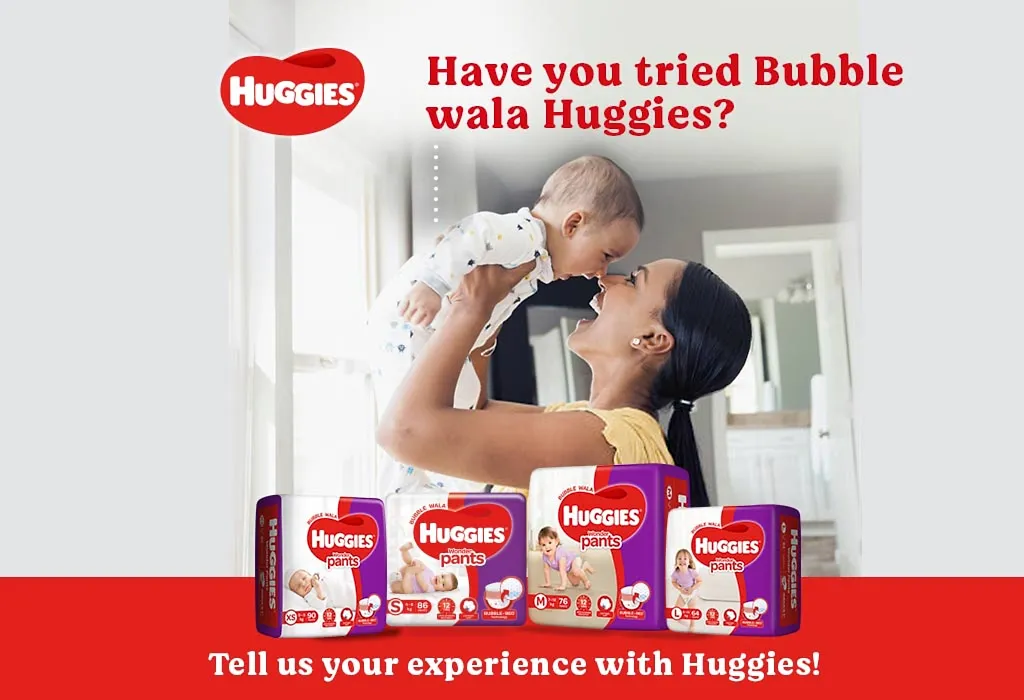 In this Article
Your baby spends a good part of their day in a diaper and hence choosing the right diaper for their tender and delicate skin is extremely important. It is important to choose a diaper that provides ultimate care and comfort on all of the baby's sensitive areas – the baby's bottom, thighs and waist.
Watch this video to know more about this product.
With scores of diaper brands and variations to try from, choosing the best for your baby can be quite a tough decision. You might find yourself checking reviews, asking fellow moms, or even trying out several brands to see what works best.
Sometimes, you might find yourself wanting to know more about advancements in technology that might make the diapering years of your baby more convenient and definitely more comfortable.
Things to Keep in Mind While Choosing the Right Diaper
Comfort is the most important factor to consider while choosing the right diaper for your baby.
Huggies Wonder Pants is India's 1st diaper pants with the unique Bubble-Bed™ technology. The diaper pants are lined with the super-soft 3-D Bubble-Bed™, which feels like a cottony bed against the baby's bottom, keeping it extremely comfortable. 'Bubble-wala Huggies' also offers higher absorption than the old Huggies diaper pants. It locks in wetness and spreads it out evenly, to keep your little one's bottom dry and provides absorption for up to 12 hours.
Keeping diaper rash at bay is always a top parent concern during the initial years. This in turn will affect your baby's mood, their feeding and their sleep schedules. The more irritable the baby, the more tiring it gets for mamma and pappa. It is important for the baby to get a peaceful night's sleep for their growth and development. These breathable diaper pants are perfect for undisturbed sleep and do not cause any irritation on the skin.
As the baby starts moving around, you want a diaper that has a super-flexible cushiony waistband that offers a snug fit without any red marks, tugging, or discomfort around the waist. These diapers also come with Triple Leak-guard systems which is extra padding on the sides of the diaper. This helps to reduce leakage from the sides onto the baby's thigh and legs.
No wonder so many Moms have been excited to try these out for their babies. After all, your baby's comfort and well-being supersedes anything else!
When it comes to buying decisions for your baby, always make sure you do your own research and see what works best. Picking the right products can save you a lot of worries and can make parenting a whole lot more manageable! After all, raising a baby is tough, the right products can make a world of a difference!