Summer Essentials to Keep Your Little One Comfortable in the Heat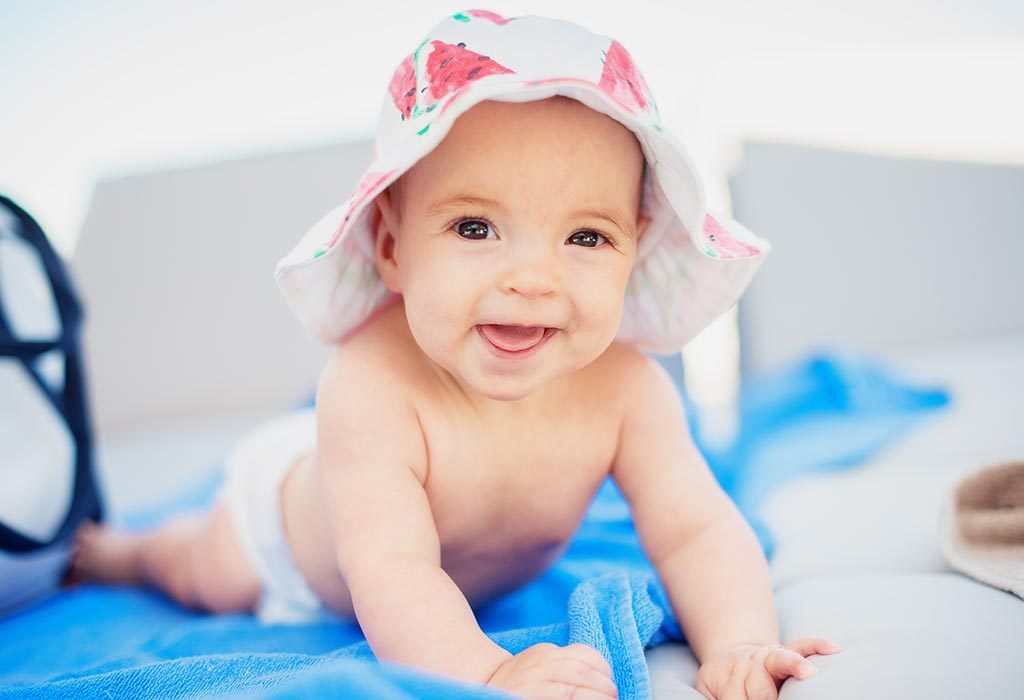 Remember when summer was about relaxing, going for a beach vacation and having fun? Now as a parent, summertime probably has you worrying about what your baby should wear, how to keep him cool, or how to make him more comfortable as the days get warmer.
Video : 8 Summer Essentials for a Baby that Every Mom Should Carry
This list will help you address some common concerns you might have in summers.
1. Summer Wear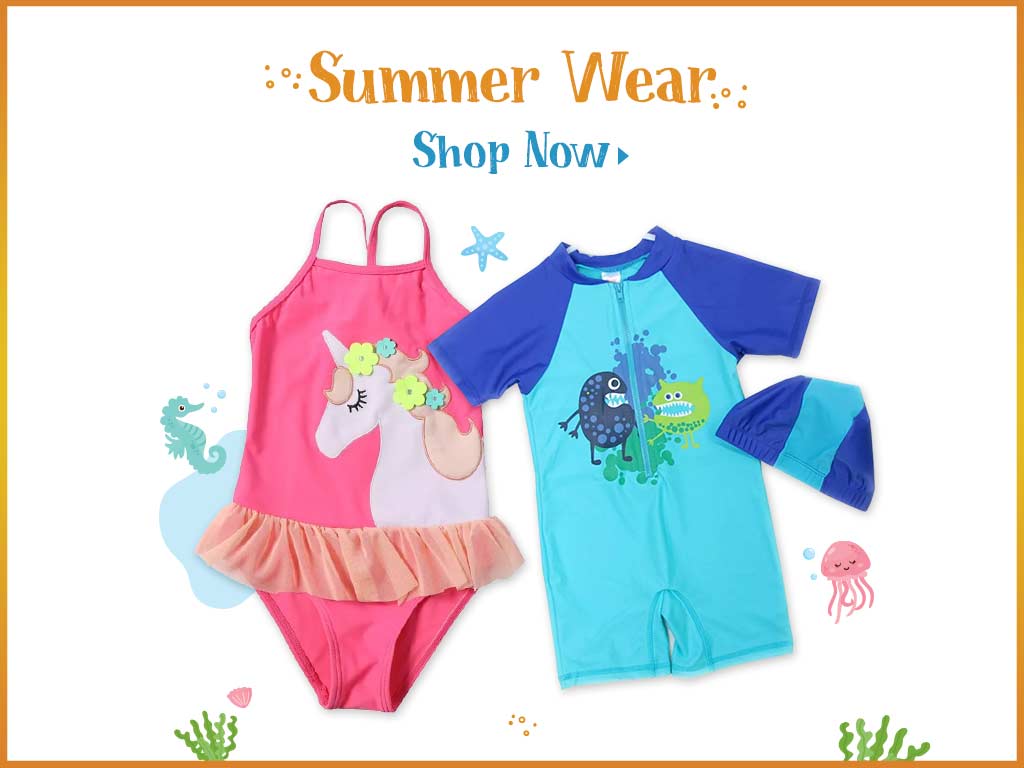 There's nothing cuter than a baby with big sunglasses and a summer hat, right? Dig in to our summer wear collection to find outfits that will make your little one stand out, and also stay cool and comfortable in the summer sun!
2. Baby Powder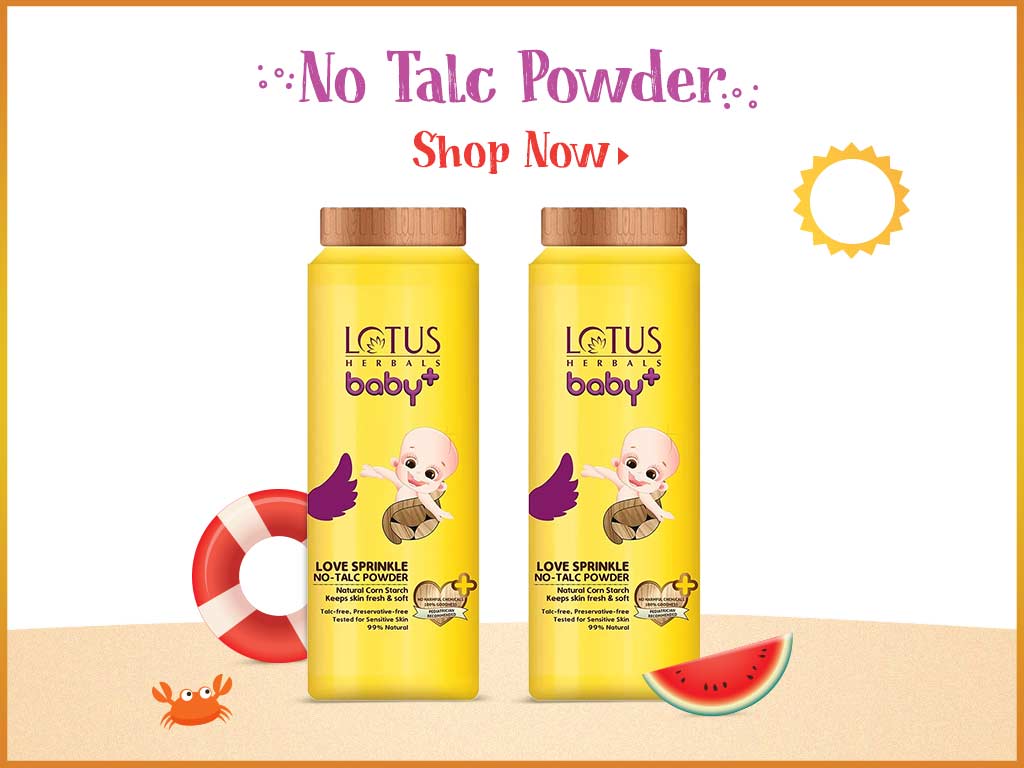 All that sweat troubling your little one can easily be absorbed by a powder that is specially formulated for babies. Be sure to check the labels so that the powder you choose is talc-free and perfect for sensitive baby skin!
3. Baby Lotion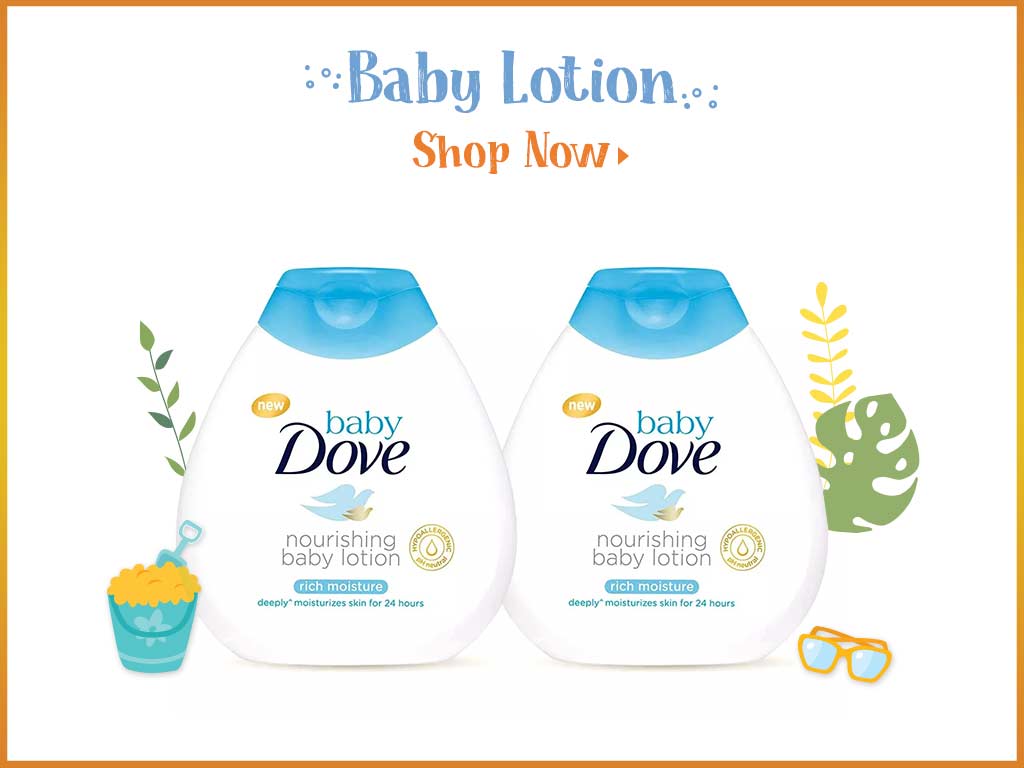 We know summer can get sweaty and your little one can go through a great deal of discomfort, but baby skin tends to dry out; more so in summers. If you're looking for a baby lotion that is light, non-sticky and perfect for summer, then look no more!
4. Body Wash & Shampoo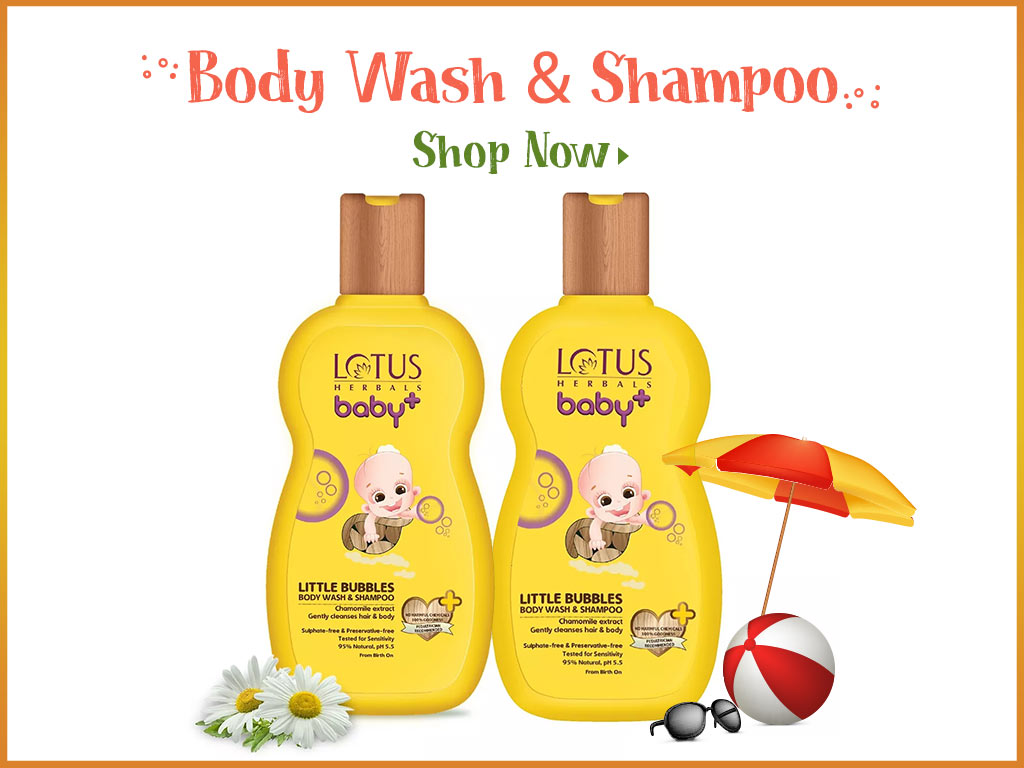 Bath-time becomes the 'best time' in summer! The cool water and all the fun splashing around can really refresh and rejuvenate your baby on hot days. Find the best shampoo and body wash combination that cleanses your baby's skin while also locking in moisture post- bath.
5. Diapers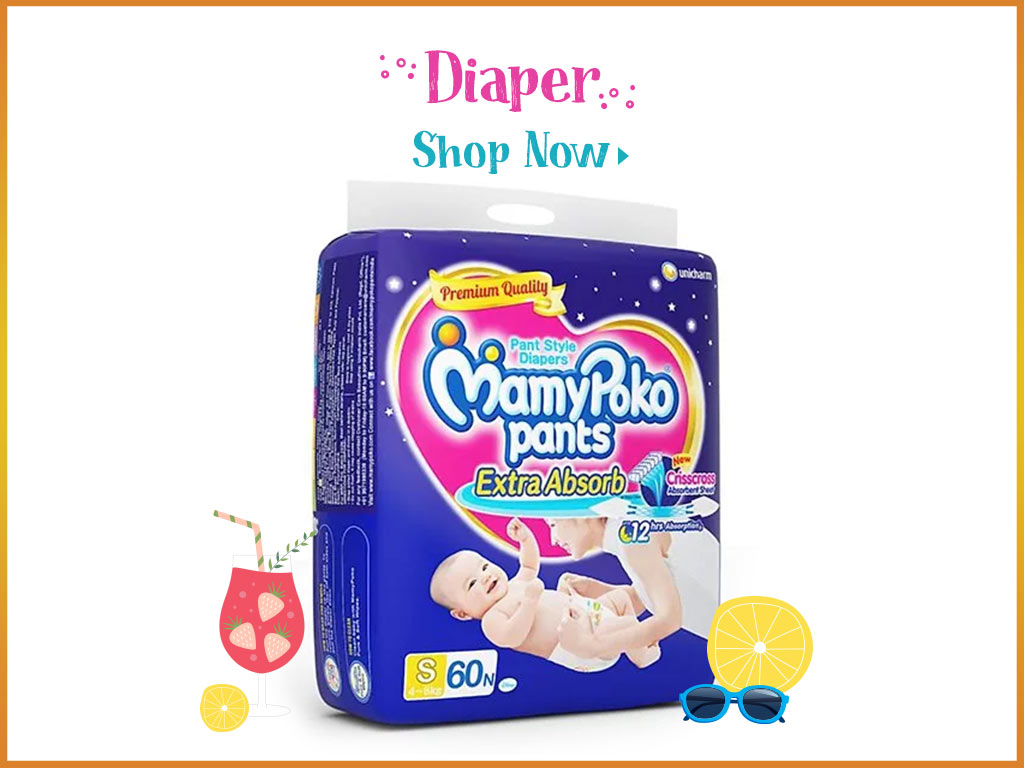 Diapers are really a blessing, considering that a baby poops and pees several times a day. But come summer and diapers can suddenly seem like an extra layer you don't want on your baby. However, if you find a diaper that is feather-soft and light, your little one will remain comfortable and dry all day!
6. Diaper Rash Cream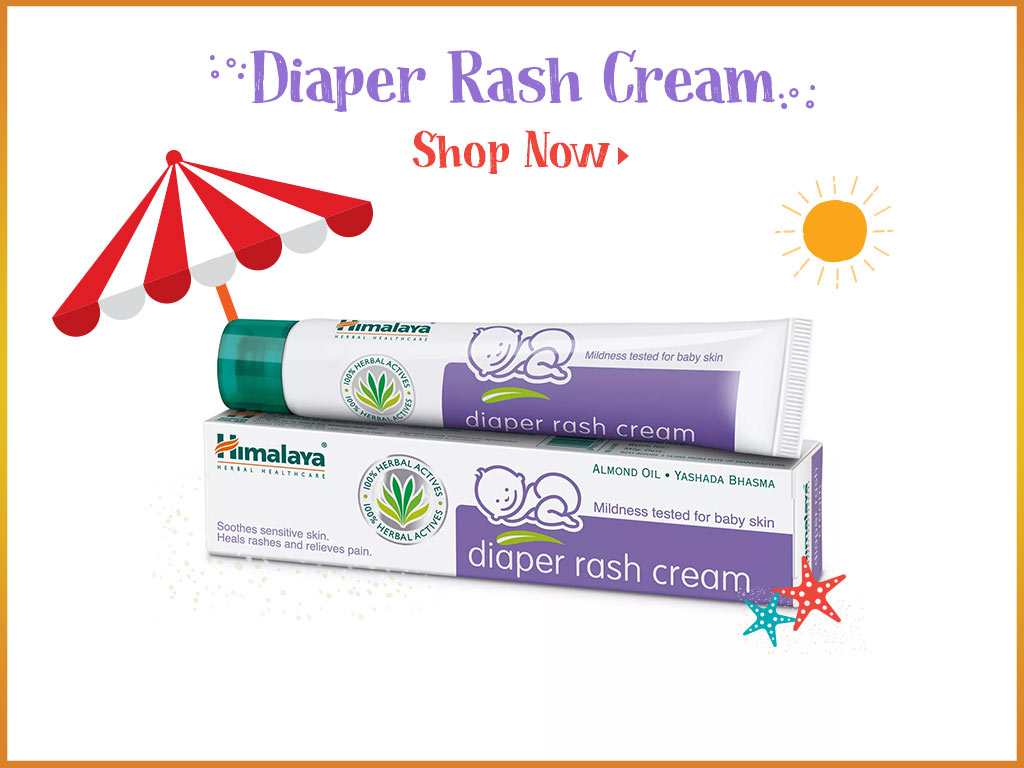 Diaper rash forms when there is excess moisture sitting around in your baby's diaper area. Summers are when your baby is more prone to these rashes, courtesy sweat! A good diaper rash cream will ensure that no irritants form in the folds of your baby's skin, keeping the area rash-free! A diaper rash cream can also hasten the process of healing existing diaper rash. All in all, buying a diaper rash cream will ensure that your little one breezes through summer with no redness and irritation.
7. Baby Wipes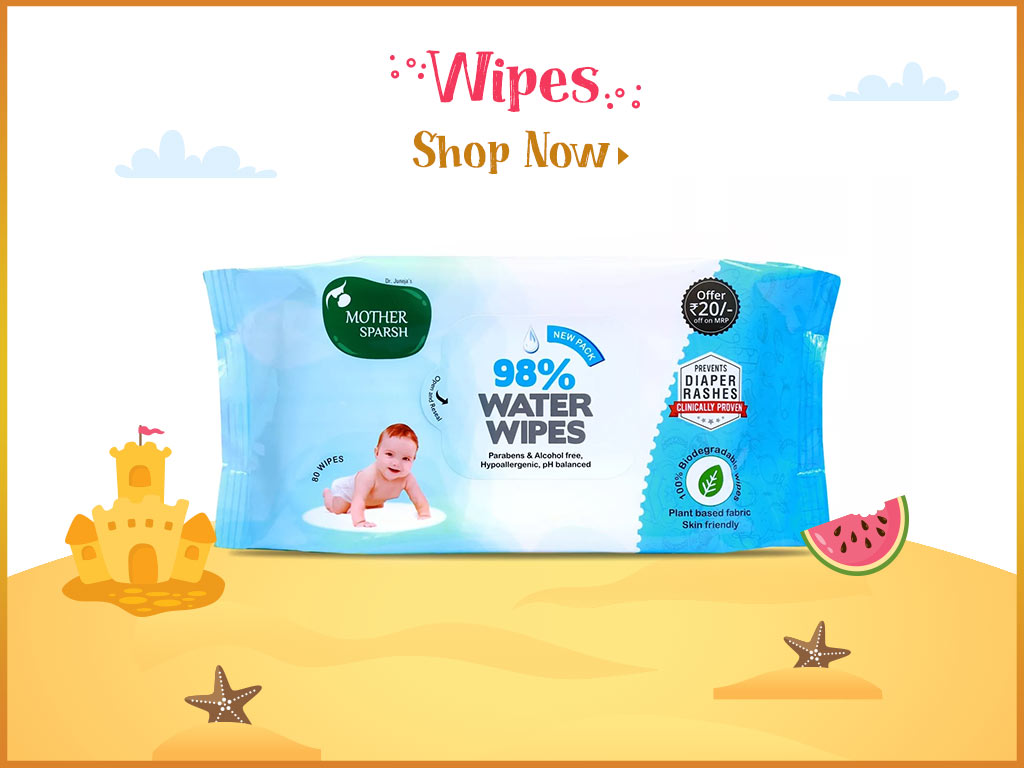 Summer travel on the cards? Baby wipes will work as a saviour whether it is spit-up you need to wipe or sudden diaper changes that need to happen on-the-go. In fact, they even double up as convenient facial wipes, if needed!
8. Massage Oil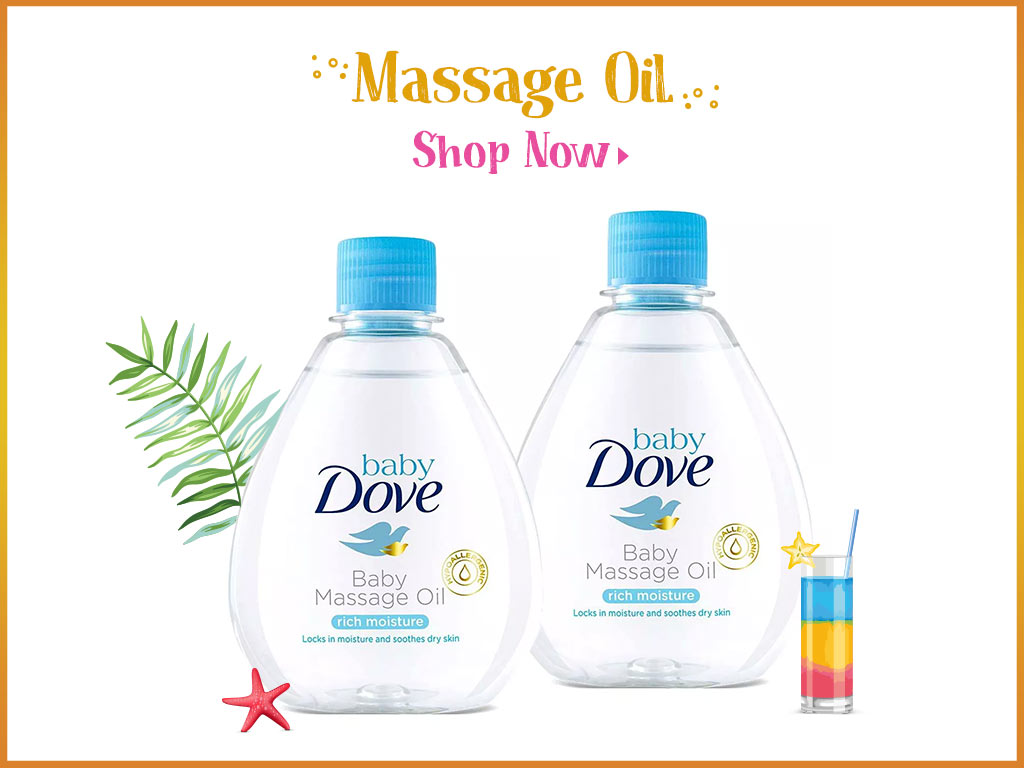 Why does your baby need a massage oil in summer? We'll tell you why! Baby skin loses moisture very rapidly, especially in the first few months of their lives. Summers leave their skin even more parched, and in desperate need of moisture. A soft, gentle baby massage oil pre or post bath-time can help lock in moisture without leaving your baby's skin sticky(and icky!).
Effective Tips for Dressing Up Your Baby in Summer
Baby Care Tips in Summer
Summer Fashion Essentials for Your Little Sunshine!