On-the-go Essentials While Travelling With Your Baby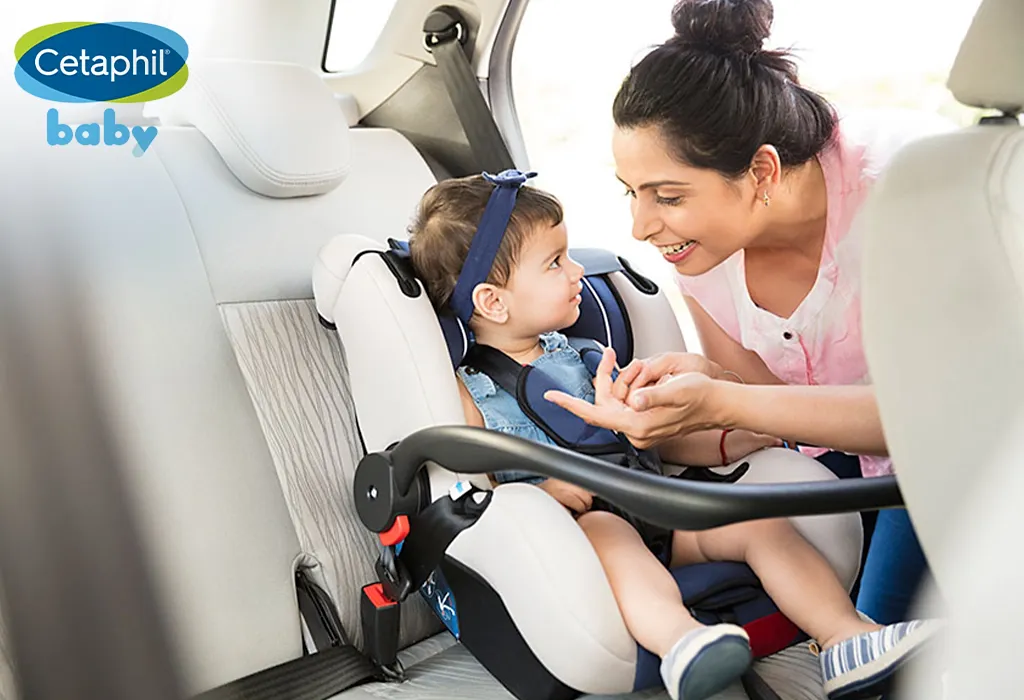 Planning for a holiday with your little one? Whether it be a fancy international vacation, or just visiting family, either way, it is an exciting time as you finally get to blow off some steam! Everyone deserves some time off, including new parents. Especially new parents!
Whether it's the first time you are travelling with your baby with you or the 10th, we know how hectic packing can be with a little one. Not only do you have to carry your own stuff, but you also have to carry a whole load of baby items. In all the chaos, it is quite easy to forget certain essential items which might make travelling with your baby easier. This is true even for meticulous packers; something almost always gets left behind. For a smooth-sailing vacation, everyone needs to be content and cheerful, including your little one. Here are a few on-the-go essentials for your baby that you must carry along while travelling to make your journey easier.
10 Essential Items to Carry When Travelling With Your Little One
1. Disposable Bags
Disposable bags are always good to keep on hand when travelling with your baby. You can use them to store dirty diapers, used clothes or anything else that needs to be kept separate from the clean stuff.
2. First Aid Kit
It is always better to be over-prepared than to be under-prepared as a parent. Carry a first aid kit with some basic medicines and ointments, insect repellents, and Band-Aids as a precaution.
3. Baby Lotion
Good quality baby daily lotions are very important as they keep your baby's skin hydrated and form a barrier of protection against any new environment and weather changes. Cetaphil's Baby Daily Lotion with Shea Butter protects your little one's skin from harsh environmental factors and keeps it moisturised for 24 hours.
4. Inflatable Bathtub
The place you are visiting may not have provisions for a baby to bathe or may not be sanitary enough. It is best to carry an inflatable bathtub with you wherever you go. Is it very convenient, and you can monitor hygiene, too.
5. Baby Nail Clippers
Babies have a habit of putting their hands in their mouths; dirty nails can lead to illness or infection. No matter where you are, it is important to keep the nails short and clean. Even if you are going for a few days, keep a nail clipper handy.
6. Sun Kids SPF
Regardless of the weather, SPF is very important. A baby's skin is very sensitive, and it is important to protect it against the harsh sun. While keeping them covered is a good idea, sunscreen can provide that added protection to their delicate skin. Cetaphil Sun Kids Liposomal Lotion SPF 50+ is fragrance-free and paraben free, too, i.e., child safe! A little goes a long way with this one.
7. Toys
Always keep your baby's favourite playthings around while travelling as they act as the perfect tool to soothe, distract or entertain your little one in case they get cranky.
8. Advanced Protection Cream
As you are going away from home into a new environment, your baby's skin may react to the change in environment. It is important to keep your baby's skin protected and safe. The best way to do this is by using Cetaphil's Advanced Protection Cream on your baby's skin to form a barrier between their skin and the environment. It has a non-sticky formula with soothing Calendula and claims up to 8 hours of moisturised skin!
9. Baby Wipes
Any parent will swear by baby wipes! Be it a spill to clean up, diaper changes, messy fingers, or even just to clean dirty surfaces, baby wipes come to the rescue while travelling with a baby. Choose Cetaphil baby wipes that are gentle on your baby's skin but efficient too. This one is 100% Biodegradable and goodness of Aloe vera
10. Teething Ring
If your baby is of teething age, it is important that you carry at least two teething rings along. Teething is a painful process, and babies are usually fussier during this period. A teething ring will help relieve your little one's painful gums and keep them calmer.
Travelling with a baby can be stressful. By making sure you have everything your baby needs, you can eliminate some of the stress and focus on enjoying your time together as a family. After all, it is important that you spend some quality time together and make memories while your little one is still little!
One of the easiest ways to make sure you don't forget anything is by keeping an extensive checklist of things you need and ticking them off the list once you pack them.
Tip: Make sure you pack the stuff you're more likely to or will frequently reach for at the top so that you can easily reach for them.