Natural Ingredients You Didn't Know Were Great for Your Baby's Skin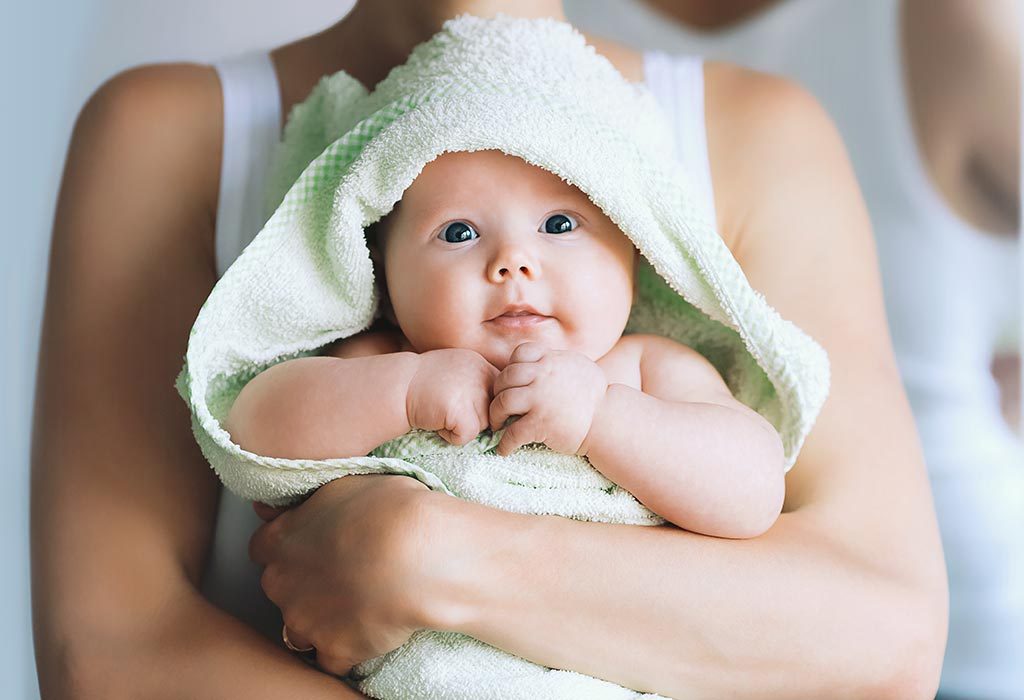 In this Article
Markets today are saturated with chemical-heavy skin and hair products, and it makes sense that new moms are worried about whether baby products are laden with them too. We know that baby skin is super soft and sensitive – it is also easily penetrable, which makes it more susceptible to absorbing harmful chemicals, causing skin irritation and other problems. It's no easy job taking care of a baby, especially in the first year – we're here to make it slightly easier for you.
Natural Ingredients That Are Great for Your Baby's Skin
Every mother wants the best for her baby, but it's really easy to give in and buy nicely packaged products without knowing what's in them. We tend to trust brands that sell us baby products, but we often don't know what they contain, which means we have no idea what we are putting on our infants' sensitive skin! Knowing what works and what doesn't work on a baby's skin is important information, so the next time you're looking for safe and mild skincare products for your baby, keep this list handy – we're about to tell you about the natural ingredients that are incredible for your little one's skin! If a baby product contains any of these in its list of ingredients, breathe easy. It's great for your baby!
Here's a list of natural ingredients that are good for your baby's skin:
1. Coconut Oil
There's a reason why this oil has been passed down to us by our elders! Coconut oil is mild on the baby's skin. It also does not permeate the baby's skin easily and keeps the baby's skin hydrated. A baby skincare product that contains coconut oil is sure to be great for your little one.
2. Chamomile
Chamomile tea is known worldwide to be a calming beverage, but did you know that the flower is actually incredible for your baby as well? Chamomile is a natural relaxant that can calm your baby's senses easily. It is also naturally anti-inflammatory, which makes it soothing on the skin and hair. What's a better way to calm your baby than a fun, relaxing bath? Lotus Herbals Baby+ Little Bubbles Body Wash and Shampoo with chamomile extracts is pure and tender on your baby's skin and hair, and it cleanses gently. This product is also safe for daily use – give your little one a relaxing bath before you put her to bed and watch her sleep soundly!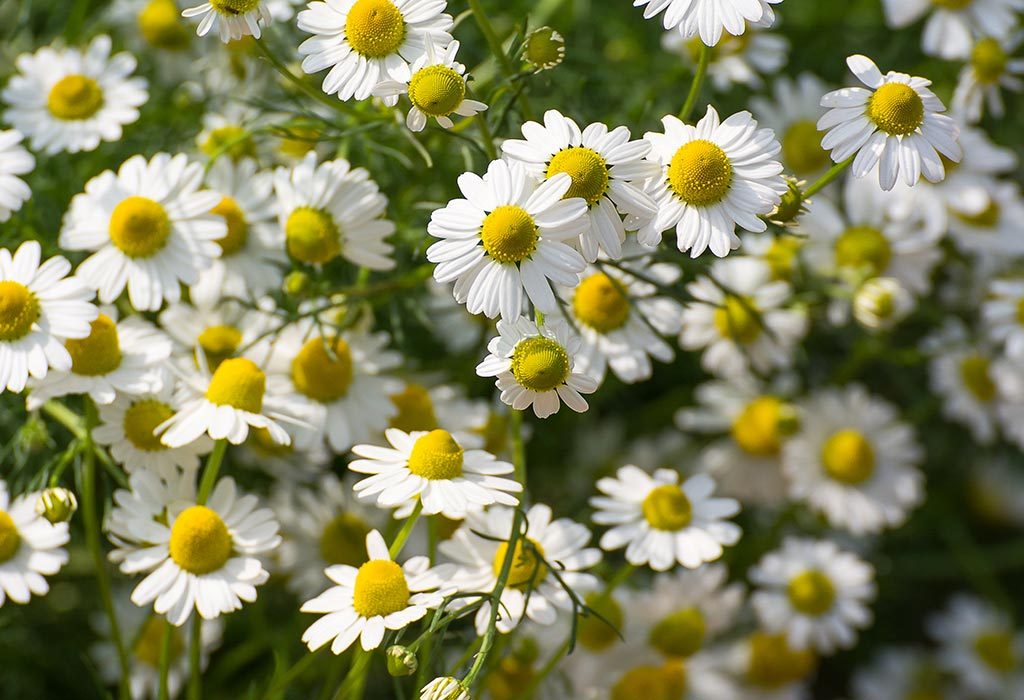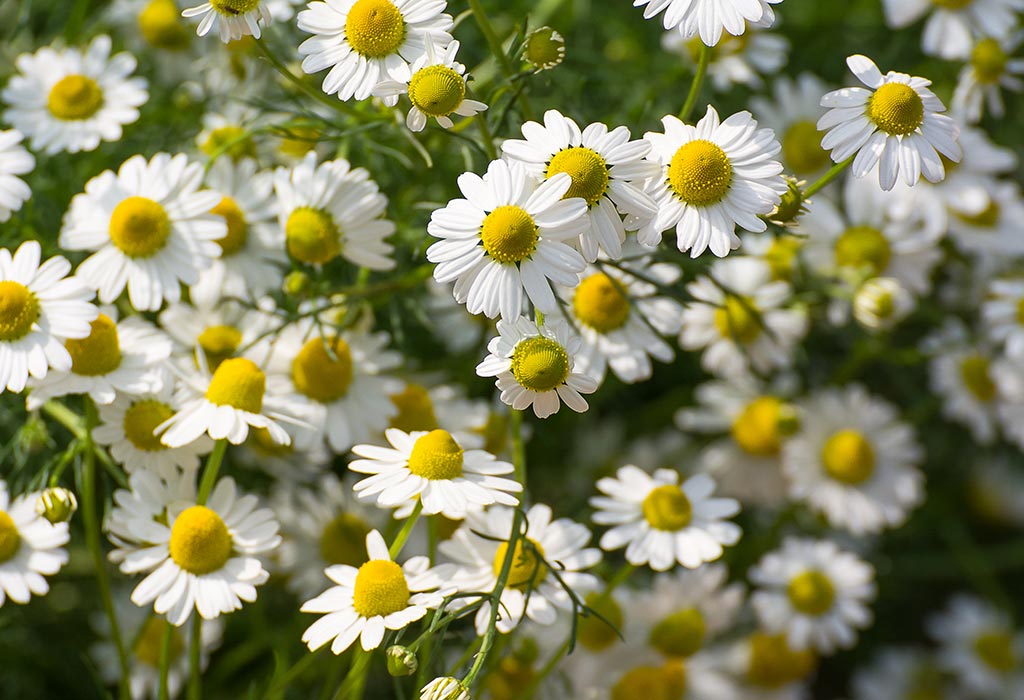 3. Almond Oil
Almond oil is a great natural ingredient for your baby's skin – it keeps the skin moisturised for long and helps get rid of itchiness and dryness. Almond oil also aids in moisture absorption and helps minimise water loss from the skin. Massaging your baby with a baby product containing almond oil will help increase blood circulation, which is highly beneficial.
4. Shea Butter
Shea butter comes from the fruit of the karite tree. Native to Africa, shea butter has uses similar to coconut oil on the skin. Shea butter is great for your baby's skin because it has essential fats and vitamins that keep the skin hydrated, thus reducing itchiness and dryness. Shea butter supports the production of collagen because of the linoleic, oleic and stearic acids it contains. Shea butter is often used as an ingredient in organic bath soaps – there's one for babies as well! Lotus Herbals Baby + Little Bubbles Gentle Bathing Soap is a mix of shea butter, aloe vera and olive oil, which nourish the baby's skin. This soap is also mild enough for daily use, so don't worry about your baby's skin drying out further.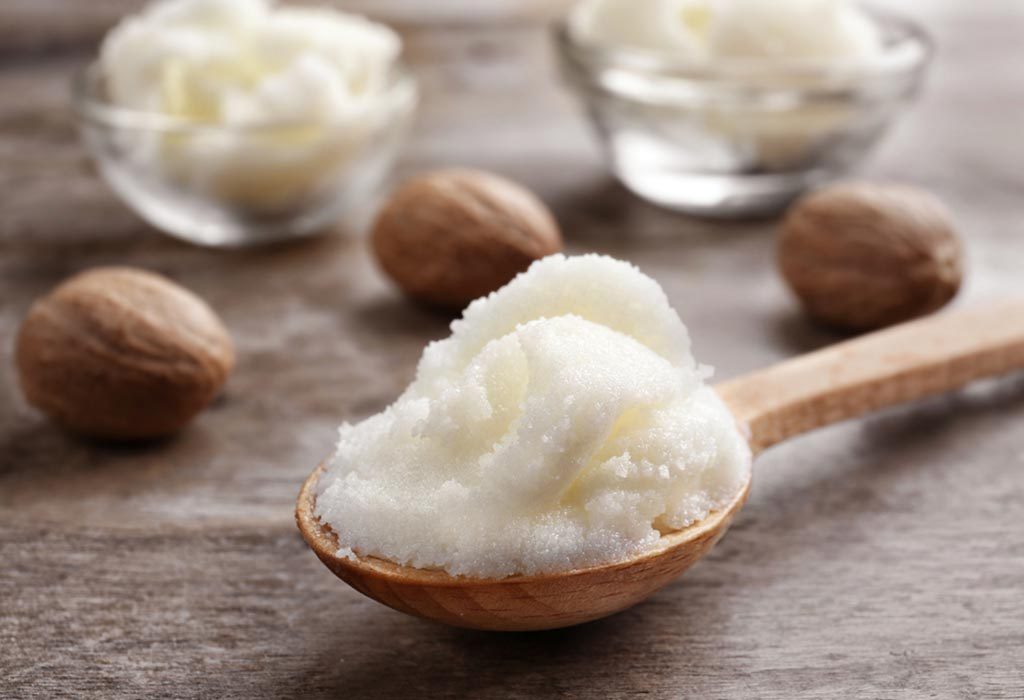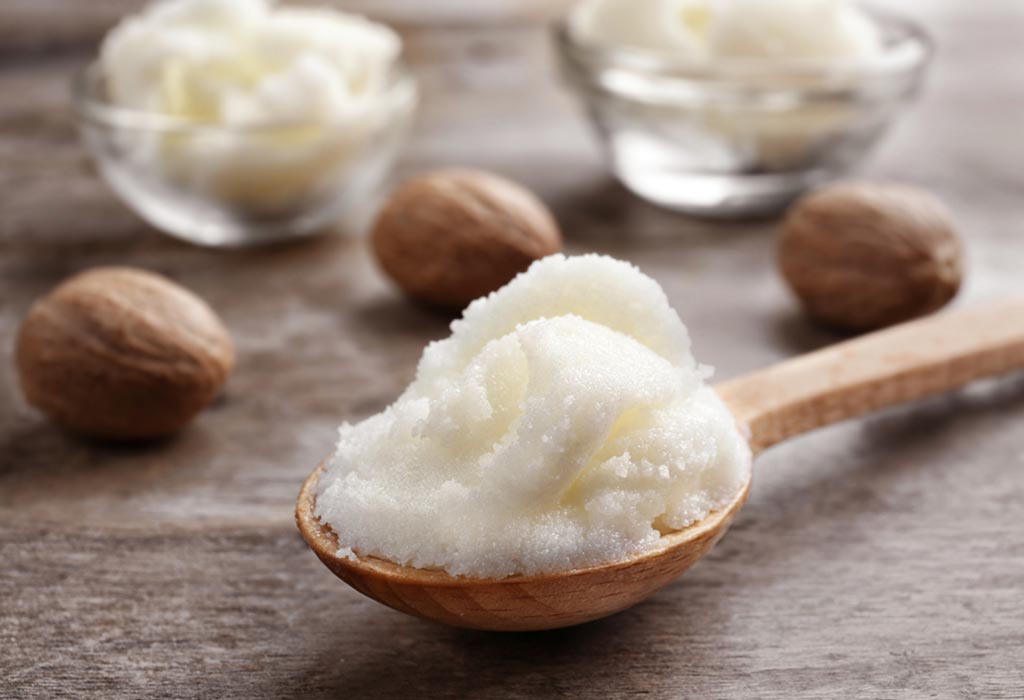 5. Jojoba Oil
Jojoba oil is a great natural ingredient for babies with sensitive skin. It is mild, contains anti-bacterial properties, and can especially be used for babies with eczema, psoriasis, and cradle cap. Jojoba oil is also known to be great for the hair as it provides the right amount of hydration without being too heavy on the skin.
6. Aloe Vera
We are all aware of aloe vera's miraculous benefits on our skin and hair, but it's equally great for babies! Aloe's natural enzymes help control inflammation, which makes it a useful ingredient in any eczema-related baby product. Aside from this, insect bites can be treated using aloe-based baby products.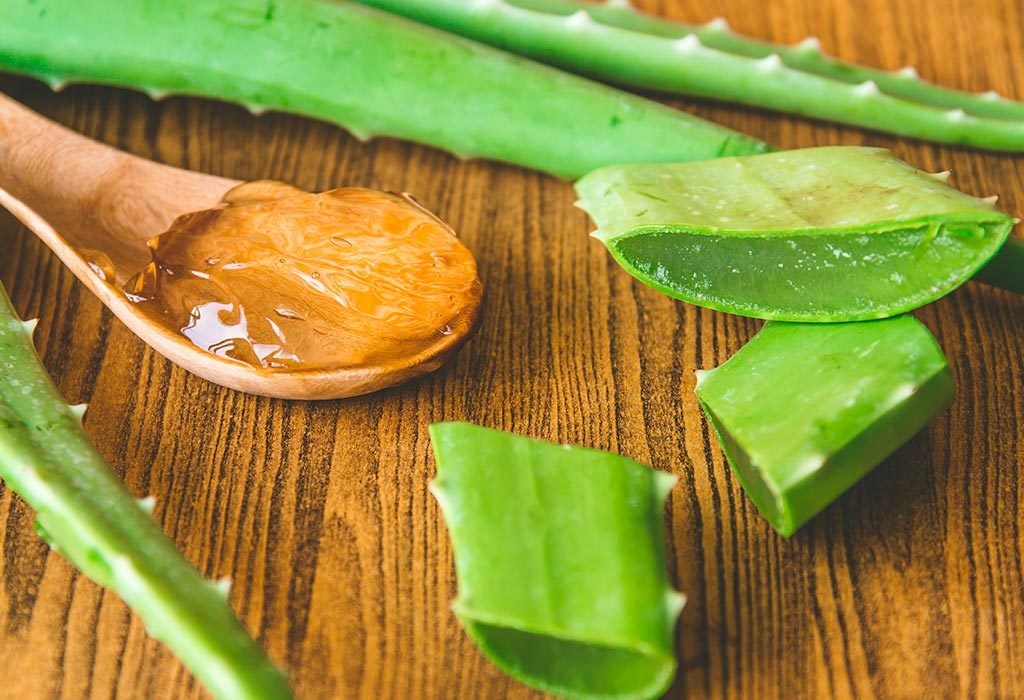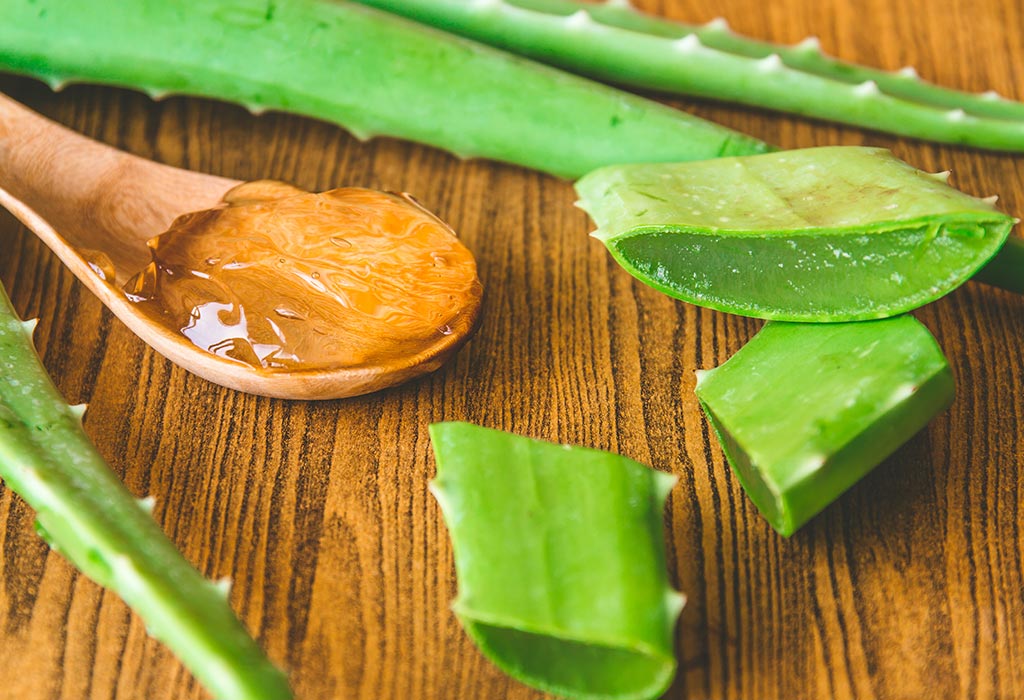 7. Natural Corn Starch
Natural corn starch is incredibly helpful when it comes to absorbing moisture. It has vitamins and minerals that coat the skin and help it from turning moist and developing rashes, acne, and cradle cap. Corn starch is a better option compared to talcum powder, which is prohibited for a baby's skin as the powder dust can cause trouble with breathing. Most baby powders contain natural corn starch, and one of the best powders for babies is Lotus Herbals Baby + Love Sprinkle No-talc Powder. It is gentle and paraben-free, and can be used to treat your little one's diaper rash as well among other things.
8. Olive Oil
Olive oil is extremely beneficial for your baby's skin as it promotes growth and relaxes the baby. Used often for massages, olive oil hydrates the skin and has a regenerative effect on the skin tissues. Baby skincare products containing olive oil are great as they can be light on your baby's skin.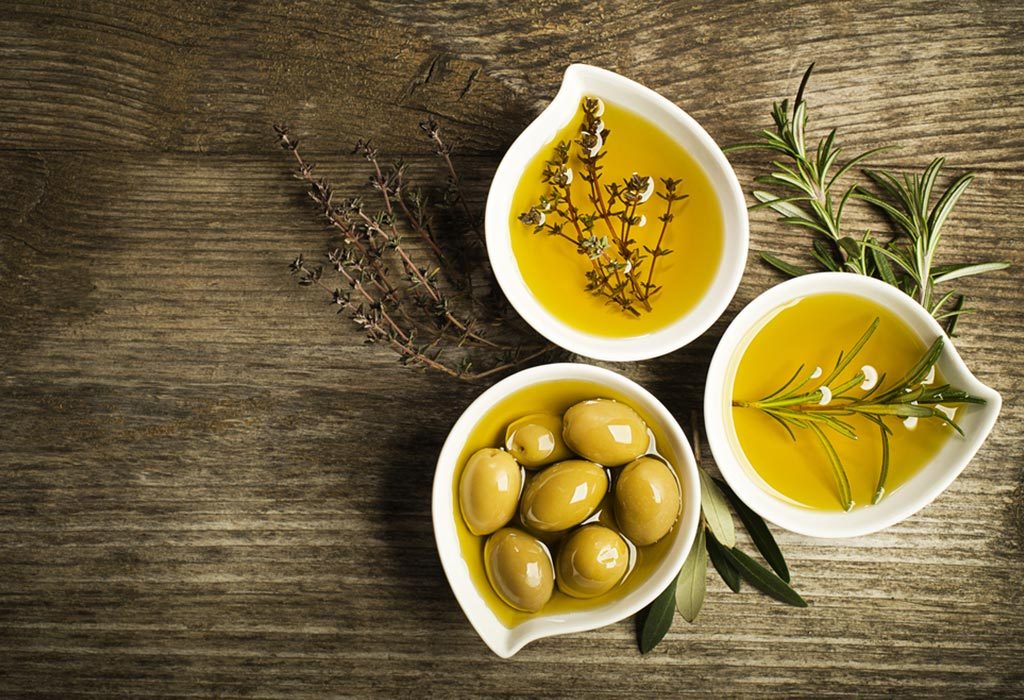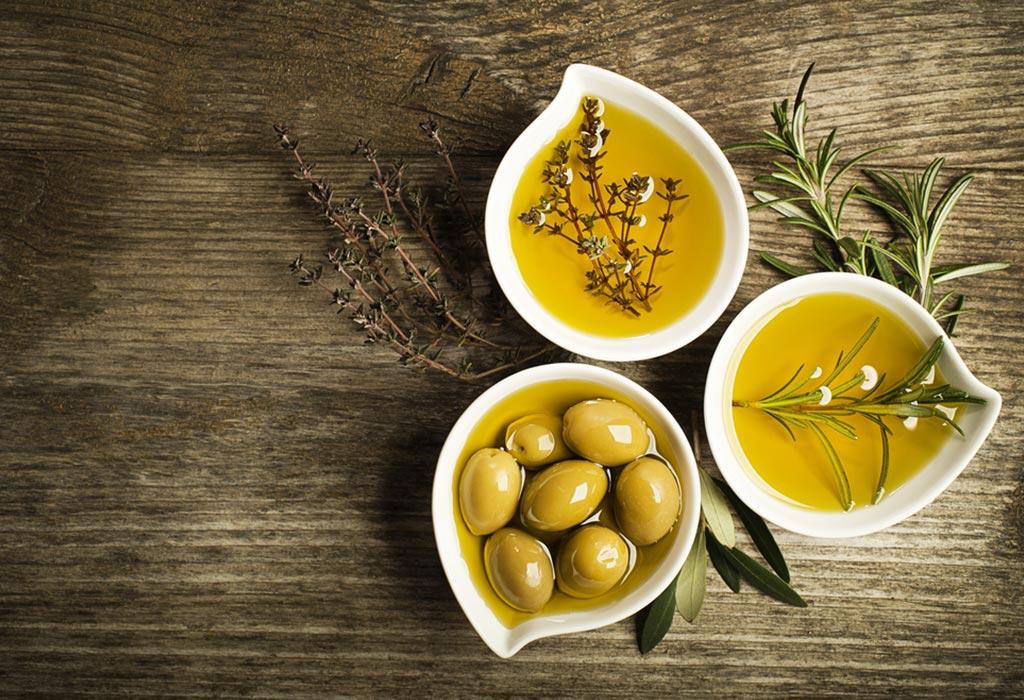 With these ingredients in your baby's skincare products, there's no need to worry! However, remember to consult your paediatrician before you buy any baby product. Also remain vigilant to any allergies your little one might develop, and be very careful so your child does not accidentally ingest any product. Understanding your baby's skincare needs is the first step to having a happy, smiling baby – you can never go wrong with natural ingredients!
Also Read:
Tips to Keep Your Baby's Skin Healthy
Rash on a Baby's Face: Causes and Treatment
Baby Skin Allergies: Reasons and Treatment