Ayurvedic Baby Products That a New Mom Should Be Aware of for Her Baby's Health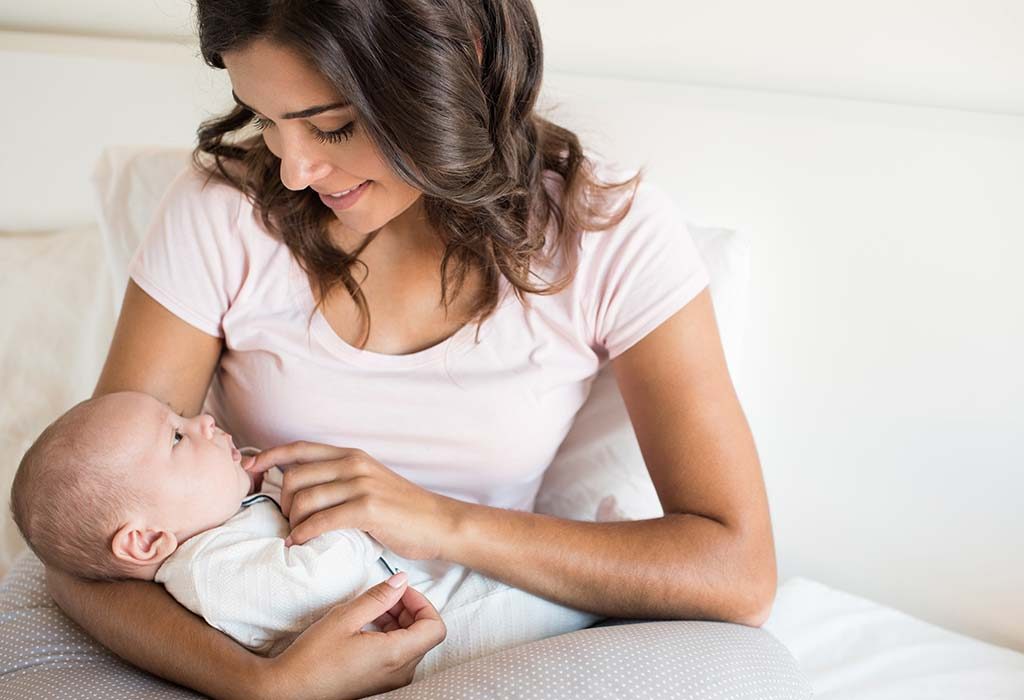 Your newborn is home now, and your days and nights are spent taking care of him. Your world pretty much revolves around your baby and every little movement or sound he makes has you alert and on your toes. It's only natural that you worry about your baby's health and well-being to a point of obsession, especially in the first few months.
Your baby's immune system is still developing, and his chances of catching infections and experiencing health problems are slightly higher; so your concern is valid. Finding fixes will come naturally with time. But we're here to simplify some of it. Some of the common health issues seen in babies can be tackled quite effectively with Ayurveda.
Here, we will be discussing three health problems that are common in babies, and how they can be managed with Ayurvedic remedies.
1. Colic
If your baby cries for no apparent reason, chances are he could have colic or gripe. As a new parent, you may find it difficult to associate your baby's frequent bouts of crying with colic. But if your baby cries more than usual, and is healthy, wearing a clean-diaper, and well-fed, chances are it could be due to colic.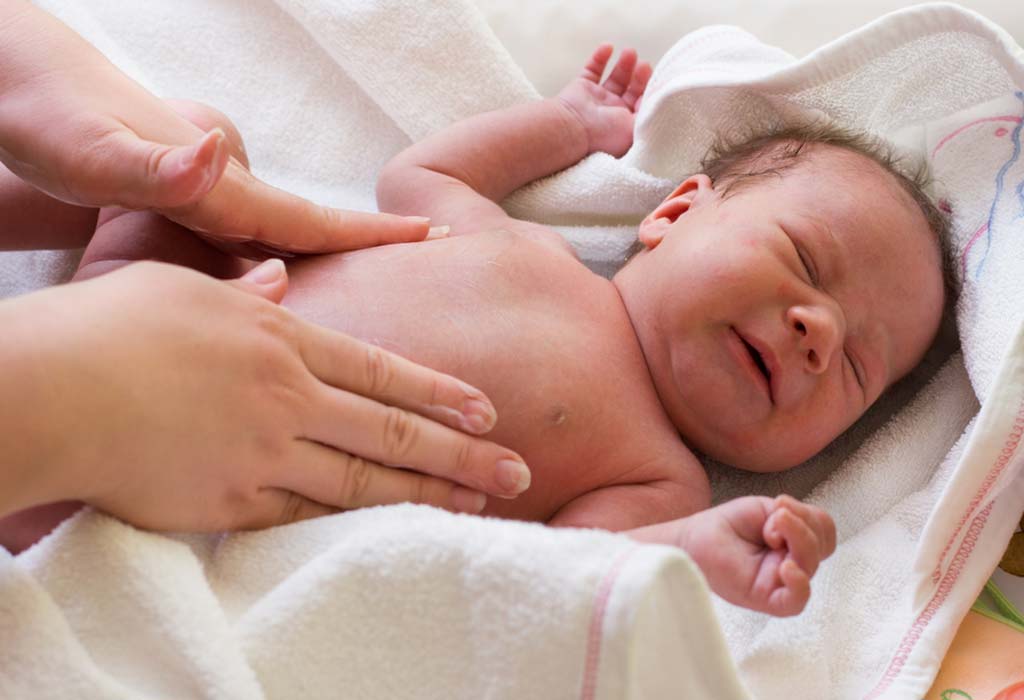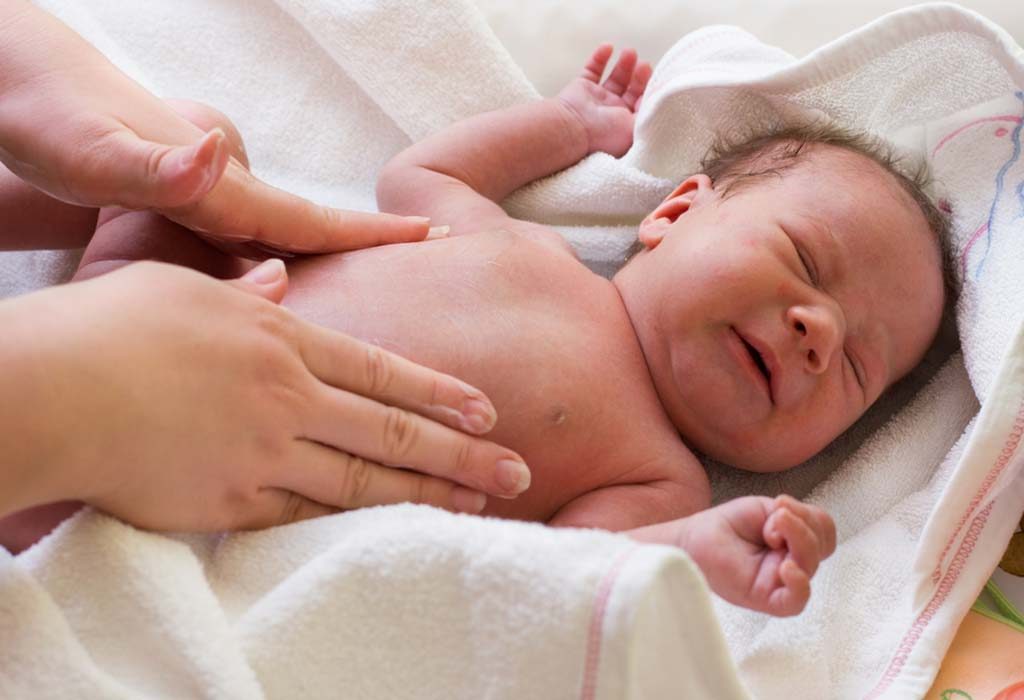 The exact cause of colic is not known, but some theories behind it suggest that it could occur due to gas, stomach ailments, overstimulation by light or sound, a growing digestive system, etc. Baby colic passes in time, but if you have a colicky baby, you can help him feel better with Ayurvedic remedies.
What you can do!
Gripe water is a sought-after remedy for gas and tummy-related troubles in babies. Gripe water is usually an over-the-counter liquid containing ingredients like sodium bicarbonate and herbs like fennel, ginger, lemon balm, or peppermint, etc. The ingredients may differ depending on the formula. Along with providing relief from stomach ailments, it may also help with teething pain and colic.
If your baby has tummy troubles often, Dabur's gripe water may help. Dabur Gripe Water contains Ayurvedic ingredients like Sarjikakshara and Mishreya Tail, which help soothe a stomach ache and provide relief baby from common intestinal ailments like gas, acidity, and indigestion. You may give it daily to your teething baby to soothe teething troubles. Dabur Gripe water is usually recommended for babies aged 0-2 years.
2. Digestion-related Issues and Gut Health
Some babies may not have a bowel movement for a day or two while others may experience indigestion, loose motions, or digestive ailments. All these problems often arise due to poor digestive health. But such digestion-related issues can be managed!
Find out how!
For digestive health, many parents give Janma ghunti to their babies. Janma ghunti is a popular Ayurvedic medicine which is trusted by parents. It is known to soothe stomach ailments such as constipation, loose stools, vomiting, indigestion, etc., that may sometimes even occur due to teething. Dabur Janma Ghunti, enriched with the goodness of traditional Ayurvedic ingredients like anjeer, kishmish, amaltas, vach madhu, etc., helps tone up the digestive system of a baby and can thereby help in his overall growth. It is recommended for babies from aged one month and above. If your little one is constipated or has other digestive health issues, you may give him Dabur Janma Ghunti.
3. Healthy Physical Growth
The foundation of bone health is laid in childhood. If you're a parent to a newborn, you must help promote your baby's bone and muscular development, as little ones are born with weak muscles and bones. Healthy muscles and bones are an indicator of overall health. If your baby has good muscular strength and healthy bones, chances are he will learn to crawl, walk, and run about faster!
Let's look at how you can strengthen your baby's bones and muscles!
Breast milk is good for a baby's bone health. But if your baby has started on solids, you can include foods rich in calcium, Vitamin D, and protein in his diet for bone and muscle development, and get him started on developmentally-appropriate exercises as recommended by your baby's doctor. And there's something else you can to do (or continue with) for your baby's physical and overall development: massaging your baby using good oil and the right technique.
Massaging offers a host of health benefits to a baby; it can help a baby gain weight, improve his sleep quality, develop his bones, strengthen his muscles, keep his skin moisturized, etc. It can also help a parent bond with the baby. But choosing an oil that contains 'baby-safe' ingredients is important.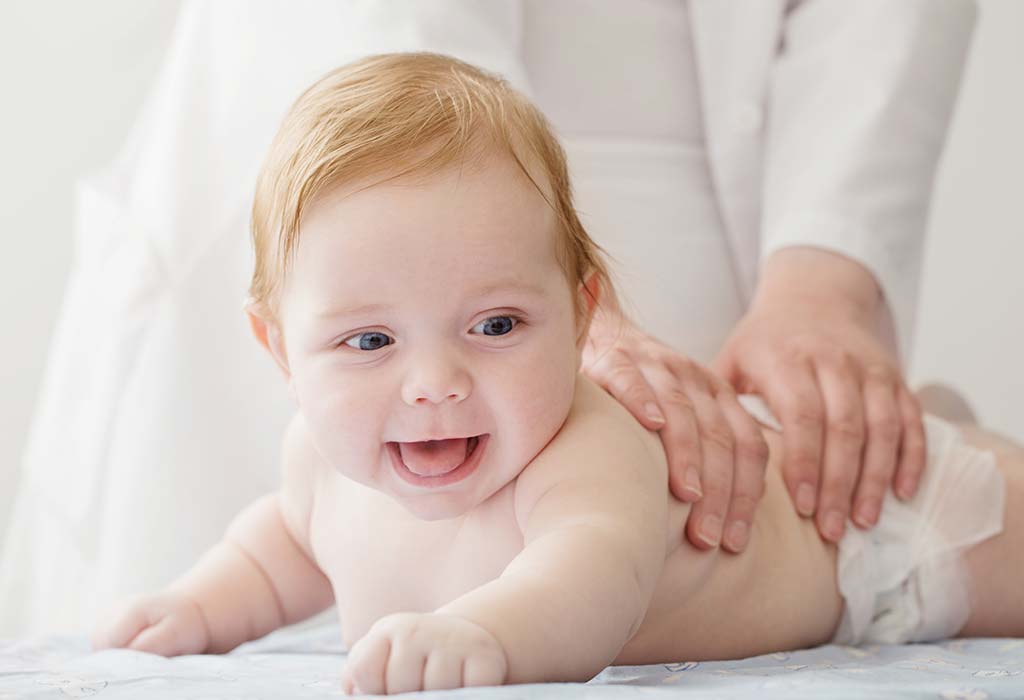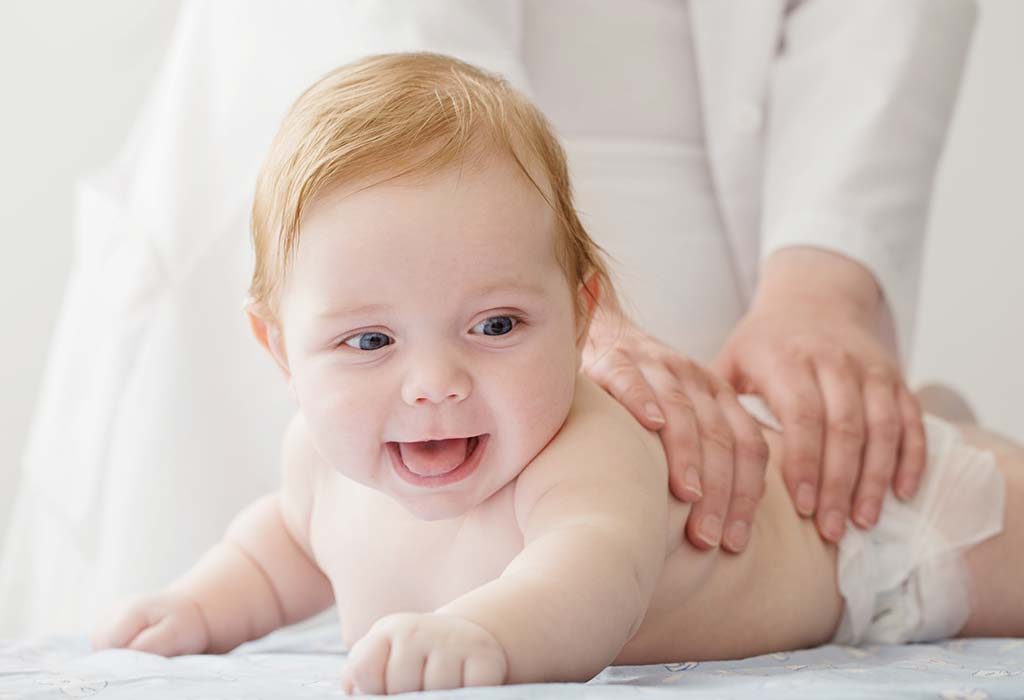 Ayurvedic oil like Dabur Lal Tail, enriched with herbs, can help keep your baby's skin soft and nourished. It contains natural herbs like ratanjot, shankhpushpi, sesame oil, karpura, and urad in fair proportions, which help in the physical growth of babies. It's safe to use and effective too!
Ratanjot, an antioxidant-rich herb, which gives this oil its unique crimson red colour, is good for skin health. It helps soothe and protect a baby's skin. Shankhpushpi helps nourishes the baby's skin and imparts a healthy glow to it. Sesame oil strengthens the muscles and bones while making the skin soft and supple, karpura helps stimulates blood flow to the body and helps with pain relief, and urad helps nourishes and make the muscles stronger.
Dabur Lal Tail is dermatologically-tested for safety and is a popular choice among parents. This oil is clinically tested to boost physical growth twice as fast!
Colic and other stomach-related ailments, and bone and muscle issues, are common concerns in babies. Most of the time, these can be managed at home with the gentle touch of Ayurveda. Natural herbs can work wonders for your baby's health; if your baby experiences any of the above health issues, you may turn to traditions and use these Ayurvedic products to help him through these and grow faster.