Cute & Funny Pregnancy Announcement Ideas
For most women, people begin asking about a baby soon after marriage. So, once you become pregnant, how do you tell people about it? Would dropping subtle hints be good enough or should you go all out? We have compiled a list of over 40 ways to break the news.
Unique Ways to Announce Pregnancy to Your Husband
Here are ten ways to break the news to your man:
1. Coffee Shop: Have a coffee-craving husband? Take him to the best coffee shop in town and make sure you have a pen with you. When you are ready, take his cup and scribble something onto it and keep him guessing. It can have a pregnancy quote such as "Guess why I cannot have coffee?" with the doodle of a baby.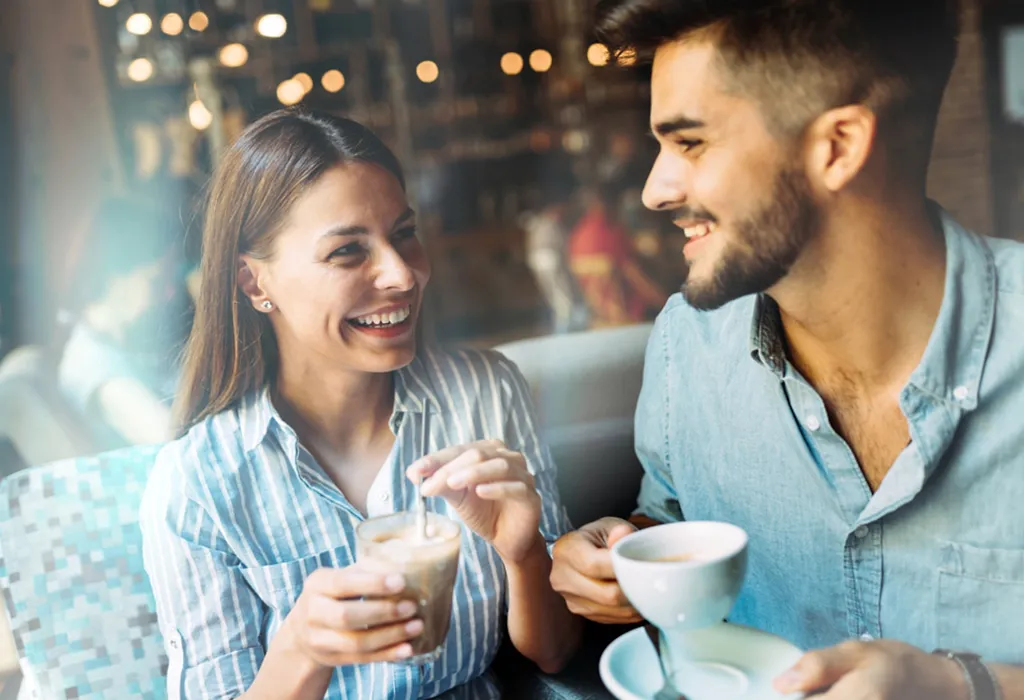 2. Bookworm Hubby: This is perfect for the bookworm husband! Get a hardcover book on parenting such as the following with a message scribbled inside! Try to figure out what he loves and buy a book based on that.
3. Ambitious Husband: Buy "Smart Money Smart Kids: Raising the next generation to win "
4. Funny Husband: Buy "Reason My Kid is Crying" by Greg Pembroke. It will have him in splits!
5. Out of the Box Husband: Buy him "The myth of the spoiled child" by Alfie Kohn
6. Grocery List: Is your husband the kind of person who helps you out with the groceries? The next time you hand him a list, feel free to pepper it with items such as baby shoes, toys, and a bouncy seat.
7. In The Form Of a Card: If you feel you would be too overwhelmed to say it in person, let a card do the talking for you. You can make a card and stick the pregnancy stick inside for effect.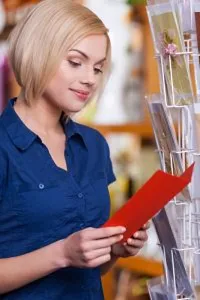 8. Refer To Your Parents As Grandma/Grandpa: This is for those who do not want to beat around the bush but still want to have some fun.
9. Bun In The Oven Trick: Are you good at baking? Try making buns in the oven signifying your baby growing inside. Take your time with it and make sure you drop in subtle hints like "just look at our baby grow". This works best if he is already suspecting that you are pregnant.
10. Welcome Home Daddy Banner: Is he a workaholic and works late? That is perfect because it gives you enough time to set up a banner at home. It is a good way to break the news to an unsuspecting husband.
11. Sports Fan Hubby: Is your hubby a sports junkie? What's his favourite team and sport? You could buy him a kiddie football or cricket set, and he is bound to be excited!
12. Takeaway Food: You could hide a pregnancy stick in one of the boxes of the takeaway food.
13. Reverse Proposal: Buy a ring, get down on one knee, and ask him if he is ready to be a Daddy.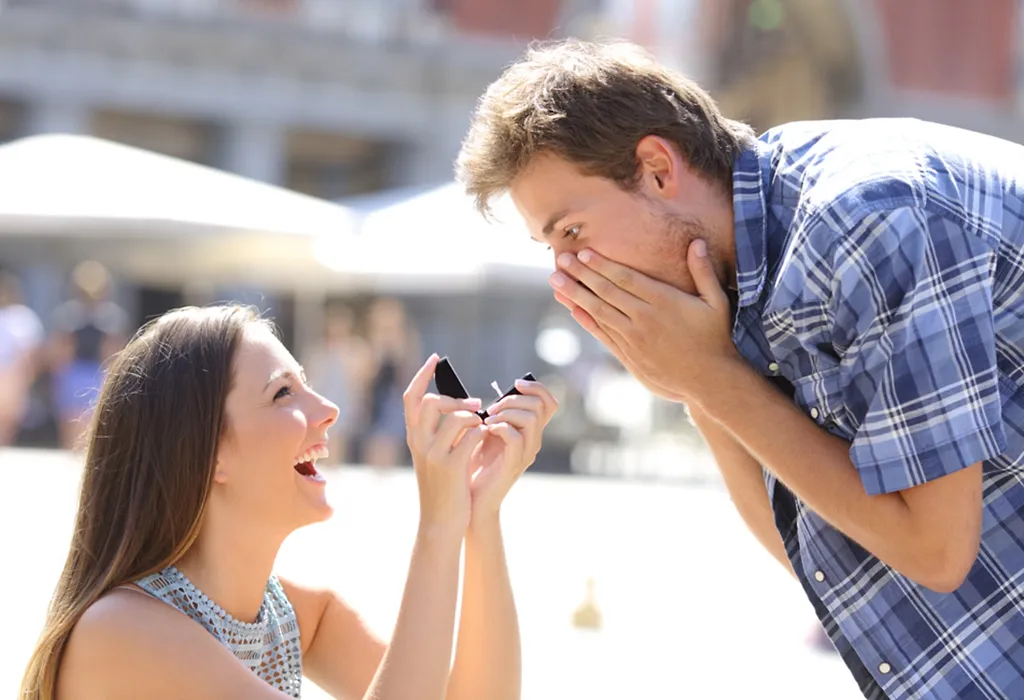 Amazing Ideas to Reveal Your Pregnancy to Your Family
When we talk about breaking it to the family, it refers to your parents, siblings and kids. Here are a couple of ideas you could try out:
1. Baby Books: The arrival of a baby can be difficult for a child in the family who gets all the attention. Buying a book that can help them instil the values of a good sibling can go a long way. Books like "The New Baby" by Mercer Mayer and "I am a Big Brother" by Caroline Jayne Church are a few good books to break the news.
2. Stories: It can be difficult to break the news of the pregnancy to a toddler as they may not grasp the concept. An ideal way of getting them involved is by comparing the weekly growth of the foetus to that of fruits or vegetables. A weekly narrative is bound to get them eager about having a sibling.
3. Custom Mugs: Get some custom-made mugs with the following quotes from a different family member:
Grandparents: "Let the spoiling begin!"
Your Kids: "I'm going to be a big sister/brother."
Uncle: "I've been promoted to uncle."
4. Cakes: Who does not love cake? Get a baby-themed cake and break the news to your family!
5. Name Tags: A fun little exercise to break the news to the kids is getting some name tags. Involve your parents, siblings, and the kids by giving them name tags. This idea has the added advantage that it familiarises them with the family tree.
6. Napkin Effect: Call the family over for dinner. Place a napkin under each of their plates with the new designations that they now carry. For example, your sister's napkin would read, "You have been promoted to "Best Auntie". Your parents could get something like "From Best Parents to Best Grandparents".
7. Scrabble: Is your family the type that loves to play Scrabble? You and your spouse can drop some high-value hints such as "BUMP" (worth 10 points)," BABY" (worth 11 points) or MOMMY (worth 14 points).
8. Treasure Hunt: A great way to break the news is a treasure hunt as it is a fun activity for the entire family. You could use clues like a pregnancy stick, ultrasound image or baby clothes as a final hint.
9. SMS Baby Delivery: Are any of your parent's avid online shoppers? When they are not looking, change your contact name on their phone to an online shopping platform such as Flipkart, Snapdeal or Amazon. Then send a message from your phone like, "Your delivery for One Sweet Loving Grandchild will be delivered in 9 months".
10. Lockets: Get some custom-made lockets for your parents with the engraving "It is unexpected, but we are expecting".
Cute and Funny Ways to Announce Your Pregnancy to Friends
Announcing your pregnancy to friends is one area where you can try out daring and funny ways without worrying about social repercussions.
1. Pregnancy T-shirt: Call your friends over and surprise them with a custom-made T-shirt with the print "Napping for two". Your husband can join in too with a T-shirt saying "Man behind the bump".
2. Kiddie Themed Restaurant: Take your friends out to a kid's restaurant and break the news to them.
3. Using Cards: This is ideal for sending to friends who stay in different cities.
4. Dinner: Sometimes, the best way to break the news is a good meal. Call your closest friends home for a meal, and you can start by saying something like "I will be eating for two today".
5. Use Baby Riddles: Is your friend circle the type that loves asking riddles to one another? Pick up the phone and ask them questions like "What gets a shower but never gets wet?" or "I am twelve weeks old and as big as a plum, what am I?"
6. Writing a Letter: Do you belong to a club/group with loads of friends? Rather than calling them individually, you could write a letter which can then be stuck on the notice board. Some of the writing tips include:
Write with an element of surprise (keep them guessing)
The tone should be happy
Thank them in advance for their support
7. Gift Wine: Are you and your friends the drinking type? Buy some wine in a bottle and gift it to them with the quote "Drink this on my behalf."
8. Yell I am Pregnant: When you go out with a large group of your friends, you are bound to take a group photo. Instead of saying cheese, yell "I am Pregnant!" just before the photo gets clicked.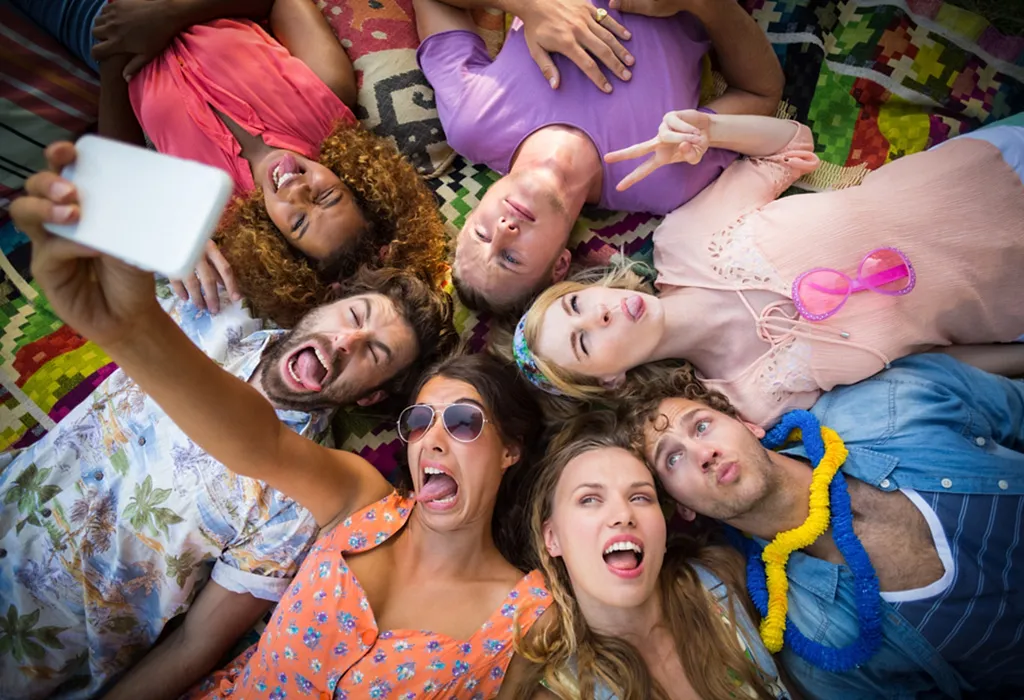 9. Recruiting the Kids: No one says it better than kids do. Get your little son or daughter to hold up a toy stethoscope against your belly when you are busy talking to your friends.
10. While You are Shopping: When you are out shopping with your girlfriends, you can stop by the baby section with a dramatic pause and make the announcement.
Cool Ways to Announce Pregnancy on Social Media
Whether its Facebook, Instagram or even WhatsApp, photos and words together are crucial in putting the message across effectively. Here are ten ideas that you can employ over social media:
1. Movie Theme: Posters in the form of a movie release such as "baby's day out", "Parenthood: Part 2" (for those with a second child) and "Daddy Day Care" for the Dads go above and beyond when it comes to kids.
2. Cover Photo: A photo of baby shoes on Facebook with the quote "Our family will grow by two feet" is enough to get hearts melting.
3. Mobile: Put up a photo with three mobiles – two identical and one a bit smaller with a kiddie cover. The caption can read, "The next generation series is due in 9 months".
4. Word Play with photos: Those who love to act and have a good sense of humour can try the following quotes:
I Got Knocked Up: You pose with your husband, and he has got his boxing gloves on, aimed right at you!
Bump Ahead: You stand next to a road sign that says "Bump ahead". If you cannot find a road sign, you can photoshop it next to you.
5. Photo Next to a Crib: This is a straightforward but cute way of letting people know that you are pregnant.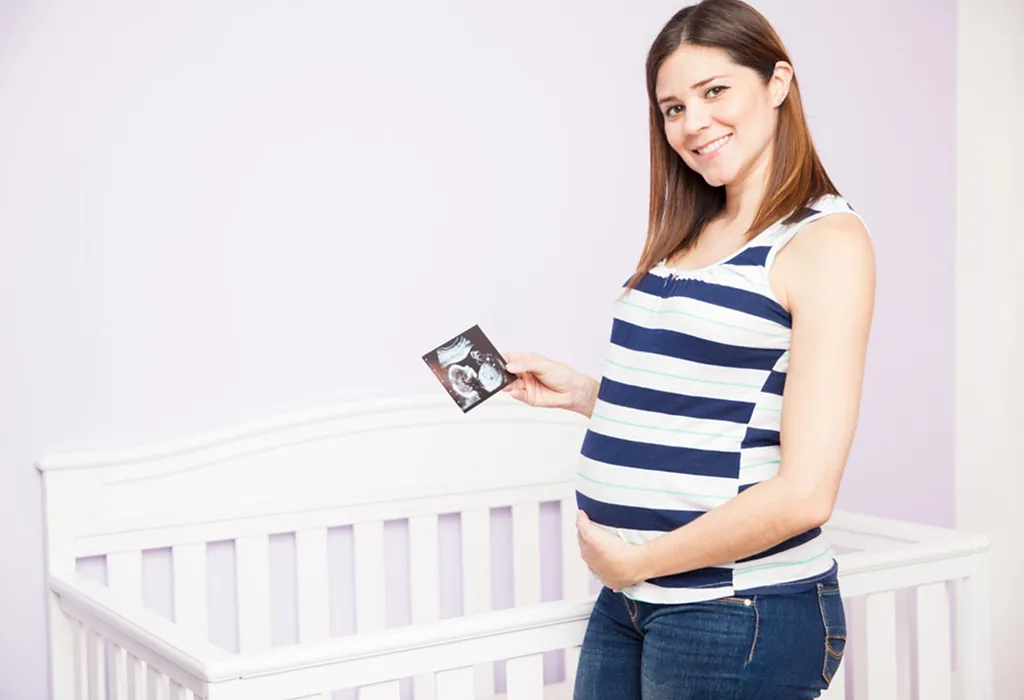 6. Recruiting Grandpa and Grandma: Are the grandparents-to-be also fond of social media? Recruit them as a part of your social media army with the following for each parent:
Grandpa: The Grandpa standing proudly with the quote "Grandpas are Dads without Rules."
Grandma: The Grandma could be standing holding the quote "I cannot keep calm, I am going to be a Grandma."
7. Recruiting the Family Pet: If you think recruiting your kids is cute, the family pet is not far behind:
Dog: A picture of your pet with the caption, "Guard Dog duty begins in 9 months".
Cat: A picture of your pet looking at a crib with the caption, "Looks like the cat is out of the bag."
Hamster: A picture of your pet with the caption, "I am not the youngest anymore".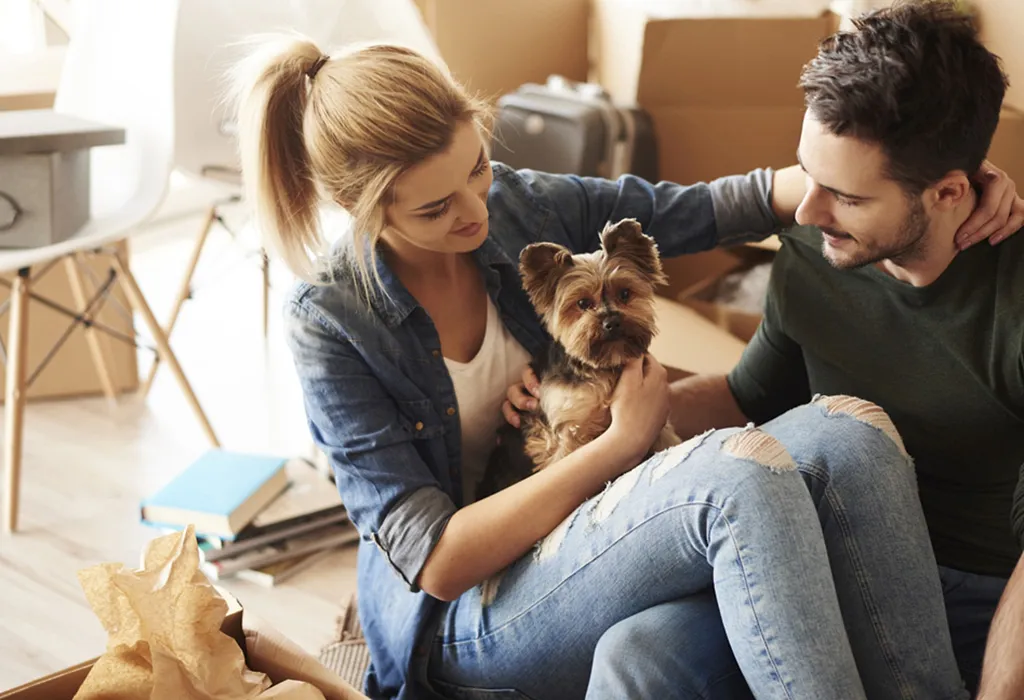 8. Status Using Subtle Pregnancy Jokes: For those of you who like to use words rather than pictures to make an announcement, try out some funny quotes. These include "Today I learnt that 1+1=3" or "What's better than eating for two? Shopping for two!"
9. Online platform: You can build your website chronicling all your thoughts about the impending pregnancy. You can post it on any social media and wait for all the likes and comments to come pouring in!
10. Pregnancy Stick Photo: For those who do not like to be subtle, this should be enough to get the point across.
You can use the ideas above with modifications of your own. So go forth and make the announcement!
Also Read: Best Vegetables to Eat During Pregnancy
?>