15 Best Second Pregnancy Announcement Ideas
In this Article
The news of a new addition to their family is always exciting for every couple. They want to share their good news with everyone uniquely and innovatively, especially when it's their second time. With the advent of social media in our daily lives, sharing a pregnancy announcement with everyone together has become convenient. Parents can now announce their pregnancy through a picture or a post in creative ways.
Adorable 2nd Pregnancy Announcement Ideas
The second baby is as precious as the first one and parents would love to share the good news with their loved ones through a special and memorable announcement. They are more experienced and prepared with knowledge of what all to expect. With baby number one to help, telling everyone about their second child is way more exciting. The first child can play an important part in a second child pregnancy announcement for the family. The family can look for fun ways to announce a second pregnancy together. Expecting parents have a lot of ideas to choose from for cute second baby announcements with their first child.
Read on for ideas of creative second baby announcement:
1. My Assistant
This cute sibling pregnancy announcement is sure will be appreciated by everyone. Dress your first child in a cute t-shirt that says "Assistant to the Regional Manager." Ask the child to hold a onesie that says "Assistant To the Assistant to the Regional Manager." and get your perfect post to tell everyone your exciting news. Add your sonogram to clear any doubt about the announcement.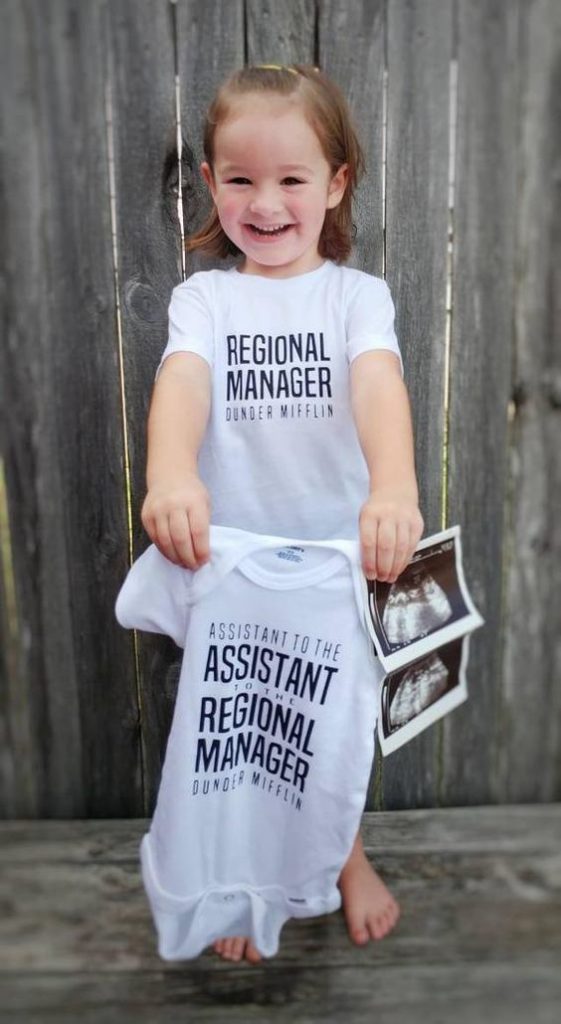 2. Baking Sheet Art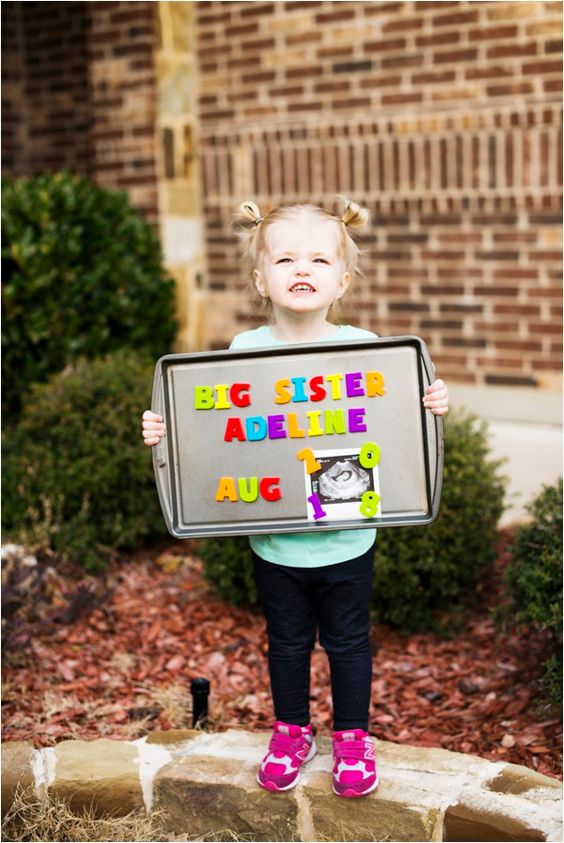 Create your second "bun in the oven" announcement with a baking sheet. Your cute baby can hold the baking sheet with an adorable message about their promotion to the position of the elder sibling. Use multi-coloured magnetic letters to write the message and add your sonogram to create this adorable pregnancy announcement.
3. Two Feet
The "Two Feet" pregnancy announcement is a classic you can't go wrong with. Form a line wearing footwear with your family members. Add a pair of baby footwear to the footwear line. Add a message which states you are expanding your existing family by two feet. This adorable message with footwear is sure to be loved by everyone.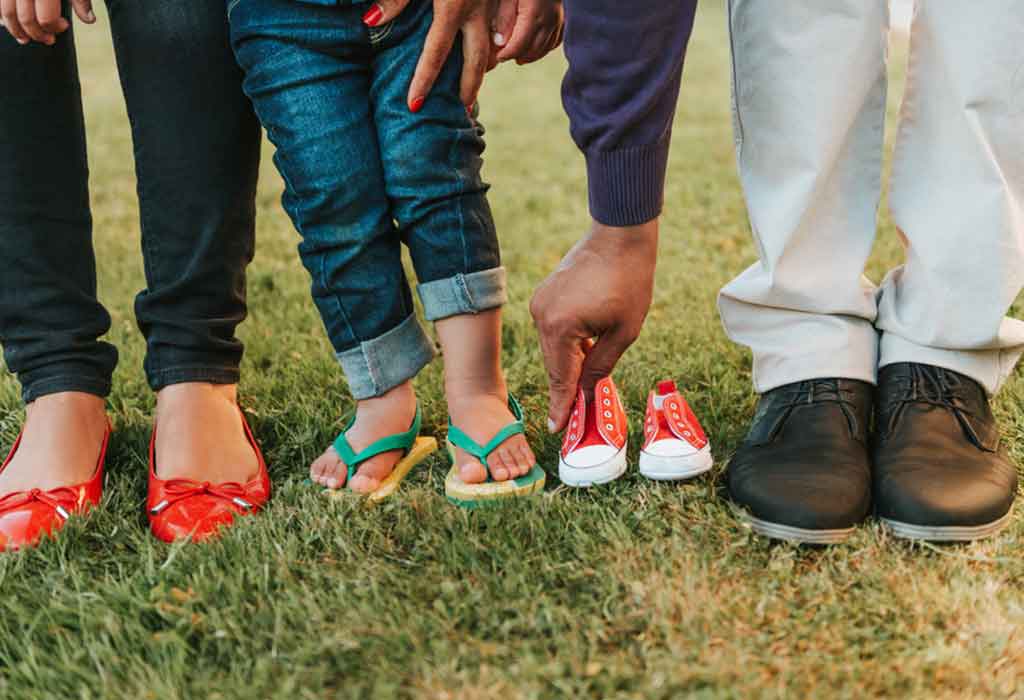 4. Birth Years
Make a collage of pictures of all family members holding a chalkboard with their birth year mentioned. Add a picture with a fourth board on which the coming baby's birth year is written. This adorable collage will be a memorable way to tell everyone about the arrival of your second child.
5. Shoes By Years
This is one of the most adorable second pregnancy announcements. Place matching shoes for the whole family in a line and write everyone's birth year beneath the shoes. Place baby shoes at the end of the shoe line with the birth year underneath for the coming baby to announce your second pregnancy to everyone.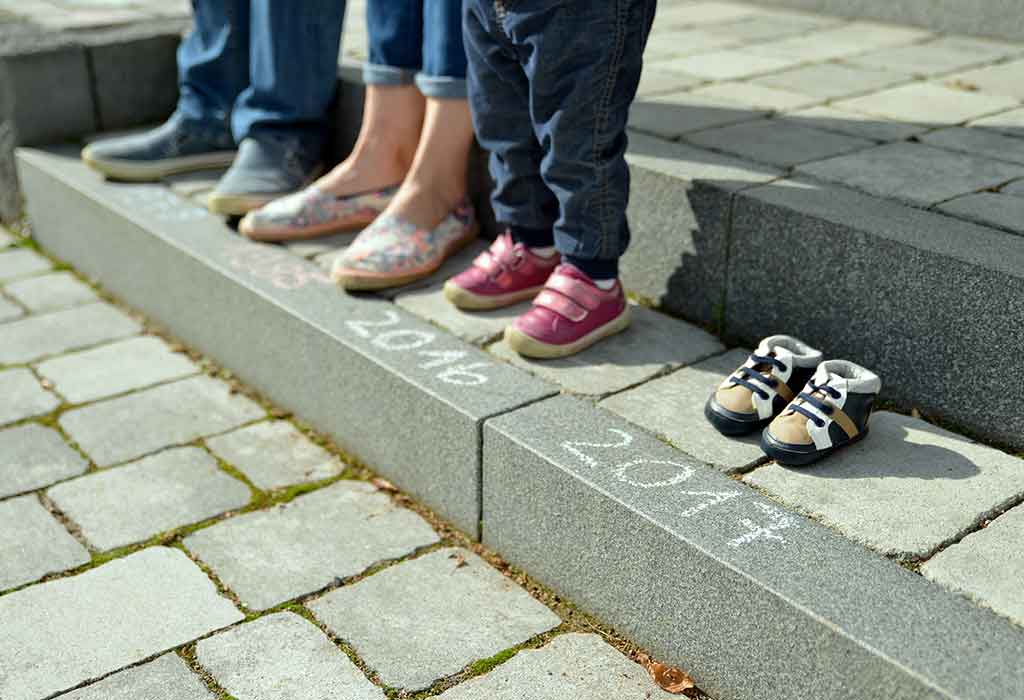 6. Big Sister Photo Strip
Click pictures of your first baby with various expressions and make a strip of all those pictures. Add cute labels to all pictures explaining the expression on each. To the last picture, add the label "I am going to be a big sister face".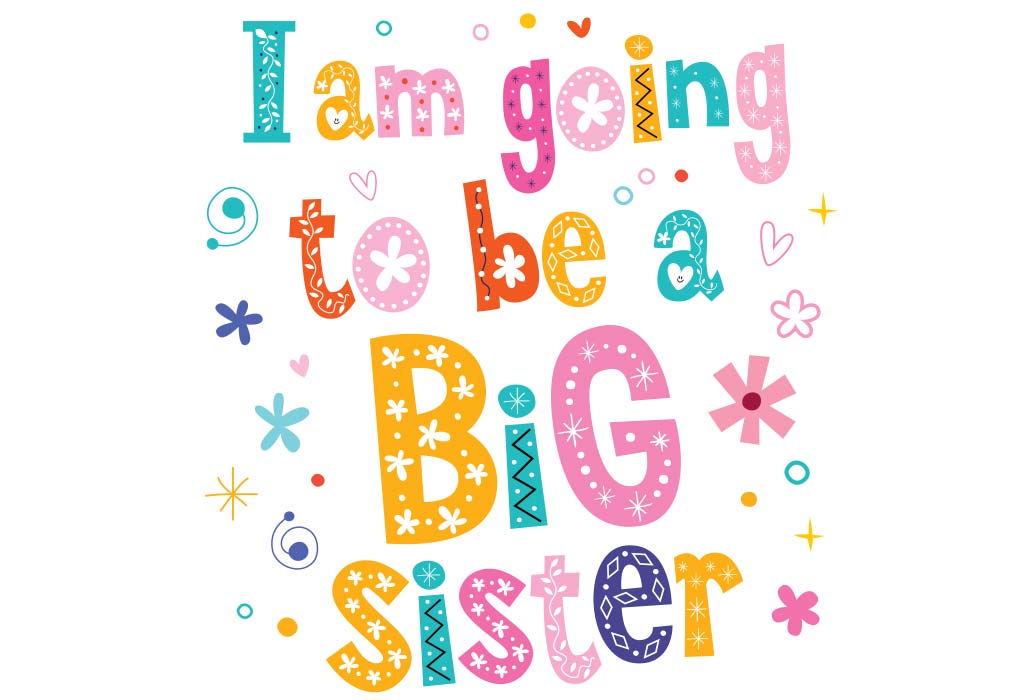 7. Saving The Seat
Make an effective yet adorable second pregnancy announcement by using two chairs. Your first baby will be seated on one chair, and the second chair can have 'Baby #2' written on a chalkboard. You can also add a second chalkboard that mentions the first child being promoted to an elder sibling.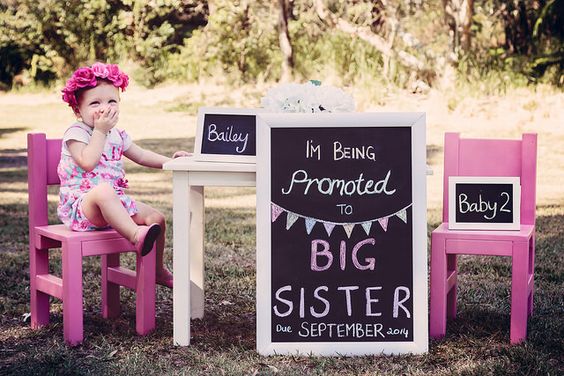 8. Beach Day
When you want to announce your second pregnancy casually, then the beach day theme is perfect for you. Click a cute picture of your family on the beach with your ultrasound image. The happiness in mom and dad's smile with their first baby and the ultrasound image is enough to announce the good news.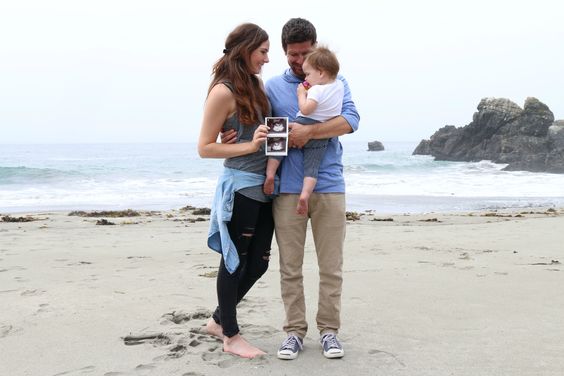 9. Strolling With the Stroller
Your first baby strolling with a toy stroller is perfect for announcing your second pregnancy. Make a collage of multiple pictures of her with the stroller in various poses. Underneath the last picture, add the message announcing the month of birth of your second child.
10. Superhero Sidekick
Let your little superhero announce the arrival of his sidekick to the world. Dress your first baby in a cute superhero costume. Place a chalkboard near him/her announcing the arrival of his sidekick.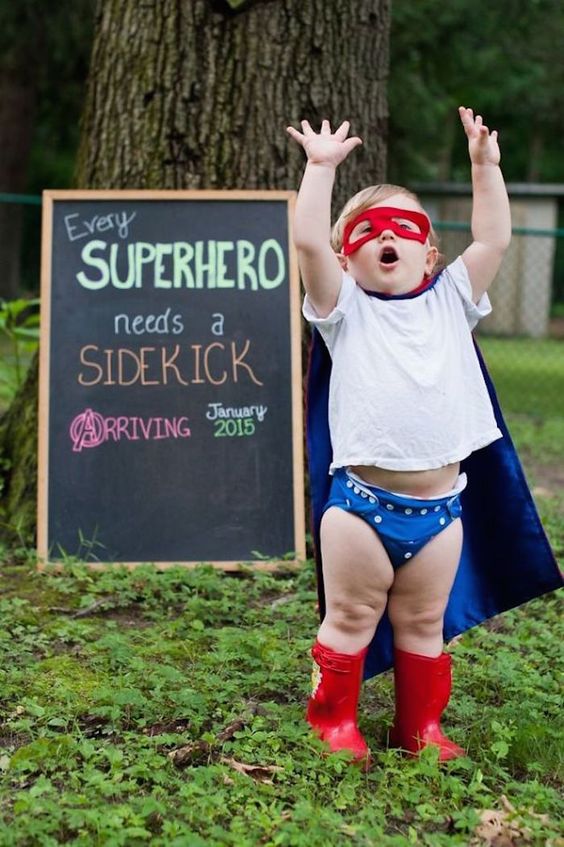 11. Decided To Have Another
Let your little first baby tell the world how adorable he/she is and announce the arrival of the second cutie. Dress your baby in a cute Big Brother/Sister t-shirt with a poster that says, 'I am so cute that mommy-daddy decided to have another me'.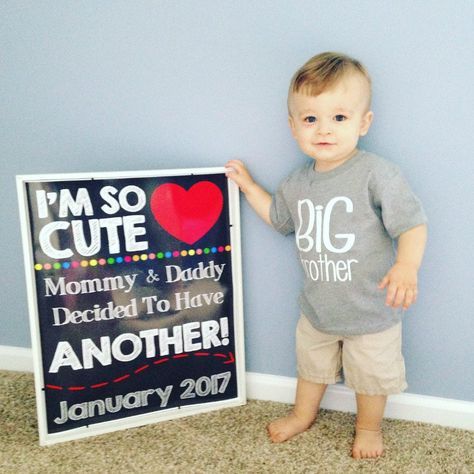 12. Another Bump Ahead
Pose a family picture with your first child with a sticker that says "Another Bump Ahead." Post this cute picture to tell everyone your good news.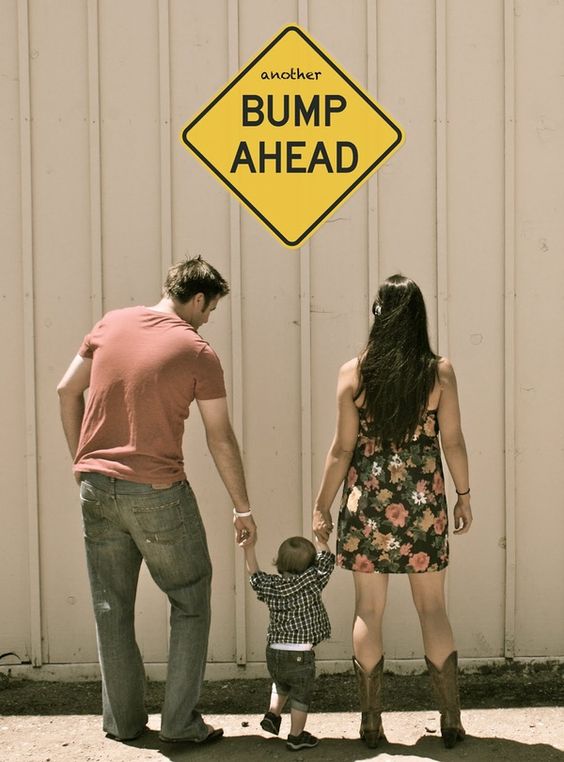 13. Oops, They Did It Again!!
Use the lyrics of the popular song to announce your second pregnancy. Click a picture of your first child holding a board with the message "Oops, They Did It Again!" along with your delivery month.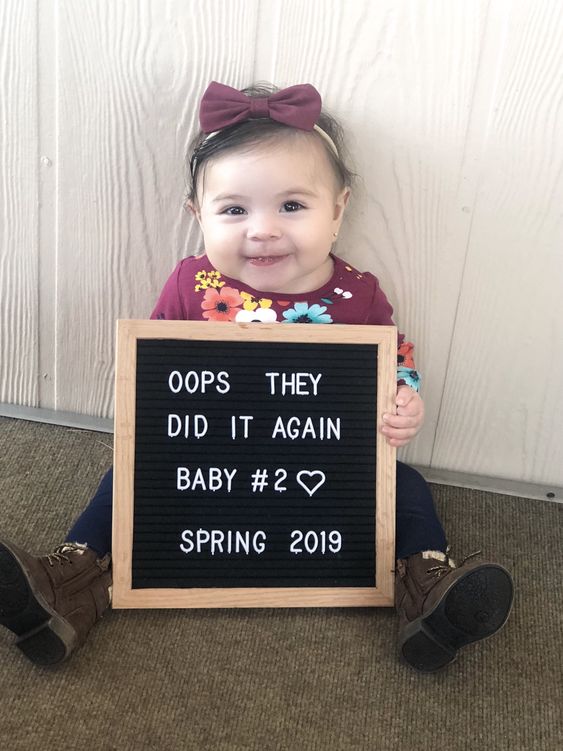 14. Only Child Expiring
Playfully tell your second pregnancy news with this idea. Click a picture of your first child holding your ultrasound images and a board announcing the expiration of their 'only child' status.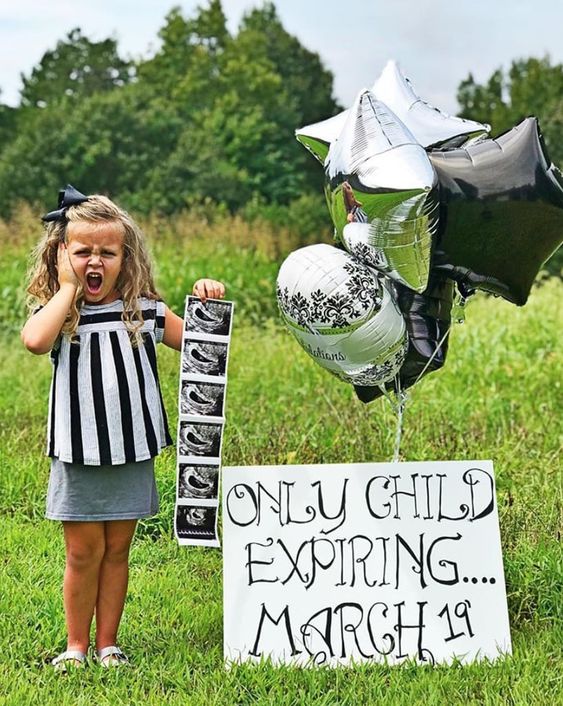 15. Pink Or Blue
This fuss-free pregnancy sign is perfect when you just want to announce your pregnancy simply. Write the message on a chalkboard or print a poster saying 'Pink or Blue?' and share your news with a sweet caption.
Tell everyone your good news with these amazing second pregnancy announcement ideas and make your second pregnancy announcement as special as the first one.
Also Read:
Twin Pregnancy Announcement Ideas
Sibling Pregnancy Announcement Ideas
Rainbow Pregnancy Announcement Ideas