Banana Puree for Baby – Easiest Way to Make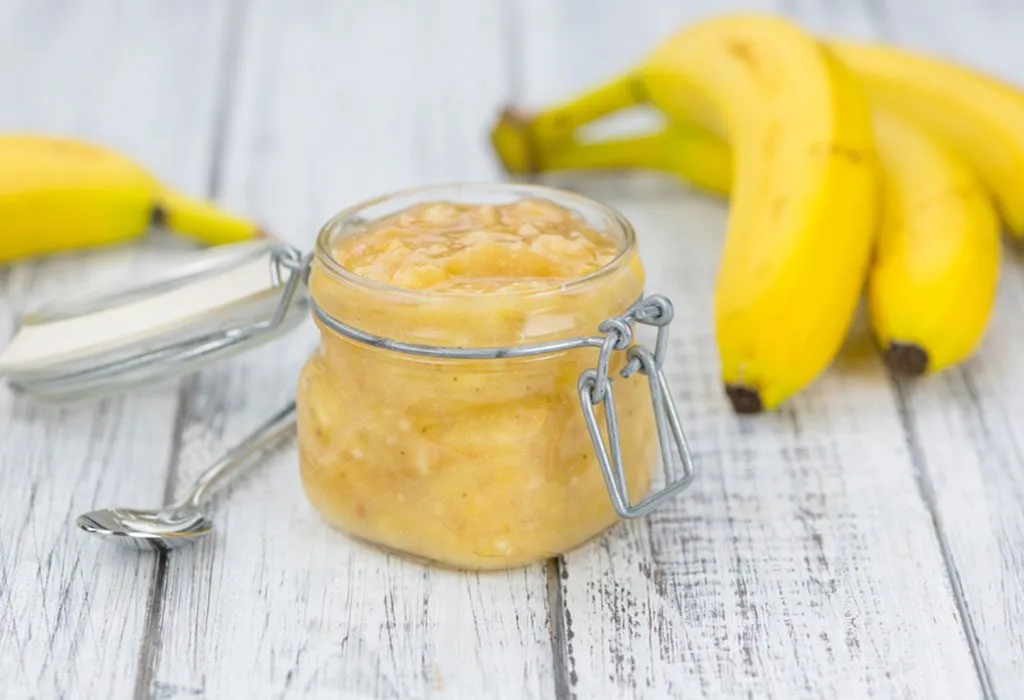 As a new mother, you must be eager to introduce solids to your baby as soon as he turns six months of age. There are enough and more tasty and nutritious options in food that can be introduced to little ones once a baby is between 4 and 6 months. One such tasty option is banana puree. Banana puree is sweet and your little one will love its taste. It can be introduced to babies once they turn 4 months of age. If you want to learn how to make banana puree at home, read on to find out!
Video: How to Make Banana Puree for Babies – An Easy Step by Step Guide with Recipe Tips
How to Select and Buy the Bananas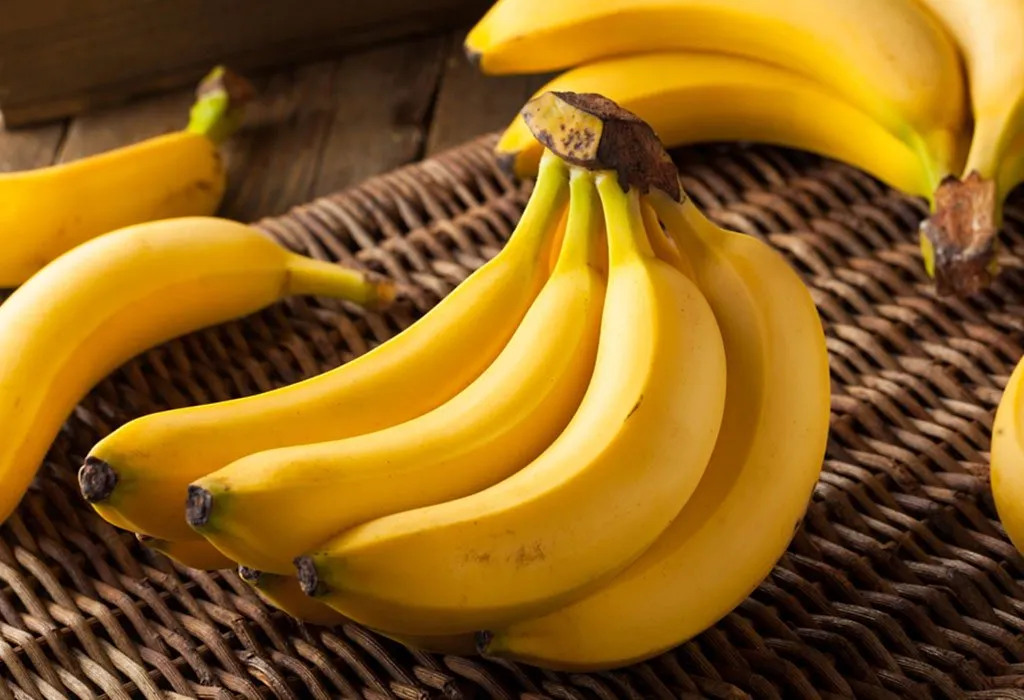 You must buy fresh and ripe bananas. When going shopping for fruits for your little one, pick the bananas of which the outer peels are smooth and yellow, and without any spots. Green bananas are unripe whereas bananas whose peels start have black spots on them are overripe. So you must pick the ones of which the peels are smooth and yellow in colour.
Ingredients Required to Make Banana Puree
A ripe banana – 1 medium-sized

Water

as required
Recipe of Banana Puree for Babies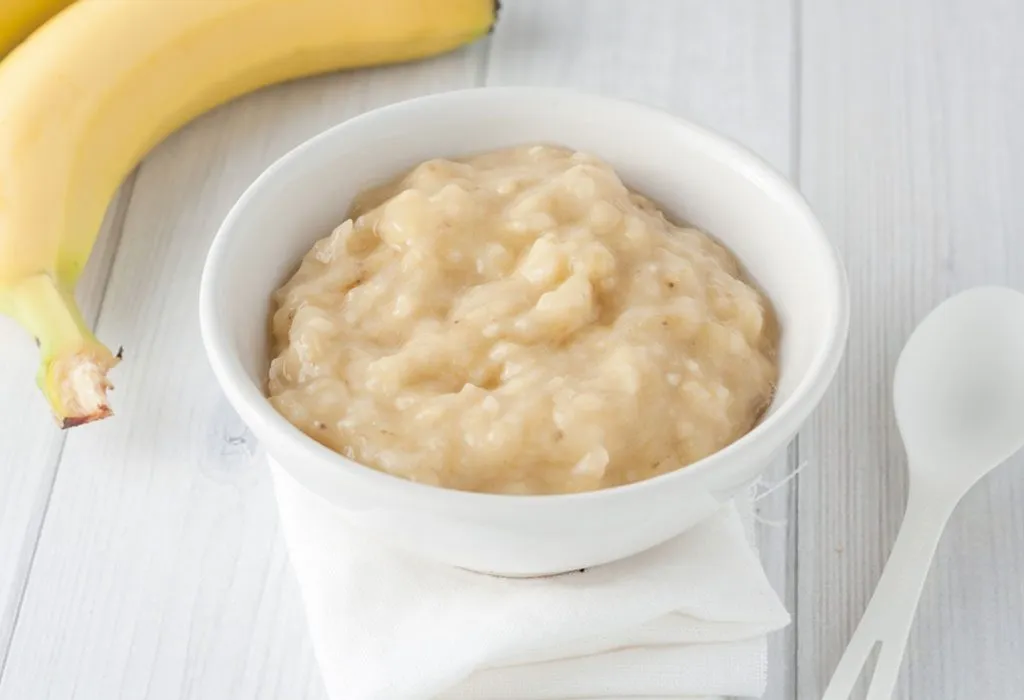 1. Prepare the Banana By Washing, Peeling, and Slicing It.
Mix water with some vinegar and wash the banana with it. Washing with vinegar will remove the bacteria. Then wash in cold water, dry the banana, then peel the skin. Slice the banana into small pieces and discard its ends.
2. Mash the Banana.
Smooth and squishy texture for the puree is necessary for babies to consume it easily. Take the banana slices and mash them well in a bowl.
3. Add Texture or Flavour to It.
Though the puree tastes pretty good on its own, adding another food item to it can enhance the flavour. Fruits like peach, plum, cherries, or even yoghurt are great options to mix the puree with. But you should mix only one fruit or ingredient at a time when making the puree for your baby and mash it well.
Another way to make the banana puree is by using a blender. Using a blender will ensure that the consistency of the banana puree is the same. A slight purplish-brown colour will start appearing in the puree. You may add water to thin the puree further. You can also use formula-based milk or breast milk to mix with the banana puree instead of water.
Things to Keep in Mind
Here's what you should keep in mind while making the banana puree for your baby.
Use your judgement for the puree texture. The smoother it is, the easier it is for the baby to consume it.
Don't offer an entire bowl of puree to your baby. Let him eat a few spoons of the banana puree first. If he likes it, you can increase the quantity gradually.
Bananas don't cause constipation. Hence, it is safe to give puree to your baby up to three times a week.
Ripe bananas are the best for making puree. Not only do they taste better, but they are free from most allergens, too.
You are going to have a lot of fun with your little one once he starts on solids (or semi-solids). When introducing new baby food, make sure that your baby is not allergic to it. Banana puree is a healthy and yummy option that you can consider for your little one. But before introducing any food item to your baby, be it banana puree or anything else, it is suggested that you speak to your baby's doctor since he might know of any potential allergy conditions your baby might have.
Also Read: Vegetable Puree for Babies