Back Massage During Pregnancy – Benefits and Precautions to Take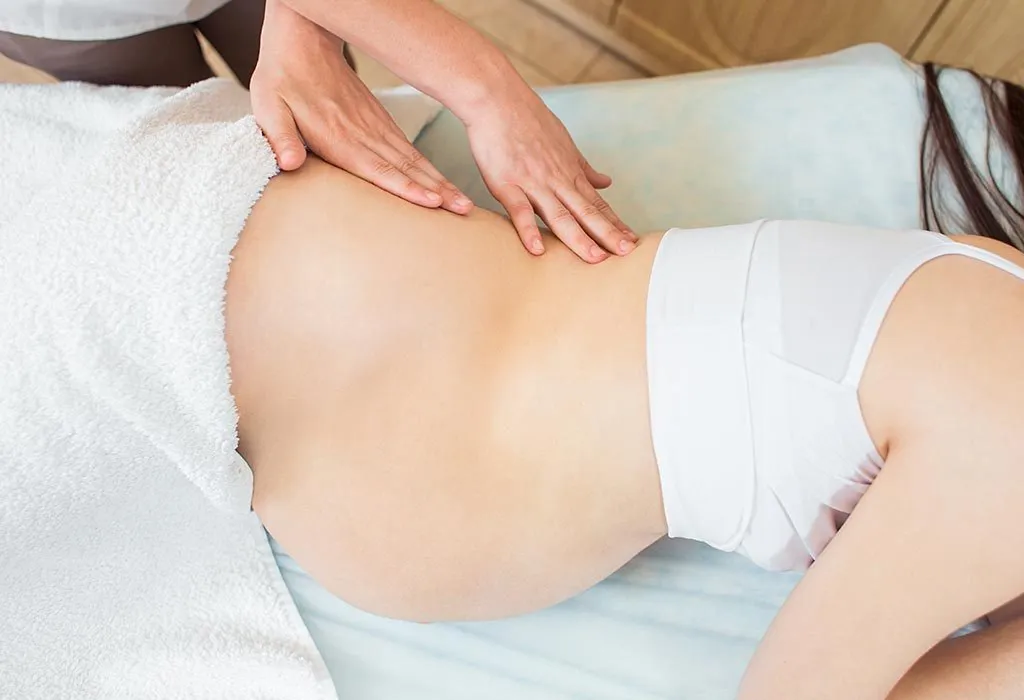 Pregnancy is touted to be the best time in a woman's life. It is a blissful time of pampering and self-care. But pregnancy also comes with its fair share of discomforts like morning sickness, cramps, swelling, and back pain. Very often, mothers-to-be have a nagging doubt about the safety of a back massage and its implications on the foetus. Here, we discuss the attributes of a prenatal back massage, while also keeping in mind the precautions that need to be taken while having such therapy.
Is a Back Massage During Pregnancy Safe?
Pregnant women are often overwhelmed with back pain and are tempted to have a relaxing massage. But they toy with the idea, going back and forth, pondering over the question – can I get a back massage while pregnant? Although until recently, there was much ambiguity regarding prenatal back massages, recent scientific research has evidenced that massage therapies actually have benefits for pregnant women. Back massages can be performed safely at any stage of pregnancy, provided it is duly discussed with your doctor before making an appointment with a therapist. Many practitioners tend to avoid taking in mothers who are in their first trimester because the rate of miscarriage is high during that time.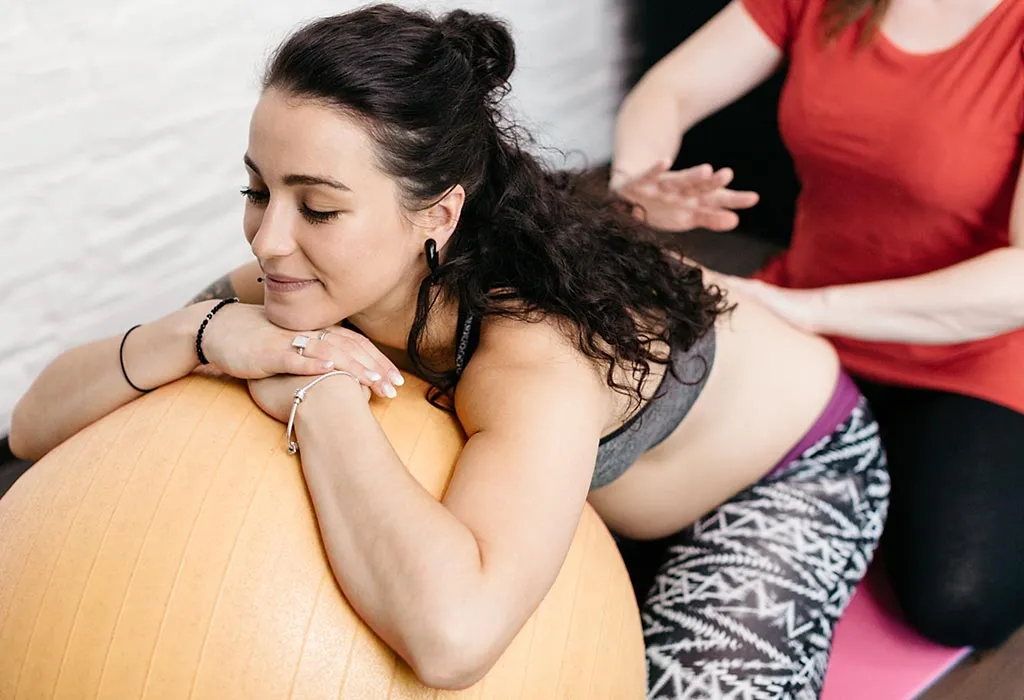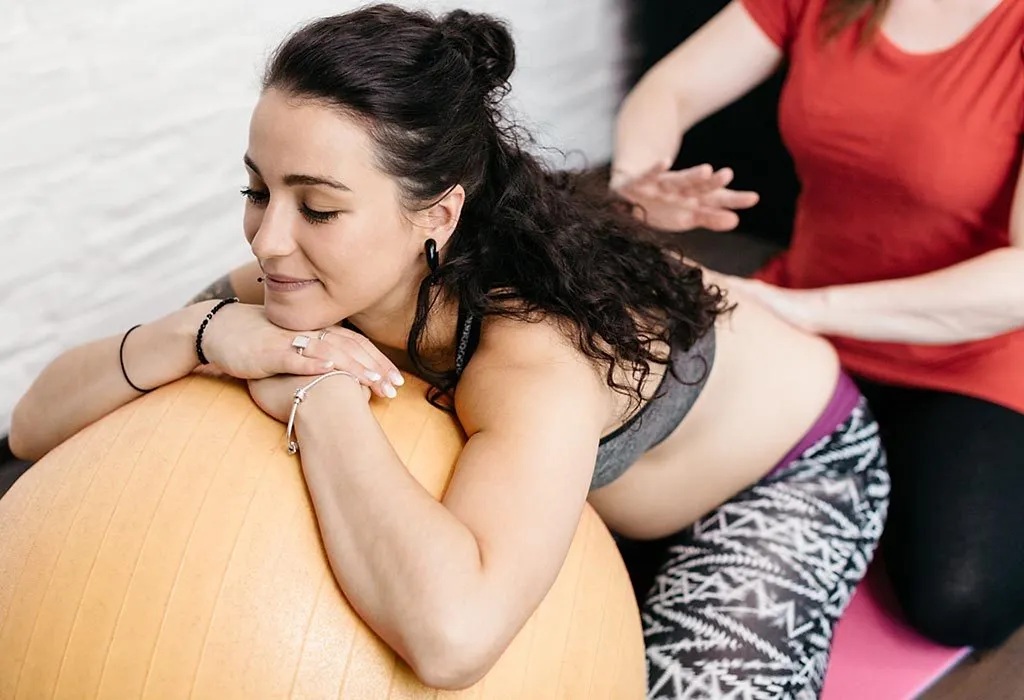 Benefits of Back Massages While Pregnant
The benefits of a relaxing massage, on the body and mind of mothers-to-be, largely outweigh the concerns that it is usually called out for.
1. Hormone Regulation
Studies indicate that stress-related and relaxation hormones are altered considerably when women receive prenatal massages. Serotonin and dopamine which alleviate stress were found to increase, while cortisol and norepinephrine that elevate stress levels were found to drop after bi-weekly massages for five weeks. This, thereby, promotes cardiovascular health and regulation of moods.
2. Reduction in Swelling
A massage helps to reduce the collection of joint fluids that cause swelling. A revitalising back massage also promotes the removal of toxic tissue waste through the lymph nodes.
3. Eases Pain in the Nerves
The pressure of a full uterus resting on the lower back and pelvic floor causes the nerves adjacent to the area to swell up. Often termed as sciatic nerve pain, it can cause great discomfort which travels down to the thighs and legs. A therapeutic massage relieves tension in these nerves and soothes inflamed nerve endings.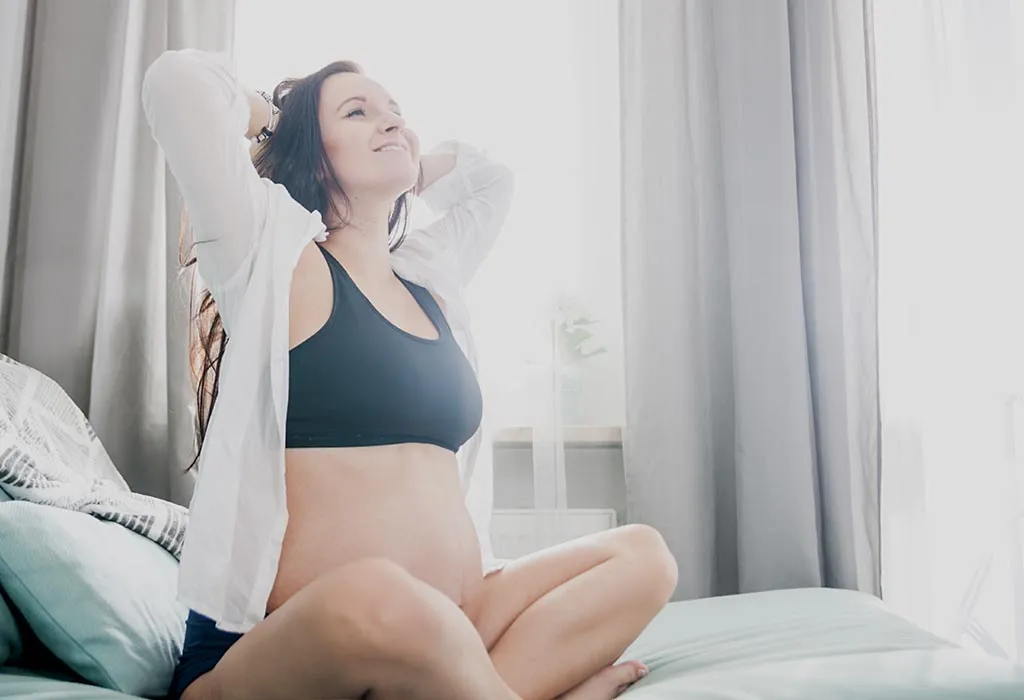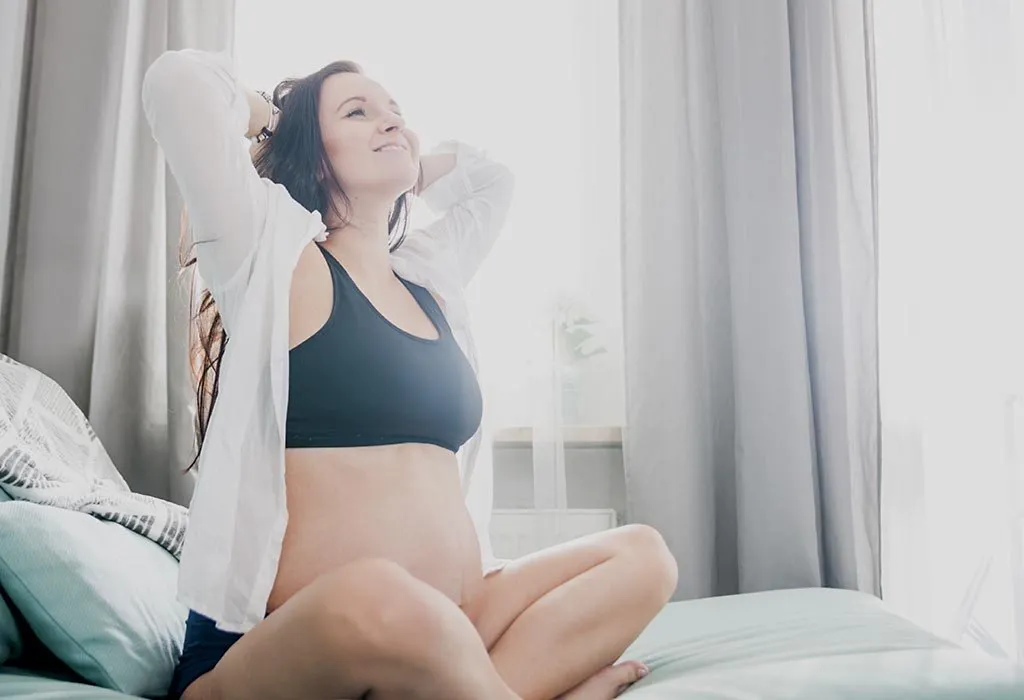 4. Improved Oxygenation to Muscles and Soft Tissue
Soft tissue and muscles benefit from improved blood flow and more oxygen transported throughout the body. This improves muscular energy and lowers fatigue.
5. Other Benefits Include
Other benefits include improved sleep, reduced muscle tension, reduced headaches, improved circulation, reduced stress and anxiety, self-care and 'me' time.
With these benefits, you should also be aware that massaging the back during pregnancy needs special attention and care. Read on to know how you can do that safely.
How to Safely Massage Your Back at Home During Pregnancy
Although you can book an appointment with a reputed practitioner for a good back massage, a little rejuvenation and pampering can be had in the comfort of one's own home. To get an effective full back massage, pregnant mothers can have their partners understand a few tips on correct massage positions and techniques that can be used at home. This saves precious time on booking appointments, as well as spares one the expense incurred on a professional massage. The info given below should help you do that.
1. Things to Keep in Mind
Understanding comfortable positions, such as lying on the floor on one side or kneeling technique, are important to remember while performing a massage at home. It is essential to use two pillows on either side of the expectant mother, supporting her stomach, while one pillow supports her head and neck. An additional pillow, to prop the leg comfortably, is essential.
2. How to Perform the Massage
The massage should always be done starting at the top, near the neck and shoulders. The entire back should be worked in soft circles with light pressure using knuckles or fingers. A soft fist will aid slight pressure for the lower back massage during pregnancy. A massage should never be performed on the spine directly. Both sides can be massaged by turning the expectant mother around once.

Precautions for Back Massage in Pregnancy
Essentials to remember before a prenatal massage are:
Ligament stretch during a massage can cause discomfort and likely be dangerous to the foetus and mother.
Stay hydrated by drinking at least 250 ml (8fl.oz) of water after a massage.
The abdomen must not be under any physical pressure.
Do not allow vigorous motion of any kind during the massage.
Seek immediate medical attention if there's discomfort or dizziness.
Avoid essential oils as they are highly concentrated and can have potentially adverse effects.
Be aware of your body position as even tables with extra padding or bump spots can cause discomfort allowing the abdomen to dangle.
Avoid massages if you have had premature labour previously or have been placed in the high-risk category.
Choose the appropriate therapist and make sure to get professional help if you or your partner are unsure about a back massage at home.

If you do wish to seek professional massage therapy, you may find the tips given below particularly useful.
Tips to Find and Select a Professional Massage Parlour
The right massage parlour and a good therapist are paramount during pregnancy. Understand how you can pick the exact one for your needs by calling ahead and discussing with the parlour about their techniques, tenure and qualification of their therapists.
Be sure to check-in to places that exclusively offer prenatal massages because they have specially designed tables as well as certified practitioners.
Prior to the massage, discuss with your therapist the technique, and how they plan to have you lie down during the session.
Check to see if the parlour has oils sans aroma, as it can be an irritant during pregnancy. Scent-free creams are also a viable option for women who have heightened sensitivity to scents during pregnancy.
Enquire with the parlour to see that they do not use any product containing retinoids. It is a vitamin that promotes cell division and can be harmful to the foetus if used in high quantities.
A good prenatal back massage can be an ideal indulgence for any anxious, expectant mother. Scientific evidence validates the benefits received by the mother-to-be, provided all precautionary measures are followed. So, indulge and spoil yourself because you know you deserve it!
Also Read: Foot Massage during Pregnancy