Baby Safety Month 2022 – History and Importance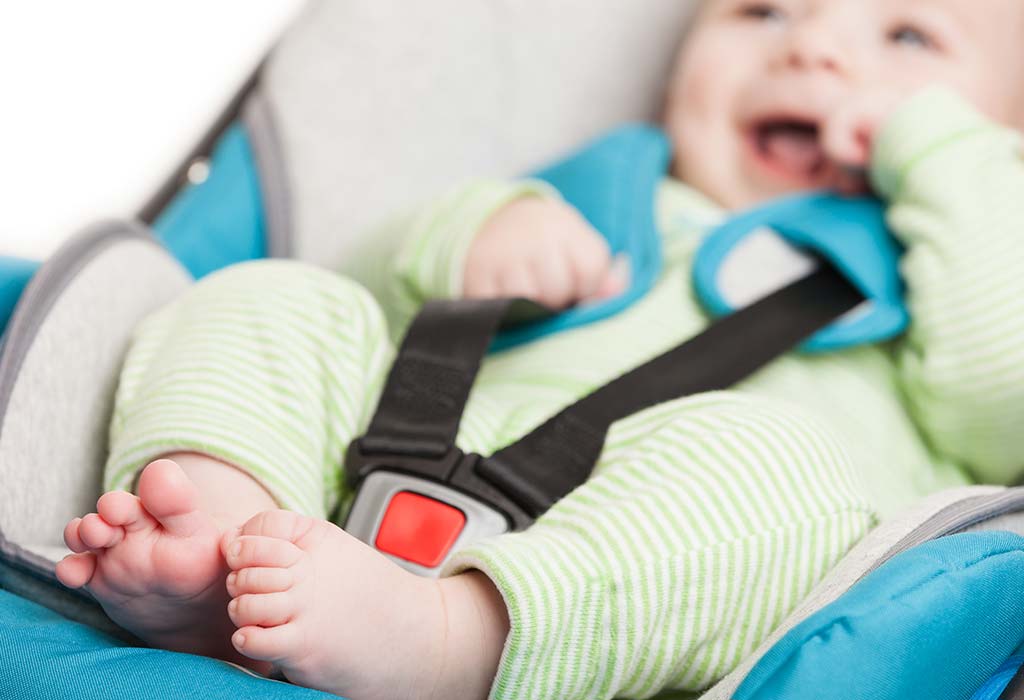 Welcoming a new baby is an exciting time for every family. However, before the little one arrives home, it is important that the new parents thoroughly examine the environment the baby will be entering. Babies are naturally curious and experimental as they learn to use their minds and bodies, and it's important to create an environment where they can experiment without danger.
In light of this, the Juvenile Products Manufacturers Association, or the JPMA, initiated Baby Safety Month to educate parents and caregivers on the importance of the safe use and selection of juvenile products. If this is your first baby, you might worry that you are not ready to take care of a newborn. But, rest assured, you're not alone! There are certain steps you can take to help yourself get ready to welcome your baby home.
What Is Baby Safety Month?
Every September, the JPMA sponsors Baby Safety Month, which is a month-long event to raise consumer awareness about baby safety issues, and to educate parents on how to select the right baby products. The JPMA has been educating parents since 1983, when they launched 'Expectant Mother's Day.' This day was later expanded into a week, and then a month, which came to be known as Safety Awareness Month.
When Is Baby Safety Month?
Baby Safety Month (BSM) takes place every September, and offers an excellent opportunity for parents and retailers to stay updated on the latest baby-proof safety standards and tips.
History of Baby Safety Month
Baby Safety Month was designed by the JPMA in 1983. It began with a single day celebrated as "Expectant Mother's Day." Then, In 1986, this day was expanded to a week commemorating baby safety.
In 1991, the week-long celebration officially extended to a month. Throughout the early 1990s, JMPA started involving more retailers in Baby Safety Month, and encouraged them to market their safest baby products during this time.
By 2005, information on baby safety became more accessible than ever, with the advent of the Internet.
Through the 2010s, JPMA started offering baby safety information, certifications, and toolkits, regarding the safety of the products used around kids, to parents and retailers.
Why Baby Safety Month Is Celebrated
Baby Safety Month, or BSM, is celebrated primarily to:
1. Educate parents and caretakers on the importance of baby safety.
2. Help parents make an informed choice about safe baby products, and those that promote safety.
3. Help retailers and manufacturers of baby products stay updated with the latest baby-proof safety standards and technology.
How You Can Observe Baby Safety Month
1. Invest in safe baby products.
Research new products for your little one that meets all the necessary safety standards. Peace of mind knowing your baby is safe is invaluable.
2. Educate yourself.
Once you have read up on what is safe or unsafe for your baby, conduct a thorough check to ensure your products and environment are safe to use.
3. Spread awareness on social media.
You can use the hashtag #BabySafetyMonth in your social media posts to reach out to other parents or professionals who work with babies. Who knows? You may even help save a life with your post! Spreading awareness about this month is helpful for all the parents who are struggling to stay updated and to maintain a safe environment for their baby.
Things at Home That Can Be Hazardous to an Infant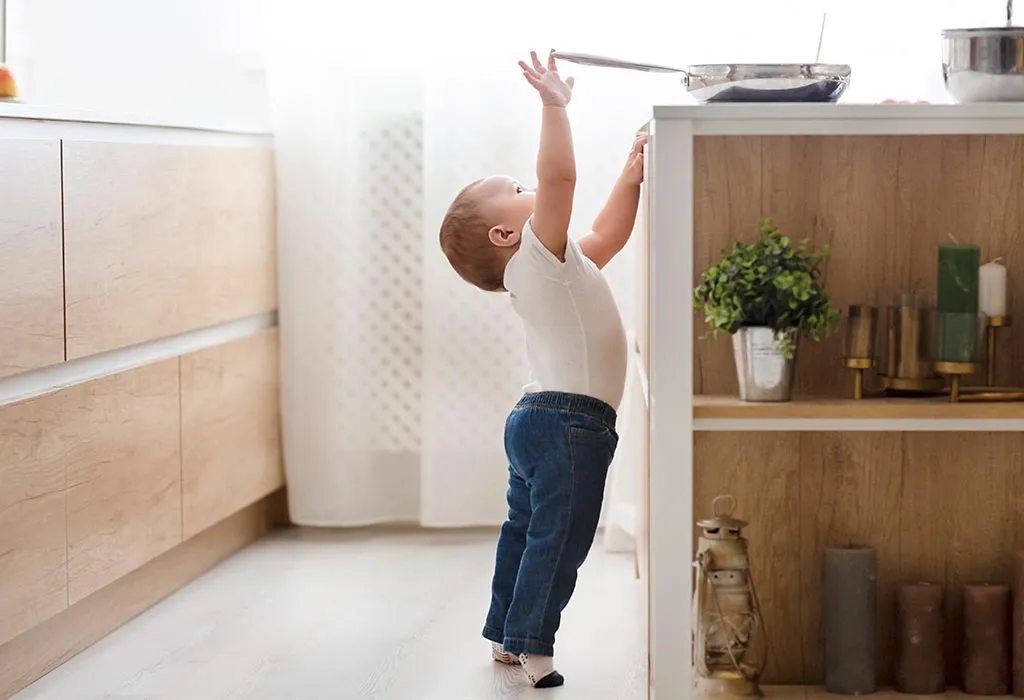 According to the JPMA, here are the top 10 hidden hazards in the house:
1. Loose Change
Babies can easily swallow loose change. So keep these in a dish or jar out of reach of babies and toddlers.
2. Pot Handles
These are easy for a toddler to grab, leading to the pot tipping over and causing burns and injuries. Avoid carrying your child while cooking. If you must carry your child, stand far enough so that he is out of reach of the pan handle and oil splatter.
3. Tipovers of Electronics and Furniture
This is a leading cause of injury in children. Furniture straps are a great option to secure furniture to the wall.
4. Loose Rugs and Carpets
These are tripping hazards and can be taken care of with grip tape or a good underlay.
5. Cords
Cords are a strangulation hazard. They should be bound and kept far away from cribs. Take special care of blind cords from window treatments, computer and gadget chargers, home gym equipment, and baby monitors, as your child can easily access these.
6. Hot Mugs
These are easy to leave around unattended and forgotten about. Keep your mugs out of your child's reach. You can invest in insulated coffee mugs that have secure lids to prevent spills.
7. Button Batteries
These tiny batteries are another serious ingestion hazard. If you suspect your baby has swallowed a button battery, you should seek medical attention at the earliest.
8. Cleaning Products
Detergent pods are particularly attractive to kids, leading the Centers for Disease Control and Prevention (CDC) to declare them an emerging public health hazard due to an increasing number of poisoning cases each year.
Also, the entire cleaning product category is poorly regulated. Most products are available in 'fun' spray bottles, with strong dyes and scents that can attract children to play with them and even consume them. Store cleaning products in a locked cabinet, and contact poison control if you suspect your child has ingested such a product.
Whether you're expecting your first baby, are adding to your beautiful family, or are a grandparent, relative, or caretaker, now is the perfect time to put into action some simple steps to keep the baby safe. By following the guidelines given above, you can stay assured you are creating a safe environment for your baby to grow, learn, and play!
Also Read:
Things Parents Should Be Aware of While Putting a Car Seat on a Shopping Cart
Easy and Unique DIY Baby Gate Ideas
Easy and Effective Tips to Baby Proof Fireplace