Amazing Birthday Surprise Ideas for Your Wife That She Will Cherish Forever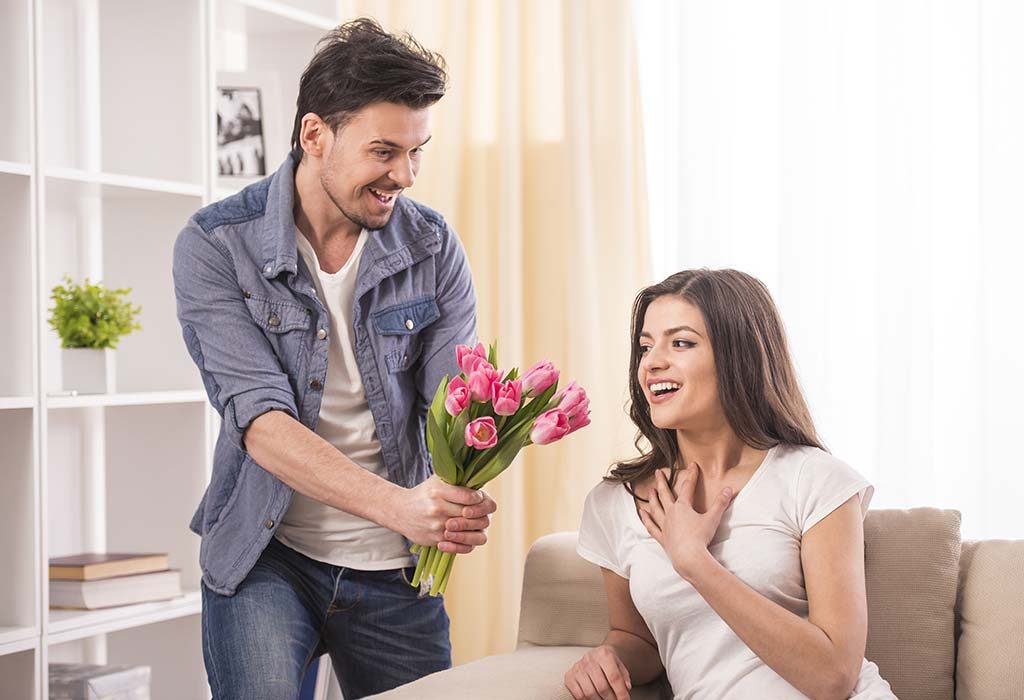 Your wife is always there for you, and if you have been with her for a long time now, then you might take her for granted. There will be no room for surprises but that does not mean you should not make her feel special, especially when it's her birthday. If her birthday is coming up, it's the perfect time for you to spice up the relationship and make her feel like the special woman she is. It can sometimes be quite difficult to come up with good ideas to celebrate your wife's birthday, but worry not, we have it covered for you.
Things to Keep in Mind While Planning Suprise for Wife's Birthday
Planning a birthday surprise for your wife is a thoughtful way to show your love and appreciation. Here are some general tips to keep in mind while planning a surprise for your wife's birthday:
1. Know Her Preferences
Pay attention to her likes, dislikes, and hobbies. What are her favorite activities, foods, and places? Tailor the surprise to her interests and preferences.
2. Plan in Advance
Start planning well in advance to ensure everything goes smoothly. This will give you time to make reservations, order gifts, and coordinate with friends and family.
3. Keep It a Secret
The element of surprise is crucial. Be discreet, and avoid any hints or clues that could give away the surprise. Enlist the help of trusted friends or family members to keep the secret.
4. Choose a Memorable Location
Select a venue or location that has sentimental value to both of you or choose a place that she has expressed a desire to visit.
5. Personalize the Celebration
Incorporate personal touches like custom decorations, a playlist of her favorite songs, or a slideshow of memorable moments together.
6. Plan Fun Activities
Organize activities or experiences that she enjoys. This could include a spa day, a hike, a movie night, or any other activity she loves.
7. Prepare Her Favorite Food
If she has a favorite dish or type of cuisine, consider preparing it for her at home or making reservations at a restaurant that serves it.
8. Get a Thoughtful Gift
Select a thoughtful and meaningful gift that shows you know her well. It doesn't have to be expensive, but it should convey your love and appreciation.
9. Involve Friends and Family
Consider involving close friends and family to make the surprise even more special. They can help with preparations, or you can plan a get-together with loved ones.
10. Aftercare
After the surprise, spend quality time together, and make her feel loved and cherished. Offer affection, kind words, and a heartfelt birthday wish.
Ideas to Surprise Your Wife on Her Birthday
Here are some ideas for you to celebrate your wife's birthday.
1. Plan an Adventurous Trip
If you both have the time, take her on a trip someplace nice where the two of you can go sightseeing, or do something exciting such as bungee jumping, paragliding or other exciting things. It is sure to give her an adrenaline rush, making her feel special and give her a birthday surprise she will never forget.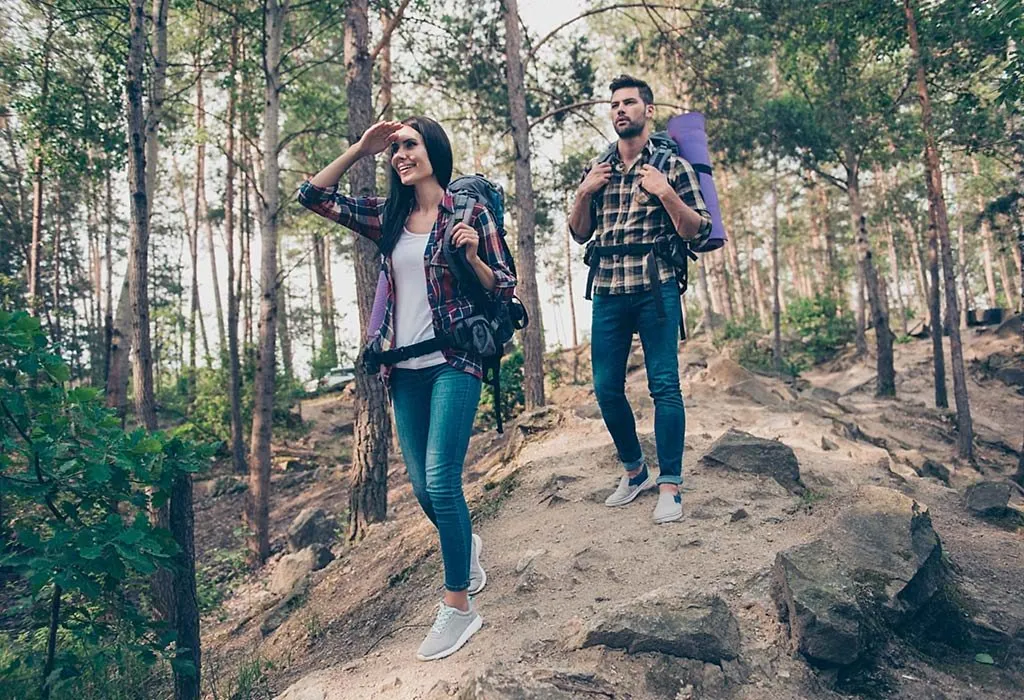 2. Write Her a Love Letter
Women are sensitive and enjoy things that are romantic and have sentimental value. If you take the time to write down your feelings on paper for her, it will make her feel super special. Write a letter to her, telling her what she means to you and what you love the most about her. Oh! She will be emotional, and happy, and love you even more.
3. Do Her Chores
Yes, you may have a busy schedule but taking out time for your wife in that busy schedule can make her feel happy. To make your wife feel special, try doing her errands and chores for the day so that she does not have to. She will feel like a queen, and you will have given her some time to really rest and feel special.
4. Bed of Roses
This one is great if you are looking for romantic birthday surprise ideas for your wife. When your wife is out of the house, deck up your bedroom with candles and fairy lights. Put some rose petals on the bed, get a bottle of champagne, and fill some bowls with strawberries, whipped cream and chocolate fondant. Don't forget to play some soft and romantic music and see the delight on her face when she walks in.
5. Cook for Her
You may not be the best cook in the world, but if you take the trouble to cook for her, not only will she be surprised and very impressed, but she will definitely feel exceptional. It need not be a complicated meal, but even a simple one will make her happy and will touch her heart.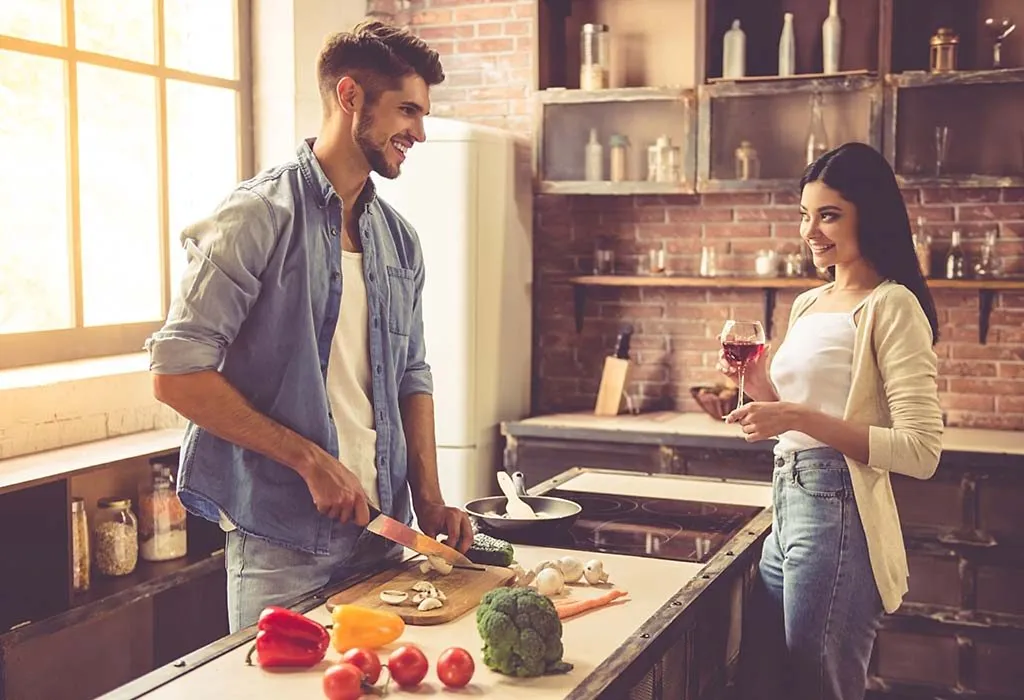 6. Write Love Notes
Write love notes and leave them in your wife's purse or handbag. You can even drop them in her shoes. She will find them at random moments throughout the day and bring a smile to her face. In the age of text messages and technology, love notes are old school, but more romantic.
7. Buy Little Gifts for Her
A great way to surprise your wife is by giving her a few small gifts throughout the day instead of one big gift. Women love little, cute things, and if your wife shows an interest in pretty cute things, it's time you get her several small gifts. She will love being presented with something to unwrap every few hours and knowing that you put so much thought into it. Surprising her every hour of the day with a gift will really make her as happy as a child on Christmas morning and will keep her guessing and in anticipation all day when she realises she is getting a present every hour.
8. Spa Day
Women love getting pampered, and there is nothing better than giving her a spa coupon as a gift. Gift her a day at a spa where she will be pampered in luxury. A full body massage, manicure, pedicure and even a hair spa will help her unwind and feel like a queen. If you can throw in a deal where she can take a girlfriend along with her, it will make her feel even better since she will have someone to share in her girlish excitement.
9. Breakfast in Bed
Sometimes celebrating at home is a great way to go and if you are looking for birthday surprise ideas for your wife at home, this one is just perfect for you. Imagine waking your wife up with a delicious breakfast in bed that you have made yourself. She will be able to recline in bed and enjoy her meal with the man she loves, just like every queen should be able to. Don't forget to keep a bouquet of her favourite flowers next to her breakfast.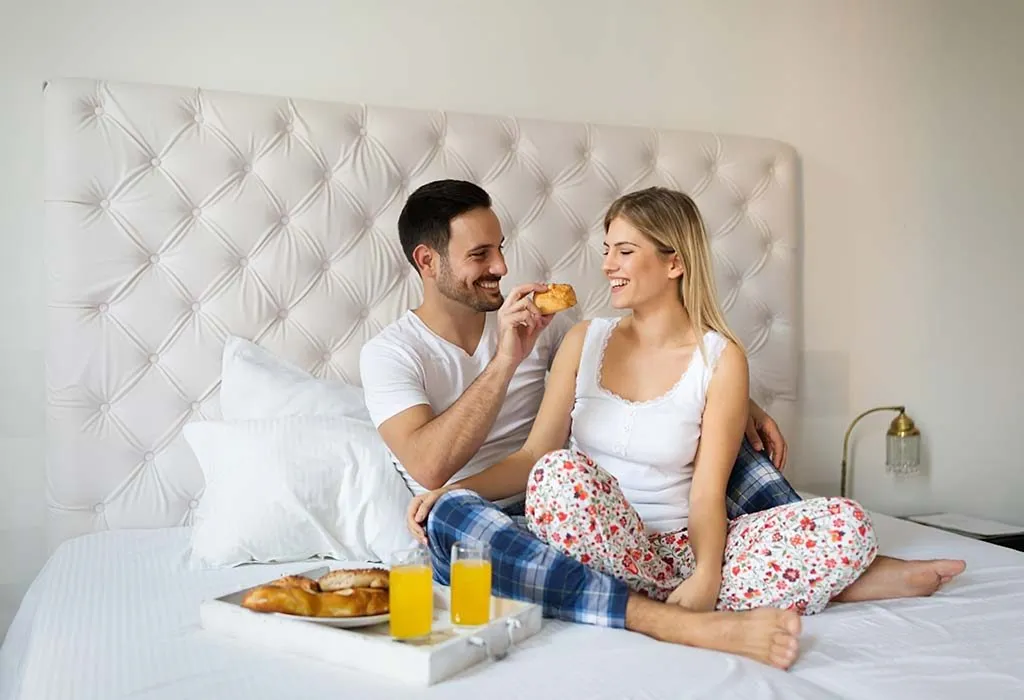 10. Surprise Party
Everybody loves surprises and most likely, your wife will too. Not only that, but everyone deserves to have a special surprise party at some time in their lives. Make sure to get everything ready while your wife is at work, or if she has the day off, then make plans with her sister, mother or girlfriend to take her out so that you can get everything set up. Make sure that you have a few friends helping out so that you can get the house decorated, pick up the cake and make sure that the food is ready by the time she gets home. If you want to up the surprise quotient, you can pretend to have forgotten her birthday entirely so that she doesn't suspect that you have anything planned for the day.
11. Personalized Photo Album
Compile a photo album with pictures showcasing your beautiful memories together. Add captions and messages, making it a touching and personal gift that she can cherish forever.
12. Plan a Movie Night
Set up a cozy movie night at home or arrange a private screening of her favorite movie at a local cinema. Don't forget the popcorn and her favorite snacks.
13. Plan a Scavenger Hunt
Create a scavenger hunt leading her to different locations that hold sentimental value for both of you. Each stop can have a small gift or a clue for the next location.
14. Arrange a Professional Photoshoot
Book a professional photographer for a surprise photoshoot to capture beautiful moments of her on her special day. Choose a location she loves or make it a surprise location.
15. Plan a Romantic Picnic
Organize a picnic at a scenic location, complete with a basket of her favorite snacks, drinks, and a blanket. Enjoy the day together surrounded by nature.
16. Organize a Surprise Virtual Gathering
Plan a virtual gathering with her friends and family who may not be able to physically attend. Use a video conferencing platform for a surprise birthday party with loved ones.
17. Create a Memory Jar
Start a memory jar together, where both of you write down memorable moments throughout the year. Open it on her birthday and reminisce about the beautiful times you've shared.
18. Arrange a Dance Night
If your wife loves dancing, arrange a surprise dance night with a playlist of her favorite songs. Clear some space at home, dim the lights, and dance the night away.
19. Plan a Weekend Getaway
If possible, plan a surprise weekend getaway to a place she's always wanted to visit. It could be a quaint bed and breakfast or a luxurious resort.
20. Write a Poem or Song
If you have a talent for writing, compose a heartfelt poem or song dedicated to your wife. Perform or recite it to her, showing your love and creativity.
Romantic Ways to Celebrate Your Wife's Special Day Online
Celebrating your wife's special day online can be just as romantic and memorable as in-person celebrations, especially when distance or circumstances prevent physical gatherings. In this digital age, there are numerous creative ways to make her feel loved and cherished. Here are five romantic online birthday plans for your wife:
1. Virtual Date Night
Plan a virtual date night with your wife. Choose a movie to watch together on a streaming platform and synchronize the start time. After the movie, you can enjoy a virtual dinner date, complete with her favorite meal and a bottle of wine. Use video conferencing to create a cozy atmosphere and have a meaningful conversation.
2. Online Gift Exchange
Surprise each other with thoughtful online gifts. You can shop for a gift that she's been wanting, or better yet, create a personalized digital gift like a video message expressing your love or a virtual scrapbook of your memories together. Unwrap your gifts together on a video call to share the excitement.
3. Virtual Getaway
Plan a virtual getaway to a dream destination. Use online resources like 360-degree virtual tours, travel blogs, or YouTube videos to explore the location together. As you virtually travel, reminisce about your own past trips or discuss future travel plans. This can be a fun and romantic way to bond.
4. Online Dance Together
Host an online dance session with your wife. Choose her favorite romantic songs and dance together via video call. You don't need to be a professional dancer; the goal is to have fun, enjoy the music, and share an intimate moment. Dancing together can be a deeply romantic and memorable way to celebrate her special day online.
5. Online Love Letters
Write a series of online love letters to your wife. Each letter can be sent to her at different times throughout the day, building anticipation. In these letters, express your love, appreciation, and hopes for the future. Finish the day with a heartfelt video call or message to make her birthday unforgettable.
FAQs
1. Should You Invite Friends and Family to Your Wife's Birthday Suprise?
It depends on your wife's preferences. If she enjoys spending time with friends and family, consider inviting them to make the celebration more special. However, if she prefers a more intimate celebration, keep it limited to just the two of you or a select few.
2. How Can I Personalize My Wife's Birthday Celebration to Make Her Feel Special?
Personalization is key. Tailor the celebration to her interests and preferences. Choose her favorite activities, food, and gifts. Write a heartfelt letter, plan a surprise related to her passions, or create a unique experience that reflects her personality.
3. What Are Some Adventurous Activities That Can Be Planned for Wife's Birthday?
Consider activities like bungee jumping, paragliding, hiking, hot air balloon rides, or even a romantic weekend getaway to a destination known for adventure. Choose activities that align with her sense of adventure and thrill.
4. How Can You Involve Your Kids in Planning Wife's Birthday Surprise?
Depending on their age, kids can be involved in different ways. They can create homemade cards, help with decorating, or even assist in preparing a special meal or breakfast in bed. You can also engage them in making a special video message or art to surprise their mother.
Whatever you do, your wife is sure to love it because she will know how hard you have worked to make her feel special. Though you may be the type to celebrate your wife every day by showing and telling her how much you love her, her birthday is the day to really pull out all the stops and make her feel like a queen.
Also Read:
Love Messages and Quotes for Wife
Long Distance Birthday Wishes for Wife
Birthday Wishes for Wife On Her Special Day
Beautiful Birthday Poems to Surprise Your Wife