How Much Does a Home Birth Cost in the US?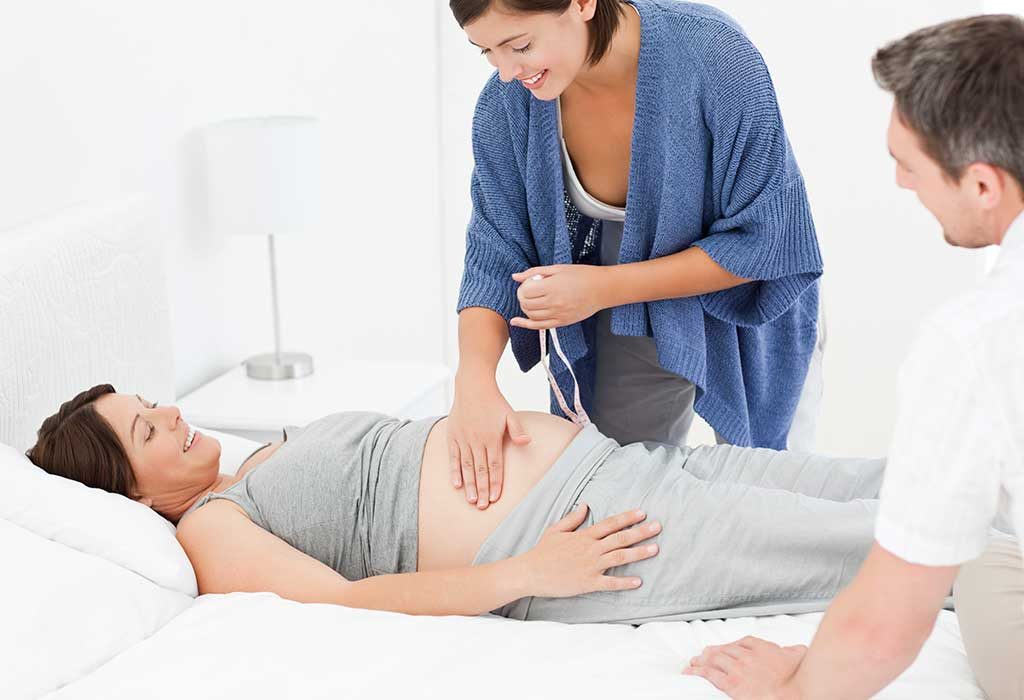 Many women are opting for home births because of the desire to give birth in a more familiar and comfortable setting without medical intervention, be in control of the birthing process and lower cost, amongst many other reasons. Well, if you are planning for a home birth and wish to know more about the financial aspect of the procedure, this post will help you to get a more comprehensive insight into the topic!
Steps to Determine – How Much Would Home Birth Actually Cost?
The average cost of home birth is the US can range anywhere from 3000 USD TO 6000 USD and this usually covers the cost of a private midwife too! In case, you have an insurance plan in place, the cost may get partly covered. If you have access to any medical expenses rebate, which can be a part of your tax assessment, you can claim the home cost in that too!
If you plan to hire a midwife with a Medicare provider number, you can avail a rebate of approximately 1000 to 1800 USD for the care provided by her during the pregnancy and post the birth. However, it may not include the birth.
If you opt for a private midwife, make sure you check the details about the fees in detail. In some cases, there may be a different midwife who may come to assist during the birth and may charge separately for that.
There are some birthing centres and hospitals that offer the facility of Medicare-funded home birth option to some pregnant women. The home birth price for such an arrangement can be anywhere from 0 to 1500 USD.
Does a Health Insurance Plan Cover Home Birth?
Check the following health insurance points before opting for home birth:
Make sure you call up your insurance agent to help you in clarifying your health insurance policy.
Ask your agent or look at whether or not home birth is covered in your insurance plan.
Only 21 states in the United States cover home births as a part of their health insurance plans. Check whether or not your state falls in that list.
Finding Trained and Certified Health Care Providers to Assist Home Birth
Look for the following things in your health care provider:
Find a certified nurse-midwife or CNM, a trained or certified direct-entry midwife or CPM, or look for an obstetrician with substantial home birth experience.
Make sure the health care providers have skills, training and required equipment if some need may arise, such as helping the baby to breathe.
Check that they should bring all the required and basic birthing equipment, such as the fetal Doppler, stethoscope, IV supplies, blood pressure cuff, portable oxygen tank, emergency medications, etc.
Most midwives charge flat rates that can range anywhere from 3000 USD to 9000 USD, and the cost of a midwife birth at home usually covers most of the prenatal and postnatal care but may not include birth supplies, cost of labs, ultrasounds, etc.

Understanding if a Home Birth With a Midwife is Right for You
If you have a low-risk pregnancy and are a healthy pregnant woman, you may think of this option. Homebirth may not be a feasible and viable solution for all women. Some pregnancies may begin as low-risk pregnancies but may turn into high-risk pregnancies. Such women should plan for hospital deliveries and this means that if the situation arises, they should be open to accepting changes in their birthing plans. Here are some reasons why you should consider having a hospital delivery:
Planning for Home Birth Additional Expenses
Your midwife may handover the list of supplies that you will be requiring, apart from standard cleaning supplies. Here are some additional expenses that you will be required to make:
Someone to take care of the newborn: You can hire a professional to help you in taking care of your newborn after birth. Also, known as a postpartum doula, such professionals help the families post the birth of the baby and usually charge on an hourly basis. The service cost of such professionals can range anywhere from 25 USD to 65 USD per hour.
Babysitter for other kids: If you have other younger kids or kids to look after, you may need a babysitter for them while you are busy in the birthing process. Though most midwives may allow kids to be with the mother, sometimes, the kids may not be allowed to take into consideration the mother's or the unborn baby's safety in mind.
Birthing kits: These kits usually include birthing apparatus such as sterile gloves, cord clamps, plastic-backed pads, mesh underwear, and other such kinds of medical supplies.
Choosing a Supportive Pediatrician
Here's how to choose a supportive paediatrician for home birth:
You can ask your midwife to refer or recommend a reputed paediatrician that she may have worked with before
Make sure you meet the paediatrician and talk about your requirements well in advance.
Book an appointment with the paediatrician within 24 hours of the birth of your baby and one more visit after 48 hours of the first visit.
Your paediatrician will help you with all hearing screening and all the required vaccines for your newborn baby.
What Costs Can Occur if There is an Emergency Home Birth?
Sometimes, planned home births may turn into hospital births due to various reasons and it is way more common than you can imagine. Some of the reasons may include prolonged labour, need for epidural, fetal distress, etc. among many other such problems. In situations like this, you may have to incur the cost of the emergency room, ambulance, postnatal unit, the labour and the delivery fee, etc.
If you are opting for a home birth, do keep in mind that it may come out cheaper than the birthing centre or hospital delivery but you will also be incurring the cost of the midwife. Make sure you talk to your midwife about the limitations and laws on home births that may affect your insurance policy. It will be viable to chalk out a plan, in case of any emergency that may require you to get transferred to the hospital.
There are a greater number of families that are considering various options where they can have their babies. If you are planning to opt for a home birth, make sure you plan it well so that you may not end up spending more than you had imagined. Also, the safety of the mother and baby should be the prime concern when you consider a home birth!
Also Read:
Effective Tips for Giving Birth Alone at Home
How to Give Birth To a Baby at Home
Stages of Labour & Childbirth