10 Creative Gift Ideas for Ganesh Chaturthi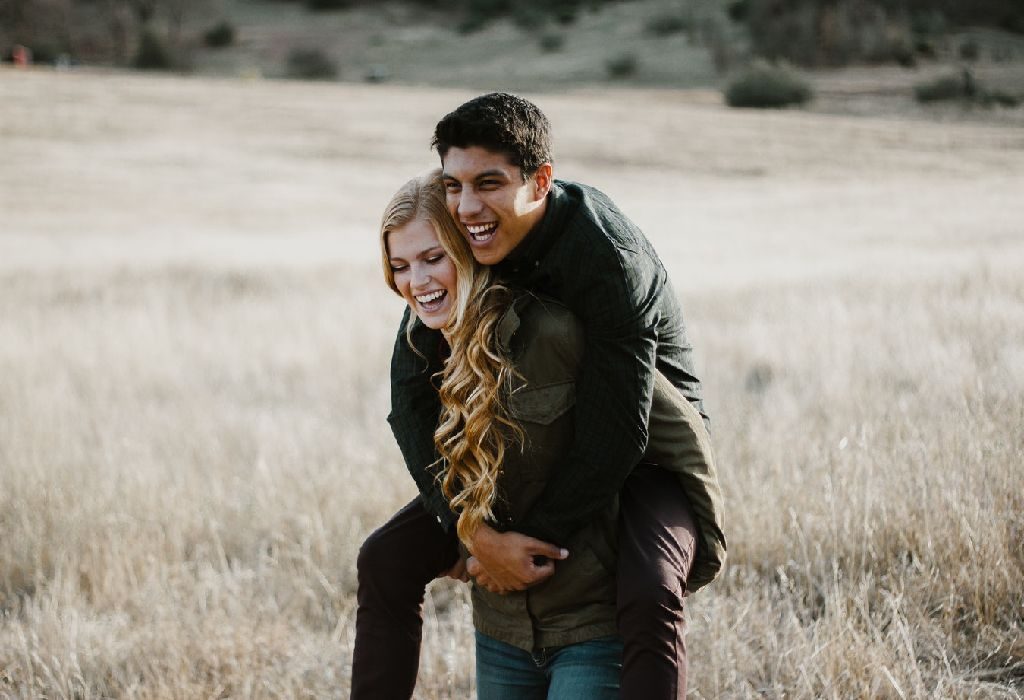 In this Article
Every year, Ganesh Chaturthi is celebrated with great fervour, especially in Maharashtra, and this year it falls on September 19th. Did you know that Ganesha has a special soft spot in his heart for children? We say this is the perfect time to get together with your kids and exchange gifts of love and fortune!
Of the various gift ideas for Ganesh Chaturthi, two basic themes work the best – festivity and sweets. Lord Ganesha enjoys mithaai (particularly modak) tremendously, and as for festivity, he is already gearing up for Diwali coming up in November! You can thus consider some of these Ganesh Chaturthi gifts to light up the faces around you.
What to Gift on Ganesh Chaturthi?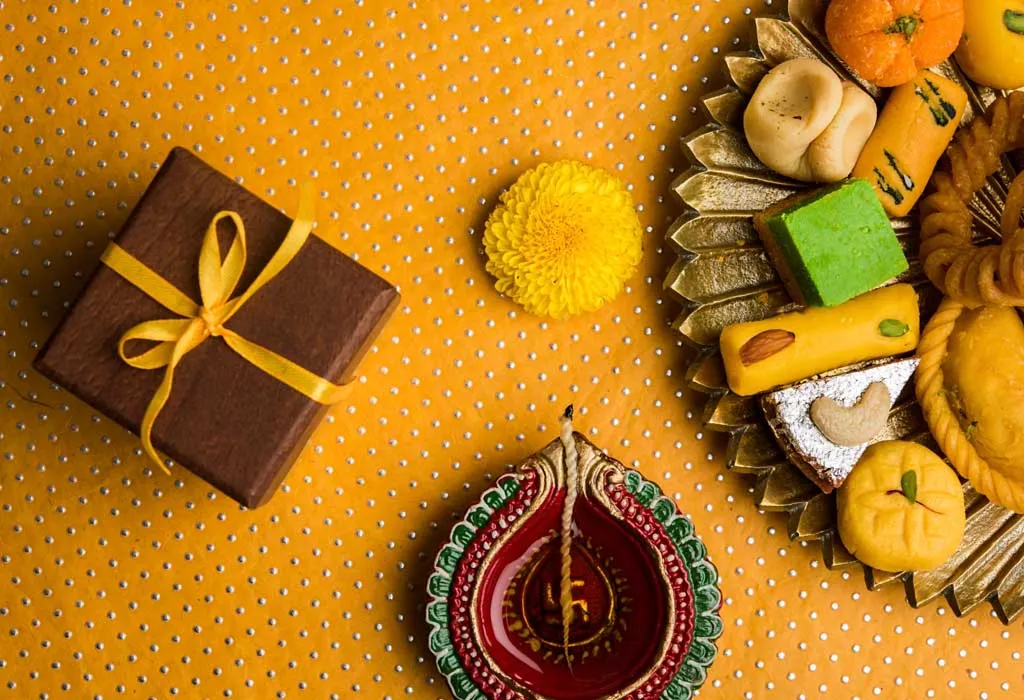 1. Traditional Ganesha Idol
Are you planning to perform Ganesh Puja at home? After a series of festive days, the day of the immersion is really poignant. Why not gift your loved ones a cute mini idol of Ganesha that they can always keep with themselves? After all, My Friend Ganesha is said to destroy all obstacles in your path; he is called "Vinayak" for a reason!
2. Items for Pooja
This is one of the best Ganesh Chaturthi gifts for people who have brought Bappa home either for the full 10 days or less. There is a wide variety of stuff to pick from – diyas, incense holders, pooja thalis, bells or panch-batti diyas. The best part is that these items can also be used for the upcoming Diwali or for other household poojas too.
3. Homemade Modak
This festival isn't complete without lots of modaks! You can make them at home or buy the many varieties (chocolate, paneer, mawa) in the market. The story goes that one day, Shiva and Parvati had visitors who presented them a divine modak. Whoever ate it would become an expert in the arts and sciences. Confused between her sons Ganesha and Kartik, Parvati promised the modak to the true depictor of sincerity. While Kartik went touring to spiritual places, Ganesha simply went around his parents! An overjoyed Parvati gave him the modak and he has loved it ever since.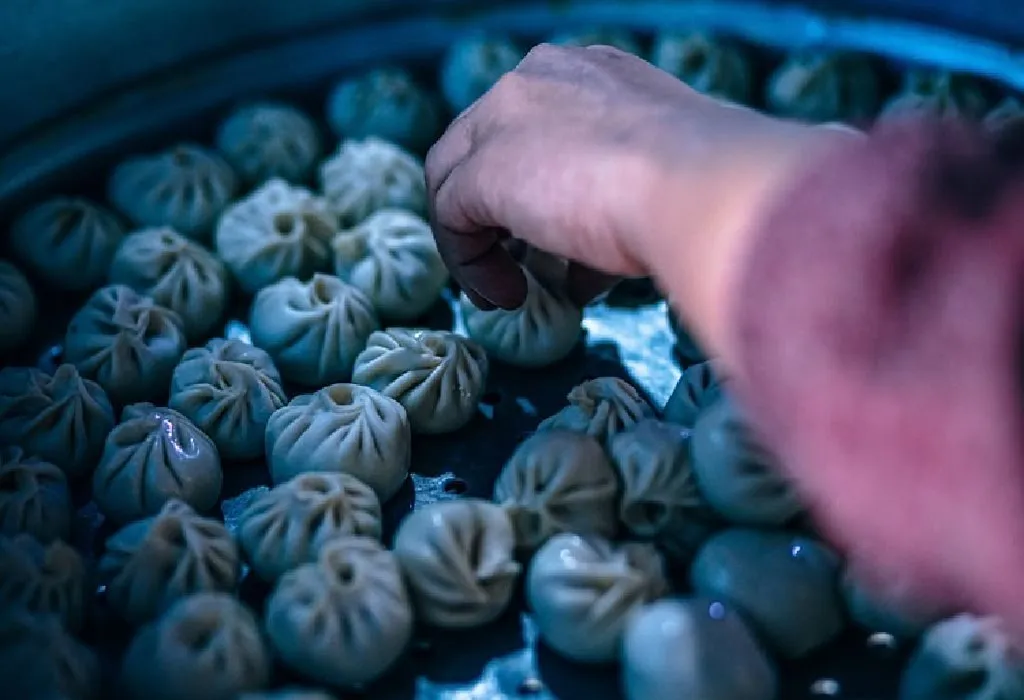 4. Assorted Gifts
If you're looking to get even more creative, why not build your own Ganesh Chaturthi gift hamper with all things the recipient will love? You can put in a little Ganpati idol, a box of sweets (try laddoos), dry fruits, and a miniature Ganesh sinhasan/throne. Your children can even add their unique touch to the hamper with a "Ganpati Bappa Morya" placard.
5. Ganesha Wall Hangings
The cute Ganpati can really light up your living room wall or Puja room. A Ganesha-themed wall hanging is the perfect gift for your neighbours who will appreciate this addition to their home's festive décor. What's more, you can also get your kids busy with making one. Ask your little artists to draw a large Ganpati on canvas paper. Then back it up with cardboard, fit a ribbon through it and voila!
6. Savoury Chocolates
These work for every occasion – yes, Ganesh Chaturthi too! A beautiful box of nuts and raisins chocolates, dry fruits candies or good old chocolate modaks is sure to delight everyone in the family, irrespective of age. It is also the perfect way to bring a smile on Bappa's face. He, after all, loves all things sweet!
7. Home Decor
A Ganesha wind chime is a great and unique gift item to give to your loved ones, especially if someone has shifted to a new house. A beautiful wind chime will make for an exquisite gift piece that will not just lend an attractive feel to the house but will also add a touch of divinity.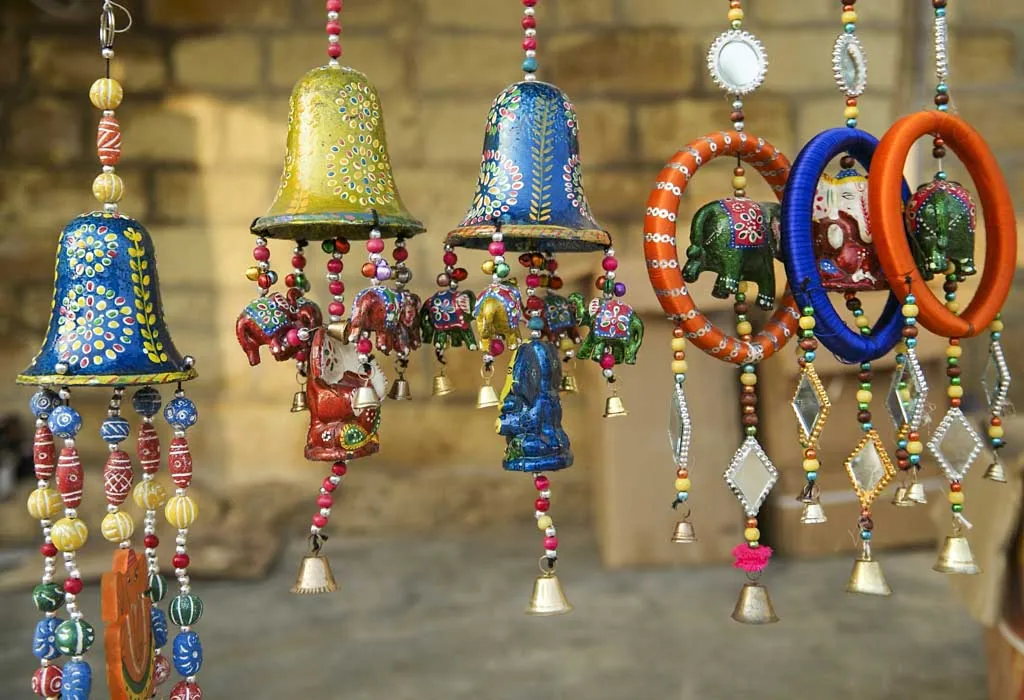 8. Ganesh Print Bags
Bags are one of the most useful gifts you can give someone. So why not gift it to people this Ganesh Chaturthi? People use a bag for almost everything like it is needed for things to be carried, keeping books, clothes and so much more. So a customised Ganesh print bag as it makes for an ideal gift for your dear ones.
9. Ganesha Jewelry
Jewelry pieces adorned with Lord Ganesha designs have been in vogue for years. Whether it's a pendant, a bracelet, or earrings, Ganesha-themed jewelry serves as a constant reminder of the deity's blessings. You can select from gold, silver, or even artificial jewelry, making it both a spiritual and stylish gift.
10. Ganesha-themed Stationery
For those who love writing or drawing, Ganesha-themed stationery is an inspiring gift. Notebooks with Ganesha covers, pens with Ganesha designs, or even bookmarks can be a delightful and practical present. They'll not only help the recipient stay organized but also keep Lord Ganesha's blessings close every time they use it.
This season, spread some love with your family and friends with these gift ideas for Ganesh Chaturthi. Introduce your children to the splendour of the Elephant God and say Ganpati Bappa Morya!
Also Read:
How to Decorate Home for Ganesh Chaturthi
Delicious Modak Recipes to Try during Ganesh Chaturthi
?>