55 Adorable Indian Baby Name Ideas by Kundali You'll Want To Use Immediately!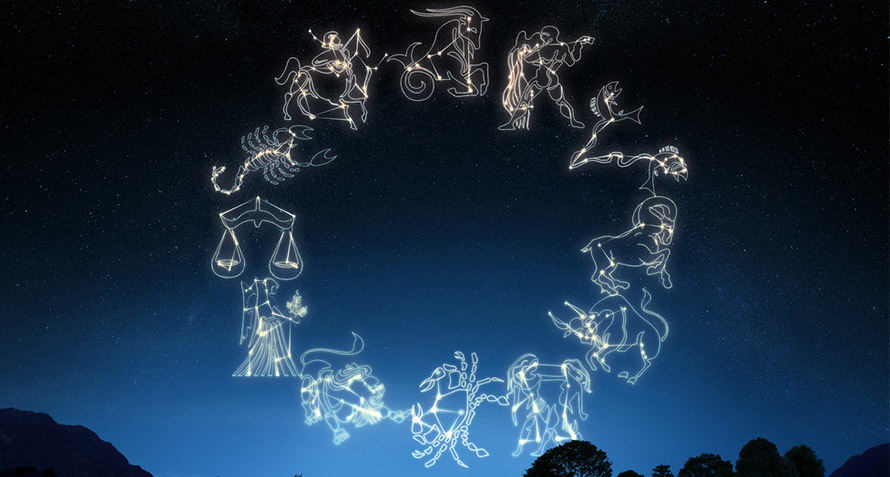 In this Article
Wondering what to name your baby, or whether the name you have chosen is a good fit for your baby's rashi? Here is our hand-picked list of cute baby names according to rashi, for both boys and girls!
We Indians have always been big on astrology. Being one of the earliest people to have understood the significance of and thereby studied astrology, we have a rich history of drawing birth-charts, marking the exact moment in time when an individual was born.
The birth-chart – or kundali, or patrika, as it is commonly known – is an elaborate document that records the exact position of the celestial bodies in our solar system, and their relative positions with each other, at the moment of the person's birth. These affect the child's life, and determine his specific traits.
Birth-charts continue to be used through life for different purposes, most typically for planning auspicious ceremonies such as janayu or thread ceremony, marriage, graha-pravesh, etc. However, probably the very first time that a kundali is consulted is to name the baby!
Baby Names According To Rashi
Each of the 12 rashis has their own letters which are regarded as 'shubh'; it is advised that babies be named accordingly. Here is a list of baby names – both boys and girls – according to their rashi, and their meaning.
Rashi

Letter

Names of Girls

Names of Boys

Mesh

L, A, I, E

Lasya – Dance of Goddess Parvati

Aanvi – bringer of Happiness

Ila – vitality

Ekata – unity

Lokesh – king of the people

Arnav – ocean

Inayat – God's grace

Eklavya – student of Dronacharya (from The Mahabharat)

Vrushabh

B, V, U

Bandish – a musical composition

Vasundhara – Mother Earth

Urvashi – conquerer of hearts

Bhaskar – Sun God

Varun – Rain God

Uday – Sunrise

Mithun

K, Ch

Kali – a flower bud

Chandani – stars, star-light

Keval – one and only

Chandan – Sandalwood

Karka

D, H

Divya – divine

Huma – bird of paradise

Dhruv – star

Harsha – happiness

Sinha

M, T

Manasvi – ruler of minds

Tapasya – discipline

Malhar – raga of rain

Tej – light

Kanya

P, N

Prerna – inspiration

Niharika – the admired one

Pulkit – happy, overjoyed

Nikhil – complete

Tula

R, T

Ragini – melody

Tabassum – the one with a sweet smile

Raghav – Lord Ram

Tejveer – the brave leader

Vrushchik

N, Y

Naina – the one with beautiful eyes

Yamini – night

Nabh – sky

Yogendra – God of Yoga; Lord Shiva

Dhanu

Bh, Dh

Bhairavi – the raga of dusk

Dhairya – the brave one

Bhushan – adornment

Dhaval – the fair one

Makar

Kh, J

Khoobi – the special one

Jidnyasa – the curious one

Khalid – immortal

Jiyaan – close to the heart

Kumbha

G, Sh, S

Gargi – a wise woman

Shama – burning candle

Saba – early morning breeze

Gaurav – prestige

Sh

Sachit – the one with a good conscience

Meen

D, Ch

Devi – Goddess

Chaitraa – born in the month of Chaitra

Deven – God

Chaitanya – consciousness, spirit
So, which of these names did you like best? Did you also/are planning to name your baby as per rashi? Do share your experiences in the comments below.
Happy Christening!