50 Funky Names for Boy and Girl Babies With Meanings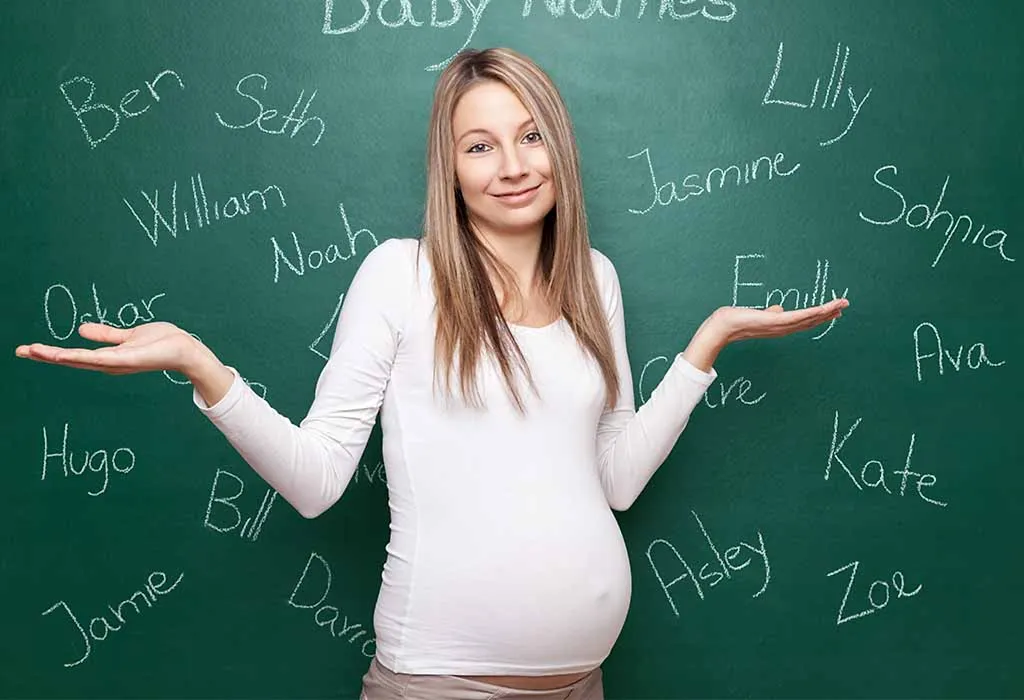 In this Article
Baby-names come in all forms and sizes. Some are cool, aesthetic, weird, regal, or even cool in their ways. However, any sensibly chosen name to suit your taste and your beloved child's personality also needs to have a good meaning. A baby name that's both cool and funky can be the right choice for the modern generation. Unique and adorable names that are easy to pronounce and have lucid spellings can help a baby stand out in the crowd. Regardless of what imagery comes to mind, every baby deserves a name from our cool baby names list.
Whether you're a fan of old-school classics or swanky names, creatively chosen names with a hip appeal can surely spice things up for a super-chilled-out kid. Parents who would like to give their baby the best name in the world can choose a funky moniker with an extra splash of spunk and style to become unforgettable in their way. These short funky boy names are mischievous, delightfully attractive, and never fall out of the popular baby-naming chart. You can take inspiration from the names of notable figures who have been influential icons and trendsetters of their times. Parents looking for more swag-tactic funky baby names for their little bundle of joy can refer to the list below.
Funky Names for Boys
Funky boy's names have the most trend-worthy appeal that can make your child a trailblazer in every sense of the word.
Here is a comprehensive list of aesthetic names for boys full of goodness that can uphold their innocence and pure nature.
1. Ajax
Extracted from the famous novel of Shakespeare, Ajax symbolizes The History of Troilus and Cressida'.
2. Archie
This English name means 'bold prince.'
3. Beckett
Beckett means "beehive, little brook, or bee cottage" in English and Irish.
4. Cameron
This Scottish surname means "crooked nose."
5. Chance
This English baby name emphasizes 'good luck or good fortune.'
6. Diaz
Derived from Latin, Diaz means "days" in Spanish.
7. Enzo
Originating in Teutonic culture, Enzo signifies 'One who rules the estate.'
8. Falcon
Falcon refers to 'a bird' in English.
9. Gabriel
Gabriel means 'God's bravest man' in Hebrew.
10. Gene
Gene means 'of noble descent' in Greek.
11. Gunner
This Swedish baby name means 'battle strong.'
12. Hudson
Hudson means 'Hugh's son' in English.
13. Jamison
Jamison means 'Supplanter' in English.
14. Lincoln
This Celtic baby name signifies 'From the settlement by the pool.'
15. Maximus
This traditional Latin baby boy name signifies the most significance.
16. Milo
This boy's name of German origin means "soldier or merciful."
17. Nixon
This unique-sounding English name means 'victory of the people.
18. Neo
Neo is a boy's name of Latin origin, meaning "new or gift."
19. Noah
Noah means 'rest' or 'repose' in Hebrew.
20. Orion
Originating from Greek culture, Orion symbolizes rising in the sky.
21. Porter
This French baby name signifies 'Gatekeeper.'
22. Quinton
This name of Latin origin means 'Born fifth.'
23. Ryland
This Irish baby boy's name signifies 'Island meadow.'
24. Smith
This popular English baby name signifies 'Tradesman.'
25. Thorn
Derived from Old English and Old Norse, this topographic name refers to 'someone who lived by a thorn bush or hedge.
Funky Names for Girls
Constantly pushing barriers and using coolness as a form of liberation, Funky girl names can sound unusually fashionable and edgy enough to be worth remembering—and celebrating.
1. Adira
In Hebrew, this simple, stylish, and exotic name for your baby girl means 'strong, noble, and powerful.'
2. Candie
Derived from Spanish origin, Candie signifies 'bright or glowing light.'
3. Darcia
This French baby name means 'dark.'
4. Fiona
This famous Scottish baby name means 'Fair.'
5. Georgia
Georgia means 'farming woman' in Greek.
6. Greta
This name of Greek origin means 'pearl.'
7. Gwyneth
Gwyneth means 'happy woman' in Welsh.
8. Gabrielle
Derived from Hebrew origin, Gabrille means 'God's bravest woman.'
9. Gracie
Latin means 'graceful woman.'
10. Keely
Originating from Irish culture, this sweet name for your baby girl means 'beautiful.'
11. Lillia
This flower name of Latin origin means "lilies."
12. Lilac
Derived from Latin origin, Lilac means 'Bluish Purple Color' or a specific Flower.'
13. Lupe
Lupe is a Spanish name derived from Guadalupe, a combination of elements' wadi' meaning 'valley, river' and 'lupus,' meaning 'wolf.'
14. Mika
This girl's name of Hungarian, Japanese, Russian origin means "beautiful fragrance."
15. Nova
Nova means "new," originating from the Latin word "novus."
16. Olivia
Derived from Latin origin, Olivia means "olive" or "olive tree."
17. Opal
Derived from the Sanskrit upala, meaning 'jewel,' this feminine given name stems from the name of the gemstone opal.
18. Penelope
Derived from Greek origin, Penelope means "weaver."
19. Poppy
This girl's name of Latin origin means "red flower."
20. Rose
Rose refers to the flower rose. It also means "famous type" in Old English.
21. Ruby
This feminine given name is the name of the gemstone ruby, which comes from the Latin ruber, meaning 'red.'
22. Stella
This exotic name of Latin and Italian origin means "celestial star."
23. Violet
This lovely English name of Latin origin evokes nature's beauty, grace, and power and means' purple.'
24. Willa
Willa means 'will helmet' or 'protection' in German.
25. Zara
Among the multiple different origins of this girl's name is a variation of Zahrah, which means "radiance." It also means a "blooming flower according to its Arabic origin.
Among the popular baby names that rule the ever-changing world of top trending names, funky names are offbeat, unconventional, and have a quaint or unpretentious charm. Being funky can be flattering as it represents an attitude. Funky names can mean both extremely good and brazen, and they can be a double-edged descriptor that gives your child a bold character who can rise against challenges. Nevertheless, funky names can mean different or strange but generate interest among peers.