50 Adorable Kids Quotes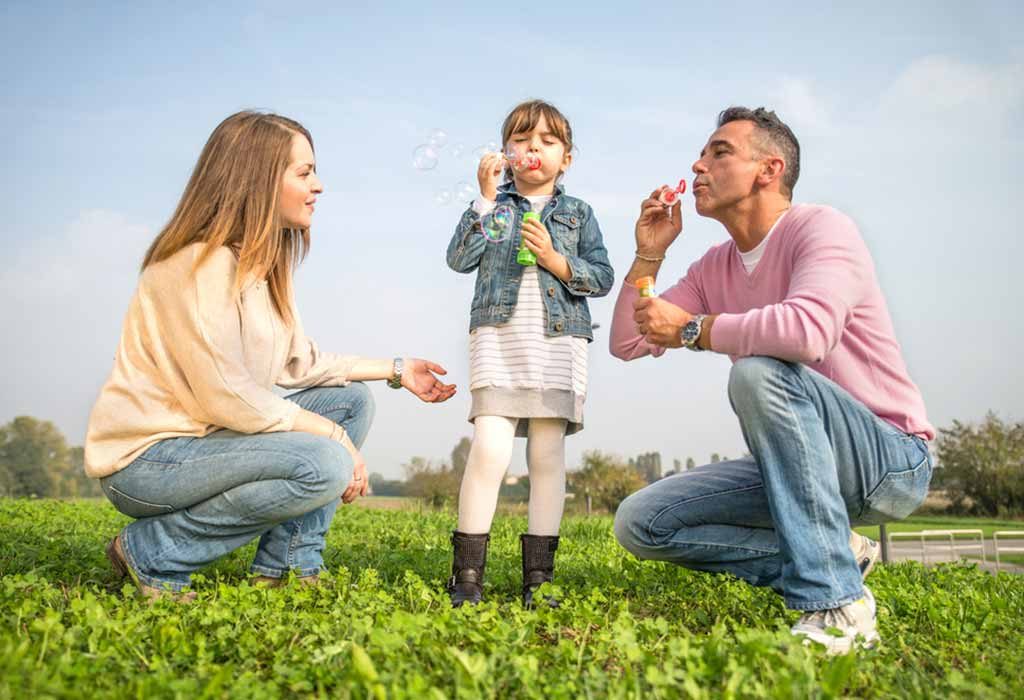 In this Article
A loving and caring parent creates a loving child. All parents and children share a unique bond that is beyond anything in the world. Words may fell short of describing the immense love felt. There are several famous sayings about children, as you bound your children with unconditional love. But when life hits, they need to be on their own. It is essential to teach kids that obstacles are a part of life; they need to surpass them to succeed.
If you are looking for some cute kids quotes for your baby's upcoming birthday or thinking of writing a personalised note, these thoughtful words will make kids realize how special they are for their parents. The quotations are very true and have come out of the experiences of famous people. They are not only inspirational but also they describe kids perfectly.
Here we have picked out some of the best quotes about little boys and girls, which you might definitely relate to. Find a beautiful quote from the following collection for your kid that perfectly defines your bond.
Popular Quotes About Children
There are several popular saying for kids, raising kids quotes, and many more. They look great on a birthday card or a scrapbook, which resembles the care and understanding that parents want to give their children at an early age. It is rightly said if we want to change society, it needs to begin with children. A man grows with the values he learns in his childhood. These quotes have great advice and messages for kids.
Like adults, children also get cranky and irritated, which needs to be handled with utmost care. Children are sensitive, and situations like these only test patience of parents. Read some of these thoughtful and funny quotes about children, based on the circumstances that every parent must have experienced. Here we have included 50 adorable quotes for kids that are perfect for any occasion. Just pick out your favourite quote and share a special message with your children.
"Each day of our lives, we make deposits in the memory banks of our children." — Charles R. Swindoll.
"Adults are just outdated children." — Dr Seuss.
"Children must be taught how to think, not what to think." — Margaret Mead.
"Children are not things to be moulded, but are people to be unfolded." — Jess Lair.
"Children have never been very good at listening to their elders, but they have never failed to imitate them." — James Baldwin.
"A child is a beam of sunlight from the Infinite and Eternal, with possibilities of virtue and vice, but as yet unstained." — Lyman Abbott.
"You have to love your children unselfishly. That is hard. But it is the only way." — Barbara Bush
"Children see magic because they look for it." — Christopher Moore.
"Every child comes with the message that God is not yet discouraged of man." — Rabindranath Tagore.
"A person's a person, no matter how small." — Dr Seuss.
"Children are like wet cement whatever falls on them makes an impression." — Haim Ginott.
"Hugs can do great amounts of good, especially for children." – Princess Diana.
"I have found the best way to give advice to your children is to find out what they want and then advise them to do it." – Harry S. Truman.
"If you want your children to be intelligent, read them fairy tales. If you want them to be more intelligent, read them more fairy tales." – Albert Einstein.
"There can be no keener revelation of a society's soul than the way in which it treats its children." — Nelson Mandela.
"It is easier to build strong children than to repair broken men." — Frederick Douglass.
"I continue to believe that if children are given the necessary tools to succeed, they will succeed beyond their wildest dreams." – David Vitter.
"Our heritage and ideals, our code and standards – the things we live by and teach our children – are preserved or diminished by how freely we exchange ideas and feelings." – Walt Disney.
"Old men can make war, but it is children who will make history." – Ray Merritt.
"Children aren't colouring books. You don't get to fill them with your favourite colours." — Khaled Hosseini.
"The greatest gifts you can give your children are the roots of responsibility and the wings of independence." — Denis Waitley.
"Don't worry that children never listen to you; worry that they are always watching you." – Robert Fulghum.
"Children are the hands by which we take hold of heaven." — Henry Ward Beecher.
"To me, there is no picture so beautiful as smiling, bright-eyed, happy children; no music so sweet as their clear and ringing laughter." – P.T. Barnum.
"A mother understands what a child does not say." – Jewish proverb.

"Children are likely to live up to what you believe of them." — Lady Bird Johnson.
"Every child you encounter is a divine appointment." — Wess Stafford,
"No one has yet realized the wealth of sympathy, kindness, and generosity hidden in the soul of a child. The effort of every true education should be to unlock that treasure." — Emma Goldman.
"Children seldom misquote. In fact, they usually repeat word for word what you shouldn't have said." – Unknown.
"Children are not only innocent and curious but also optimistic, joyful and essentially happy. They are, in short, everything adults wish they could be." — Carolyn Haywood.
"Children are not a zoo of entertainingly exotic creatures, but an array of mirrors in which the human predicament leaps out at us." — John Updike.
"Children find everything in nothing; men find nothing in everything." — Giacomo Leopardi.
"Play is often talked about as if it were a relief from serious learning. But for children, play is serious learning. Play is really the work of childhood." — Fred Rogers.
"If we are to teach real peace in this world, and if we are to carry on a real war against war, we shall have to begin with the children." — Mahatma Gandhi.
"If you want children to keep their feet on the ground, put some responsibility on their shoulders." — Abigail Van Buren.
"Your children need your presence more than your presents."- Jesse Jackson.
"Cleaning your house while your kids are still growing up is like shoveling the sidewalk before it stops snowing." – Phyllis Diller.
"You can learn many things from children. How much patience you have, for instance." — Franklin P. Jones
"We worry about what a child will become tomorrow, yet we forget that he is someone today." — Stacia Tauscher.
"While we try to teach our children all about life, Our children teach us what life is all about." – Angela Schwindt.
"Children are great imitators. So give them something great to imitate." — Anonymous.
"There are no seven wonders of the world in the eyes of a child. There are seven million." — Walt Streightiff.
"Pretty much all the honest truth-telling there is in the world is done by children." — Oliver Wendell Holmes.
"The soul is healed by being with children." – Fyodor Dostoevsky
"Children need models rather than critics." — Joseph Joubert.
"Don't handicap your children by making their lives easy." — Robert A. Heinlein.
"The greatest legacy one can pass on to one's children and grandchildren is not money or other material things accumulated in one's life, but rather a legacy of character and faith." — Billy Graham.
"Children are a great comfort to us in our old age, and they help us reach it faster too." – Unknown.
"It's not about what you tell your children, but how you show them how to live life." – Jada Pinkett Smith.
"Having a parent who listens, creates a child who believes he or she has a voice that matters in this world." -Rachel Macy Stafford.
Children are sensitive, and so they need to be moulded with the right values and thoughts. It is a rightful duty of a parent to inspire their kids toward kindness and empathy. Parenting is not an easy job to do; it has its own hurdles and limitations. With time and patience, you will learn to tackle these hardships and give your child the best childhood. These inspiring quotes are encouraging for parents and children as well.
Also Read:
Exciting Friendship Quotes for Children
Kindness Quotes For Children
Top Inspirational & Motivational Quotes for Kids