5 Edible Finger Paint Recipes for your Toddler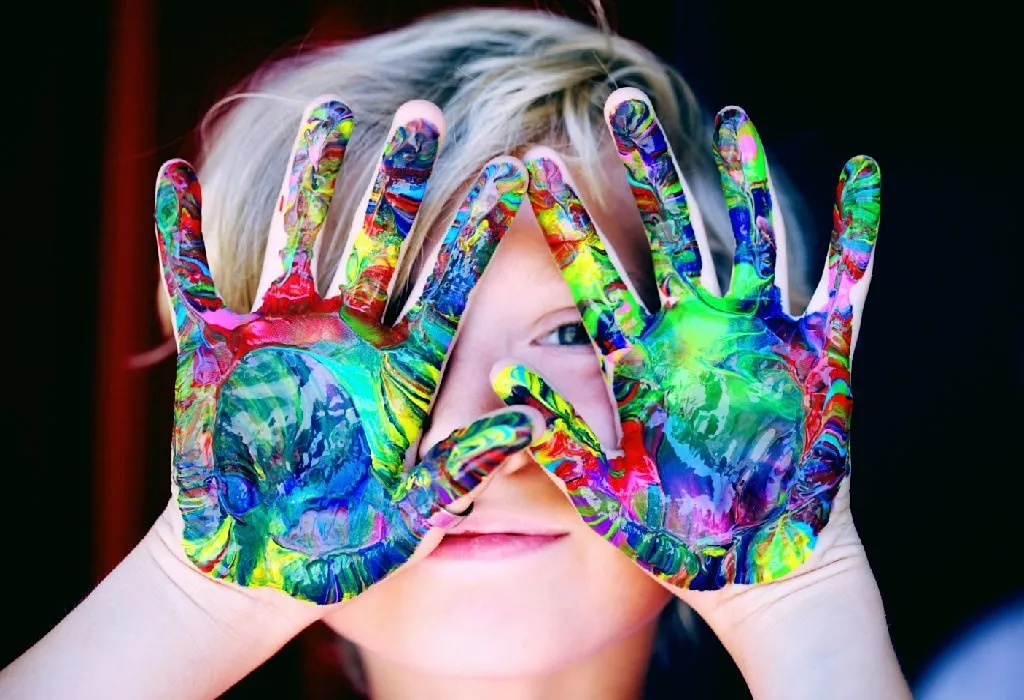 In this Article
Finger paints are perfect for toddlers and help unleash their creativity. All your toddler needs is non-toxic paint and a canvas. Learn how to make edible finger paint recipes for babies. They're easy to do and a whole lot of fun for kids!
Edible finger paints can be easily made at home. All you need are a few kitchen staples. When making edible paints, choose ingredients your toddler is not allergic to. Always remember that anything your child cannot eat should be struck off the list when making finger paint. There are many recipes you can try out from the comfort of your home.
5 Safe Finger Paint Recipes for Toddlers
1. Veggie Mix
One of the popular baby paint recipes consists of fruits and vegetables. You can use carrot to make orange paint, strawberries for red paint and broccoli for green paint. Use a food blender to make the vegetables into pulp. It's a safe recipe as it poses zero risk to babies. Your toddler can have a fun time dipping her fingers in the ' paint' and getting creative.
2. Spiced Yoghurt
This baby-safe finger paint recipe is a big hit. If your toddler loves the taste of yoghurt, why not use it to make edible paint? You can add texture to the mixture using dry spices. They'll help stimulate the senses too. Pick and choose items that complement each other. Note that mild spices are recommended for this experiment. If there's a spice your baby is allergic to, don't add it to the blend.
3. Sidewalk Chalk Paint
Easy to make and fun for your toddler to use, sidewalk chalk paint requires three components to make the base– water, corn starch and food colouring. It's a safe option for toddlers who are just learning how to paint. The recipe can be made more interesting using grated carrots and bits of bananas. Engage your child to make the letters of the alphabet. You can also make a frozen variety, which is perfect for use during summer.
4. Pudding Paint
This finger paint recipe for a 17-month-old child is perfect for older children too. Good enough to eat, pudding paint can be made with yoghurt for the base and food colouring. You could also add tapioca, which is a simple element to make the pudding more sensory. Instead of using the mix to paint, your tot might just gobble up the entire mixture!
5. Flour Paint Recipe
This is one of the easiest non-toxic finger paint recipes. It involves using simple pantry ingredients and can be whipped up in a few minutes. Use food colouring instead of liquid water colours if your toddler likes to taste things. Mix it with the flour to form a thin paste and you're done!
When making edible paint, keep in mind that the resulting mixture can be a little thicker than what's available at supermarkets. It could take a little longer to dry though your toddler probably wouldn't mind! If you are not too keen on homemade paint, colours and activity books are also terrific fun ideas to try with your child! They are available for multiple age groups and also help boost literacy skills in children.