Your Two Year Old Toddler on a Tricycle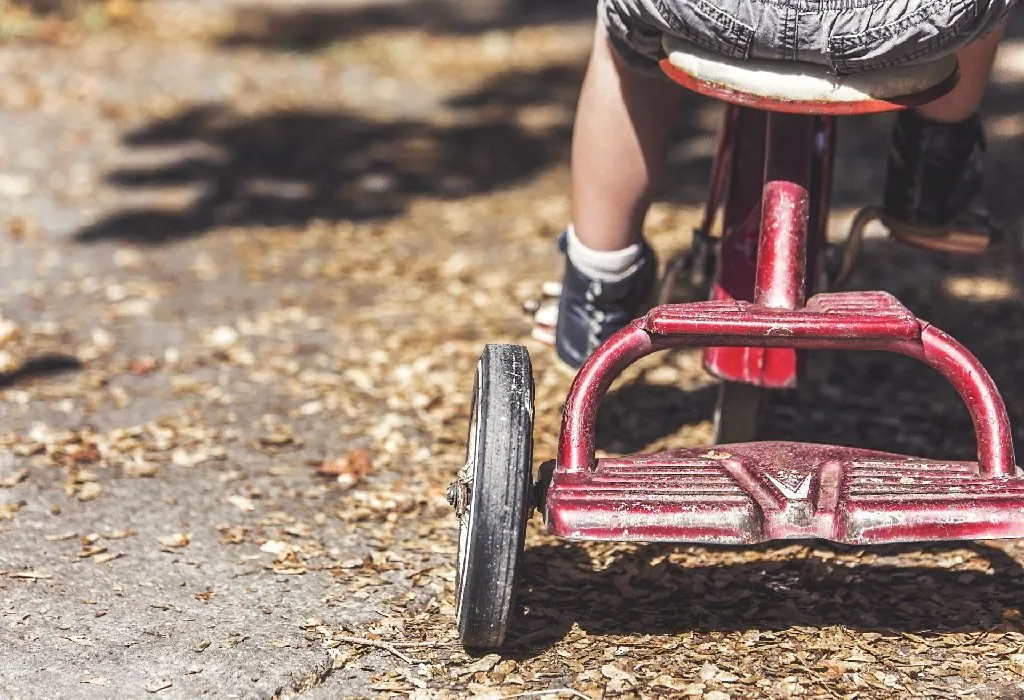 In this Article
Have you been wondering at what age can a child pedal a tricycle? If he has touched the two-year mark, it's a safe age for him to pedal. Teaching your toddler to pedal a tricycle will only take a day. Allowing him to practice and become steady is necessary.
You need to have patience with your toddler when teaching him to pedal a tricycle. There are techniques and tricks you can employ to make the learning process easy. Try not to run out of patience.Here are some effective tips on teaching your toddler to pedal a tricycle.
Handy Tips for a Toddler Learning to Ride a Tricycle
1. The Initiation
The first step involves getting your little one a small tricycle. Ensure that the seat is comfortable. A good seat will prop him up to allow him to hold the handlebars. His feet should also be able to touch the pedals. In order for your toddler to really get the tricycle going, ensure that his knees are bent at the full extension point.
2. Safety
Safety is of utmost importance. Before your toddler starts to learn to ride a tricycle, ensure that his head is fitted with a helmet that is strapped on securely. Make it mandatory for him to wear a helmet before he rides a tricycle or a bicycle.
3. Position
In order to ensure your toddler's safety, ensure that the tricycle is positioned in a safe zone. This will make the pedalling lessons go off without having to worry about your little one falling. A location with lots of grass(hint: the garden) that comes with a slight downward slope is perfect for that initial 'push'.
4. Balance
Your little one will have to get his balance right to master the tricycle. His rear should be firmly planted on the tricycle seat with his hands firmly on the handlebars and feet on the pedals. These precautions will pave the way for a successful tricycle lesson.
5. The Push
You have to be the one that gives your toddler his first push on the tricycle. Keep reminding him to keep his hands on the bar and feet on the pedal. If his feet come off the pedal, stop the lesson and ask him to reposition them. You can then continue to push your toddler down the slope while urging him to start pedalling. If things go right, he will be smiling with glee for accomplishing the feat.
6. Persistence
Don't stop the pedalling lessons. Continue working with your toddler to ensure he gains experience with pedalling. The process will not be easy. It will probably be a few months before he is motivated to pedal without assistance. So, when can a toddler ride a tricycle? When he is confident.
If you stick to the plan, your little one should soon become adept at putting the pedal to the metal. There will be a few bumps and bruises along the way, but, aren't those a part of every learning process? Remember; when you're teaching a toddler to ride a tricycle don't ever forget to keep a close watch on the child.