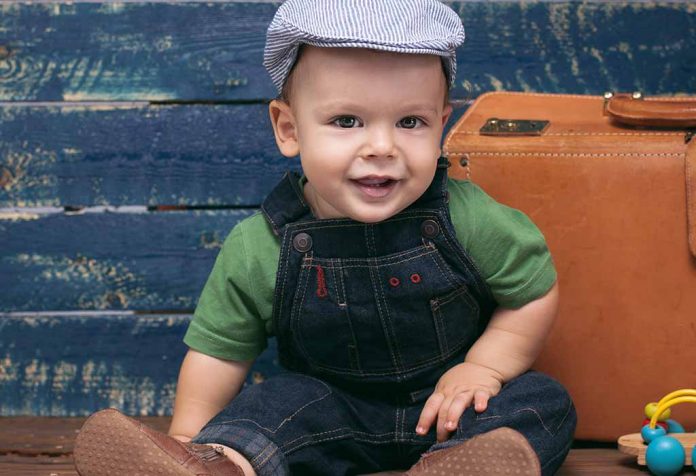 Gypsies are liked and desired for their free and nomadic lifestyle. They are widely popular in operas, literature, movies, and historical stories. Their carefree and vibrant life is envied by many. So it's no surprise that in recent years, many parents want to name their baby girl or boy with a Gypsy name. A gypsy name with a beautiful meaning is associated with uniqueness and buoyant personality.
There are two groups of gypsies, Roma Gypsies and Irish travellers. Both are famous for their nomadic lifestyle. Roma gypsies are from the northern region of the Indian subcontinent and now residing in Europe and America. The Irish gypsy travellers are from Ireland. The Romany gypsy baby names reflect the culture and are integrated with the land they settle in. Some have origins in Spanish, Hebrew, English and Bible origins. So naming your little boy or girl with a Gypsy name makes their name unique, meaningful and with a good origin.
Gypsy Names for a Baby Boy with Meanings
Parents search for a unique and tough name for their baby boy, which reflects positively on his manly personality as he grows up. So naming your little boy with a gypsy name ensures he will stand out in the crowd and his name will be unique like his personality. So choose a name from this list of some of the best gypsy boy names to ensure his name is unique.
1. Bartley
This Gypsy boy's name is known as the name of King of Gypsies, Bartley Gorman. The name means "birch tree meadow".
2. Bohemia
This name is directly referenced to a Gypsy as Romany people coming to France via Bohemia are referred to as Bohemians. The name implies the artistic lifestyle of Gypsy people.
3. Danior
This Romany origin name means "born with teeth". The name is a variation of Romani word "danior" meaning teeth.
4. Django
The name is the traditional language of gypsies. The name of Romany origins means "I awake".
5. Duke
Duke is also an English rank. The name became popular as nobility name in Gypsies.
6. Freedom
The virtuous name carries lot of strong philosophical value. The name features in the book "The Host" and gained popularity.
7. Lash
This name is of Romani origin and is the variation of Louis meaning "renowned warrior".
8. Leander
The name is associated with Greek mythology, where it is associated with the dominant figure who to meet his beloved Hero, swam across the Hellespont.
9. Llewellyn
This bold boy's name is a popular name in history. The name was also in "No country for old men" as the name of a prominent character.
10. Manfri
The Romany variation of the name Manfred, Manfri is a popular Gypsy boy's name. The name means "man of peace" and implies a peaceful person.
11. Menowin
This is a ubiquitous name in the Romany Gypsy culture. The name has German origin and is compiled by using words 'megin' meaning "strength" and 'win' meaning "friend".
12. Motshan
The name has its origin in Russian and Yiddish language name Movcha and Moses a Hebrew origin name. The exotic-sounding name means "son".
13. Nehemiah
Nehemia is a popular Gypsy name of Old Testament origins. The name from the Bible was the name of the prophet who had the task of rebuilding Jerusalem after being captive by Babylonians.
14. Ocean
This popular Gypsy boys name is generally used for a child born during the ocean voyage of the Mayflower.
15. Paddy
Paddy name became famous after Paddy Keenan son of John Keenan. The name is a generic term used for Irishmen. The name is also the diminutive form of Patrick.
16. Patrick
This popular Gypsy name has been made popular by Patrick Dune, Irish musician and also by Saint Patrick, the patron Irish saint.
17. Patrin
This nature-inspired Gypsy boys name is of Romany origin and means "leaf trail".
18. Pyramus
This popular mythological name is much used by Romany gypsies. The name with Greek origin is taken from the name of river Pyramos meaning "fire".
19. Silvanus
Silvanus is a popular mythological name in Romany Gypsies. The name refers to the Roman Tree God, Silvanus.
20. Vano
This popular Gypsy name means "God is gracious". This Romany version of Ivan is a pop ular Gypsy name popular in Europe and America.
Gypsy Names for a Baby Girl with Meanings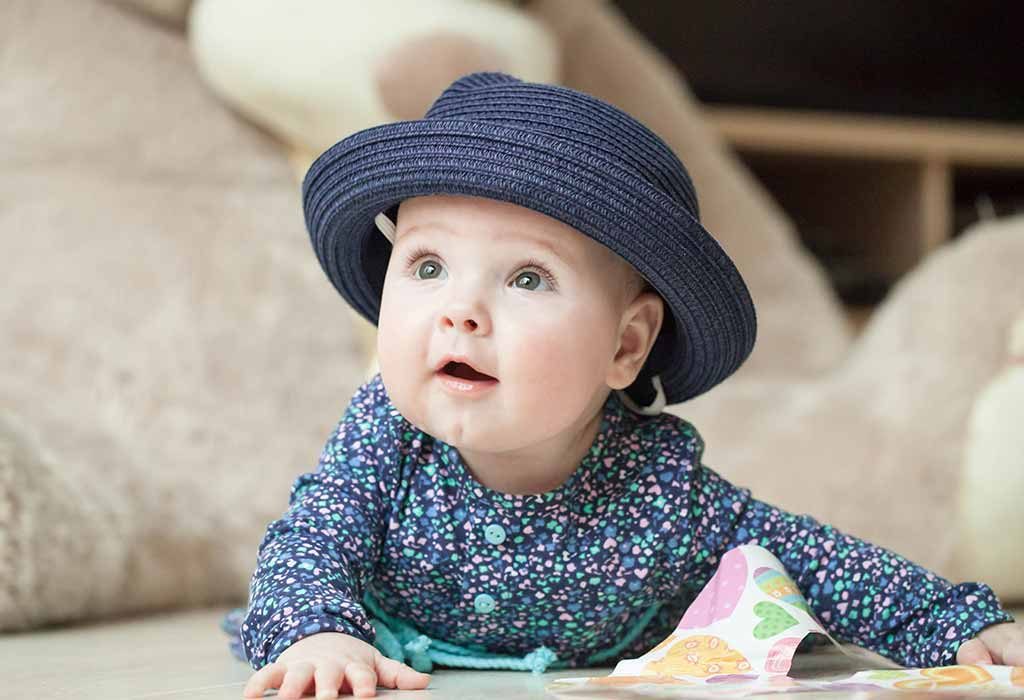 Every parent wants to name their little daughter with a name that is as vibrant as her beautiful personality. So what is better than naming her with one of the beautiful gypsy girl names.
Here are some of the amazing Romany gypsy girl names and Irish gypsy names. You are sure to find the perfect name for your little bundle of joy.
1. Clementina
This beautiful Gypsy name is of Spanish origin and means "mild or merciful". The name is also of a type of oranges.
2. Esmeralda
Esmeralda is a perfect name for Gypsy girl. The name was the name of a gypsy girl who was borne as Agnes and later named as Esmeralda as she wore the jewel around her neck.
3. Ethelinda
This elegant name is the variation of Aethelind. The name meaning "noble maiden" is perfect for any beautiful girl.
4. Florence
This popular place name is loved due to its floral feel and was made popular by Florence Nightingale. The name is also associated with Florence, an Italian city.
5. Gypsy
The name is perfect for a Gypsy girl. The name has been associated with Gypsy Rose Lee, an intellectual and the musical made on her life.
6. Kezia
Kezia is a gypsy name with Old Testament origin. The name is very popular in Romany gypsies and it means "cassia tree".
7. Liberty
Liberty is the perfect Romany gypsy girl's name which has an association with America too. The name became popular after the American war of Independence.
8. Mahala
This rhythmic name is popular in Romany gypsies as well as Native Americans too. The name was made popular by Mahalia Jackson, a great gospel singer.
9. Margaret
Margaret is one of the classy female Irish gypsy baby names associated with several queens and saints. The name gained prominence due to Margaret Barry, Irish travellers and singer.
10. Mercy
Mercy is a popular virtue name for girls. This stylish moniker has a deep Puritan meaning, making it perfect for a beautiful and virtuous girl.
11. Nan
Nan is the diminutive name of Nancy meaning "grace". The name gained popularity due to Nan Joyce, an Irish Travellers' rights activist.
12. Naomie
Naomie is the gypsy variation of Noami. This melodious name means "pleasantness" and is made popular by Naomie Barri, an actress.
13. Queenie
The name which is a variation of Queen is a popular Gypsy girl's name.
14. Rhoda
The name has its origin in the Bible. Rhoda was the mother of John in the New Testament.
15. Roma
This cute name is a derivation of Romany. The name is also the name of a popular place in Italy.
16. Rosella
This sassy name is a variation of Rose and is the name of an Australian flower and even a variety of Australian cockatoos.
17. Shelta
This beautiful Gypsy girls name means "a voice that moves" and is the secret language spoken by the Irish travellers.
18. Theodosia
This cute and feminine name means "giving to god". The name is associated with Theodosia Burr Goodman, an American actress.
19. Tillie
Tillie is a name that is diminutive of Matilda. This cute name is popular with Tillie Olsen, a feminist favourite.
20. Vadoma
This elegant Gypsy girls name is the variation of Russian name Vadim. It is also believed the name origin in Slavic element vadic meaning "to know". The name is derived from pagan magician s veduny meaning "the knowing ones".
It is understandable why so many parents now want to keep a gypsy name for their little ones. The free and vibrant gypsy lifestyle, is always attractive to people. So keeping a gypsy name for their baby boy or girl ensures a lively and virtuous personality.