25 Effective Ways to Save Money on Childcare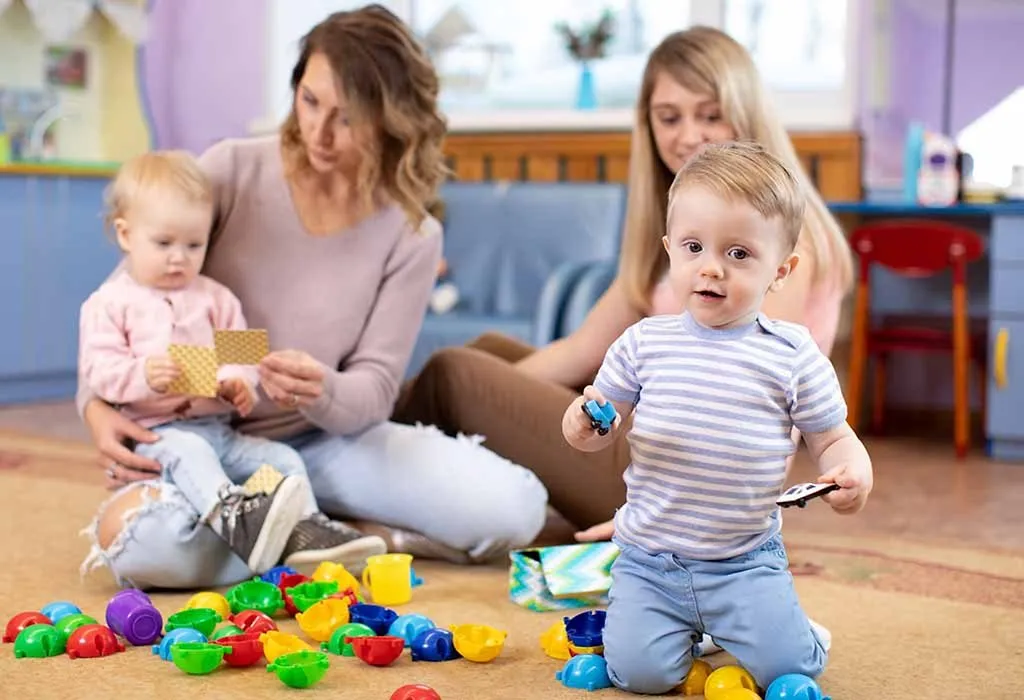 In this Article
Childcare is a major concern for working parents as sending children to daycare is expensive. And most parents tend to trim down their other expenses in order to give their children the best of best. If you and your spouse are a working parent and looking to send your child to a good daycare, which is under your budget, we've some tips that will help you choose the best (and perhaps the most affordable) daycare for your child. Taking responsibility of children is not easy and childcare will be expensive, but then there are some smart tricks that you can try to save your money without compromising on the quality of childcare service for your child.
Helpful Tips to Make Child Daycare Affordable
Good childcare is an important need for every working parent. For parents who can afford expensive childcare, the cost is of no concern. For parents who have to think of their budget and other expenses, childcare is a huge concern. But there are ways to afford it if few things are explored and planned in advance. The first step for the parent is to know how much they can afford for the childcare. The childcare budget is the basis of evaluating and finalising the type of childcare one wants. After knowing the budget, be creative and use these helpful tips on how to afford daycare.
1. Start Looking Early for Childcare
The best childcare options are in high demand, so start looking early and seize the day (or the daycare). Most childcare work on first come first serve basis and have better plans for early bookers. So start exploring early and finalise the childcare in advance rather than waiting for the last minute.
2. Explore Your Options
While selecting a daycare for your child, look for as many options as you can. Consider your needs and budget. There are many daycare options such as in-home daycare, nanny-share, part-time babysitter or community childcare centres, etc. Choose the option which perfectly fits your childcare needs.
3. Research Your Area
The childcare costs differ from one area to another. In some localities, the cost of living is higher, so the childcare facilities also cost more. In some areas, nannies cost more than in-home childcare. So you must do thorough research in your area and other areas, and compare the different childcare costs before finalising one for your child.
4. Look for Stay-at-Home Mothers
Every locality has a few stay-at-home moms, who don't mind taking care of an additional child along with their own children. They can be in your neighbourhood, so check with fellow parents. As they are not a licensed childcare provider, they may charge fewer rates. As parents, you can be sure of good care and not worry about your child if you come home late from work.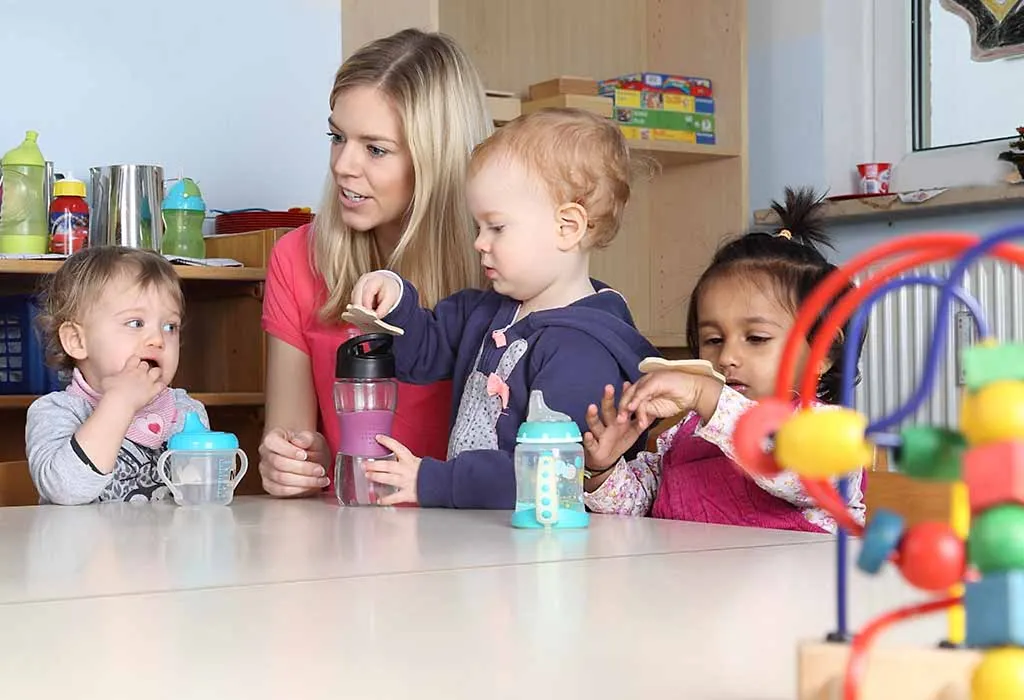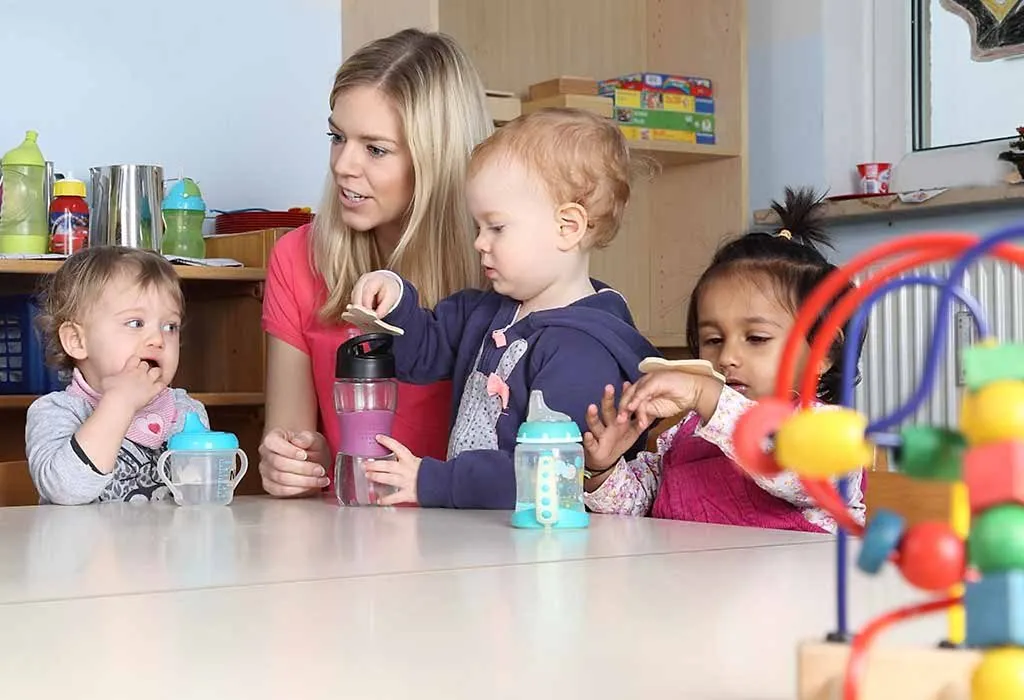 5. Find a Home-Based Daycare
Home-based or family childcare centres are daycare centres where the caregivers operate from their home. These home-based daycare centres are not very fancy and have a small number of children, so the care given is more at a lower cost. Just be sure to choose the facility which has a license.
6. Check for Flexible Spending Account (FSA)
Some employers have the facility of a Flexible Spending Account (FSA) for its employees. This enables the employee to set aside a certain tax-free amount from their paycheque for childcare. The FSA covers various expenses such as daycare, summer day camps, and preschool. This amount might not be enough to cover full-time daycare expenses but as it is tax-free, it provides a big help in the overall expense.
7. Avail the Childcare Tax Credit
In case your employer doesn't have the facility of Flexible Spending Account (FSA), you can apply for the child and dependent care tax credit (CDCTC). CDCTC is helpful in claiming a percentage of your child care expenses as a tax benefit, which can help reduce your childcare expense. One can even apply for a tax credit if availing FSA. In such scenario FSA money is first applied to tax credit slab.
8. Structure the Payroll of Your Caregiver Strategically
There are many benefits which a family can give to their child-caregiver which come under non-taxable compensation forms. These benefits are counted in their pay that has Medicare, Social security or income tax withheld.
9. Enquire About Employers Benefits for Childcare
Many companies have special benefits for working parents towards childcare. Talk to your company's HR to know about the schemes your company has for child care. Apart from a dependent care account, the employer offers other benefits such as child care reimbursement or discounts with local childcare providers.
10. Take Benefit of On-Site Child Care
Several companies have the facility of on-site child daycare. It's best to use this facility as they are more affordable than outside childcare centres and your child can always be near to you. You can check up on them whenever you get free time.
11. Host an Au Pair
Au pairs are mostly foreign students who come to your country under the au pair program. They stay at the home of the host family and take care of their kids. In exchange, the host family provides them with lodging and boarding and a stipend. Au pairs are the best option to get cheap childcare.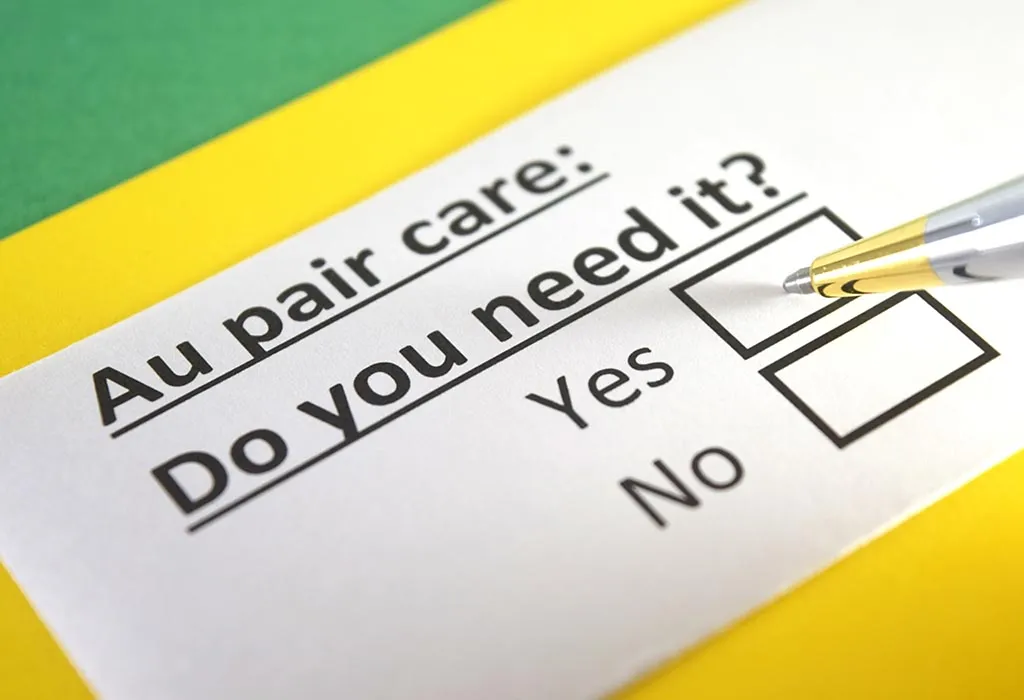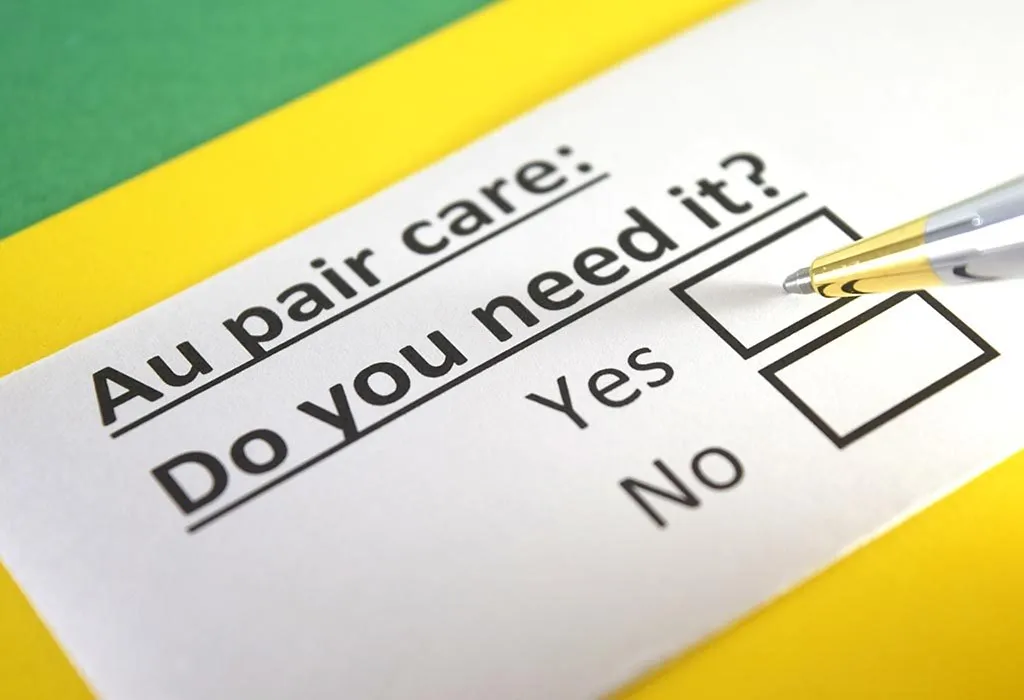 12. Make a Shift in Your Work Schedule
In case you can't afford childcare for every day, talk to your employer about shifting your work schedule. In a flexible work schedule, you can work for alternate days or go to the office for a few days a week.
13. Coordinate Work Schedule With Your Partner
Both parents can have alternate shifts or coordinated work schedules, which ensures one parent is with the child always or on certain days.
14. Nanny-Share With Friends
If you have friends or neighbours who have kids then you can together hire one nanny for your children. The same nanny can look after the kids of both families. This way your child care expense gets split and with the same expense, you afford daycare for two kids.
15. Childcare Swap With Neighbours or Friends
If you and your friend or neighbour have a flexible work schedule, then you can work out a schedule for cooperative childcare. This is cost-free and reliable childcare with each friend taking care of kids on scheduled days.
16. Employ a Teenager for After-School Childcare
If you have older kids and need someone to look after your kids for a few hours, hiring a teenager for after-school care is best. Teenagers who are looking to earn pocket money won't charge you a lot of money and your kids will have fun with them.
17. Work Out Week vs Daily Childcare Rates
It is always cheaper to pay for childcare service for a week or month than paying on a day-to-day basis. Sometimes full-time weekly childcare expense is lesser than part-time care. Do enquire to get the best deals.
18. Take Family Members Help
If you're living near your family, take help from them with regards to taking care of your children. You can ask the grandparents or aunts or uncles taking care of their kids to take care of your child too. Having a family member look after your child is always better than asking someone else whom you barely know to take care of your child.
19. Explore Free or Low-Cost Childcare Options
Certain localities have options for free or non-profit child care in the local church, community centre or YMCA or by other non-profit establishments. Enquire about such facilities and avail their benefit.
20. Look Into Government-Funded Childcare and Development Fund
Each state or federal government has childcare and development fund for low-income group parents. Enquire about this childcare assistance program and take benefit of such a scheme.
21. Work Remotely From Home
If your job is of nature where you can work remotely from home and going office every day is not necessary, then you can take care of your child by yourself. If you have a full workload, then you can hire someone to take care of your kid and you can save money on transportation, clothing, etc and use it for childcare. Ask your employer to avail such opportunity.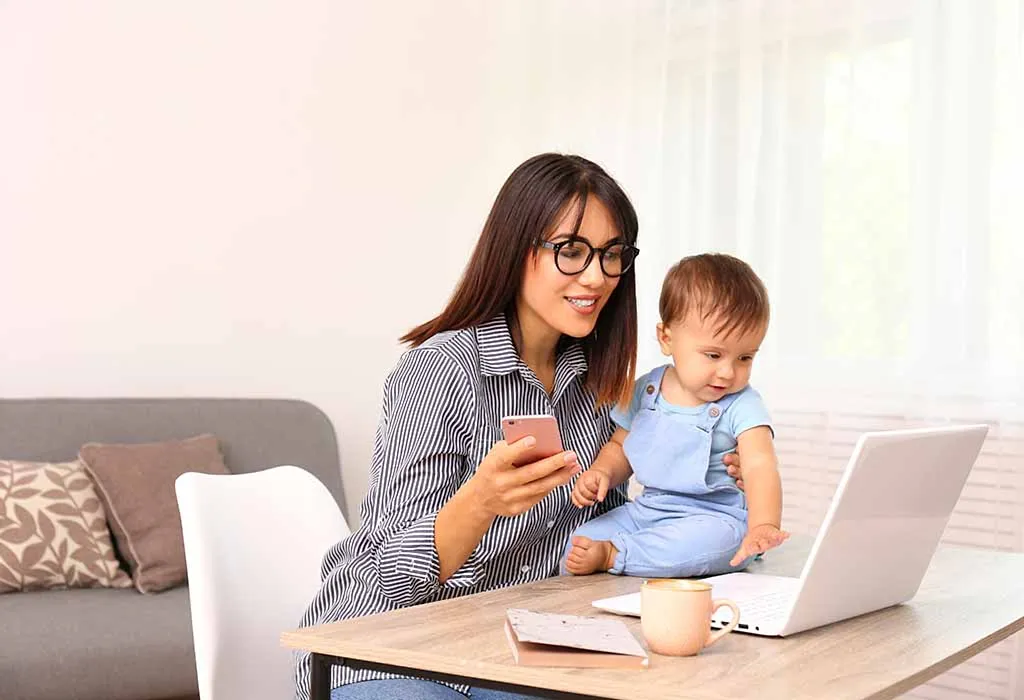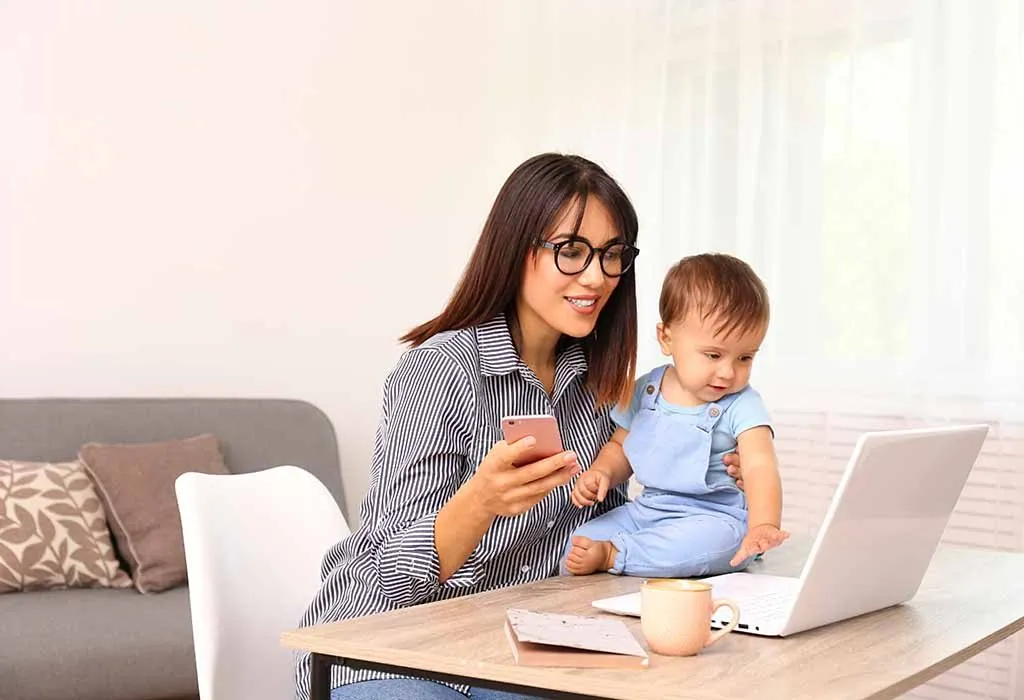 22. Work Part Time
If you are financially sound and wish to work, you can work part-time and give the rest of your time to your child. Working part-time will let you take care of your kid for most time and you can hire a part-time nanny or take service of a childcare centre for the hours you have to work.
23. Adding More to Your Nanny's Services
You pay different people to do your household work. If you have a nanny, then you can ask her to do the additional household tasks for additional pay. She can do your grocery shopping, cleaning, etc for a bit of additional money. This way you won't save on childcare expenses directly but the saved money will help in the overall expenses.
24. Choose a Mix of Summer Child-Care Programs
There are many summertime child-care options such as camping, crafts camps, etc. Some are expensive than others as they specialise in things to keep your kid engaged in learning for the duration of the program. It's better to choose a mix of specialised and traditional summer care activities to reduce the cost.
25. Consider Other Expenses Too While Choosing Childcare Services
Often parents while choosing the childcare facility neglect the additional expenses. These expenses include commuting to the day-care. A child care centre near your home or office might be expensive than an inexpensive daycare located at some distance. If that's the case, you should choose the daycare which is near your home or office, or on the way to your work. This way, you will save time and gas money in travelling to and fro from that inexpensive daycare centre.
As a parent, you don't want to scrimp on childcare. Your kid's care and well-being are paramount to you. But at times, childcare expenses can be a bit and may not come under your budget. So it is best to be flexible with childcare and explore a variety of options before finalising daycare. Invest in good quality service with an experienced and responsible caregiver who is also suitable for your budget.
Also Read: Should You Choose Gym With Childcare for Your Children?