24 Weeks Pregnant: What to Expect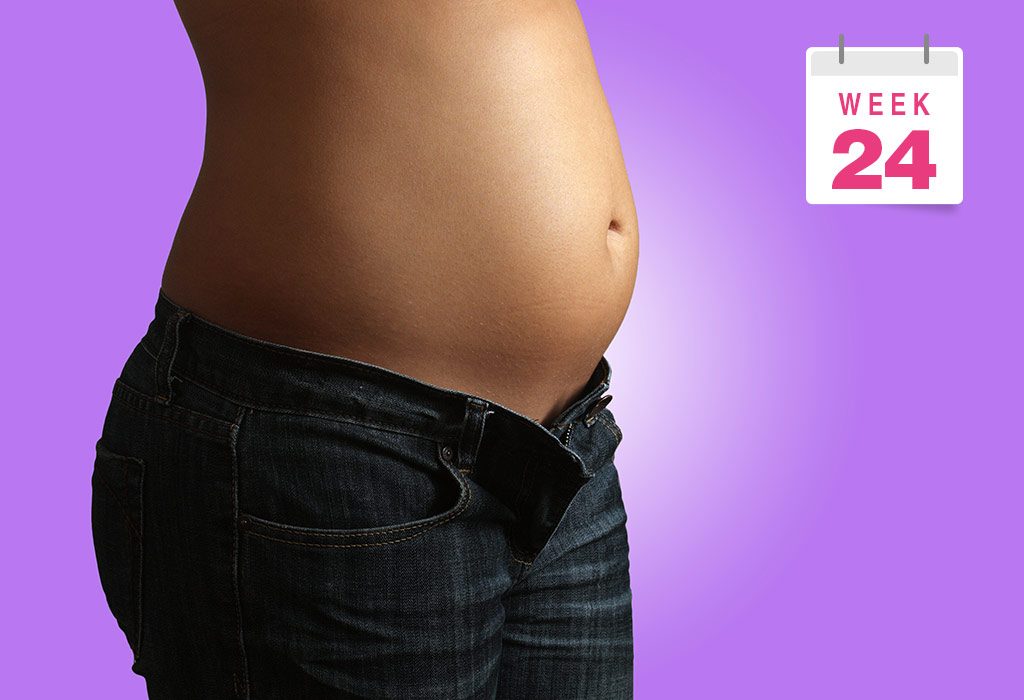 The second trimester of your pregnancy is about to end, and you are on the verge of the third trimester now. The baby's growth is coming along well, and your growing belly is proof of the changes happening to you and the baby, so let's understand them in detail.
Video : 24 Weeks Pregnant – Symptoms, Baby Growth, Do's and Don'ts

Your Baby's Growth During Pregnancy – Week 24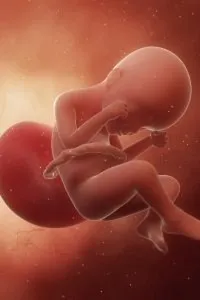 At week 24, your baby has been steadily gaining about six ounces every week and weighs around 1.32 pounds, and is nearly a foot in length. Most of the baby's weight is a result of its muscles, bones, fat and growing organs. The baby's face is extremely small but nearing complete formation with its hair, eyebrows and eyelashes producing its beautiful look. Your baby's hair hasn't developed any colour yet since the pigments are yet to show up. Your baby's skin is very tender and highly transparent and a closer look at it will show bones, blood vessels and its organs too.
What Is the Baby's Size?
You will be very keen to know how your baby is growing. At 24 weeks pregnant, the baby size is now almost as large (or small) as an ear of corn when measured from its head to heel, which is approximately 11.8 inches. Your baby is practising breathing through its nostrils now, preparing for the real world. However, it is the amniotic fluid that is being inhaled now instead of air.
Common Body Changes
The many bodily changes during pregnancy that you will experience as you enter the 24th week will leave you worried, but be patient and these will pass too. The area around the abdomen and breasts will become dry and itchy as the skin stretches across it. Your uterus will also feel tight which is due to the Braxton Hicks contractions one experiences during this period.
Symptoms of Pregnancy at Week 24
You are likely to experience the following symptoms once you enter week 24 of your pregnancy, so read on for a heads up:
Backaches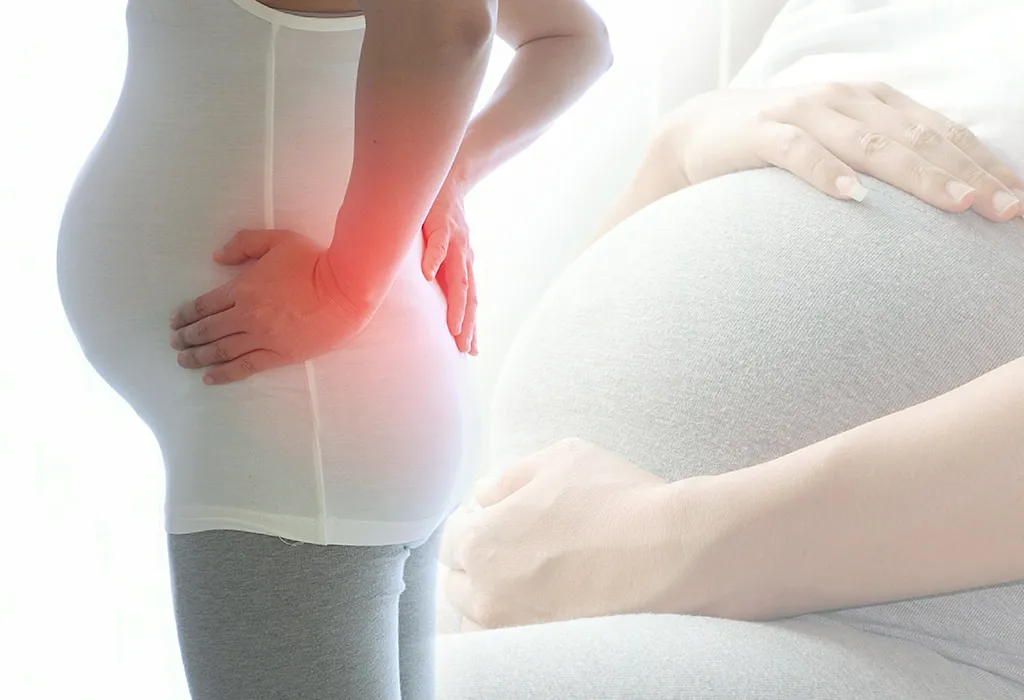 This symptom is probably continuing from earlier and getting worse as days go by. Your uterus is growing correspondingly with your baby and this pushes the uterus against your spine, thus straining it and curving it too. Also remember, your back must work that much harder to carry the growing baby and this leads to pain.
Swelling of the feet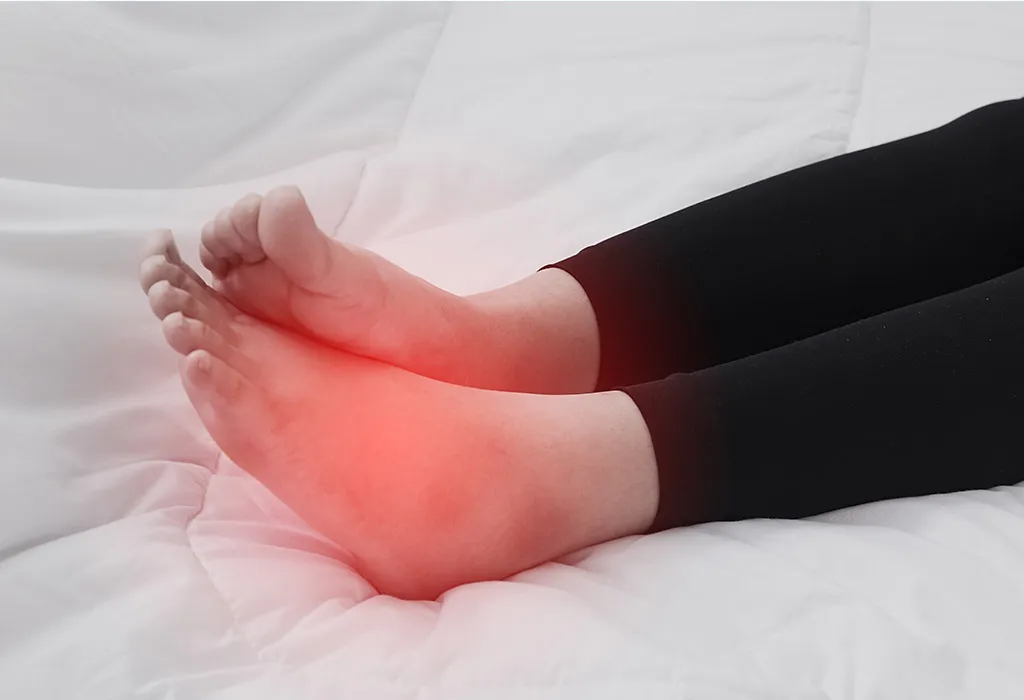 This is a common symptom during this time of the pregnancy and is caused due to excess fluids in the body. The swelling is usually on the ankles, feet and hands. However, you should watch out if the swelling spreads to other parts of the body like the face, hands and fingers. Also, severe swelling on one foot and none on the other could be a sign of preeclampsia, another dangerous pregnancy complication.
Cramps
Leg cramps can be a sign of dehydration so drink lots of water during the day, stretch your legs often and go out for walks to keep them at bay. Cramps could also be due to a nutritional deficiency which should be bought to your doctor's notice at the earliest.
Belly at 24 Weeks of Pregnancy
At 24 weeks of pregnancy, you will experience slightly stronger and more pronounced kicks than earlier. Your partner too can feel the baby moving around and kicking. You will have to control weight gain for a healthy pregnancy, but gaining 6 to 7 kilograms by the 24th week is normal, so do not worry. It is the sudden weight gain over a couple of weeks that should be a cause of concern for you and should be bought to your doctor's notice.
24 Weeks Ultrasound and Other Tests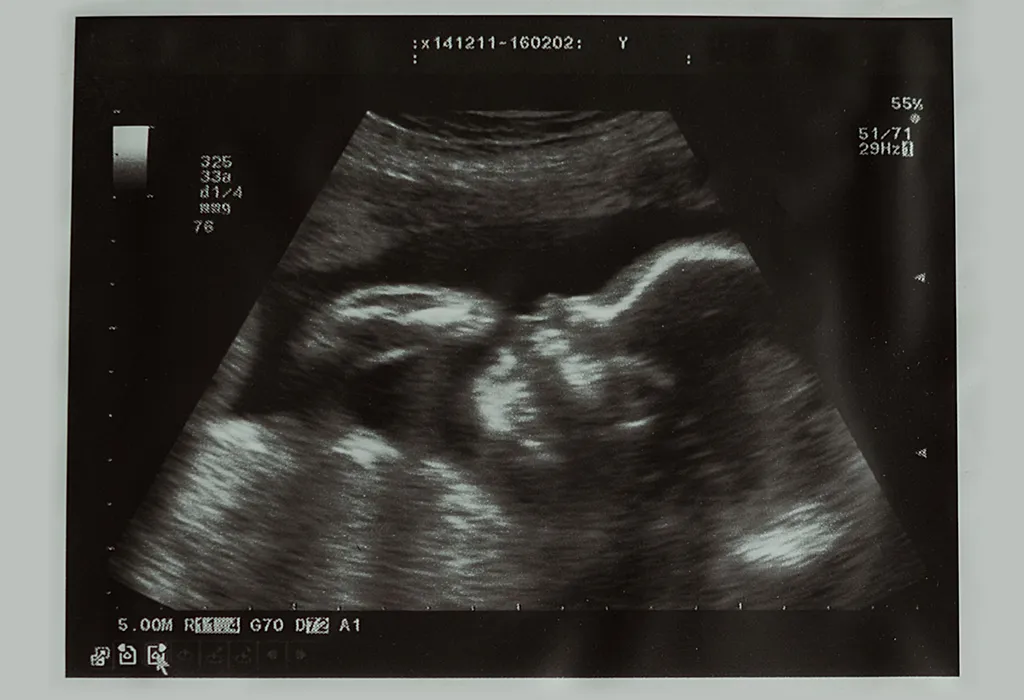 Around this time of pregnancy, your doctor will suggest an ultrasound test and you will see how the fat formation has begun its process which makes your baby's skin opaque. The internal organs and blood vessels will no longer be visible due to this. Along with this, an oral glucose tolerance test or a glucose screening test will also be scheduled to check the presence of gestational diabetes, which occurs due to raised levels of pregnancy hormones.
What to Eat
There are enough theories and misconceptions floating around about to leave you confused about what should be your 24th-week pregnancy food, so read on to have a clear idea.
Include a lot of high-fibre food in your diet like whole wheat rotis, dalia (cracked wheat), wholegrain bread, fresh fruits and dry fruits/nuts.
Remember to drink water so that it is absorbed by fibres and help tackle constipation.
Carrots, oranges, sweet potatoes and palak (spinach) are wonderful sources of Vitamin A in the form of beta-carotene and should be a part of your diet during this time.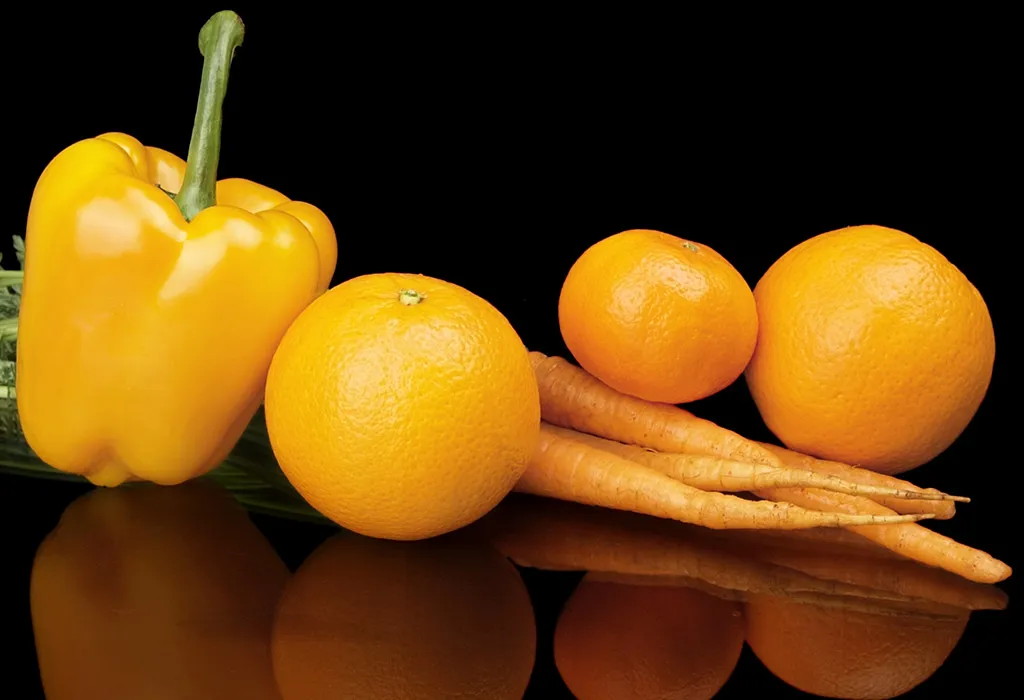 While eating out at restaurants, watch out for the loaded sugars, calories and fats hidden in regular food. The best way is to eat a little bit at home so you do not arrive hungry at the restaurant and eat your way through the treats that tempt you. A handful of nuts or a slice of your favourite fruit is ideal to eat before eating out.
Tips & Care
Dos
To reduce feet swelling, keep them at an elevated level while sitting down.
Create a light exercise routine like a short walk to keep a good posture and backache away.
For itchy and dry eyes, use eye drops after checking with your doctor.
Don'ts
Do not use stretch-mark creams, hair colour or skin moisturisers before consulting with your physician.
Sleeping on your back for long periods is not recommended as this could put pressure on your major blood vessels.
What You Need to Shop For
As you enter week 24 of your pregnancy, there are a few things that you should begin shopping for. Maternity wear should be at the top of your shopping list now since your expanding belly may not fit in those old gowns and pants. You can invest in maternity tops & shirts from Bella Mama. This is because as your belly grows, your regular tops will start to shink up. So having some extra length in your tops will help a great deal. Try maternity dresses & skirts to flatter your blooming body or a tunic top for comfort and style. Bring home earplugs and eye patches as these will help you sleep better and you will wake up feeling rested. If you are planning a baby's room, start getting stuff in a slow and steady manner (going overboard with kid stuff is quite common though) and decorate the room before it announces its arrival.
Every day and every passing week will be different for the mother-to-be and the 24th week will bring in its own set of challenges and little worries. However, a little bit of confidence and self-belief should help you tide over these temporary issues.
Previous Week: 23 Weeks Pregnant
Next Week: 25 Weeks Pregnant