210 Lovely Nicknames For Mom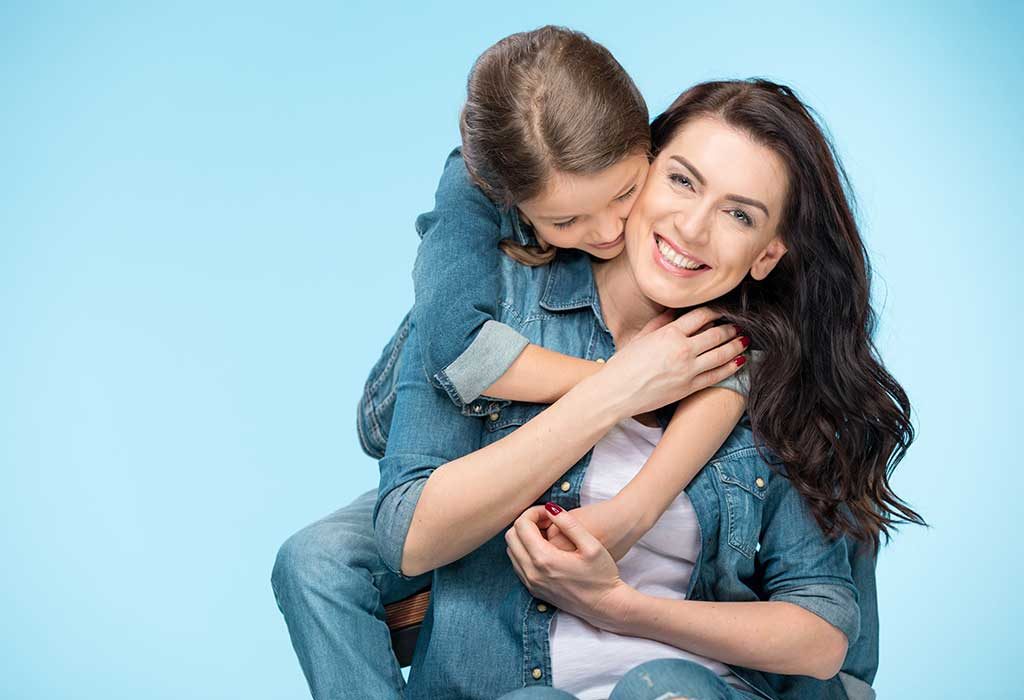 In this Article
Moms are just the best, aren't they? They know when you're feeling down, they know what your favourite meals are, and they always manage to dish the best advice in any situation. Most mothers are simply called "Mom", but if you truly want to express your love for her on a daily basis, give her a lovely nickname! Choose a nickname that suits her unique personality, and conveys your feelings in a fun yet affectionate way.
Nicknames for Mom That Express Your Love
Mothers play a pivotal role in our lives, and are the most important person in it. It is no wonder that you want some sweet names by which to call her, instead of the universal "Mom".
Amusing and Funny Nicknames for Mom
An amusing and funny nickname for mummies is a good pick for a cool and jovial mother. Some amusing and funny nicknames are:
Alarm Clock
Angry Bird
Answer Key
ATM
Babe
Babes
Captain
CCTV
Cookie Factory
Cool Chick
Crane
Distributor of Chores
Dotty
Drama Queen
Dude
Early Bird
Event Manager
Fashionista
Finder of Lost Objects
Food Scientist
Germophobe
Google
Grocery Reminder
Hawk-eyed
Her Majesty
Home Secretary
Laughter Machine
Loudspeaker
Madam Punctuality
Mama Cash
Ministry of Personnel Affairs
Miss (name of your country)
Momsta
Momster
Momzilla
Mrs. Don't-Do-This-Don't-Do-That
Mrs. Dynamite
Mrs. Manners
Ninja
Number One
Panda
Paracetamol
Penguin
Pigtail Specialist
Protector
Queen of Home
Remote In-charge
Rockstar
Shifu
Shortee
Sleep Expert
Sleeping Pill
Snoopy Mommy
Soprano
Supermarket Queen
Supreme Court
Tring Tring
Yo Mama
Your Highness
Zumba Enthusiast
Adorable and Cute Nicknames for Mom
Some adorable and cute pet names for mom are:
Amor mio
Angel
Angel Heart
Beloved
Brains
Brummy Mummy
Bubbles
Buttercup
Cocoon
Cuddle Muffin
Cuddler
Darling
Dear
Dearest
Dewdrop
Giggles
Healer
Honey
Jolly
Joy Giver
Lady Grandeur
Life Coach
Listener
Mam
Mama Bear
Mammy
Marmee
MayMay
Meema
MeMom
Momette
Momma
MomMom
Momzie
Mooma
Moon Pie
Moonlight
Muffy
Mum
MumMum
Mumsy
My Dear
My Queen
Philosopher
Provider
Savior
Snug-a-Mom
Soother
Sparkly
Sugar
Sunshine
Sweet Mom
Sweetheart
Busy Bee
Mrs. Lullaby
Nightingale
Queen Bee
Secret-keeper
Supermom
Superwoman
Nicknames for Moms in Other Languages
Some nicknames for mom that mean 'mother' in other languages are:
Aiti
Amma
Ammi
Ana
Anya
Haha
Ibu
Ima
Ma Ma
Maa
Madre
Mãe
Majka
Maminka
Mamma
Mamushka
Mare
Mater
Mathair
Mati
Matka
Mere
Moer
Mommella
Motina
Mutter
Okaasan
Omm
Patka
Tiaka
Contact Nicknames for Mom
Choose from this list of some of the best contact nicknames for your mother:
Admiral
Anchor
Big Boss
Big Mama
Birth Giver
Boss Lady
Candy Floss
Chief
Coach
Commander
Dr. Fix-It
Easy Breezy
Executive Chef
Fairy
Firefly
Glitter of Life
Gorgeous
Healer
Heartbeat
Heaven
Her Highness
Home Officer
Household CEO
Instructor
Juggler
Law Maker
Life Force
Life-Giver
Life Joy
Life Sustainer
Lolly
Lovey
Me Mom
Minny
Momager
Mombasa
Momey
Mommu
Mommykins
MooMoo
Moonlight
Mother Hen
Mother of Me
Mumon
Mumpy
Mumu
Old Gold
Old Dear
Paradise
President
Problem Solver
Queen
Queen Bee
Secret Library
Shifu
Snuggles
Spirited
Super Detective
Taffy
The Boss
A cool nickname for your mom tells her and the world exactly what your mother means to you, and how cool, sweet, and amazing she is!
Also Read:
Lovable Nicknames for Wife
Cool Nicknames for Grandfather
Adorable Nicknames for Grandma