21 Best Pregnancy Announcement Riddles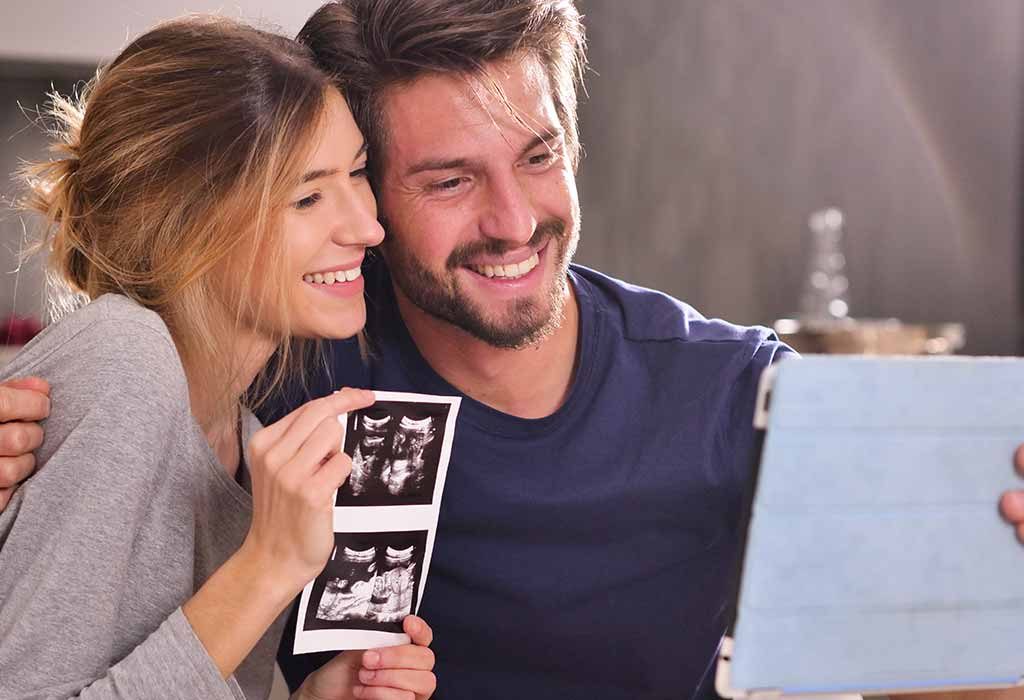 The arrival of a new baby in the family is a great occasion for every couple. As the would-be parents, you want to tell your good news to your whole family, relatives, and friends. However, you feel a simple announcement or just telling them will diminish the joy of the big news. Your good news deserves a unique or creative way of announcing, which pleasantly surprises family and friends as it did to you.
There are various ways to announce the good news. Though, if you want it to be unique, telling it with a riddle will be creative and surprising for everybody as they finally solve the riddle. There are many ways to share your unique pregnancy announcement riddle. You can share it on social media like Facebook, Twitter, or Instagram to your friends and family, and let them answer there. You can also send the riddle to them in phone messages and wait for their response when they solve the riddle. Another way is to send them a postcard or cards with the riddle printed on it. However, the perfect way will be to host a party or get-together of all your family and friends and play a 'solve a riddle' game. There, you can ask the riddle and see their happy looks when they realize the big news. Though, remember to organise a party in the early months of pregnancy, when the baby bump is not evident. In the advanced months, the baby bump will be evident and your family will guess the good news, without any announcement or riddle. Whatever way you choose, announcing your pregnancy through a riddle will surely surprise your family and friends.
Easy Riddles to Announce Your Pregnancy
Announcing your pregnancy in the riddle form is a creative and fun way. Your family and friends will enjoy solving the riddles and the answer will delight them.
Here are a few easy pregnant riddles to announce your big news:
"I can bring a smile to your face,
A tear to your eyes,
Or even a thought to your mind.
But, I can't be seen just yet.
What am I?"
And starts with a 'B',
And will be there in nine short months?"
I still don't know.
Will have to wait
Till ****(name of the delivery month) to see.
What am I?"
Could be Blue.
All we know is,
That we are Due!!!"
"What is tiny, causing me lots of grief, and will make its appearance in (birth month)?"

Difficult Riddles to Reveal Pregnancy
You have decided to announce your pregnancy via a riddle. If you want them to spend some time guessing the answers, an easy riddle won't do. So here are some hard pregnancy riddles, to keep your family guessing for a long time:
"What gets a shower, but doesn't get wet?"
"I'm small but very important. I'm free to make but expensive to maintain. I'm noticeable but you cannot see me. What am I?"
It grows and grows.
When the time comes
Away we go!!"
This riddle is perfect to tell your husband your big news.
"It's been you and me
For quite some time.
And a house too big
For two lonely souls,
But that's going to change,
In a few short months.
For heaven has heard
Our secret desire.
Our family is growing,
By one heart and two feet."
"I'm small but very important. I'm free to make but expensive to maintain. I'm noticeable but you cannot see me. What am I?"
Poetic Baby Announcement Riddles
Poetic pregnancy announcements are cute and sweet. They make your family humming the poem and, at the same time, wondering what is it about. The answer will definitely pleasantly surprise them.
Here are some poetic baby announcement riddles:
"Twinkle, twinkle little star.
How I wonder what you are?
Pink or Blue, who can say?
We will be happy either way."
Violets are Blue.
Chocolate is sweet
But not as sweet as you.
Cupid's been busy.
So we are due."
And ten little toes,
Two sleepy eyes
And a cute button nose?
What has two feet,
And a belly to tickle,
And cause a craving for ice-cream and pickle?
With just one more hint,
We're sure you'll see,
The answer to this riddle
Begins with 'B'.
And it's coming in —(number) months."
This poetic riddle is one of the cutest pregnancy riddles for grandparents. The grandparents will be thrilled after hearing it.
"It grows, it grows and grows
for nine short months
and it brings joy and happiness
to all in the house.
Its cry is the sweetest sound,
its smile the most precious thing,
its cute face makes the heart melt.
It's time to start making preparations, granddad, and grandma. We're having a baby on the way. Yay!"
"The baker and I have something in common.
Dare you make a guess?
That's right, people.
We both are cooking
A Bun in our ovens."

Second Baby Announcement Riddles
If you are becoming parents for the second time and want to tell your family the good news through a riddle, then these are just the riddles for you.
Send this riddle via email to your family paired with your family picture of you with your first child.
"Cost of camera……$200
Cost of e-mail……free
Getting our child to smile for a family picture….impossible
Counting how many people are actually in this picture…priceless"
"We are pleased to announce that due to hard work and a good attitude we will be promoting our youngest son/daughter to big brother/sister."
Clever Riddles About Being Pregnant With Twins
You have a family and friends full of clever people. So why not make them test their brains with clever riddles about your announcement of having twins. Here are some clever riddles about being pregnant with twins:
Give them this simple yet tricky pregnancy announcement brain teaser.
1 1 =4
This riddle is too clever for even your most intelligent family.
"One dream became two!"
Say it with pictures and make them guess.
"So good you can't have just one (with a photo of a baby onesie, shoes, etc)"
Pregnancy announcement riddles are a unique way to announce the good news. Announcing your big news with a riddle will surprise and excite your family and friends as they finally solve the riddle. So, choose a riddle which is perfect for your news and make your near ones busy with solving it.
Also Read:
Twin Pregnancy Announcement Ideas
Sibling Pregnancy Announcement Ideas
Rainbow Pregnancy Announcement Ideas