20 Fun Movies You Can Watch with Your Family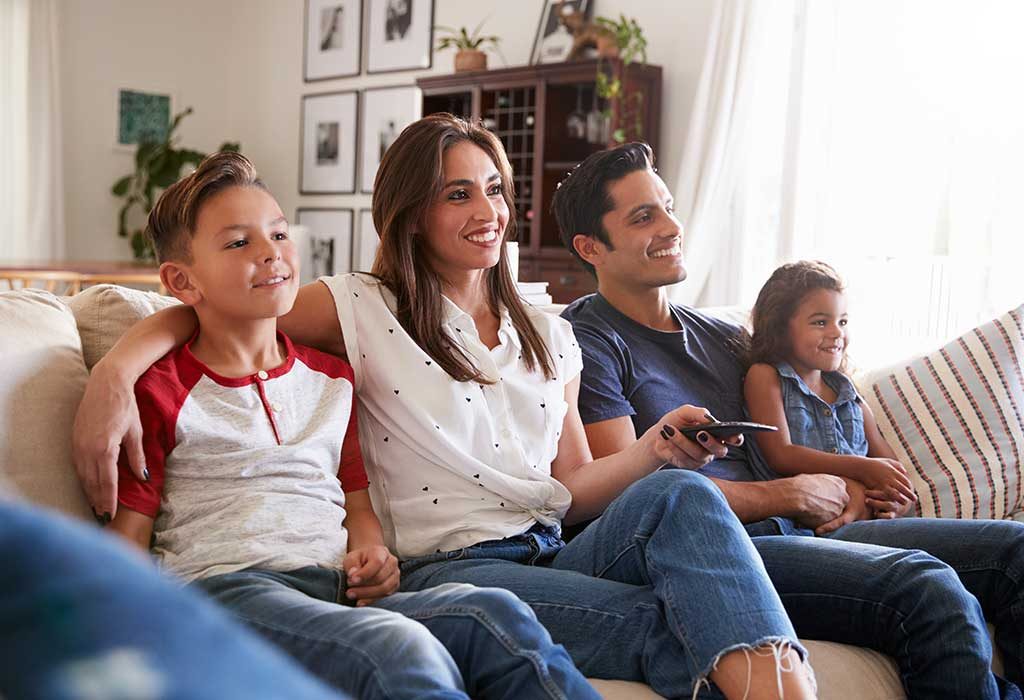 Movies are fun to watch. They take you to a world of fantasy, wonder, suspense, thrill, comedy and whatnot; you name it, they have it. However, not every movie can be watched with family. Therefore, here is an article that explores 20 Bollywood and Hollywood movies that can be watched and enjoyed with family.
Surprising Benefits of Watching Movies with Your Family
Watching movies with your family, at a movie theatre or at home, can easily be one of the best ways to spend quality time with your family. It is also economical than many other recreational activities that we usually do as a family and has benefits which are listed below.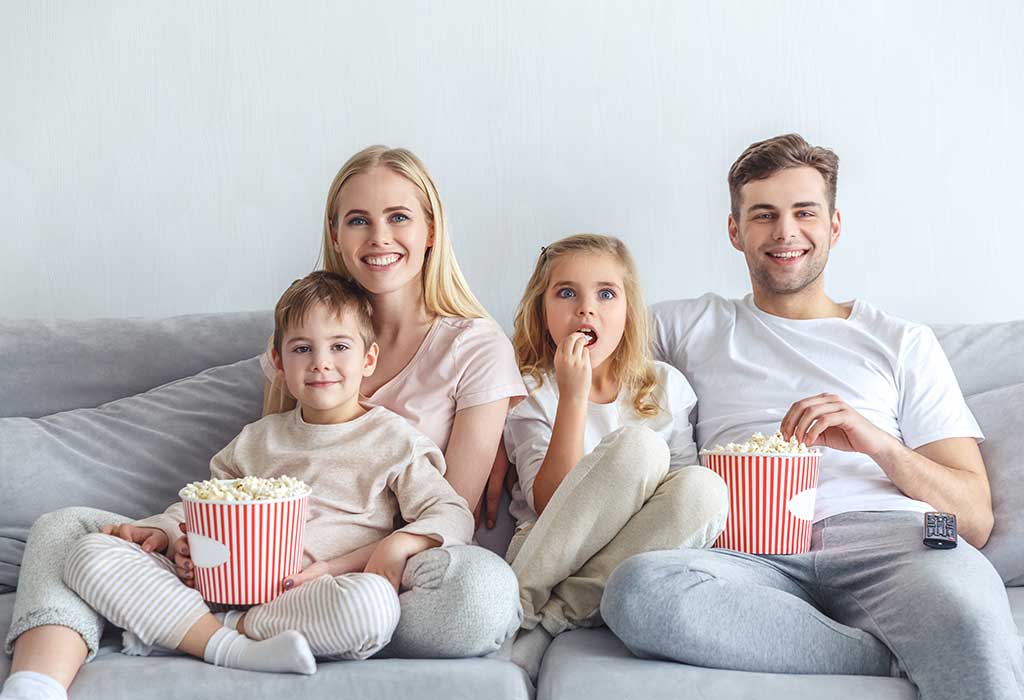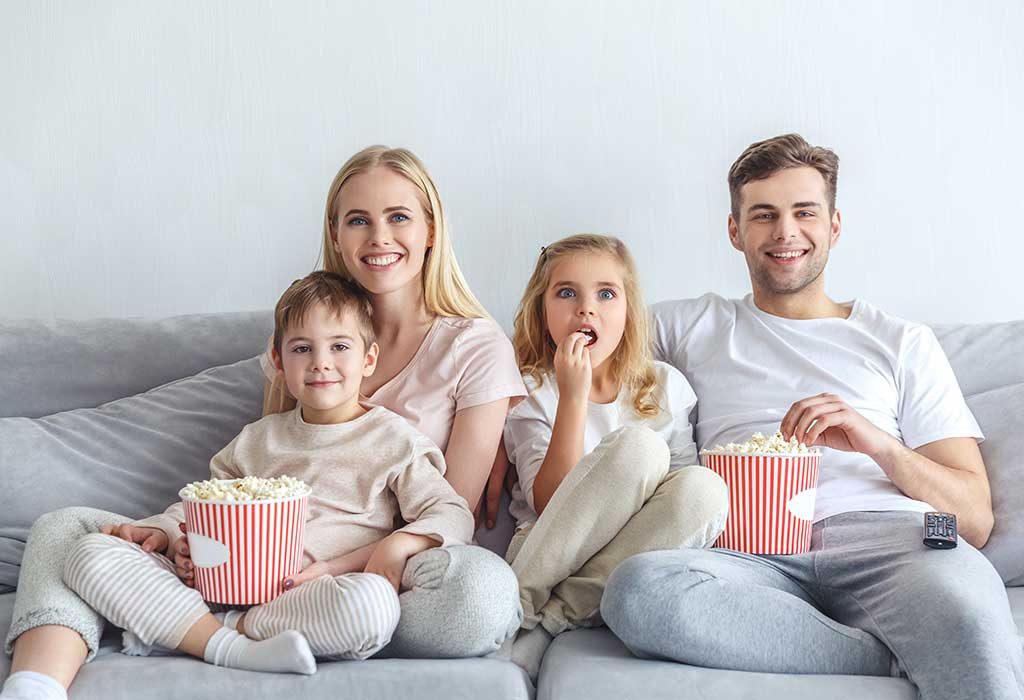 1. Great Way to Bond
Watching movies together is a great way in which you can spend some quality time with your parents, brothers, sisters, children or spouse. It creates an emotional bond by bringing every member of the family closer to each other and as a matter of fact, the family members look forward to the weekends when they can catch up on a movie together.
2. Children Do Not Have Any Behavioural Issues
Children belonging to close-knit families do not suffer from any kind of behavioural issues like lying, stealing, hurting others etc. Moreover, while watching movies, parents tend to teach children about good values and behaviour whenever they come across any such scene in the movies.
3. Children Don't Get into the Habit of Substance Abuse
It has been noted that children who get to spend more time with their parents and family members have fewer chances of becoming drug addicts. Getting your children to watch a movie with you every weekend or during holidays will stop them from going out with their friends and getting into bad company.
4. Gives a Sense of Security
Watching movies together brings the family together. Seeing this, the family members feel more secure and confident. They know that if anything happens, their family will be there to support them.
5. Brings Husband and Wife Closer to Each Other
Watching movies together brings the spouses together. It creates an intimate bond when they get to spend more time with each other. Moreover, the love and bond between the parents set a good example for the children to have a good married life in the future.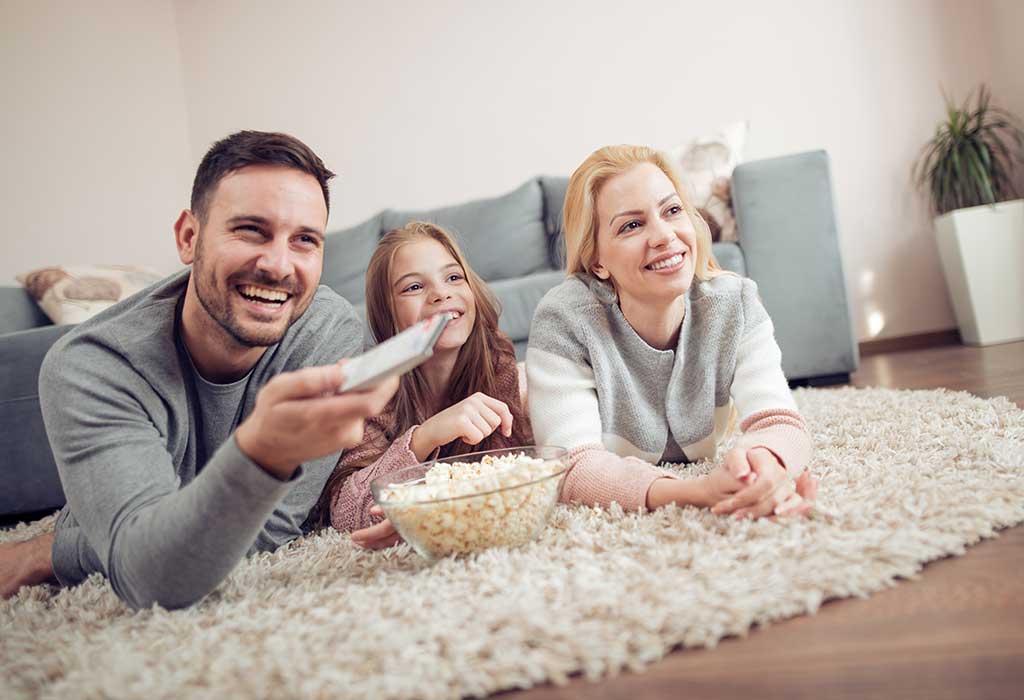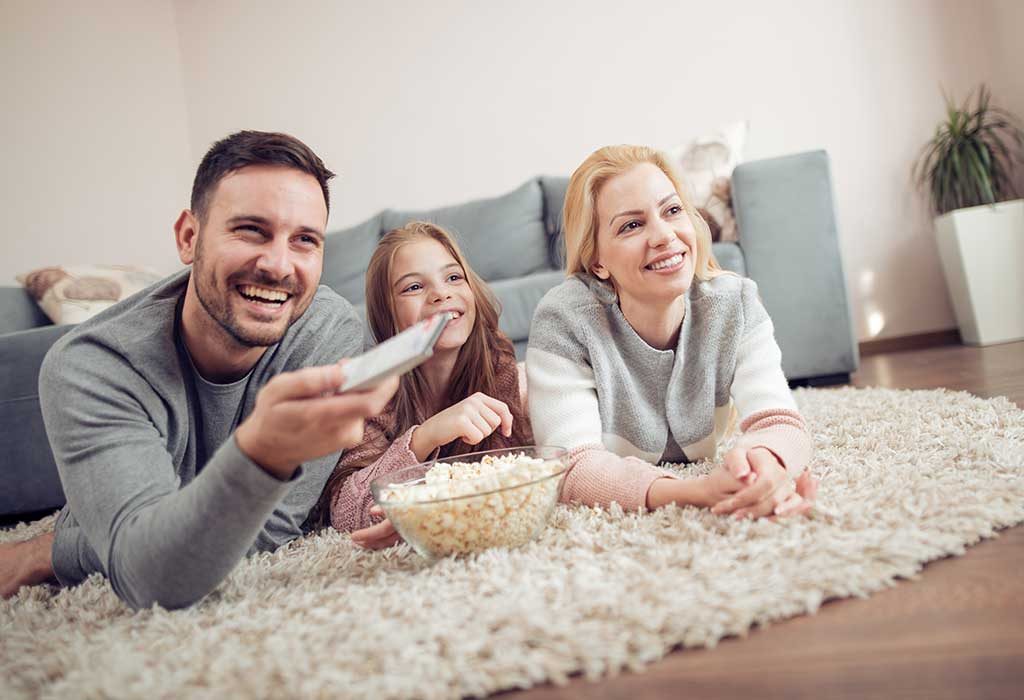 6. Children Will Not be Abusive and Violent
Some children may enjoy watching violent and fierce movies. However, if you all watch as a family, the parents will select movies that are apt for them and enjoyable too.
7. Makes the Home Atmosphere Light and Happy
A good comedy movie always makes people laugh. Therefore, watching it with your family will make the family feel relaxed after a hard week at work and rejuvenate all for the coming week ahead. Moreover, sitting and laughing together is a great stress buster and it lightens the mood and atmosphere at home.
8. Enhances Children's Intellect
While watching movies, parents answer the questions that the children ask thereby making them more well-informed and knowledgeable.
9. Keeps Sibling Rivalry at Bay
Sibling rivalry arises from a feeling that the parents are favouring the other child more. This brings in a feeling of jealousy and misunderstanding among siblings, but spending quality time by watching a movie together on weekends, gives the parents the opportunity to sit and interact with every child equally. This makes both the children feel important and loved by their parents and as such, there is no place for sibling rivalry.
10. Children Learn to Open Up With the Family
Indian upbringing is such that children tend to be bit subdued in front of the senior members of the family. However, while watching a movie together with the whole family, the children get a scope to open up with the other members of the family.
Bollywood Movies to Watch with Family
Bollywood has some great movies, like the ones below that are great for family watching.
1. Taare Zameen Par
It is one of the best movies till date in Bollywood. It has been brilliantly put together by Aamir Khan who has acted as well as directed the movie.
The movie is about a young boy who is dyslexic and the entire world, including his parents, being unaware of it, terms him as being dull and naughty. It has a beautiful and emotional storyline with some great acting by Darsheel Safary (the protagonist).
2. Iqbal
It is an inspirational movie helmed by none other than Nagesh Kukunoor, a director par excellence. The movie boasts of having acting stalwarts like Naseeruddin Shah, Girish Karnad and Shreyas Talpade.
The story of the movie revolves around a boy from a remote village who despite being deaf and dumb, dreams of playing for the Indian cricket team as a fast bowler defying all odds.
3. English Vinglish
Sridevi made her comeback to films after 15 long years with this movie. The movie showcases the acting brilliance of Sridevi as an actor.
It is the story of an Indian housewife who does not know English and is ridiculed by her husband and daughter for the same. So when she visits New York for her niece's wedding, she gets herself enrolled for a spoken English class. The movie is inspiring and thought-provoking.
4. Lagaan
The movie talks about a fictional village in India during the British time and how the villagers aspire to win against the Britishers in a cricket match so that their "Lagaan" is written off.
The film has Aamir Khan as the protagonist and a line of talented actors who have acted brilliantly.
5. 3 Idiots
The movie is a dramedy (drama and comedy) and is directed by Raj Kumar Hirani. The movie gives out a very strong message that practical knowledge is more important than bookish knowledge. It also says that it is important that we follow our passions rather than follow what others do.
The film is a brilliant mix of actors like Aamir Khan, Boman Irani, R.Madhavan, Sharman Joshi and Kareena Kapoor.
6. Golmaal
It is one of the best classical hits of Hrishikesh Mukherjee. The story is about a young man who, just to please his boss pretends to be a simpleton which he actually isn't. To know what happens next you must watch this comedy.
Amol Palekar and Utpal Dutta are the two main characters in this movie supported by Bindiya Goswami.
7. Gippi
The story is about a girl in her adolescence and the challenges that she faces as a teenager.
The movie is a must-watch for every teenage kid who finds it hard to love themselves and overcome the physical, social and emotional changes that come with adolescence. The movie inspires teenagers to be their own self rather than be like someone else.
8. Stanley Ka Dabba
The movie revolves around a small boy who is well-liked by his classmates and especially by his English teacher who sees a creative spark in him. However, things do not go as it should.
An interesting story penned down, directed and acted by Amol Gupte and his son Partho Gupte as the protagonist Stanley.
9. I am Kalam
The movie is an inspirational story of a small boy who is from a village in India. He is highly inspired by Dr APJ Kalam, the former President of India. The small boy is so inspired by him that he changes his name to Kalam and dreams of meeting him one day.
The young actor essaying the character of Kalam was awarded the National Film Award for Best Child Artist.
10. Secret Superstar
It is about a girl who is all of fourteen and dreams of becoming a singer in the future despite her father disapproving of her ambition. The film deals with the struggles and tribulation that the girl faces on her journey to become a singer and how she finally becomes a singing superstar.
It is an emotional movie which has received critical acclaim. The child actor essaying the lead role is Zaira Wasim who won the National Child Award for Exceptional Achievement for the movie.
Hollywood Movies to Watch with Family
No movie list can be complete without the names of some of the greatest Hollywood movies of the present and the past. A few of them have been listed below.
1. Baby's Day Out
The movie is a clean comedy revolving around a small baby's antics, his adventures and how he finally escapes from the clutches of his abductors.
Although the movie was not a success in the box office, Baby Bink won everyone's heart and the film was extremely popular in India.
2. Home Alone
The film starts with the family leaving for their Christmas holiday to Paris but forgets to take their 8-year-old along. Kevin played by Macauley Culkin enjoys being home alone until two burglars break into their house. Then what follows is hilarious and rib-tickling.
The movie was highly appreciated with several award nominations and was a big hit at the box office.
3. Jumanji
Isn't fantasy a part of every child's life? This 1995 movie with a dose mix of fantasy and adventure is one of the best movies to watch with the family. The movie will keep everyone at their seat's edge with its adventure ridden storyline.
The movie is about a board game which traps two children Alan and his best friend Sarah. Alan finally gets released 26 years later when two other children play this game and later they get back Sarah too. How these four finishes this game just to bring everything back in its correct place is what the movie is all about.
4. Honey, I Shrunk the Kids
This is one of the best family movies to watch at home and is about a father who is a scientist. He mistakenly shrinks his two kids and two other kids from his neighbourhood and makes them minute creatures.
What happens after that? Watch the movie and you will love it just as others did.
5. 101 Dalmatians
Even if you are not a dog lover, you will love the movie. It is about not 1, not 2, not 3 but 101 dalmatian dogs that are in danger because Cruella de Vil, played exceptionally well by Glen Close.
Cruella de Vil is ruthless and can go to any extent for her love of fur. How she tries to get the 101 dalmatians to make a coat out of their fur and how the dogs' escape makes a fun watch.
6. Finding Nemo
It is one of the movies that every child and adult as well will enjoy watching.
Moreover, the storyline is such that every parent and child can easily relate to. The movie centres on a young fish Nemo and his caring and protective father Marlin.
7. Mrs Doubtfire
The movie is about a father who has just separated from his wife and grows desperate to be with his three children.
How he dresses up like a nanny and acts like one just to be with his children is what the movie deals with. The movie is hilarious in parts and heart-wrenching in some.
8. The Jungle Book
The movie is based on the novel with the same name by Rudyard Kipling.
The story is about Mowgli's (a man-cub) journey to discover himself and his roots with Bagheera, the panther and Baloo, the bear after he is forced to run away from the jungle after Shere Khan threatens him.
9. Harry Potter (Movie series)
The movie series is based on the popular Harry Potter novels written by JK Rowling.
The series consists of 8 movies that are rich in fantasy and storytelling. The movie series is a must watch and can be equally enjoyed by children as well as adults.
10. E.T, The Extra-Terrestrial
The movie is one among Steven Spielberg's earliest movies which have been highly acclaimed by critics and people worldwide. The story revolves around a boy Elliot and his friendship with an extra-terrestrial creature that has been left behind on earth.
How Elliot and his siblings hide ET from the prying eyes of outsiders and the government and how they help it to get back to its planet is what the movie is about. It is a simple story told in the most amazing way.
This is our list of few interesting, clean and entertaining movies that you can catch up together as a family. The list can go on though. Therefore feel free to add more to the above list of movies and make your weekends and holidays with your family happy and fun-filled.
Also Read:
Best Books to Enhance learning and Activity in Your Toddler
Children's Stories By Roald Dahl
Tips to Spend Quality Time With Your Kids on Weekends